Guilin's scenery is regarded as "the most beautiful scenery in the world". This tour encapsulates the best combination of scenery and culture in Guilin and Yangshuo.
Once you step into Guilin, unlike China's big cities, you will really feel that you have traveled to a completely different country, one that more closely reflects the rural China you may have seen on television or the Internet.
Highlights
Relax on a Li River cruise boat and view the spectacular scenery
Visit the idyllic countryside of Yangshuo and communicate with local people
Marvel at magnificent rock formations in Reed Flute Cave.
Suggested Itinerary
Expand All
Your private guide will be ready to meet and greet you at the arrivals hall. A comfortable private car (no-smoking) with an experienced driver will transfer you directly to your hotel, where your guide will help you to check-in.
Evening Ideas:
The night scenery in Guilin is beautiful and it makes a great way to unwind after a flight. The 'Two Rivers and Four Lakes' in the downtown area offer pleasant lakeside walks and night cruises.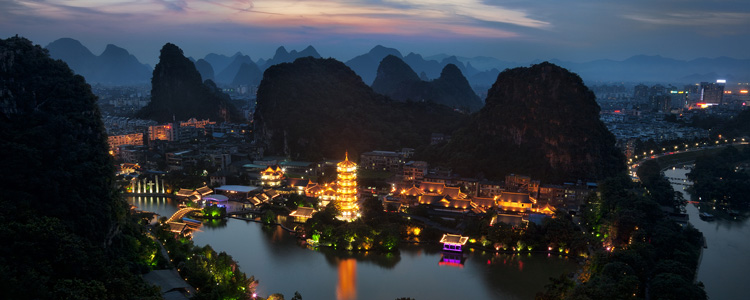 Day 2
Li River Cruise from Guilin to Yangshuo and Yangshuo countyside tour
Day 3
Classic Guilin; Guilin Departure
Our Service Included:
Our 1-to-1 expert China consultancy with unlimited itinerary changes
Booking of China internal flights, trains, and cruises, per your preferences
Your own China-Highlights-trained, versatile and knowledgeable tour guide
Your own chauffeured and comfortable vehicle, chosen for ample space
Hand-picking of hotels for your requirements
Hotel breakfasts arranged, and local restaurant lunches ordered, to suit you
Entry to all attractions on your itinerary, with queues avoided wherever possible
Our 24-7 helpline for while you are travelling
Hotel Recommendations
The price for reference is based on the following included hotel. We are happy to adjust the hotel according to your preference.

Lijiang Waterfall Hotel

Ranked 4/651 of Guilin hotels on TripAdvisor
Very central location; by the Li River and a lake
Its man-made waterfall from the top features in Guinness World Records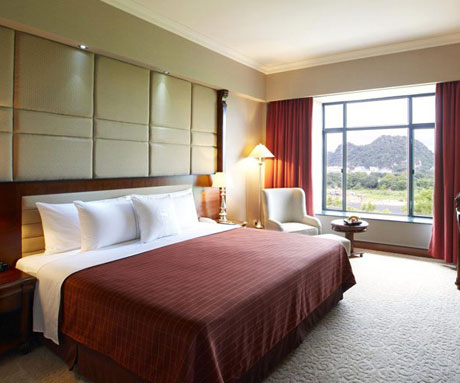 Sheraton Guilin

Very central location; by the Li River and a lake
Guest rooms with garden or river views
Convenient access to nice restaurants, coffee shops,pedestrian mall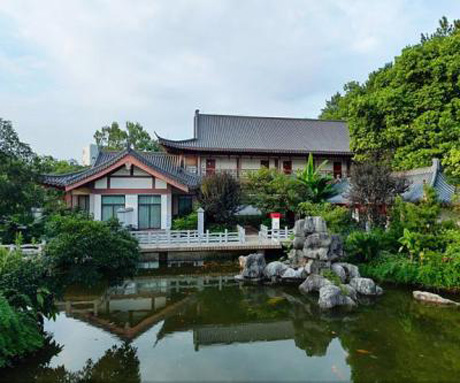 Guilinyi Royal Palace

Ranked 4/651 of Guilin hotels on TripAdvisor
Wins Certificate of Excellence of Tripadvisor
Located in a botanical garden, quiet and picturesque setting
Trip Notes
1. 72-Hour (3-Day) Visa-Free Transit Policy for Guilin
Since 12 July, 2014, Guilin has offered a 72-hour visa-free transit policy for foreign visitors. With confirmed airline tickets to a third country or region, passport holders from any of 51 qualifying countries can stay around Guilin for 72 hours without a visa to China, assuming direct transit via the Guilin Liangjiang International Airport. For more information, see here.
2. About the Li River Cruise Boats
Currently, either 3-star or 4-star riverboats are available for the Li River cruise. The 3-star boats are lower-priced, but have less-modern facilities. Their seat- spacing is narrower and the lunch on board is simpler.
The 4-star boats are the best. We will only use the relatively new 4-star boats, which serve a buffet lunch. The 4-star river boat is a medium- size boat, it quite spaciously accommodates 72–80 passengers, so you can enjoy the amazing scenery along the Li River peacefully.