Explore the fantastic Longji rice terraces, and experience the lifestyle of mountain minorities, a Li River cruise, and the idyllic countryside of Yangshuo.
Highlights
Explore the spectacular Longji rice terraces on a mountain village
Experience unique local ethnic minority culture
Take a Li River cruise with fantastic views on the best riverboat
Enjoy the local sights and see the idyllic countryside around Yangshuo
Suggested Itinerary
Expand All
Via bus, flight or train, no matter how you will travel to Guilin, your private guide and driver will be ready and waiting for you with a sign of your name, ensuring a comfortable and efficient transfer.
Hotel Recommendations
The price for reference is based on the following included hotel. We are happy to adjust the hotel according to your preference.

Lijiang Waterfall Hotel

Ranked 4/651 of Guilin hotels on TripAdvisor
Very central location; by the Li River and a lake
Its man-made waterfall from the top features in Guinness World Records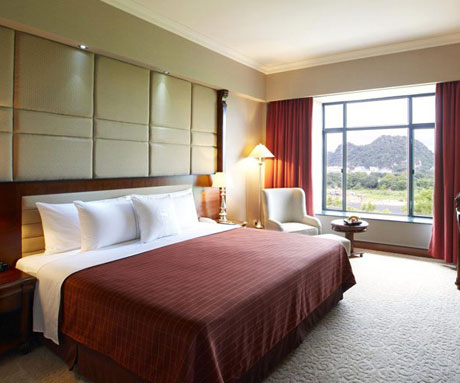 Sheraton Guilin

Very central location; by the Li River and a lake
Guest rooms with garden or river views
Convenient access to nice restaurants, coffee shops,pedestrian mall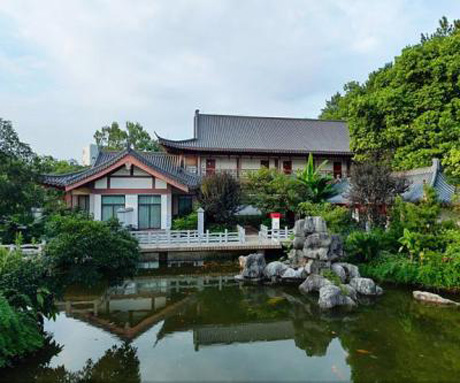 Guilinyi Royal Palace

Ranked 4/651 of Guilin hotels on TripAdvisor
Wins Certificate of Excellence of Tripadvisor
Located in a botanical garden, quiet and picturesque setting
Day 2
A Day Tour to Longji Rice Terraces
Day 3
Li River Cruise from Guilin to Yangshuo
Day 4
Yangshuo Countryside Tour and Guilin Departure
Our Service Included:
Our 1-to-1 expert China consultancy with unlimited itinerary changes
Booking of China internal flights, trains, and cruises, per your preferences
Your own China-Highlights-trained, versatile and knowledgeable tour guide
Your own chauffeured and comfortable vehicle, chosen for ample space
Hand-picking of hotels for your requirements
Hotel breakfasts arranged, and local restaurant lunches ordered, to suit you
Entry to all attractions on your itinerary, with queues avoided wherever possible
Our 24-7 helpline for while you are travelling
Trip Notes
1. Free Time Suggestions
In Guilin:The night scenery in Guilin is beautiful and it makes a great way to unwind after a flight. The 'Two Rivers and Four Lakes' in the downtown area offer pleasant lakeside walks and night cruises.
In Yangshuo: Impression of Liu Sanjie is a spectacular evening show based on the life of the famous folk heroine Liu Sanjie ('Liu [surname] Third Sister'). The creation of renowned Chinese director Zhang Yimou, who choreographed the films Crouching Tiger, Hidden Dragon and Hero. it is set on the Li River itself, and uses the incredible natural scenery along with a cast of hundreds to tell a classic tale of love, intrigue, and tragedy. The music, lights, dancing, and natural beauty of the backdrop ensure you will not be disappointed. (The schedule and price may vary from high season to low season, and on public holidays.)
2. The Longji Rice Terraces in Different Seasons
The appearance of the terraces changes with the season – they're filled with pure clear water from the mountains in spring, green during the growing season in summer, golden when the rice is ready to be harvested in autumn, and wonderfully white when it snows in winter.
3. About the Li River Cruise Boats
Currently, either 3-star or 4-star riverboats are available for the Li River cruise. The 3-star boats are lower-priced, but have less-modern facilities. Their seat- spacing is narrower and the lunch on board is simpler.
The 4-star boats are the best. We will only use the relatively new 4-star boats, which serve a buffet lunch.