Discover the old town of Daxu and visit the highlights of Guilin city. Explore the fantastic Longji rice terraces, and experience the lifestyle of mountain minorities. Take a Li River cruise, and see the idyllic countryside around Yangshuo.
Highlights
Visit the spectacular rice terraces and explore local minority culture
Take a relaxing Li River cruise with fantastic views on the best riverboat
Bike or walk through idyllic countryside and relax while rafting on the Yulong River
Take a local farmering experience and get to know local people's daily life.
Suggested Itinerary
Expand All
Upon arrival your local tour guide will meet you at the arrival hall of the airport or at the exit of the train station. After your guide meets you, he/she will escort you by private vehicle to your hotel. Have a good rest and be ready for the next day's adventure!
Hotel Recommendations
The price for reference is based on the following included hotel. We are happy to adjust the hotel according to your preference.

Lijiang Waterfall Hotel

Ranked 4/651 of Guilin hotels on TripAdvisor
Very central location; by the Li River and a lake
Its man-made waterfall from the top features in Guinness World Records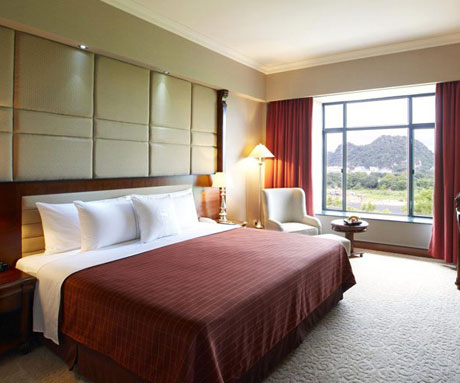 Sheraton Guilin

Very central location; by the Li River and a lake
Guest rooms with garden or river views
Convenient access to nice restaurants, coffee shops,pedestrian mall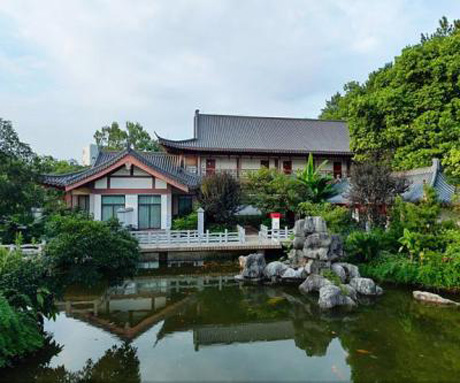 Guilinyi Royal Palace

Ranked 4/651 of Guilin hotels on TripAdvisor
Wins Certificate of Excellence of Tripadvisor
Located in a botanical garden, quiet and picturesque setting
Day 2
Daxu Old Town and Guilin Highlights
Day 3
Guilin to Longji, with Overnight Stay in a Traditional Hillside Village
Day 4
Walking Among Rice Terraces; Longji to Guilin
Day 5
Li River Cruise from Guilin to Yangshuo
Day 6
Yangshuo Countryside Tour
Our Service Included:
Our 1-to-1 expert China consultancy with unlimited itinerary changes
Booking of China internal flights, trains, and cruises, per your preferences
Your own China-Highlights-trained, versatile and knowledgeable tour guide
Your own chauffeured and comfortable vehicle, chosen for ample space
Hand-picking of hotels for your requirements
Hotel breakfasts arranged, and local restaurant lunches ordered, to suit you
Entry to all attractions on your itinerary, with queues avoided wherever possible
Our 24-7 helpline for while you are travelling
Trip Notes
1. About the Rural Market Near Daxu
There is a rural market every two days near Daxu ancient town. If you are interested in visiting the market and seeing how local farmers do their purchases, ask your guide to arrange for a stop at the market on the way to Daxu.
Your guide will be happy to go the extra mile and help you, if your travel dates happen to coincide with rural market dates.
2. About the overnight stay in Longji Rice Terraces
Please take a small bag or backpack for your overnight stay on the mountain village. Your guide will assist you with storing your big suitcase in your hotel in Guilin.
3. How the Weather Affects the Scenery and What to Bring
It is rainy and wet during Guilin's rainy season, from April to July. But the mists during this period make Guilin mysterious. It might rain or be misty (obscuring some of the view), but even then the scenery is beautiful.
If you are traveling between April and July, a pair of comfortable waterproof walking shoes is a must.