Classic China Tour Blend of History, Culture, and Natural Beauty
22-Day Private China Tour: Hong Kong–Guilin– Yunnan–Shangrila–Chengdu–Xi'an–Pingyao–Beijing
Start your journey in the dynamic city of Hong Kong, then marvel at the surreal landscapes of Guilin. Explore the cultural richness of Kunming, Dali, and Lijiang, and experience the mystical charm of Shangri-La. Encounter adorable pandas in Chengdu, uncover the ancient treasures of Xian, and step back in time in Pingyao. Conclude your adventure in the historic capital of Beijing. This comprehensive itinerary offers a perfect blend of history, culture, and natural beauty.
The itinerary below is only one possibility. Tips to tailor-make your trip are offered as inspiration. Send us details of your preferences and our travel experts will customize this trip to suit your interests, tastes, and budget.
Tour 'Wow' Points
Explore the Awe-inspiring Li River in Guilin

Embark on a Scenic Cruise on the Tranquil Erhai Lake

Experience the Charm of a Minority village in Yunnan

Experience Taking Care of a Cute Panda


Explore a Top-Ranked Section of the Great Wall

Why Choose Us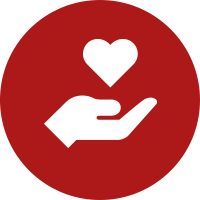 Your Wellbeing is Our Priority.
1-to-1 travel expert
Vaccinated guides
Private Rides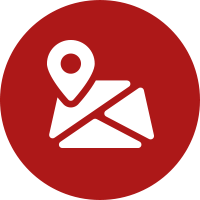 Your Trip is Perfectly Planned.
Less crowded
Exclusive Exciting Experiences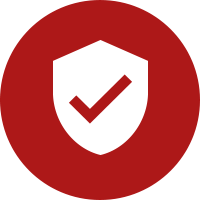 Your Booking is Risk-Free.
No cancellation fee (up to 22 days before departure)
Free changes
Finish Your Booking in as Quick as 1 Day
1. Tell us your dream travel idea
2. Work out your unique plan with 1 to 1 expert advice
China Highlights, Asia Highlights, and Global Highlights collaborate to provide families and couples with personalized and stress-free experiences in diverse destinations.


Magical Adventure

Wow this tour was honestly the best tourI have ever taken! Our guide Simon Yao was simply superb! His English was excellent and he was very easy to talk to. He was personable and friendly but not overpowering or overbearing. Very knowledgeable about history. Thankfully the weather was good so we were not super hot !Finally at the wall we were amazed by it's beauty and grandeur. It really is something and pictures don't do it justice.

more

Nov 2023, Annika M

Excellent two day visit to Great Wall

Our guide 'Mark' was incredible. So friendly, knowledgable and funny. The itinerary was perfect, we got to see two different parts of the Great Wall (one of which at night which was magical) and our hotel stay in Gubei was wonderful. Highly recommend to anybody visiting Beijing

more

Nov 2023, James_Wolstenholme

Great day out with Mark, thanks China Highlights!

We did a 1 day private tour with China Highlights to see Tiananmen Square, Forbidden City, and the Mutianyu section of the Great Wall. Communication was great throughout - from trip planning/booking with Roger and from our guide Mark who contacted us the day before to confirm meet up time/location. Avoided a lot of the queues and definitely learned quite a bit of history from our guide Mark…thanks again! No language barriers/issues…highly recommended.

more

Nov 2023, ykeezy

China Three (3) Cities Tours

To the tour guides, Ethan, Jason and Tony, you guys have made my visit an awesome and memorable experience. All the tour guides spoke english and communicated very effectively. They are knowledgeable about all the sites visited including, Great Wall of China, The Forbidden City, Panda Breeding and Research Center, Leshan Giant Buddha, Hallelujah Mountains, Zhangjiajie Grand Canyon and Glass Bridge, and Tianmen Mountain. The tour guides ensured I got the most out of my time I stayed in the various cities Beijing, Chengdu and Zhangjiajie.

more

Nov 2023, Kadar

13 days in China

We booked a 13 day's tour of China with China Highlights. Our travel advisor, Ms Leah Zhou organised an itinerary that suited what we wanted. She was really helpful and patient will all our needs. Leah helped us organised our 30th Wedding Anniversary Dinner and my 60th Birthday celebration?? in Beijing. For this to be possible, she had to liaise with our guide in Beijing. The flowers and cake were a real surprise. My husband and I, were really touched at the good service provided by China Highlights and Ms Leah Zhou. Thank you China Highlights and Ms Leah Zhou for your constant care of your customers. I will certainly recommend China Highlights to my friends.

more

Nov 2023, Eda Adams

Perfect Beijing experience

Covering all major sights our exploration of Beijing and surroundings was flawless guided by Lily, along with her knowledgeable and balanced information on Chinas culture and history. In particular, Lily was able to adjust the tour according to personal preferences, e.g. focus on photography, as well as suggesting additional activities like an impressive authentic artistic show. I highly recommend China Highlights as China tour operator and Lily Liu as excellent guide regarding the Beijing area.

more

Nov 2023, Perfect Beijing experience

Anne and Bob's tour of Beijing

We did the China Highlights tour of Beijing with our excellent guide Mark and his driver. We thoroughly enjoyed seeing the Beijing highlights including the Lama Temple, the Tiananmen Square, the Forbidden City and the Lama Temple. The Summer Palace with the boat ride and the Garden of Virtue and Harmony were memorable also and the Mutianyu Great Wall was a highlight. We were impressed with Mark as a guide. He knew his history and he was kind and thoughtful. He took us to some excellent restaurants and we were introduced to some beautiful food. We enjoyed his company and will always remember him.

more

Nov 2023, BendigoBob

Amazing Beijing Tour with Risa!

Risa gave us a wonderful tour of the city! She thoroughly explained the cultuaral importance of each exhibit while also educating us on the Chinese culture. Appreciated having this wonderful Beijing trip with Risa:)

more

Nov 2023, Angelica M.

Amazing Beijing Tour With Risa!

We were very kindly received in Beijing by our tour guide Risa. She gave us a very thorough tour of the city and showed us wonderful places, while also explaining the important history/culture of China! Very beautiful city filled with many things to do and full of culture! This was very well planned and made it very easy for us to visit the city and foreigners:) Thank you Risa!

more

Nov 2023, Angelica M

Do Beijing like a local

They organised my trip very quickly and efficiently. On the day, Anna was very friendly to me, my mum and my baby. Very accommodating to our needs. The car was immaculately clean and very comfortable. We visited everything we initially wanted and more. Also, Anna took us to the best meal we had in China. It makes a difference to have a local choosing the dishes!

more

Nov 2023, Natali A

Must-see Beijing sights in two days

Going on the guided tour gave me the opportunity to visit the main 'must-see' Beijing attractions in two days' time. Although I prefer to travel on my own, it simply would not have been possible for me to arrange tickets and figure out logistics to the Forbidden City, Tiananmen Square, Temple of Heaven, Summer Palace and Great Wall with such a compressed schedule and short notice. My guide, Lucy, was very knowledgeable about Chinese history and cheerfully accompanied me through two grueling days. Traffic in and around Beijing is bad, and the sights are notnin walking distance from one another. Our driver, Li Li Mon, patiently fought the traffic allowing me to snooze in between the long

more

Nov 2023, Marcis J

China Highlights - Great Wall Mutianyu

I arranged a private tour with China Highlights to see the Great Wall, as I had a few hours to spare near Beijing. I was promptly collected, taken to the wall via comfortable car and escorted all the way by my allocated tour guide Jack. The day was highly memorable and thoroughly enjoyable, we walked 20 watchtowers across the Wall and then took the luge back down. The knowledge and history of the Great Wall was shared and Jack's English was great. Fantastic day, thanks for your great hospitality, Jack!

more

Nov 2023, Daniel White

Great Day in China!

The experience was great! Amazing learning about history and culture.Thanks for everything Lucy!

more

Nov 2023, Evandro S

Unforgetable experience

It was the best experience foi my whole life. Thanks a thousand to Lucy for all her assistente and knowledge regarding China. If you are planing to know China as native perspective do not think twice Luci is the best.

more

Nov 2023, Evandro F

Amazing experience in Beijing

Spent 3 days in Beijing under China Highlights! Our tour guide Jennifer spoke excellent English and was very knowledgeable in Chinese history. Not only was she friendly, she was always on hand to help me with my heavy luggage. She also recommended us very good chinese restaurants for lunch and dinner. She went beyond her call of duties to make sure we had a enjoyable time in Beijing. China highlights also surprised me with a birthday cake on my birthday. Kimi Huang who was my consultant was ever ready to answer all my queries promptly. Thank you for making our trip a memorable one.

more

Nov 2023, Delltravellor

Great Experience on Beijing Day Visit with tour guide Lucy Yubo

She took me on a side excursion to see the next door park where locals exercise and she took me yo some shops also to get hat and gloves for the cold. Our last stop was 978 Art Center which was super interesting. My day was relaxing, fun, and very special as I feel I learned something much about both China's past and present. I highly recommend booking a tour to see Beijing in this way.

more

Nov 2023, Nancy H

Memorable Beijing & Gubei with China Highlights

Jack as the tour guide is a good story teller. He is inquisitive. He knows when to leave us alone exploring the sights and pick out interest again with the historical facts and stories.Then, we explored Jinshanling that provides a balanced view between reconstructed and ruined walls. Finally, we explored the Forbidden City and The Summer Palace. In between, we enjoyed authentic Chinese cuisines which were delicious.

more

Nov 2023, Dian W

Beijing 2 day tour

Spent 2 days in Beijing with Ethan as my guide and had a fantastic experience. Ethan is very knowledgeable, easy company and takes excellent photographs. The organisation was excellent as well including the driver for the tour as well the airport pick up.

more

Nov 2023, Tam

My very first trip to Beijing

My guide Jack was excellent- very knowledgeable, organised, kind, helpful, and great English speaker. So I learned a lot about the fascinating history of China while enjoying breathtaking sceneries and monuments.

more

Nov 2023, Amanda Barbosa

Two-Day Customized Beijing Trip

Our family had a two-day tour in Beijing, which Kimi customized for us. We went to Tiananmen Square, the Forbidden City, the Qianmen Street, and the Temple of Heaven on the first day, and the Summer Palace and the Great Wall on the second day. Everything went perfectly thanks to our tour guide, Lucy. She was punctual, polite, respectful, knowledgeable, and good at English. The driver was also so nice. Highly recommend!

more

Nov 2023, Sukjoon L
Itinerary Quick Look
Here is a suggested itinerary. We are happy to customize a tour according to your interests.
Your private guide will be ready to meet and greet you at the arrival hall in Hong Kong. A comfortable private car with an experienced driver will transfer you directly to your hotel. Your guide will help you to check-in.
DAY 2
Hong Kong | Victoria Peak
Your adventure begins with a visit to the iconic Victoria Peak, offering breathtaking panoramic views of the city. As you ascend to the peak, enjoy a one-way trip on the Peak Tram, a fascinating 8-minute journey that provides a unique perspective of Hong Kong's impressive skyscrapers.
Next, delve into the rich maritime culture of Aberdeen, a world-renowned destination known for its fishing village traditions and delectable seafood. For an up-close encounter with this unique way of life, opt for a sampan ride.
Continue your exploration at Stanley Market, nestled near the picturesque beach. Once a quaint fishing village, Stanley Market now beckons with a diverse array of treasures, including Chinese-style artwork, luxurious silk fabrics, antiques, and plus-size clothing.
DAY 3
Hong Kong to Guilin | Night Cruise on Guilin's Four Lakes
Experience the Enchanting Night Cruise on Guilin's Four Lakes: After a day of exploration or a flight to Guilin, there's no better way to relax and soak in the city's stunning nightscapes than with a tranquil night cruise on the 'Two Rivers and Four Lakes' in the heart of downtown Guilin. This picturesque evening excursion unfolds over approximately one hour, offering a perfect opportunity to unwind and create lasting memories.
The 'Four Lakes' you'll leisurely sail across are Fir Lake (Shanhu), Banyan Lake (Ronghu), Osmanthus Lake (Guihu), and Wooden Dragon Lake (Mulonghu). As you glide on the gentle waters, you'll be treated to the mesmerizing beauty of Guilin's night scenery. It's a serene and enchanting experience that adds a touch of magic to your journey.
DAY 4
Guilin to Longsheng | Longji Rice Terraces
Discover the awe-inspiring Longji Rice Terraces, often referred to as 'Dragon's Backbone,' owing to their appearance as dragon-like ribbons on steep mountainsides. Crafted by local minority communities 600 years ago, these terraces stretch over 66 square kilometers.
Our journey takes us to Ping'an Zhuang Village, home to over 50 families and 200 residents. The village's rice fields span elevations from 300 to 1,100 meters above sea level. Be prepared for a moderately challenging hike, with cars parking outside the village and an hour-long ascent up a series of steps to the summit, offering panoramic views of the breathtaking rice terraces.
For those preferring a leisurely option, sedan chairs are available for hire from the parking area to the mountaintop (approximately CNY 350 per person for a round trip). Alternatively, if you have mobility concerns, we can arrange a car to transport you directly to the mountaintop (please request this in advance, noting that it may not be available during Chinese national holidays).
Don't miss the chance to learn the art of crafting Bamboo Stuffed Rice, a local culinary delicacy with a delightful bamboo essence. Engage with a local family and gain hands-on experience in making this delectable dish.
DAY 5
Guilin to Yangshuo | Li River Cruise
Li River Cruise: Guilin to Yangshuo (4-Star Boat). Embark on a memorable four-hour Li River cruise from Guilin to Yangshuo. Enjoy picturesque views around every river bend, from majestic limestone peaks to serene bamboo groves and rural landscapes. Witness farmers at work, water buffaloes, and traditional fishermen. Our choice is a newly operated 4-star boat for up to 80 passengers, featuring a buffet or semi-buffet lunch.
Discover the stunning countryside of Yangshuo, famous for its enchanting karst peaks, lush rice fields, and tranquil rural life. Admire the breathtaking natural beauty, including clear waters and vibrant bamboo forests, while also delving into local village life. Your guide will accompany you for a 1.5-hour journey covering 10-12 kilometers by bike. Alternatively, you can opt for an electromobile or private car at no extra cost.
Impression Liu Sanjie Show: Experience the spectacular Impression Liu Sanjie show, directed by renowned filmmaker Zhang Yimou. Set along a 2-kilometer stretch of the Li River, this performance brings to life the legendary folk heroine Liu Sanjie. Enjoy a captivating tale of love, intrigue, and tragedy, complemented by music, lights, dance, and the river's natural beauty. Showtimes may vary by season, typically at 19:45-20:55 or 21:20-22:30.
DAY 6
Guilin to Kunming | Reed Flute Cave
Reed Flute Cave: Just 5 kilometers northwest of Guilin lies the magnificent Reed Flute Cave, named after the reeds found at its entrance used for crafting flutes and pipes. As Guilin's largest and most impressive cave, it stretches 240 meters in length, with a 550-meter tour showcasing a surreal world of vividly colored stalactites, stalagmites, stone pillars, stone curtains, and unique rock formations. The 40-minute guided visit involves navigating several steps, so watch your step as the cave is dimly lit, with guides using electric torches to illuminate the way.
Marvel at Elephant Trunk Hill: Elephant Trunk Hill, standing proudly at the confluence of the Li River and Peach Blossom River, serves as Guilin's iconic symbol. Its 55-meter height earned its name due to its striking resemblance to an elephant sipping water from the Li River through its trunk. The hill features numerous caves and a charming small pagoda at its peak.
Discover the Charm of Daxu Ancient Town: Situated approximately 18 kilometers southeast of Guilin along the Li River's banks, Daxu Ancient Town boasts well-preserved historic buildings, weathered bluestone pathways, and a rich traditional culture. It was a bustling hub for water transportation between Guangdong (Canton) and Guangxi, once counted among Guangxi's four renowned ancient towns. Enjoy a two-hour exploration of this picturesque old town.
DAY 7
Kunming | Ancient Stone Forest
Explore the Mystical Ancient Stone Forest (Naigu Shilin): Venture 13 kilometers to the north of Shilin, also known as the Mozhai Stone Forest, and you'll discover the enigmatic Ancient Stone Forest, locally referred to as 'Naigu,' signifying ancient and black in the Yi language. This natural wonder spans over 5,000 mu (approximately 330 hectares) and boasts a newly unveiled 6-kilometer travel route. Contrasting with Shilin's renowned stone forests, Naigu Shilin possesses a unique charm, offering distinctive features and styles that promise an unforgettable experience.
Visit the Revered Yuantong Temple: Delve into history at the Yuantong Temple, a place of worship with a remarkable heritage spanning over 1,200 years. Nestled in Kunming, it proudly holds the distinction of being the city's largest temple. In 1956, a grand ceremony marked the arrival and consecration of the Buddha's tooth within its sacred confines. Recognized as one of China's key Buddhist temples by the State Council, Yuantong Temple stands as a testament to spiritual devotion and architectural grandeur.
DAY 8
Kunming | Dragon Gate on Xishan
Discover the Enchanting Dragon Gate on Xishan: Located a mere 37 kilometers west of downtown Kunming, the Dragon Gate on Xishan is a captivating treasure nestled close to the pristine Dianchi Lake. This remarkable ensemble of grottoes, sculptures, corridors, and pavilions is a testament to human dedication. Carved painstakingly into the cliff between 1781 and 1835 by a Taoist monk and his devoted team, the Dragon Gate offers a mystical journey into Taoism's heart.
Ascend Gracefully with the Xishan Longmen Chairlift: Enjoy a serene ascent with the Xishan Chairlift, whisking you effortlessly between Xvguang Pavilion and Yingxi Pavilion. This convenient mode of transport enables you to reach the Dragon Gate with ease, allowing you to savor the Taoism Grottoes before descending the hill without exertion.
Immerse Yourself in Yunnan's Rich Minority Village Culture: Nestled near the tranquil Dianchi Lake and sprawling across 133.3 hectares, the Yunnan Minority Village offers a captivating window into the rich customs and cultures of China's ethnic minorities. Here, amidst breathtaking natural beauty and a favorable climate, you'll encounter a profound sense of minority heritage. It's the perfect destination to explore and gain insights into diverse traditions.
Marvel at Dian Lake's Splendor: Dian Lake, also known as Kunming Lake, is the largest lake in Yunnan Province and the eighth largest in China. Revered as "the sparkling pearl embedded in the highland," it served as the inspiration for the renowned Kunming Lake in Beijing's Summer Palace. A visit to Dian Lake promises breathtaking vistas and a serene escape into nature.
Effortless Tram Ride to Dragon Gate on Xishan: For a more leisurely journey, hop on the tourist tram at Xvguang Pavilion. It'll transport you to General Liang's Summer Palace, where your ascent to the Dragon Gate begins. This convenient tram ride shaves off 20 minutes of walking, ensuring you maximize your exploration time.
DAY 9
Kunming to Dali | The Ancient City of Dali
Explore the Timeless Charm of the Ancient City of Dali: A mere 13 kilometers from Xiaguan in Dali city, nestled at the base of Cangshan Mountain, lies the enchanting Ancient City of Dali. This historical gem, dating back to the 15th year of the Ming Dynasty's Hongwu era (1382 AD), proudly claims its spot among China's Famous Historic and Cultural Cities. Wander its quaint streets and discover a place where clear springs flow and the Bai people lead a simple and authentic way of life. Admire the vibrant gardens, traditional homes adorned with intricate details, and immerse yourself in the rich local culture of this remarkable city.
Zhoucheng's Exquisite Batik Crafts: Venture to Zhoucheng, a charming town inhabited by the Bai minority, renowned for its masterful batik crafts. Here, you'll witness the traditional art of creating these intricate masterpieces by the skilled Bai artisans, leaving an indelible mark on your memory. Delve into the meticulous techniques and methods employed by the Bai people as they craft these exceptional pieces. You'll also have the opportunity to visit tie-dye workshops open to the public, gaining firsthand insight into this captivating process. Feel free to select some beautifully crafted items as souvenirs, though be prepared, as these workshops can get quite bustling at times.
DAY 10 
Dali | The Three Pagodas
Exploring Bai Culture in Xizhou: Discover the captivating Houses of Bai people nestled in Xizhou, just 16 kilometers from the Ancient City of Dali. Xizhou, a renowned historic town, stands as a testament to both Bai heritage and a flourishing center of Bai commerce. It played a pivotal role in the rise of Bai people's national capitalism and remains an ancestral homeland for Yunnan's overseas Chinese. Immerse yourself in the rich Bai traditions and attire that paint a vivid picture of their way of life. While some buildings boast a classic, time-honored architectural style, each house's outer walls are adorned with exquisite paintings, creating an enchanting atmosphere of artistry.
Xizhou's Lively Local Market: Every morning, the bustling local market in Xizhou comes alive with the daily rhythms of the Bai people's lives. Here, villagers gather to trade a cornucopia of goods, from fresh fish and vibrant vegetables to poultry and dairy products. Bai women, adorned in their traditional attire, navigate the market as they proudly sell their agricultural treasures. It's a vibrant tableau that offers a genuine glimpse into the Bai people's daily existence.
Er'hai West Shore Horse Carriage Ride: Embark on a leisurely and fascinating journey along the western shores of Er'hai Lake aboard a horse-drawn carriage. Departing from Xizhou, this scenic tour unfolds over approximately one hour, allowing you to soak in the serene beauty of the surroundings. Each carriage comfortably accommodates up to four passengers, making it an ideal option for small groups.
The Iconic Three Pagodas: The Three Pagodas, positioned majestically between the Cangshan Mountain and Erhai Lake, stand as Dali's iconic landmarks. These towering structures, arranged in a triangular formation, boast a history spanning over 1,000 years. Within their hallowed confines, invaluable Buddhist scripts and scriptures are preserved, adding a spiritual dimension to their historical significance.
DAY 11
Dali to Lijiang | The Lijiang Ancient Town
Exploring Mt. Shibaoshan's Spiritual Oasis: Nestled within the embrace of its serene, over 20-kilometer expanse, Mt. Shibaoshan seamlessly marries natural splendor with profound history. Meandering through this idyllic landscape, you'll encounter the purest babbling creeks and meandering waterways, each steeped in the rich tapestry of antiquity. The journey unveils an array of historic temples, pagodas, and sacred Buddhist caves, beckoning you to delve deeper into their timeless mysteries. Amidst this tranquil, natural backdrop, you'll find yourself enveloped in an ambiance of introspection, an invitation to meditate and connect with the bygone eras that once graced these hallowed grounds.
Lijiang Ancient Town: A Living Tapestry of History: Perched at an altitude exceeding 2400 meters above sea level, Lijiang Ancient Town is a veritable treasure trove of captivating vistas, steeped in centuries of history and a vibrant cultural legacy. Its pristine preservation makes it a rare gem within China, a minority ancient city that remains remarkably intact. During the afternoon and evening, the town comes alive, bathed in the warm glow of bustling activity, where the interplay of lights and lively crowds creates an irresistible energy. For a more serene experience, we recommend an early morning visit when the streets are peacefully quiet, allowing you to savor the town's essence with fewer fellow travelers.
DAY 12
Lijiang | Jade Dragon Mountain
Exploring Baisha's Rich Cultural Tapestry: Unveil the captivating Baisha Murals in Baisha Village, where brushstrokes painted over a millennium ago seamlessly blend the cultural tapestries of the Han, Tibetan, and Naxi peoples. These ancient artworks narrate the life stories of Tibetan Buddhism, Confucianism, and Taoism, offering a captivating window into the region's spiritual heritage.
Stroll through the tranquil lanes of Baisha Village, immersing yourself in the rhythms of local life and culture. Here, time seems to slow, allowing you to appreciate the everyday experiences of the village's inhabitants, adding depth to your journey.
Baisha Naxi Embroidery Institute beckons with its mission to safeguard, preserve, and celebrate the rich tradition of Naxi hand-made embroidery. Nestled within the charming Baisha Village, this institute showcases the craft in a picturesque Naxi courtyard setting. Spanning 800 square meters, it is home to skilled embroidery masters and enthusiastic students. Should time permit, you can even try your hand at this intricate art form or acquire exquisite hand-made embroideries as keepsakes.
The Majestic Jade Dragon Mountain via the Ganhaizi Large Cable Car: Elevate your adventure aboard China's highest tourist cable car as it ascends towards Shanzidou (Shanzi Peak), the crowning glory of the Jade Dragon Mountain. With a cable length of 2,914 meters, it scales an impressive altitude of 4,506 meters and boasts a dramatic ascent of 1,150 meters. As you ascend into the ethereal realm of the clouds, the worldly bustle fades away, leaving you in a veritable paradise. From here, explore Ganhanzi, Baishuihe (White Water River), and Glacier Park, discovering the pristine wonders of this breathtaking landscape.
DAY 13
Lijiang to Shangri-La | Tiger Leaping Gorge
A Journey Through Nature's Wonders: Tiger Leaping Gorge: Prepare for an awe-inspiring adventure in one of the world's deepest and most breathtaking gorges. Nestled in Hutiaoxia Town, a mere 105 kilometers from Zhongdian/Shangri-La County, Tiger Leaping Gorge boasts its most enchanting allure during the spring season. This is when the melting snow descends from the towering peaks, transforming the river into a torrent of majestic turbulence. Your senses will be electrified by the sheer magnificence of this natural wonder.
First Bend of the Yangtze River: Venture to the heart of a landscape defined by rivers and mountains, where an altitude of 1,850 meters above sea level only adds to the dramatic beauty. The First Bend of the Yangtze River graces us with its picturesque vistas and historic significance. This site once served as a vital ferry point, bridging the divide between inland China and the ancient tea and horse trade routes of Tibet. Immerse yourself in the legacy of this vital crossing, where nature's grandeur and history's footsteps converge.
Baishuitai - The White Water Terrace: In the Naxi culture, Baishuitai translates to 'growing flower,' and this enchanting locale lives up to its name in every way. It's not just a place of scenic beauty; it's also one of the cradles of the Dongba Naxi culture, celebrated worldwide. Spanning an area of approximately 3 square kilometers, this natural terrace is a sight to behold. Verdant flora harmonizes with crystal-clear springs, creating a mesmerizing contrast that unfolds before your eyes. As you explore the intricate cliff-side pools, you'll witness nature's artistic prowess on full display.
DAY 14
Shangri-La to Chengdu | Songzanlin Lamasery
Zhongdian Old Town: Embark on a journey through time as you step into the captivating Zhongdian Old Town, nestled to the south of Zhongdian. Here, Tibetan-style old houses whisper tales of centuries past. While ongoing renovations aim to capture the charm of Lijiang's ancient town, Zhongdian Old Town retains its unique character, with a maze of quaint streets waiting to be discovered.
Songzanlin Lamasery: Prepare to be spellbound by the grandeur of the largest Tibetan Buddhist lamasery in Yunnan Province. Encompassing a sprawling 33.3-hectare expanse, Songzanlin Lamasery stands as a magnificent tribute to Tibetan culture. Modeled after Lhasa's iconic Potala Palace, it houses an impressive array of Buddhist statues and priceless cultural treasures, inviting you to delve into the heart of Tibetan spirituality.
Guishan Park: Ascend to the very heart of the Old Town, where Guishan Park awaits with open arms. Here, you'll encounter the grandeur of the region's spiritual devotion. A colossal prayer wheel, standing at over 80 feet tall, adorns the park, illuminating the night sky like a radiant jewel. This is also your gateway to panoramic views of the city below. Embrace the opportunity to turn this monumental prayer wheel with the company of about ten friends, savoring a tradition that unfolds exclusively in a clockwise direction. Witness the spiritual devotion that envelopes Shangri-La as both locals and tourists alike come together to set this colossal wheel into motion.
DAY 15
Chengdu| The Panda Breeding and Research Center
Panda Breeding and Research Center - Panda Paradise: Located just 6 miles north of Chengdu City, the Panda Breeding and Research Center is a sanctuary for giant pandas, red pandas, and other endangered species. Explore the nursery, where a highly successful breeding program is underway, amidst the tranquil bamboo groves and shaded walkways. Witness these charismatic creatures at rest and play, and don't miss the informative Panda Museum. Note: To avoid the crowds during the peak months of July and August when domestic students are on summer break, consider an early start at 7:00 am.
Jinli Old Street - A Glimpse of Ancient Splendor: Step into history at Jinli Old Street, once the vibrant heart of ancient kingdoms. Lovingly restored in traditional Sichuan style, this picturesque street exudes charm and vitality. Stroll through its bustling lanes, where you can sample local arts and crafts, traditional Chinese goods, delectable food, and even enjoy a unique local-style Starbucks.
Local Tea House in People's Park - Savor Tranquility: Escape the city's hustle and bustle within the serene confines of People's Park. Here, amidst bonsai gardens, tranquil lakes, rockeries, and historical monuments, you'll discover the cherished tradition of Chengdu: the local tea house. Join the locals in sipping tea, a pastime that retirees often indulge in, spending hours chatting and enjoying each other's company for a nominal fee. You can also treat yourself to a local massage, rounding out your immersion in Chengdu's leisurely pace of life.
DAY 16
Chengdu to Xi'an | Leshan Giant Buddha
Cruise to Overlook the Leshan Giant Buddha - Majestic Riverside Views: Embark on a captivating cruise to witness the grandeur of the Leshan Giant Buddha. This monumental statue, perched on Lingyun Mountain where the Min River, Qingyi River, and Dadu River converge, is the largest stone-carved sitting Buddhist statue globally. From the comfort of your cruise, enjoy panoramic views of this awe-inspiring marvel.
Leshan Giant Buddha - Icon of Serenity: Nestled to the east of Leshan City in Sichuan Province, the Leshan Giant Buddha reigns as the world's largest stone-carved sitting Buddhist statue. Located on Lingyun Mountain, where three rivers unite, it exudes an air of serenity and spiritual significance. Witness this unparalleled masterpiece up close and immerse yourself in its profound aura.
DAY 17
Xi'an | Terracotta Warriors and Horses
Terracotta Warriors and Horses - Timeless Guardians: Discovered by chance in 1974, this awe-inspiring army of over 7,000 soldiers, archers, horses, and chariots has silently watched over Emperor Qin's tomb since 210 BC. Each figure is a unique masterpiece, painstakingly repaired and excavated in three protected pits within vast hangars. Located 1.5 hours from Xian, this site also houses an excellent museum and an illuminating historical film. Remember comfortable walking shoes for your visit, and feel free to take photos without flash.
Muslim Quarter - Cultural Marketplace: Just west of the Bell Tower in downtown Xi'an lies the bustling Muslim Quarter. Spanning 500 meters, this vibrant avenue is paved with bluestones and adorned with stalls, souvenir shops, cafes, and bars, predominantly managed by the local Muslim community. It's a magnet for tourists, offering diverse shopping and culinary experiences.
Great Mosque - An Architectural Marvel: In Xian's Muslim quarter, you'll find one of China's largest Islamic mosques, the Great Mosque. Its unique blend of Chinese and Islamic architecture is a sight to behold. The courtyards face Mecca and feature beautifully adorned pavilions, halls, and gateways. Still in active use, it remains a place of worship for the Hui community, descendants of Silk Road travelers. Explore this cultural gem and witness the vibrant tapestry of Xian's history.
DAY 18
Xi'an to Pingyao | Shaanxi History Museum
Shaanxi History Museum - China's Cultural Time Capsule: Delve into the rich history of Shaanxi, often considered a microcosm of China's history, at the Shaanxi History Museum. Housed in magnificent Tang-style buildings, this museum ranks among the nation's finest. Its vast and awe-inspiring collection, thoughtfully curated, unfolds the tapestry of China's past. While most item labels are in English, some exhibit details may not be, but your knowledgeable guide will bridge any language gaps. Comfortable walking shoes are a must for your exploration.
Xian City Wall with Bicycle - Cycling Through Time: Explore one of China's oldest and best-preserved city defenses, the Xian City Wall, dating back to the 13th century. Built on the foundations of the original Tang Forbidden City, it's a monumental landmark and the country's largest surviving city defense system. We offer a unique experience with bicycles, allowing you to traverse the 13.74-kilometer perimeter. While the black brick road may be a bit bumpy, you have the flexibility to choose a full circuit or a shorter route. In case of unfavorable weather for cycling, we'll substitute a visit to the Bell Tower, another iconic site.
DAY 19
Pingyao to Beijing| Pingyao Ancient Town
Pingyao Ancient Town: Nestled in the heart of Shanxi Province, Pingyao Ancient Town beckons with its World Heritage status, earning its place among China's top four best-preserved ancient towns. Encircled by the meticulously preserved city wall dating back to the Ming Dynasty, this enchanting enclave boasts a treasure trove of architectural gems from the Ming and Qing Dynasties. Explore this living museum on foot or opt for a leisurely bike ride through its storied streets. Immerse yourself in traditional Chinese arts, from the delicate craft of paper cutting to the mesmerizing process of lacquerware production, among other time-honored handicrafts. As night descends, the town transforms into a captivating tapestry of red lanterns, inviting you to unwind and converse in the warmth of its numerous bars.
Chengyifeng Folk-Style Hotel: Step back in time and experience the allure of classical Ming and Qing Dynasty architecture within the heart of Pingyao's old city at Chengyifeng Folk-Style Hotel. This historic gem, renowned in its heyday, graces the bustling section of the ancient town. Comprising a harmonious blend of shops, courtyards, and attics, it stands as one of the oldest courtyard-style residences in this ancient enclave. Situated to the east, adjacent to the town's ancient wall, this esteemed establishment offers a superior folk-style lodging experience. Chengyifeng Folk-Style Hotel proudly maintains the architectural style and essence of the Ming and Qing Dynasties, transporting guests to a bygone era of elegance and charm.
DAY 20
Beijing | The Forbidden City
Jinshan Park - A Royal Vista: Originally part of the Forbidden City, Jingshan Park offers a unique glimpse into Beijing's history. This serene park, once linked to the palace, features a hill created from the earth excavated for the palace moat. Ascend it on a clear day for breathtaking views of the Forbidden City and Beijing.
Tiananmen Square - China's Iconic Heart: Tian'anmen Square, China's largest city square, holds immense cultural significance. Framed by landmarks like the Heavenly Gate and Chairman Mao's Mausoleum, this historic site has witnessed pivotal moments in Chinese history. Explore its grandeur, bordered by the Forbidden City, museums, and government buildings.
Hutong Tour in Dongcheng District - Timeless Alleys: Delve into the charm of Beijing's disappearing Hutongs, historic alleyways lined with traditional courtyard houses. Enjoy an hour-long rickshaw ride through narrow alleys, visit a local family, and discover the unique courtyard thresholds on this immersive tour.
Emperor's Secrets at the Forbidden City: Step back in time at the Forbidden City, the world's largest imperial palace, housing 24 emperors across the Ming and Qing dynasties. Built in 1420, it predates Columbus's discovery of America. Join our Emperor's Tour for an in-depth exploration, covering 12 carefully selected sites, unveiling the hidden stories of Ming and Qing emperors and concubines. Unlike other tours, we take you to more places (2 kilometers, 2 hours), providing a richer experience of this historical treasure.
DAY 21
Beijing | The Great Wall Hiking
1-Day Great Wall Hiking: Jinshanling to Simatai West. Embark on a moderate Great Wall adventure, perfect for those with good fitness. Enjoy stunning views and photo opportunities as you hike from Jinshanling to Simatai West, about 3 hours away. Witness a mix of well-preserved and unrestored watchtowers.
Simatai Great Wall Night Tour: Experience the magic of the illuminated Simatai section, the only part open for nighttime exploration. Tower 5 and 6 offer fantastic night vistas. Cable cars are available. Summer and autumn tours run from 6 pm to 10 pm, and in winter and spring, it's 5:30 pm to 9 pm.
Gubei Water Town: Discover Gubei Water Town, nestled by a beautiful Lake Reservoir near the majestic Simatai Great Wall. This destination combines mountain scenery, water features, and ancient village charm. Enjoy a night stay for breathtaking views of the illuminated Simatai Great Wall.
Temple of Heaven - A Ming Dynasty Gem: Immerse yourself in history at the Temple of Heaven, a magnificent complex constructed in 1420 during the Ming dynasty. Emperors of both the Ming and Qing dynasties annually graced this site with their presence, offering prayers for bountiful harvests. The temple's park pulses with vitality, attracting local elders who gather for morning rituals, including singing, exercise, and tai chi.
Tour Price
FromUS5,500 p/p
Based on a private tour for 2 people. Price varies depending on program, travel date, number of people and chosen hotel
Price includes:
Private air-conditioned business car with big windows and ample space
Activities, hotels, and meals listed in the itinerary
24/7 helpline for while you are traveling
Tour code: cht-cx-79
Your 1:1 travel consultant will reply within 1 working day.