China Natural Beauty and Minority Culture Tour
15-Day China Private Tour: Hong Kong– Guiyang– Kaili–Fenghuang–Zhangjiajie- Shenzhen
Discover the wonders of China's most captivating destinations on our 15-day Hong Kong, Guizhou, Fenghuang, Zhangjiajie, and Shenzhen tour. Immerse yourself in the vibrant cityscape of Hong Kong, where ancient traditions blend seamlessly with modernity. Journey into the pristine landscapes of Guizhou and be awestruck by its picturesque villages and breathtaking natural beauty. Step back in time in the charming town of Fenghuang, with its well-preserved ancient architecture. Explore the otherworldly landscapes of Zhangjiajie National Forest Park, a UNESCO World Heritage site.
The itinerary below is only one possibility. Tips to tailor-make your trip are offered as inspiration. Send us details of your preferences and our travel experts will customize this trip to suit your interests, tastes, and budget.
Tour 'Wow' Points
Visit the Ethnic Group Miao Village in Guizhou

Climb up the Famous Fanjing Mountain

Step Into the Rich History of Fenghuang Ancient City

Marvel at the Famous Hallelujah Mountain in the Movie "Avatar"

Why Choose Us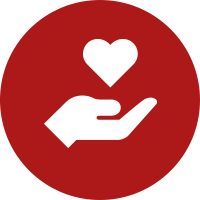 Your Wellbeing is Our Priority.
1-to-1 travel expert
Vaccinated guides
Private Rides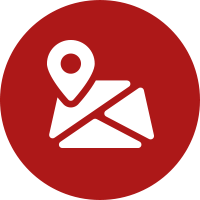 Your Trip is Perfectly Planned.
Less crowded
Exclusive Exciting Experiences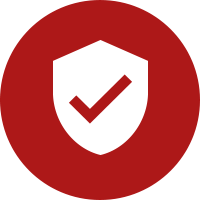 Your Booking is Risk-Free.
No cancellation fee (up to 22 days before departure)
Free changes
Finish Your Booking in as Quick as 1 Day
1. Tell us your dream travel idea
2. Work out your unique plan with 1 to 1 expert advice
China Highlights, Asia Highlights, and Global Highlights collaborate to provide families and couples with personalized and stress-free experiences in diverse destinations.


Magical Adventure

Wow this tour was honestly the best tourI have ever taken! Our guide Simon Yao was simply superb! His English was excellent and he was very easy to talk to. He was personable and friendly but not overpowering or overbearing. Very knowledgeable about history. Thankfully the weather was good so we were not super hot !Finally at the wall we were amazed by it's beauty and grandeur. It really is something and pictures don't do it justice.

more

Nov 2023, Annika M

Excellent two day visit to Great Wall

Our guide 'Mark' was incredible. So friendly, knowledgable and funny. The itinerary was perfect, we got to see two different parts of the Great Wall (one of which at night which was magical) and our hotel stay in Gubei was wonderful. Highly recommend to anybody visiting Beijing

more

Nov 2023, James_Wolstenholme

Great day out with Mark, thanks China Highlights!

We did a 1 day private tour with China Highlights to see Tiananmen Square, Forbidden City, and the Mutianyu section of the Great Wall. Communication was great throughout - from trip planning/booking with Roger and from our guide Mark who contacted us the day before to confirm meet up time/location. Avoided a lot of the queues and definitely learned quite a bit of history from our guide Mark…thanks again! No language barriers/issues…highly recommended.

more

Nov 2023, ykeezy

China Three (3) Cities Tours

To the tour guides, Ethan, Jason and Tony, you guys have made my visit an awesome and memorable experience. All the tour guides spoke english and communicated very effectively. They are knowledgeable about all the sites visited including, Great Wall of China, The Forbidden City, Panda Breeding and Research Center, Leshan Giant Buddha, Hallelujah Mountains, Zhangjiajie Grand Canyon and Glass Bridge, and Tianmen Mountain. The tour guides ensured I got the most out of my time I stayed in the various cities Beijing, Chengdu and Zhangjiajie.

more

Nov 2023, Kadar

13 days in China

We booked a 13 day's tour of China with China Highlights. Our travel advisor, Ms Leah Zhou organised an itinerary that suited what we wanted. She was really helpful and patient will all our needs. Leah helped us organised our 30th Wedding Anniversary Dinner and my 60th Birthday celebration?? in Beijing. For this to be possible, she had to liaise with our guide in Beijing. The flowers and cake were a real surprise. My husband and I, were really touched at the good service provided by China Highlights and Ms Leah Zhou. Thank you China Highlights and Ms Leah Zhou for your constant care of your customers. I will certainly recommend China Highlights to my friends.

more

Nov 2023, Eda Adams

Perfect Beijing experience

Covering all major sights our exploration of Beijing and surroundings was flawless guided by Lily, along with her knowledgeable and balanced information on Chinas culture and history. In particular, Lily was able to adjust the tour according to personal preferences, e.g. focus on photography, as well as suggesting additional activities like an impressive authentic artistic show. I highly recommend China Highlights as China tour operator and Lily Liu as excellent guide regarding the Beijing area.

more

Nov 2023, Perfect Beijing experience

Anne and Bob's tour of Beijing

We did the China Highlights tour of Beijing with our excellent guide Mark and his driver. We thoroughly enjoyed seeing the Beijing highlights including the Lama Temple, the Tiananmen Square, the Forbidden City and the Lama Temple. The Summer Palace with the boat ride and the Garden of Virtue and Harmony were memorable also and the Mutianyu Great Wall was a highlight. We were impressed with Mark as a guide. He knew his history and he was kind and thoughtful. He took us to some excellent restaurants and we were introduced to some beautiful food. We enjoyed his company and will always remember him.

more

Nov 2023, BendigoBob

Amazing Beijing Tour with Risa!

Risa gave us a wonderful tour of the city! She thoroughly explained the cultuaral importance of each exhibit while also educating us on the Chinese culture. Appreciated having this wonderful Beijing trip with Risa:)

more

Nov 2023, Angelica M.

Amazing Beijing Tour With Risa!

We were very kindly received in Beijing by our tour guide Risa. She gave us a very thorough tour of the city and showed us wonderful places, while also explaining the important history/culture of China! Very beautiful city filled with many things to do and full of culture! This was very well planned and made it very easy for us to visit the city and foreigners:) Thank you Risa!

more

Nov 2023, Angelica M

Do Beijing like a local

They organised my trip very quickly and efficiently. On the day, Anna was very friendly to me, my mum and my baby. Very accommodating to our needs. The car was immaculately clean and very comfortable. We visited everything we initially wanted and more. Also, Anna took us to the best meal we had in China. It makes a difference to have a local choosing the dishes!

more

Nov 2023, Natali A

Must-see Beijing sights in two days

Going on the guided tour gave me the opportunity to visit the main 'must-see' Beijing attractions in two days' time. Although I prefer to travel on my own, it simply would not have been possible for me to arrange tickets and figure out logistics to the Forbidden City, Tiananmen Square, Temple of Heaven, Summer Palace and Great Wall with such a compressed schedule and short notice. My guide, Lucy, was very knowledgeable about Chinese history and cheerfully accompanied me through two grueling days. Traffic in and around Beijing is bad, and the sights are notnin walking distance from one another. Our driver, Li Li Mon, patiently fought the traffic allowing me to snooze in between the long

more

Nov 2023, Marcis J

China Highlights - Great Wall Mutianyu

I arranged a private tour with China Highlights to see the Great Wall, as I had a few hours to spare near Beijing. I was promptly collected, taken to the wall via comfortable car and escorted all the way by my allocated tour guide Jack. The day was highly memorable and thoroughly enjoyable, we walked 20 watchtowers across the Wall and then took the luge back down. The knowledge and history of the Great Wall was shared and Jack's English was great. Fantastic day, thanks for your great hospitality, Jack!

more

Nov 2023, Daniel White

Great Day in China!

The experience was great! Amazing learning about history and culture.Thanks for everything Lucy!

more

Nov 2023, Evandro S

Unforgetable experience

It was the best experience foi my whole life. Thanks a thousand to Lucy for all her assistente and knowledge regarding China. If you are planing to know China as native perspective do not think twice Luci is the best.

more

Nov 2023, Evandro F

Amazing experience in Beijing

Spent 3 days in Beijing under China Highlights! Our tour guide Jennifer spoke excellent English and was very knowledgeable in Chinese history. Not only was she friendly, she was always on hand to help me with my heavy luggage. She also recommended us very good chinese restaurants for lunch and dinner. She went beyond her call of duties to make sure we had a enjoyable time in Beijing. China highlights also surprised me with a birthday cake on my birthday. Kimi Huang who was my consultant was ever ready to answer all my queries promptly. Thank you for making our trip a memorable one.

more

Nov 2023, Delltravellor

Great Experience on Beijing Day Visit with tour guide Lucy Yubo

She took me on a side excursion to see the next door park where locals exercise and she took me yo some shops also to get hat and gloves for the cold. Our last stop was 978 Art Center which was super interesting. My day was relaxing, fun, and very special as I feel I learned something much about both China's past and present. I highly recommend booking a tour to see Beijing in this way.

more

Nov 2023, Nancy H

Memorable Beijing & Gubei with China Highlights

Jack as the tour guide is a good story teller. He is inquisitive. He knows when to leave us alone exploring the sights and pick out interest again with the historical facts and stories.Then, we explored Jinshanling that provides a balanced view between reconstructed and ruined walls. Finally, we explored the Forbidden City and The Summer Palace. In between, we enjoyed authentic Chinese cuisines which were delicious.

more

Nov 2023, Dian W

Beijing 2 day tour

Spent 2 days in Beijing with Ethan as my guide and had a fantastic experience. Ethan is very knowledgeable, easy company and takes excellent photographs. The organisation was excellent as well including the driver for the tour as well the airport pick up.

more

Nov 2023, Tam

My very first trip to Beijing

My guide Jack was excellent- very knowledgeable, organised, kind, helpful, and great English speaker. So I learned a lot about the fascinating history of China while enjoying breathtaking sceneries and monuments.

more

Nov 2023, Amanda Barbosa

Two-Day Customized Beijing Trip

Our family had a two-day tour in Beijing, which Kimi customized for us. We went to Tiananmen Square, the Forbidden City, the Qianmen Street, and the Temple of Heaven on the first day, and the Summer Palace and the Great Wall on the second day. Everything went perfectly thanks to our tour guide, Lucy. She was punctual, polite, respectful, knowledgeable, and good at English. The driver was also so nice. Highly recommend!

more

Nov 2023, Sukjoon L
Itinerary Quick Look
Here is a suggested itinerary. We are happy to customize a tour according to your interests.
DAY 1
Hong Kong to Guiyang
Your private guide will be ready to meet and greet you at the arrival hall in Guiyang. A comfortable private car with an experienced driver will transfer you directly to your hotel. Your guide will help you to check-in.
DAY 2
Guiyang| Huangguoshu Waterfall
Explore the impressive Huangguoshu Waterfalls, one of China's largest waterfall groups. With 18 falls on the ground and 4 underground falls, they offer a magnificent sight. Nearby, the Tianxing Qiao Scenic Area features a stunning aquatic stone forest, combining stones, trees, and water for a captivating natural landscape.

Experience the traditional opera called Dixi or Ground Opera in Tianlong Village. Known as "the living fossil of ancient shows," this unique art form is performed during festivals and celebrations. Watch as performers place wooden objects on their foreheads to project their voices and engage the audience.
DAY 3
Huangguoshu to Xingyi| The Maling Gorge
Visit the Maling Gorge/Stars Art Gallery, which is situated just 10 kilometers from Xingyi. This national scenic spot showcases a breathtaking gorge that will leave you in awe. When viewed from above, it appears as an endless chasm, earning its reputation as the spectacular crevice of the Yunnan-Guizhou Plateau. As you explore, you'll be captivated by the stunning sight of numerous permanent and seasonal waterfalls, creating a truly enchanting view that is simply gorgeous.
DAY 4
Xingyi | Guizhou Museum of Marriage Customs of Ethnic Minorities
Discover the magnificent Forest of 10,000 Peaks in Xingyi, a place that promises to captivate and enchant. This exquisite karst hill landscape bears a striking resemblance to the renowned beauty of Guilin, leaving no doubt that it is a destination worth exploring.
Delve into the rich tapestry of cultural traditions at the Guizhou Museum of Marriage Customs of Ethnic Minorities, the only museum of its kind in China. Immerse yourself in a captivating display of over 600 exhibits, including captivating pictures, evocative videos, remarkable ethnic wares, traditional costumes, and enchanting love tokens. Delight in the exploration of ethnic people's courtship rituals, the significance of love tokens, engagement ceremonies, mesmerizing wedding traditions, and the beauty of their marriages.
Journey to Aiyu Buyi Village and discover the intriguing heritage of the second-largest ethnic group in Guizhou, the Buyi people (with Miao being the largest). Having migrated to the Xingyi area approximately 200 B.C., the Buyi people have preserved their traditional way of life throughout the centuries. Marvel at their unique architectural style, as houses feature walls, door frames, and windows fashioned from single limestone slabs. The flat-tiled roofs skillfully collect water and provide natural air conditioning through evaporation, a testament to the Buyi people's ingenuity and bond with nature.
DAY 5
Xingyi to Guiyang | Dragon Palace
Venture to the awe-inspiring Dragon Palace, located just a short drive away. This remarkable site features a vast network of karst caves stretching for 15 kilometers, connecting over 90 caves across 20 hills.
Our adventure begins as we explore 840 meters of the stone tunnel, divided into six magnificent "halls." Marvel at the cave's towering 80-meter height and 50-meter width, adorned with stunning stalactite formations. To access this natural wonder, we'll enjoy a scenic 30-minute boat ride on Tianci Lake—truly an unforgettable experience.
DAY 6
Guiyang to Kaili | Three Gorges Dam
Discover the 'Village of Ancient Papermaking' where wood is transformed into paper using ancient techniques. Learn the step-by-step process and create your own unique paper craft with the guidance of an experienced artisan.
Experience the warm welcome of Qingman Miao Village with block-way wine and explore their traditional wooden stilt houses. Witness traditional fabric dyeing using indigo.
DAY 7
Kaili | Jidao long-skirt Miao village
Explore the enchanting Jidao long-skirt Miao village, tucked away in the picturesque province of Guizhou, China. This serene village is inhabited by the Miao people, who lead a simple life amidst lush, organically cultivated fields and towering pine forests. Immerse yourself in the traditional culture as you witness children playing and parents tending to their crops.

Next, embark on a short journey to Datang short-skirt Miao village, situated at the foothills of Leigong Mountain. Here, you'll encounter unique local customs and marvel at the iconic Miao women's short skirts. Don't miss the chance to explore their waterproof granaries, an integral part of their heritage.
Experience the ancient art of batik at Matang village (60 hours). Guizhou Batik designs, dating back 1,500 years, beautifully reflect Miao legends and traditions specific to the region. Matang village is renowned for its talented batik artisans. Step inside their dyehouse and witness the creation of stunning batik pieces. Engage in the process as you use melted wax and a special knife to create your own pattern on a white cloth. The cloth will then be dyed in an indigo vat for approximately three days. Finish off by boiling and washing away the wax, revealing your unique creation.
DAY 8
Kaili to Zhenyuan | The Green Dragon Cave
Explore the remarkable Green Dragon Cave, a fascinating complex with a rich history dating back 500 years to the Ming Dynasty. Despite enduring several instances of damage and subsequent repairs, this ancient site now spans an impressive area of 21,000 square kilometers. Divided into six distinct parts, including the cave itself, Zichan Academy, and Longevity Palace, Green Dragon Cave showcases a harmonious blend of Buddhism, Daoism, and Confucianism.
Discover the hidden gem of Zhengyuan Ancient Town, nestled along the riverbanks of Wuyang River. This picturesque old town boasts numerous well-preserved structures, including centuries-old buildings, traditional folk houses, and rustic piers. Immerse yourself in the authentic charm of this small, secluded town and take in its tranquil beauty.
DAY 9
Zhenyuan to Tongren | The Fanjing Mountain
Situated at the crossroads of Jiangkou, Yinjiang, and Songtao counties, Fanjing Mountain is a remarkable destination that captivates travelers with its mystical allure. The mountain boasts an array of fascinating Buddhist sites, which have earned it a prominent place among China's renowned peaks.

Prepare to be enthralled as you explore the hidden gems and sacred spaces that make Fanjing Mountain an unparalleled experience for US travelers in China.
DAY 10
Tongren to Fenghuang | Fenghuang Ancient City
Fenghuang Ancient City (also known as Phoenix City), a captivating destination that combines tranquility and liveliness. Nestled along the scenic Tuo River on the western border of Hunan province, this ancient city offers a serene atmosphere during the day and transforms into a vibrant world of lanterns at night.

Explore the nine famous attractions, including the Tuojiang River, Hongqiao Art Building, former residences of Shencongwen and Xiongxiling, the ancestral hall of Yang, Wanshou Palace, Chongde Hall, the Eastern Gate Tower, and the Museum of Ancient Town. Immerse yourself in the enchanting beauty and rich cultural heritage of Fenghuang Ancient City for an unforgettable journey through time.
DAY 11
Zhangjiajie| The Grand Canyon with Glass Bridge
Today, our guide will lead you to visit Zhangjiajie Grand Canyon, which is a stunning natural attraction that has recently been developed into a wonderland for visitors. It offers a combination of majestic mountains, flowing streams, intriguing caves, towering cliffs, and lush forests. One of the highlights of this scenic area is the world's longest and highest glass bridge. Imagine the thrill of walking on this bridge, suspended 300 meters above the ground! It's definitely an experience you wouldn't want to miss during your tour.

If walking on the glass bridge isn't your cup of tea, don't worry. We have an alternative route that allows you to still enjoy the attraction without stepping on the glass bridge. However, if you decide to take on the adventure, please note that for safety reasons, carrying a camera on the bridge is not allowed. You can, however, bring your cellphone or GoPro to capture those unforgettable moments.
DAY 12
Zhangjiajie | Tianmen Mountain
Visit the Tianmen Mountain, the awe-inspiring heart of Zhangjiajie! As the highest peak in the area, this majestic mountain offers unrivaled views of ancient trees, stunning karst formations, and scenic roads carved into cliff sides. Hop on the world's longest cable car ride, a thrilling 30-minute journey from the city center, and ascend to the mountain's summit.

At 1430 meters above ground, you'll find the renowned Tianmen Mountain Glass Walkway, a remarkable observation platform that extends from a sheer cliff. This narrow 1.6-meter-wide, 60-meter-long glass walkway offers brave souls not only breathtaking views of the mountains below but also the exhilaration of treading nervously above such heights. Some have even likened this experience to the famous 'skywalk' at the Grand Canyon in Arizona, USA.
Don't miss the chance to explore this remarkable natural wonder in China. Savor the beauty and thrill of Tianmen Mountain, an experience that will leave you with unforgettable memories.
DAY 13
Zhangjiajie | Huangshi Fort
Soar to new heights on the Huangshi Fort Cable Car, reaching an altitude of 1200m. Behold awe-inspiring rock columns at Huangshizhai and take in breathtaking views of the forest's rugged landscape.
Escape the crowds and enjoy the peacefulness of Yangjiajie Cable Car. Admire typical Zhangjiajie pillars during the short ride, and revel in the unique natural rock walls at Yuanjiajie.
Uncover the allure of the recently discovered Yangjiajie Scenic Area. Ascend the steps and marvel at Tianbofu, Wulong Village, Skywalk, and Narrow Cliff. Please note that Tianbofu will be closed from Aug. 27th to Sep. 20th for maintenance.
DAY 14
Zhangjaijie | Yuanjiajie and Baofeng Lake
Explore the captivating beauty of Yuanjiajie, located in northern Zhangjiajie National Park. This renowned area boasts top attractions such as Hallelujah Mountain, reminiscent of Avatar's floating rocks. Don't miss capturing the iconic 'First Bridge in the World' from the 'Viewing Bridge Platform.' Visit in the afternoon around 5:00 PM for the best photography opportunities and to avoid crowds. Tianzi Mountain and Yangjia Valley are also easily accessible from here.

Discover the tranquil Baofeng Lake, nestled in a mountainous basin. A shuttle bus will take you to the pier, where you'll enjoy a leisurely 30-minute boat ride. Admire the diverse hills, listen to traditional songs performed by local minorities, and bask in the serenity of this hidden gem.
DAY 15
Zhangjiajie to Shenzhen Departure
Tour Price
FromUS3,750 p/p
Based on a private tour for 2 people. Price varies depending on program, travel date, number of people and chosen hotel
Price includes:
Private air-conditioned business car with big windows and ample space
Activities, hotels, and meals listed in the itinerary
24/7 helpline for while you are traveling
Tour code: cht-cx-12
Your 1:1 travel consultant will reply within 1 working day.