Discover the Best-Kept Secrets of Shangri-La
7-Day Shangri-La and Meili Snow Mountain Adventure Tour
Where is the mystical Shangri-La? The answer is hidden in the wrinkles of the Hengduan Mountains in the northwest of Yunnan Province.
Shangri-La can be found in the chanting of the monks and lamas of Songzanlin Monastery. It can also be seen at the top of the Meili Snow Mountains, which have never been summited. You may find it in the valley of the Three Parallel Rivers or in the forest where the Yunnan golden monkeys live. This 7-day Shangri-La adventure tour will take you off the beaten path and help you find a hidden door to paradise.
Tour 'Wow' Points
Make a Wish by the Sacred Meili Snow Mountain
Indulge in the incredible view of 13 snowcapped peaks. Let the icy mountain and white pagodas purify your heart.


Discover the Tibetan Lifestyle in the Wrinkles of the Mountains
Drive alongside the Lancang River (Mekong River) and Jinsha River (Yangtze River) to discover untouched natural beauty and Tibetan people.

Get closer to Tibetan's life and learn about their beliefs in Shangri-La.

Visit the only Gothic-style Catholic church with Tibetan features.

Taste a glass of wine made from rose honey grapes, which are an extinct species in Europe.

Encounter the Only Primates Living at an Elevation of 4000 Meters.
Meet an incredible protected animal - the Yunnan golden monkey - in an old-growth forest.


Paint Your Own Tangka
Learn how to paint a tangka and take the good luck and energy from Shangri-La back home with you.


Enjoy a Moderate-Level Hike in the Forest
Hike along the stream in the forest up to a small meadow. In spring and summer, lovely flowers blossom and birds sing in the forest.


Why Choose Us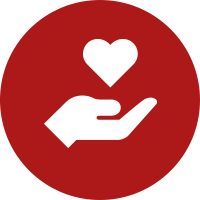 Your Wellbeing is Our Priority.
1-to-1 travel expert
Vaccinated guides
Private Rides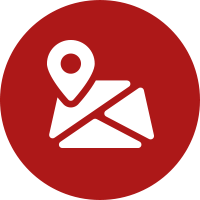 Your Trip is Perfectly Planned.
Less crowded
Exclusive Exciting Experiences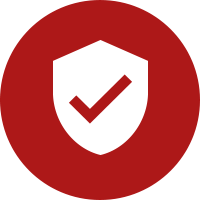 Your Booking is Risk-Free.
No cancellation fee (up to 22 days before departure)
Free changes
Finish Your Booking in as Quick as 1 Day
1. Tell us your dream travel idea
2. Work out your unique plan with 1 to 1 expert advice
98.8% positive customer reviews among 10,000+




98.8% positive customer reviews among 10,000+

Unforgettable Yunnan!

Jack Li , our tour guide at LiJiang, took great care of us when we climbed Jade Dragon Snow Mountain and suffered high altitude issues. At Dali, our tour guide Nancy Li doubled up as our photographer and speaks excellent English and entertained us with her rich knowledge of Chinese history. We had a wonderful time.

more

Apr 2023, April Lee

Thank you for such a wonderful traveling experience!

We have Jack Lee in our Lijiang trip he was such a considerate and kind tour guide. He is very knowledgeable and he accommodated all our requirement. We were fortunate to have such a nice local tour guide. I had altitude sickness and he really cared. Our private driver Mr Tang is very safe and patient. He is compliant and cares for our safety all the time. He is very humorous and gave us so much laughter. He was also very caring towards me.

more

Apr 2023, Hazel T

Cultural and scenic beauty second to none!

I would highly recommend this tour to Lugu Lake to everyone and anyone! The tour guide Jack taught me more in two days about minority cultures, Chinese history, and the amazing natural history and geography of Yunnan and the Lijiang area. As well, the drive to Lugu Lake requires an expert - and Mr Wang is an expert! (From someone who has crossed the Rockies at least 20 times) As a single woman travel who still doesn't have great Chinese it was a flawless experience - from the communications, accommodation and breathtaking scenery and cultural experiences. Please book and go!

more

Feb 2023, Connie VH

We have been travelling around Yunnan…

We have been travelling around Yunnan Province for 8 days and it's been amazing. The culture, the food, the people's kindness, all these things made our trip unforgettable. Especially our guide Nancy! The most helpful and friendly guide we could have. We really appreciate her knowledge about the local history and the culture. She's really amazing and we strongly recommend her services.

more

Mar 2022, Danielle Toledo

Awesome Yunnan trip with Nancy

We had a 6-day tour with guide Nancy around Dali, Lijiang and Shangri-La in Yunnan. She's very professional and experienced guide that made our tour far exceed expectations. It was a pleasure to have her as our tour guide. We strongly recommend her. Thank you!

more

Mar 2022, Rodrigo

One of the best things I've done in China

One of the best things I've done in China. Being that I am pretty well traveled in China this Experience was so different from the others. Each city provided a different aspect of the culture, local traditions and beauty that China has to offer. Our Tour guide Nancy was amazing as she made our itinerary very well constructed and organized. She was there to make sure we were comfortable and happy. Her hyper energy and cheerfulness made us feel enthusiastic for the day. We are very satisfied with this trip and Nancy's services that we will be sure to book again.

more

Feb 2022, RoshR

Lijiang Trip July 2021

Kudos to Alisa Liu from the agency who I must say was on hand almost 24/7 for requests and queries. Even though our trip was marred with the onset of the Typhoon In Fa with various flight and train cancellations but Alisa was quick to arrange for alternative solutions under the circumstances and made the most effort to make our journey as comfortable as possible whilst we made our way back to Shanghai. As for the itinerary, Alisa understands her clientele's different needs very well and for the most part my expectations were met. I love private tours with a very relaxed itinerary and comfortable accommodation and some of us prefer more exclusive accommodation vs a packed itinerary trying to go to a hundred location type of tour.

more

Aug 2021, Ida Suriani

Summer holiday in Yunnan

After spending 5 nights in Dali visiting sights in our own time, Alice who was very friendly and helpful, accompanied us on our drive from Dali to Lijiang. She shared interesting facts about the local area and the things we had done. In Lijiang, we met our guide Peter. Peter did an amazing job taking care of us and showing us the beautiful sights for our 3 days. He was so kind, providing us with snacks each morning and always ensuring the food met my dietary requirements. He even picked up our last minute NAT results that we did before our departure late at night! His passion and dedication to his job was very impressive, and we would highly recommend him to our friends.

more

Aug 2021, O6866ZGlaurag

Amazing experience in Yunnan

Please bear in mind that booking tickets and actually getting to the sightseeing point is very challenging, especially during peak season. But with the help of our guides everything went smooth and silky. Thank you, China Highlights, for making our first trip to Yunnan an unforgettable and carefree adventure. It was a true relaxation without any headache or stress. We had nothing to worry about, except enjoying breathtaking beauty of Yunnan.

more

Jul 2021, olya84

Natural landscapes are everything

I visited Lijiang during the Spring Festival and I thought it was gonna be packed with people but my guide always knew were to take me to avoid crowds. I had a great time, my guide was very knowledgeable and answered all of my questions with gusto. I'm very happy with my trip. --lunarcicles,Buenos Aires, Argentina

more

Feb 2019, lunarcicles

Nancy Lee - China Highlights , Professional Guide

I am impressed by Nancy Lee's professionalism. She has high energy , thoughtful , eloquent and resourceful and execute well in all our requests . She is detailed and highly recommend her excellent service to all who visit Yunnan . To add on, Nancy has excellent skills in photo taking! Driver Tang is very helpful , thoughtful and has a great sense of humour . I enjoyed my Dali , Shaxi trip from 17-20April 23 and will definitely engaged Nancy

more

Apr 2023, Beautifoo

Enjoyable and memorable trip

Personally, we are very happy and fortunate to have Nancy been appointed as our dedicated local guide to both, Shaxi and Dali. Nancy is very professional, helpful, resourceful and thoughtful guide which made our ladies' trip a very enjoyable and memorable. We love ? her.

more

Apr 2023, Jane Foo

Unforgettable Yunan trip

We have a wonderful tour guide Ms Nancy Lee who make our trip so memorable. She is so knowledgeable with China History, a great facilitator.and very professional. Nancy is very accommodative and goes all way out to make our trip a fun and interesting. We will also want to express our gratitude to Mr Tang, our driver who is so attentive, makes us laugh and entertain us with great songs and jokes. They looked after us on a five days trip to Shaxi and Dali. We will definitely engage their services again when we are back. Fantastic experience! Highly recommend to use China Highlights.

more

Apr 2023, Patricia T

Thanks for the memorable experience! I love Dali!

With Nancy as our tour guide, we really get to see a lot of authentic local attractions and taste local cuisine in Shaxi and Dali. She is knowledgeable and provided good advice. We really appreciate her as our tour guide. The driver Mr Tang is a very safe and patient driver. He has also given us a lot of laughter along the way. Very humorous.

more

Apr 2023, Hazel Tan

A great tour of Dali, a beautiful city!

Our China Highlights tour guide, Grace, was very knowledgeable about the local sites, culture, history, and mythology. She was also very helpful in providing information about transportation between the airport and the hotel, and communicating with the hotel staff in Mandarin when we needed help with that. The activities China Highlights arranged were really fun and worthwhile and the car that took us around made it possible to see the key sites but not waste time trying to figure out how to get to the sites by ourselves. A great tour of a beautiful city! We were highly satisfied.

more

Jan 2023, Nadav Katz

Stunning nature and beautiful culture

We had a fantastic time traveling with China Highlights to Lijiang, Shaxi and Dali. The dry winter season was perfect without the crowds and with beautiful blue skies most of the time. The first part of the tour we enjoyed with our great guide Lee and for the second part the amazing Daisy took over.

more

Dec 2022, Elizabeth H

Dali is Delightful with Nancy

A most delightful 3-day trip to Dali was had this past Golden Week thanks to #ChinaHighlights and our most amazing tour guide Nancy! Nancy was able to navigate and keep our travel group of 16 persons on task with a full itinerary including: Shaxi SiDeng Street, Xinjiao Temple, Erhai Lake cruise, a tour of Xizhou (Bai tie-dying and silk art), a cable car ride to Cangshan Mountain, Three Pagodas, and the Ancient City of Dali. Despite several pre-trip COVID-related challenges that included itinerary changes, we were AGAIN in the best of hands with CH, our driver, Mr. He, and Nancy. Dali was absolutely breathtaking and we were so fortunate to have Nancy leading us on a most memorable journey where we met the people of Dali, enjoyed the local fresh foods, along with the most perfect weather - we couldn't imagine anyone taking a trip to Dali without Nancy!

more

Oct 2022, Erin

Bai-curious in Dali

We had a fantastic time in Dali, our host Alice was very knowledgeable and flexible. She enhanced the good times with her positive and laid back attitude. We learned much about the Bai culture and took part in the torch festival celebration. We had an amazing bike ride round the lake and a memorable trip up the mountain in a cable car. China Highlights and Alice made every part of the tour straightforward and gave us great peace of mind when navigating the COVID rules. We can't wait to visit again in future with family and friends.

more

Jul 2022, Michael H

Outstanding days in Dali

We have asked China Highlights to organize our Yunnan vacations. Our experience in Dali was outstanding: the program was good, and our guide Carrie Li was wonderful! She made us feel part of the culture, of the history.

more

Jul 2021, Bruno Duarte Alves

A Day in Dali

We only had one day in Dali. Alice with China Highlights made Dali come alive for us. She explained the clothes, houses and history by taking us to the local market and walking us through the streets of Dali. We visited Dali houses, saw an Embroidery School, an Old Antique Market and the fishing village near the lake. She did a great job showing us Dali and yet keeping us away from crowds and tourist attractions.

more

Jul 2021, 244pattm
Tour Map

Itinerary Quick Look
Here is a suggested itinerary. We are happy to customize a tour according to your interests.
Meet your guide at the airport. A private vehicle will transfer you directly to your hotel where your guide will help you to check-in. Relax for the rest of the day.
DAY 2
Shangri-La | The Tibetan Spirit of Shangri-La
Visit the largest Tibetan Buddhist lamasery in Yunnan Province — Songzanlin Lamasery — which was built in the style of the Potala Palace in Lhasa.
Explore Shangri-La Old Town in the afternoon. Learn to paint a thangka('sacred tapestry') and bring the self-made souvenir and the good luck back home. Don't miss the Tibetan dancing on the central square in the evening.
DAY 3
Shangri-La to Tacheng | The Natural Beauty of Shangri-La
Visit Pudacuo National Park in the morning. It retains the well-preserved ecosystem of the virgin forests. The must-see scenery in this park is Shudu Lake. Drive from Shangri-La to Tacheng in the afternoon. The beautiful countryside along the way is impressive.
DAY 4
Tacheng to Deqin | Great Lancang River (Mekong River)
Visit Yunnan Golden Monkey National Park after breakfast. This area is the hometown of the Yunnan golden monkeys. They are the only primates living at an altitude of 3,000–4,500 meters (10,000–15,000 feet) above sea level, apart from humans. The national park's staff feed the monkeys in the forest every morning. The monkeys appear suddenly when hearing the staff whistling.
You will drive alongside the Lancang River (the Mekong River) from Tacheng to Deqin. As the altitude gradually decreases, the landscape, vegetation, crops, and villages will change.
Stop at Cizhong Village. There, you will discover a Catholic church, which was built in 1921. It was built in a Gothic style, but combines features of Tibetan architecture.
DAY 5
Deqin | Great Meili Snow Mountain and Glacier Views
Enjoy an incredible view of the Meili Snow Mountains at sunrise. When the sunlight shines on the snowy peaks and turns them sparkling golden, it is a magical moment when the chaos and routines of life can be forgotten.
Visit Mingyong Glacier to get close to Kawagebo, the main peak of the Meili Snow Mountains. As one of the most important pilgrimage sites in the Yunnan Tibetan area, Kawagebo is still a virgin peak, which none have conquered due to the complicated terrain and fickle weather (not to mention respect for Tibetan beliefs and a government climbing ban from 2001).
DAY 6
Deqin to Shangri-La | A Real Interaction with Tibetans
Depart Deqin and go up to Wunongding Viewing Platform for a last panoramic view of the Meili Snow Mountains before saying goodbye. Drive along the Jinsha River back to Shangri-La.
Stop at a platform for a great view of the big bend of the Jinsha River, which is the upper reaches of the Yangtze River.
Visit Niding Tibetan village to get close to the daily life of the local Tibetan people. Enjoy an authentic Tibetan meal in a local family's house and a moderate hike in the forest nearby to a meadow with a fantastic view.
DAY 7
Shangri-La Departure
Your guide and driver will escort you to the airport.
Hotel Selection
—the Icing on the Cake
Boutique hotels are recommended to enrich your travel experience.



FromCNY11,780 / USD1,833 p/p
Based on a private tour for 2 people. Price varies depending on program, travel date and chosen hotel.
Price includes:
Private air-conditioned business car with big windows and ample space
Activities, hotels, and meals listed in the itinerary
24/7 helpline for while you are traveling
Tour code: zd-2
Start planning your tailor-made tour now. Your 1:1 travel consultant will reply within 1 working day.