Yunnan Ethnic Minorities Tour
6-Day Kunming, Dali, and Lijiang Tour
Yunnan is the province with the most ethnic minorities in China. It is the homeland of 25 minority groups, who have created a colorful patchwork of cultures. They coexist harmoniously with the natural environment and eke out a traditional living with their hard work. They give this land an ethnic soul.
This 6-day Yunnan tour includes the essential attractions in the three most famous cities of Yunnan — Kunming, Dali, and Lijiang. Enjoy awesome scenery and the cultures that Chinese minority people have created. Understand their love of life, nature, and their homeland.
Tour 'Wow' Points
Admire a Darker Stone Forest and Discover Its Ethnic Depths
Explore the less-visited dark Stone Forest, and be amazed by its unique landscape. The black stones will tell you stories of the Yi People (with the help of your local guide).

Dance in a Stone Village Built by the Yi Minority
Yi people still live and work there in their traditional clothes. Your guide will tell you how the Yi people use local limestone to build their village.

China Highlights' special minority discovery experiences: Learn to play the Yi "guitar" with an Yi teacher, and join in a happy ethnic dance.

Discover the Secrets of Bai Tie-Dye, and Create Your Own!
Journey into the peaceful life of the Bai people in a village at the foot of the Cangshan mountains. Appreciate their pursuit of beauty in their old stages, house doors, headwear…

China Highlights' special minority discovery experience: Dye your own handkerchief in the traditional Bai way at a family tie-dyeing workshop.


Taste Home-Cooked Cuisine in a Bai Lady's Home
Sit in the traditional courtyard of a Bai lady's home. The hostess will warm your stomach and your heart with her home cooking. Sour and spicy fish, deep-fried pea cake, Bai-style roast cheese, and stir-fried organic vegetables will make you eat unstoppably.


China Highlights' special minority discovery experience: Experience the special welcome tea that Bai people treat important guests to.

Listen to a Naxi Shaman's Jade Dragon Snow Mountain Stories
Pilgrimage to holy Jade Dragon Snow Mountain and stop at a quiet Naxi village. Be impressed by the Naxi people's passion for their lifestyle, homeland, and love.

China Highlights' special minority discovery experiences:
Visit a Shaman's home to learn some mysterious Naxi characters, and enjoy a piece of Naxi music.

A Naxi lady will teach you how to make a local pancake in their family-run restaurant.

Why Choose Us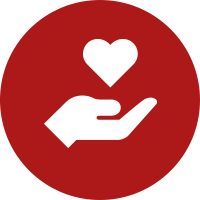 Your Wellbeing is Our Priority.
1-to-1 travel expert
Vaccinated guides
Private Rides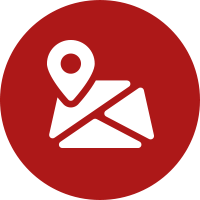 Your Trip is Perfectly Planned.
No crowds
Exclusive Exciting Experiences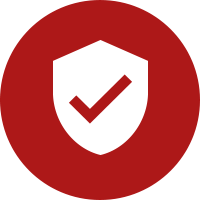 Your Booking is Risk-Free.
No cancellation fee
Free changes
Finish Your Booking in as Quick as 1 Day
1. Tell us your dream travel idea
2. Work out your unique plan with 1 to 1 expert advice
About China Highlights
Since 1998 we've guided everyone ranging from US presidents, Australian Geographic and retired backpackers. Our goal is to create unique trips that take you off-the-beaten path, helping you discover China in a more authentic way. Our motto: "Discovery Your Way!"

Bai-curious in Dali

reviewed Jul 2022, Michael H
We had a fantastic time in Dali, our host Alice was very knowledgeable and flexible. She enhanced the good times with her positive and laid back attitude. We learned much about the Bai culture and took part in the torch festival celebration. We had an amazing bike ride round the lake and a memorable trip up the mountain in a cable car. China Highlights and Alice made every part of the tour straightforward and gave us great peace of mind when navigating the COVID rules. We can't wait to visit again in future with family and friends. more
Tour Map

Itinerary Quick Look
Here is a suggested itinerary. We are happy to customize a tour according to your interests.
Meet your private local guide in the arrival hall after walking out of the luggage claim area. Our guide will help you check-in and make sure everything at the hotel is satisfactory.
If you arrive during daytime, you can walk to Green Lake Park near the hotel, where you are likely to find local people in traditional dress dancing together. You are welcome to enjoy them.
DAY 2
Kunming to Dali | Stone Forest and Stone Village
Skipping the touristy part of the Stone Forest, you will visit the Naigu Stone Forest — the 'Ancient Black' Stone Forest. Climb to a high platform for a magnificent panoramic view and also take a little path threading the narrow space between the stones to witness the fantastic formations up close.
The Stone Forest area is the home of the Yi ethnic minority. Visit a unique Yi village built from the local limestone in the afternoon. Appreciate their usage of stones and their beautiful village. Try playing the Yi "guitar" and dance with them.
In the evening, transfer back to Kunming to catch a bullet train to Dali.
DAY 3
Dali | Ancient Town Life, Bai Village Visit, and Lakeside Biking
It is nicer to explore Dali Ancient Town in the early morning when there are not so many tourists. You will not only be impressed by the beautiful city gate and elegant buildings on the streets, but also feel the spirit of local life when you see people doing shopping in the food market and children walking to school.
Stroll out of the ancient town to discover an authentic Bai village at the foot of Cangshan — the 'Dark-Green Mountains'. Learn and experience the unique tie-dyeing of the Bai people and find the wind, the flowers, the snow, and the moon depicted on their Bai traditional dress. Enjoy the privilege of tasting home-cooked cuisine in a private Bai house.
Have a bike ride along Erhai Lake in the afternoon. Feel the wind, enjoy the flowery meadows and rice fields, and see the clouds floating above the majestic Cangshan mountians.
DAY 4
Dali to Lijiang | The Exquisite Kingdom of the Naxi
Pay a visit to Black Dragon Pool Park, where the view of Jade Dragon Snow Mountain is one of the most famous postcard-perfect sceneries in southwest China.
Then discover the best-preserved minority ancient town, Lijiang Ancient Town, which is a valued heritage site bequeathed by the governor of the Naxi. The exquisite architecture shows you the splendid culture of the Naxi ethnic minority. Climb up to Lion Hill to have a bird's-eye view of the whole town at sunset.
DAY 5
Lijiang | Snow Mountain — Protecting and Protected
Pilgrimage to holy Jade Dragon Snow Mountain in the morning. The mountain massif is believed to guard and bless the Naxi, and so they in turn protect it.
Take a cable car to Spruce Meadow at an altitude of 3,240 meters (10,630 feet). Besides appreciating the awesome natural landscape and views of Jade Dragon Snow Mountain, you will unlock its romantic legends with the help of your guide.
Enjoy lunch in a local restaurant run by a local Naxi family. You will also have a chance to learn to make Naxi pancakes (Naxi baba) as a dish of your lunch.
Understand more about the mysterious Naxi culture by visiting a shaman's house in the village. Learn some Naxi characters and enjoy a piece of old Naxi music. You will be impressed by the local people's passion for their culture and homeland.
Your guide and driver will escort you to Lijiang Airport to catch your flight and end this colorful tour.
Hotel Selection
—the Icing on the Cake
Boutique hotels are recommended to enrich your travel experience.



FromCNY6,440/USD990 p/p
Based on a private tour for 2 people. Price varies depending on program, travel date, number of people and chosen hotel
Price includes:
Start planning your tailor-made tour now. Your 1:1 travel consultant will reply within 1 working day.

Quickly inquire about this tour via our WeChat:
chinahighlightstour