Holy City and Holy Lake — Refresh Your Soul!
5-Day Tibet Tour including Lhasa Highlights and Lake Yamdrok
This 5-day Tibet tour is a good choice for first-time Tibet visitors who would like to not only experience the most essential Tibetan culture attractions, but also enjoy a jewel of the plateau's scenery.
Besides the classic sightseeing, we have also sought out some places for you to discover the hidden beauties of Tibet. A hotel with a great location and Potala Palace views, selected restaurants with local features, and your Tibet Travel Permits are also included.
Tour 'Wow' Points
Discover the Stories and the Secrets of Building the Potala Palace
Discover the architectural miracle when you step up into the Potala Palace. Survey the impressive Buddhist artwork housed in the palace and listen to the stories behind it. But also view the palace from a less touristy angles.


Watch Monks Debate and Take In Rock Thangka Views
Catch a unique study activity of Tibetan monks with a timely visit to Sera Monastery. A monk debate is unlikely to be seen in other monasteries. Explore the hill behind, which is usually unknown to tourists to enjoy the thangka on the big rocks and the monastery outlook.


Follow in the Footsteps of Pilgrims at Barkhor Street
Feel the piety of Tibetan people in Jokhang Temple. Experience Tibetan daily life in a local market. Get to know the history of Lhasa as you visit the most famous traditional Tibetan architecture. Enjoy a cup of Tibetan sweet tea in less-touristy Ani Tsangkhung Nunnery.


Discover the Loneliest Lamasery on a Lake Yamdrok Island
Pilgrimage to the holy lake and enjoy a picnic at the loneliest lamasery in Tibet with an exclusive view of the lake.


Why Choose Us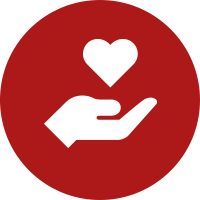 Your Wellbeing is Our Priority.
1-to-1 travel expert
Vaccinated guides
Private Rides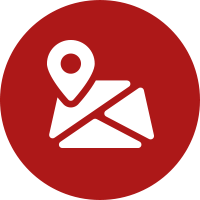 Your Trip is Perfectly Planned.
No crowds
Exclusive Exciting Experiences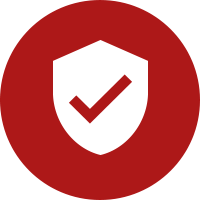 Your Booking is Risk-Free.
No cancellation fee
Free changes
Finish Your Booking in as Quick as 1 Day
1. Tell us your dream travel idea
2. Work out your unique plan with 1 to 1 expert advice
What Our Customers Said

Lhasa Tibet Adventure

Coco helped us plan our ideal trip to recent trip Tibet. She was informative, patient, and helped us tailor the trip to our own needs. She made excellent suggestions and supported us with the permits, travel itinerary, and even flights. She is an incredible asset to the China Highlights Team! Our local guide Tenzin was also excellent and flexible with us each day. I was hit with some altitude sickness and Tenzin helped me get oxygen and medicine needed. He worked with us each day to help us eat local foods and recommended ideal times to visit sites to minimize wait times. We were able to see everything on our list and eat excellent food. Thank you Coco and Tenzin!

more

Oct 2021, Samantha Jane

Top of the World!

From our welcome at the airport with the traditional Tibetan scarves to our departure 3 days later, out time in Lhasa was nothing short of fabulous! Our guide, Tenzin was exceptionally energetic, knowledgeable and friendly. He made sure our time was spent experiencing the many wonderful sites as well as learning about the history and culture of this exciting place.Thank you to China Highlights and their local partners, in particular our fabulous guide Tenzin for organizing and executing a most wonderful trip!

more

Aug 2019, anaI39VU

Great time with the Best Guide Norbu

I can't say enough good things about China Highlights as they organized everything for us - the visa, guide and itinerary. When I asked for changes to make sure we saw the debates (none on sundays) they made the change. When my daughter was suffering from altitude sickness itinerary was adjusted to give her more time to recover. We had a fantastic guide - Norbu. His background was as interesting as Lhasa. While all of the guides we have had so far have had good English command, some are harder to understand than others making it hard work at times. Norbu's English is embarrassingly good (as I have no capability in any other languages and am dependent on others learning English). He was very kind to my daughter while she was struggling. I highly recommend you ask for him as he will add to the enjoyment of your trip

more

Jul 2019, 913WorldTraveler

LHASA - TIBET WITH KELSANG FROM CHINA HIGHLIGHTS

KELSANG was our Guide Tour in LHASA - TIBET. His English was great and he was very knowledgeable and enthusiastic. Since he picked us up from the airport till we left LHASA, KELSANG had always a smile, showed us his heart and soul and accommodate all our needs. We had a great time with KELSANG! All places mentioned above are unique and very special! Our experience in Tibet was stunning and we will not forget it for the rest of our lives! We will highly recommend KELSANG as your local guide tour in TIBET and ask for ALISA when contacting China Highlights as she will organize your tours as no one else will! Believe me!

more

Jun 2019, Fabian D

china highlights is well organized(Tibet and Beijing)

I could say so many wonderful things about China Highlights; they have great qualified, knowledgeable guides and drivers, they understand the flight in and out and work around it beautifully, the prices are good, and the correspondence is top notch. Bit tops I would say, is they are efficient and organized. It can be a little worrisome planning a trip to the other side of the world. My agent through the whole process was Coco and she couldn't have done better. She answered every question, before and during the trip.

more

May 2019, Tim S
Itinerary Quick Look
Here is a suggested itinerary. We are happy to customize a tour according to your interests.
DAY 1
Arrive in Lhasa (elevation 3,650 m)
Your private driver and guide will be ready for you when you arrive in Lhasa. Sit back in a comfortable vehicle, leave the hassles to your guide, and enjoy a trouble-free transfer and check-in to your hotel.
DAY 2
Lhasa | Norbulingka, Sera Monastery, Drepung Monastery
Visit Norbulingka ("Lhasa's Summer Palace")in the morning. As you stroll in the park with the local Tibetans, the oxygenating plants might help you get used to the altitude quicker. Then visit Drepung Monastery — the biggest Tibetan Buddhist monastery. Learn about the Gelug school of Tibetan Buddhism.
In the afternoon, you'll watch monks debating over age-old scriptures in a courtyard of Sera Monastery. Enjoy the thangka-like murals painted on big rocks on the "back hill", which are overlooked by most tourists..
DAY 3
Lhasa | Potala Palace, Jokhang Temple, Barkhor Street
Pilgrimage to the Potala Palace in the morning. Discover this architectural marvel and cultural treasure-house. View the palace from four expertly-chosen angles to fully enjoy its beauty.
Enjoy a walking tour in the afternoon. Be moved by the devoted pilgrims prostrating themselves at Jokhang Temple.
Then walk along Barkhor Street to experience Tibetan daily life in a local market. Learn the history of Tibet at a Qing Dynasty ministerial office site and a wealthy merchant's residence — the Pandatsang Compound.
Finally, have a rest and enjoy a cup of Tibetan sweet tea in less-touristy Ani Tsangkhung Nunnery at the end of the day's touring.
Note: We suggest visiting the Potala Palace on the third day, just in case that you need some time to get used to the altitude after arriving in Lhasa in readiness to climb about 360 steps.
DAY 4
Lhasa | Holy Lake Yamdrok (elevation 4,500 m)
You will be driven about 2 hours from Lhasa to Lake Yamdrok. After viewing the lake from the popular platform, you will get off the beaten path with a drive along the lake to a small lamasery on a small island with only one monk. It is regarded as the loneliest lamasery in Tibet. Enjoy an exclusive view of the lake and a picnic there.
After breakfast, your private guide and driver will take you to the airport for your departure.
Hotel Selection
—the Icing on the Cake
Boutique hotels are recommended to enrich your travel experience.


Start planning your tailor-made tour now. Your 1:1 travel consultant will reply within 1 working day.

Quickly inquire about this tour via our WeChat:
chinahighlightstour