Pilgrimage to the Roof of the World
8-Day Lhasa to Everest Base Camp Private Tour
Some say the earth has three poles: the North Pole, the South Pole, and Tibet. The collision of tectonic plates has brought about the world's highest peak and incredible plateau scenery. Its location at the crossroads of oasis culture, nomad culture, farming culture, and ancient Indian culture helped its people cultivate their unique Tibetan culture and mysterious religion.
This 8-day Lhasa to Everest Base Camp private tour includes all the cultural heritage sites that you are probably looking forward to seeing in Lhasa followed by a holy lake, a glacier, and awesome snow-capped mountains on your way to EBC. Some activities allowing you to interact with local people have been added to enrich your experience on this once-in-a-life-time pilgrimage.
* Save CNY5000+ by joining a small group tour
Tour 'Wow' Points
Stand in Front of the "Apex" of the Roof of the World
Travel to Everest Base camp, and witness the starry sky and the morning sunshine as never before on "the roof of the world".


Be Blessed by a Lama in the Highest Monastery
Talk with a lama in Rongbuk Monastery, which is at the foot of Mt. Everest. Receive a most sacred blessing in the highest monastery in the world.


Unlock Stories of the Mysterious Dalai Lamas in the Potala Palace
Discover the secrets of building the highest palace in the world. Be impressed by the priceless treasures in the palace. Listen to stories of Dalai Lamas who lived in the palace.


Step into Tibetan Life in the Less-Touristy Corners of Barkhor Street
Feel the piety of local Tibetans as you see them worship with their whole body touching the ground. Explore a local market to experience Tibetan daily life and sit in a peaceful nunnery for a cup of sweet tea that's loved by locals.


Enjoy a Picnic on the Bank of the Holy Lake
Pilgrimage to the Lake Yamdrok and enjoy a picnic on the bank with a great view of the lake.


Encounter a Fabulous Glacier
Get close to the Karola Glacier which is one of the top three continental glaciers in Tibet.


Experience a Local Tibetan Family's House and Farming Work
Discover Tibetan folk customs when you visit the living room of a local family's house. Listen to the hosts talking about their daily life. Help Tibetan people with their farming work, such as seeding, cutting barley, or hanging barley on racks.


Listen to the Stories of Panchen Lamas in Splendid Tashilunpo Monastery
Admire the architectural beauty of Tashilunpo monastery: its golden roof, red walls, and white pagodas. Get to know the relationship between Dalai and Panchen lamas and the reincarnation system of Tibetan Buddhism.


Why Choose Us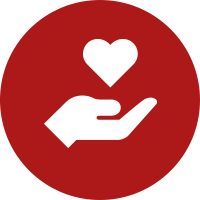 Your Wellbeing is Our Priority.
1-to-1 travel expert
Vaccinated guides
Private Rides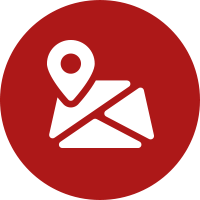 Your Trip is Perfectly Planned.
No crowds
Exclusive Exciting Experiences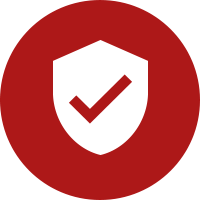 Your Booking is Risk-Free.
No cancellation fee
Free changes
Finish Your Booking in as Quick as 1 Day
1. Tell us your dream travel idea
2. Work out your unique plan with 1 to 1 expert advice
About China Highlights
Since 1998 we've guided everyone ranging from US presidents, Australian Geographic and retired backpackers. Our goal is to create unique trips that take you off-the-beaten path, helping you discover China in a more authentic way. Our motto: "Discovery Your Way!"

Lhasa Tibet Adventure

reviewed Oct 2021, Samantha Jane
Coco helped us plan our ideal trip to recent trip Tibet. She was informative, patient, and helped us tailor the trip to our own needs. She made excellent suggestions and supported us with the permits, travel itinerary, and even flights. She is an incredible asset to the China Highlights Team! Our local guide Tenzin was also excellent and flexible with us each day. I was hit with some altitude sickness and Tenzin helped me get oxygen and medicine needed. He worked with us each day to help us eat local foods and recommended ideal times to visit sites to minimize wait times. We were able to see everything on our list and eat excellent food. Thank you Coco and Tenzin! more
Tour Map

Itinerary Quick Look
Here is a suggested itinerary. We are happy to customize a tour according to your interests.
DAY 1
Arrive in Lhasa (elevation 3,650 meters)
Your private guide and driver will pick you up at Lhasa's airport or train station and accompany you to your hotel.
DAY 2
Lhasa | The Essence of Tibetan Buddism
Start your day with a trip to Norbulingka. There, you can breathe in the fresh morning air and slowly get used to the altitude.
Then visit the biggest and the most important monastery of Tibetan Buddhism, Drepung Monastery.
After lunch, visit Sera Monastery and watch a monks' debate. Guess the meaning of their gestures and grasp the chance to take photos.
DAY 3
Lhasa | The Holy City and Its People
This is your third day in Tibet, so you should be physically ready for the Potala Palace. Prepare to enjoy the resplendent chambers, exquisite wall paintings, and the stories about the king of the Tubo Kingdom and Dalai Lamas.
Have a walking tour in the afternoon. Visit Jokhang Temple and explore Barkhor Street including its local market, admire traditional Tibetan architecture, and take afternoon tea in peaceful Ani Tsangkhung Nunnery.
DAY 4
Lhasa to Shigatse (elev. 3,836 m) | Holy Lake Yamdrok
Leave for Shigatse via Gyantse. First, you will visit Lake Yamdrok. On sunny days, the lake appears turquoise. If it's good weather, you will enjoy a lakeside picnic including sandwiches, vegetables, and fruit.
Along the way, you will view the fabulous scenery of the Karola Glacier, one of the top three continental glaciers (ice fields) in Tibet. And you'll also visit a local Tibetan's house and help them with their farming work.
When you stop at Gyantse, visit the town's top attraction Palcho Monastery. The huge white pagoda and murals are its highlights.
DAY 5
Shigatse–Tingri (elev. 4,300 m) | Tashilunpo Monastery
Visit Tashilunpo Monastery in Shigatse, which is the residence of Panchen Lamas and then take the drive to Tingri. The journey from Shigatse to Tingri takes about 4½ hours by car, but you will not get bored: there are stunning views along the way.
Have a good night's sleep to be ready for Mt. Everest Base Camp on the next day.
DAY 6
Tingri–Shigatse | Mt. Everest Base Camp (elev. 5,200 m)
Take a 3-hour trip towards the top of the Roof of the World. You will have many chances to take photos of the Himalayas along the way.
When you reach Mt. Everest Base Camp, you'll see Mt. Everest right there in front of you (weather permitting).
Visit Rongbuk Monastery near EBC, and see the hard life of the monks and nuns there. Talk with a lama. He will be happy to answer your questions about his life and study. Present a hada (Tibetan silk scarf) to him to express your respects.
After visiting the monastery, you will be driven back to Shigatse.
DAY 7
Shigatse–Lhasa | Incredible Yarlung Tsangpo Canyon
After breakfast in your hotel, you will be driven back to Lhasa. The journey takes about 6 hours, but there is marvelous scenery on the way. You'll travel along the Yarlung Tsangpo Grand Canyon, where you'll see plateau lakes, rivers, snowy mountains, and traditional Tibetan villages. Your guide will know some interesting stops.
Your guide and driver will take you to Lhasa's airport or train station on time for your departure.
Hotel Selection
—the Icing on the Cake
Boutique hotels are recommended to enrich your travel experience.



Quickly inquire about this tour via our WeChat:
chinahighlightstour
Or submit an inquiry below