China History and Nature Tour
16-Day Private China Tour: Shanghai– Kunming– Shangri La–Lijiang–Xi'an–Beijing
Experience the vibrant modernity of Shanghai before immersing yourself in the cultural richness of Kunming. Discover the mystical beauty of Shangrila and the ancient charm of Lijiang, where traditional architectures and picturesque views await. Uncover the historical wonders of Xian, home to the Terracotta Army, before concluding your adventure in Beijing, where iconic landmarks like the Great Wall and the Forbidden City await exploration.
The itinerary below is only one possibility. Tips to tailor-make your trip are offered as inspiration. Send us details of your preferences and our travel experts will customize this trip to suit your interests, tastes, and budget.
Tour 'Wow' Points
Explore a Top-Ranked Section of the Great Wall

Immerse Yourself in the Awe-inspiring Beauty of Tiger Leaping Gorge

Immerse Yourself in the Awe-inspiring Presence of the Leshan Giant Buddha

Witness the Famous Emei Mountain

Why Choose Us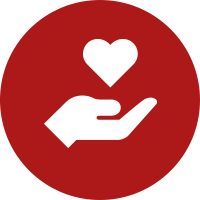 Your Wellbeing is Our Priority.
1-to-1 travel expert
Vaccinated guides
Private Rides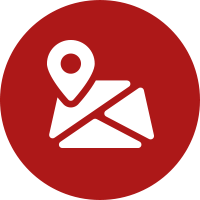 Your Trip is Perfectly Planned.
Less crowded
Exclusive Exciting Experiences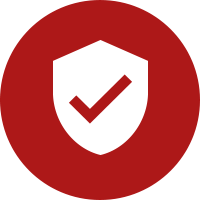 Your Booking is Risk-Free.
No cancellation fee (up to 22 days before departure)
Free changes
Finish Your Booking in as Quick as 1 Day
1. Tell us your dream travel idea
2. Work out your unique plan with 1 to 1 expert advice
China Highlights, Asia Highlights, and Global Highlights collaborate to provide families and couples with personalized and stress-free experiences in diverse destinations.


Magical Adventure

Wow this tour was honestly the best tourI have ever taken! Our guide Simon Yao was simply superb! His English was excellent and he was very easy to talk to. He was personable and friendly but not overpowering or overbearing. Very knowledgeable about history. Thankfully the weather was good so we were not super hot !Finally at the wall we were amazed by it's beauty and grandeur. It really is something and pictures don't do it justice.

more

Nov 2023, Annika M

Excellent two day visit to Great Wall

Our guide 'Mark' was incredible. So friendly, knowledgable and funny. The itinerary was perfect, we got to see two different parts of the Great Wall (one of which at night which was magical) and our hotel stay in Gubei was wonderful. Highly recommend to anybody visiting Beijing

more

Nov 2023, James_Wolstenholme

Great day out with Mark, thanks China Highlights!

We did a 1 day private tour with China Highlights to see Tiananmen Square, Forbidden City, and the Mutianyu section of the Great Wall. Communication was great throughout - from trip planning/booking with Roger and from our guide Mark who contacted us the day before to confirm meet up time/location. Avoided a lot of the queues and definitely learned quite a bit of history from our guide Mark…thanks again! No language barriers/issues…highly recommended.

more

Nov 2023, ykeezy

China Three (3) Cities Tours

To the tour guides, Ethan, Jason and Tony, you guys have made my visit an awesome and memorable experience. All the tour guides spoke english and communicated very effectively. They are knowledgeable about all the sites visited including, Great Wall of China, The Forbidden City, Panda Breeding and Research Center, Leshan Giant Buddha, Hallelujah Mountains, Zhangjiajie Grand Canyon and Glass Bridge, and Tianmen Mountain. The tour guides ensured I got the most out of my time I stayed in the various cities Beijing, Chengdu and Zhangjiajie.

more

Nov 2023, Kadar

13 days in China

We booked a 13 day's tour of China with China Highlights. Our travel advisor, Ms Leah Zhou organised an itinerary that suited what we wanted. She was really helpful and patient will all our needs. Leah helped us organised our 30th Wedding Anniversary Dinner and my 60th Birthday celebration?? in Beijing. For this to be possible, she had to liaise with our guide in Beijing. The flowers and cake were a real surprise. My husband and I, were really touched at the good service provided by China Highlights and Ms Leah Zhou. Thank you China Highlights and Ms Leah Zhou for your constant care of your customers. I will certainly recommend China Highlights to my friends.

more

Nov 2023, Eda Adams

Perfect Beijing experience

Covering all major sights our exploration of Beijing and surroundings was flawless guided by Lily, along with her knowledgeable and balanced information on Chinas culture and history. In particular, Lily was able to adjust the tour according to personal preferences, e.g. focus on photography, as well as suggesting additional activities like an impressive authentic artistic show. I highly recommend China Highlights as China tour operator and Lily Liu as excellent guide regarding the Beijing area.

more

Nov 2023, Perfect Beijing experience

Anne and Bob's tour of Beijing

We did the China Highlights tour of Beijing with our excellent guide Mark and his driver. We thoroughly enjoyed seeing the Beijing highlights including the Lama Temple, the Tiananmen Square, the Forbidden City and the Lama Temple. The Summer Palace with the boat ride and the Garden of Virtue and Harmony were memorable also and the Mutianyu Great Wall was a highlight. We were impressed with Mark as a guide. He knew his history and he was kind and thoughtful. He took us to some excellent restaurants and we were introduced to some beautiful food. We enjoyed his company and will always remember him.

more

Nov 2023, BendigoBob

Amazing Beijing Tour with Risa!

Risa gave us a wonderful tour of the city! She thoroughly explained the cultuaral importance of each exhibit while also educating us on the Chinese culture. Appreciated having this wonderful Beijing trip with Risa:)

more

Nov 2023, Angelica M.

Amazing Beijing Tour With Risa!

We were very kindly received in Beijing by our tour guide Risa. She gave us a very thorough tour of the city and showed us wonderful places, while also explaining the important history/culture of China! Very beautiful city filled with many things to do and full of culture! This was very well planned and made it very easy for us to visit the city and foreigners:) Thank you Risa!

more

Nov 2023, Angelica M

Do Beijing like a local

They organised my trip very quickly and efficiently. On the day, Anna was very friendly to me, my mum and my baby. Very accommodating to our needs. The car was immaculately clean and very comfortable. We visited everything we initially wanted and more. Also, Anna took us to the best meal we had in China. It makes a difference to have a local choosing the dishes!

more

Nov 2023, Natali A

Must-see Beijing sights in two days

Going on the guided tour gave me the opportunity to visit the main 'must-see' Beijing attractions in two days' time. Although I prefer to travel on my own, it simply would not have been possible for me to arrange tickets and figure out logistics to the Forbidden City, Tiananmen Square, Temple of Heaven, Summer Palace and Great Wall with such a compressed schedule and short notice. My guide, Lucy, was very knowledgeable about Chinese history and cheerfully accompanied me through two grueling days. Traffic in and around Beijing is bad, and the sights are notnin walking distance from one another. Our driver, Li Li Mon, patiently fought the traffic allowing me to snooze in between the long

more

Nov 2023, Marcis J

China Highlights - Great Wall Mutianyu

I arranged a private tour with China Highlights to see the Great Wall, as I had a few hours to spare near Beijing. I was promptly collected, taken to the wall via comfortable car and escorted all the way by my allocated tour guide Jack. The day was highly memorable and thoroughly enjoyable, we walked 20 watchtowers across the Wall and then took the luge back down. The knowledge and history of the Great Wall was shared and Jack's English was great. Fantastic day, thanks for your great hospitality, Jack!

more

Nov 2023, Daniel White

Great Day in China!

The experience was great! Amazing learning about history and culture.Thanks for everything Lucy!

more

Nov 2023, Evandro S

Unforgetable experience

It was the best experience foi my whole life. Thanks a thousand to Lucy for all her assistente and knowledge regarding China. If you are planing to know China as native perspective do not think twice Luci is the best.

more

Nov 2023, Evandro F

Amazing experience in Beijing

Spent 3 days in Beijing under China Highlights! Our tour guide Jennifer spoke excellent English and was very knowledgeable in Chinese history. Not only was she friendly, she was always on hand to help me with my heavy luggage. She also recommended us very good chinese restaurants for lunch and dinner. She went beyond her call of duties to make sure we had a enjoyable time in Beijing. China highlights also surprised me with a birthday cake on my birthday. Kimi Huang who was my consultant was ever ready to answer all my queries promptly. Thank you for making our trip a memorable one.

more

Nov 2023, Delltravellor

Great Experience on Beijing Day Visit with tour guide Lucy Yubo

She took me on a side excursion to see the next door park where locals exercise and she took me yo some shops also to get hat and gloves for the cold. Our last stop was 978 Art Center which was super interesting. My day was relaxing, fun, and very special as I feel I learned something much about both China's past and present. I highly recommend booking a tour to see Beijing in this way.

more

Nov 2023, Nancy H

Memorable Beijing & Gubei with China Highlights

Jack as the tour guide is a good story teller. He is inquisitive. He knows when to leave us alone exploring the sights and pick out interest again with the historical facts and stories.Then, we explored Jinshanling that provides a balanced view between reconstructed and ruined walls. Finally, we explored the Forbidden City and The Summer Palace. In between, we enjoyed authentic Chinese cuisines which were delicious.

more

Nov 2023, Dian W

Beijing 2 day tour

Spent 2 days in Beijing with Ethan as my guide and had a fantastic experience. Ethan is very knowledgeable, easy company and takes excellent photographs. The organisation was excellent as well including the driver for the tour as well the airport pick up.

more

Nov 2023, Tam

My very first trip to Beijing

My guide Jack was excellent- very knowledgeable, organised, kind, helpful, and great English speaker. So I learned a lot about the fascinating history of China while enjoying breathtaking sceneries and monuments.

more

Nov 2023, Amanda Barbosa

Two-Day Customized Beijing Trip

Our family had a two-day tour in Beijing, which Kimi customized for us. We went to Tiananmen Square, the Forbidden City, the Qianmen Street, and the Temple of Heaven on the first day, and the Summer Palace and the Great Wall on the second day. Everything went perfectly thanks to our tour guide, Lucy. She was punctual, polite, respectful, knowledgeable, and good at English. The driver was also so nice. Highly recommend!

more

Nov 2023, Sukjoon L
Itinerary Quick Look
Here is a suggested itinerary. We are happy to customize a tour according to your interests.
Your private guide will be ready to meet and greet you at the arrival hall in Shanghai. A comfortable private car with an experienced driver will transfer you directly to your hotel. Your guide will help you to check-in.
DAY 2
Shanghai | The Yuyuan Garden
Shanghai Urban Planning Exhibition Hall: Visit the Shanghai Urban Planning Exhibition Hall, just a short walk from Renmin Square and the Shanghai Museum. Gain fascinating insights into Shanghai's future with interactive exhibitions, displays, and a giant walkaround model of the city on the 2nd floor. Explore aspects such as ports, greening, and leisure, immersing yourself in the city's urban development plans.
Yuyuan Garden: Step into the heart of Shanghai's old quarters and explore the enchanting Yuyuan Garden. Dating back to the Ming Dynasty, this private garden is a fine example of Chinese classic architecture. Covering 2 hectares, it features rockeries, pavilions, ponds, and corridors, surrounded by a bustling market offering local snacks, handicrafts, antiques, souvenirs, and renowned restaurants.
The Bund: Stroll along the iconic 1.5-kilometer-long embankment of the Bund, situated on the western bank of the Huangpu River. Admire the well-preserved European-style buildings that make up this "architecture gallery." Once Shanghai's major trading center, the Bund now offers a vibrant mix of futuristic developments, chic restaurants, high-end shops, and trendy bars. Experience the magic of this renowned waterfront destination, especially at night.
Yuyuan Market: Located adjacent to Yuyuan Garden, explore the lively Yuyuan Market. Delight in a shopping spree for tea, jewelry, scarves, and souvenirs, and indulge in local snacks as you immerse yourself in the vibrant atmosphere of this market.
Shanghai Tower: Don't miss the Shanghai Tower, the world's second-tallest building, standing at an impressive height of 632 meters (2,073 feet) with 128 stories. This premier Shanghai attraction offers breathtaking views and is a testament to the city's architectural prowess.
DAY 3
Shanghai to Kunming| The Former French Concession
Explore Xintiandi, a vibrant urban attraction nestled amidst skyscrapers in the city center. This transformed area features restaurants, boutiques, and cafes, housed in traditional residential blocks. Experience the fusion of history, culture, and international flair.
Discover the Former French Concession, home to historic buildings like Sun Yat-sen and Zhou Enlai's former residences, Fuxing Park, Moller Villa, and Notre Dame Cathedral. Stroll along charming streets dotted with French colonial-style architecture, creating a romantic ambiance. In the evening, unwind at cafes, bars, and restaurants, enveloped in the aroma of coffee.
DAY 4
Kunming | The Stone Forest
Experience the extraordinary natural wonder of the Stone Forest, located 90 km southeast of Kunming. This magnificent karst landscape, shaped over millions of years, showcases breathtaking formations in various shapes. As you explore, immerse yourself in the vibrant culture of the Sani people, who call this region home. Their colorful embroidery and traditional dances blend harmoniously with the stunning natural scenery, leaving a lasting impression.
Visit the historic Yuantong Temple, Kunming's largest temple with a remarkable history spanning over 1,200 years. In 1956, this temple hosted a grand ceremony to greet and consecrate the Buddha's tooth. Recognized as one of China's key Buddhist temples by the State Council, Yuantong Temple is a cultural gem worth exploring.
DAY 5
Shangri La | The Pudacuo National Park
Discover the breathtaking Pudacuo National Park near Shangri-La, Yunnan Province. With its virgin forests and stunning lakes like Bita and Shudu, this 2,000 square kilometer park offers a preserved ecosystem with beautiful landscapes. Enjoy the emerald Bitahai Lake surrounded by mountains and the vast Shudu Lake filled with fir, spruce, and silver birch trees. Keep an eye out for wildlife like bears, golden cats, and deer.
Explore Songzanlin Lamasery, the largest Tibetan Buddhist lamasery in Yunnan Province. With its 33.3-hectare area, this lamasery showcases Tibetan culture and houses valuable Buddhist statues and cultural treasures, resembling the Potala Palace in Lhasa.
Experience Tibetan hospitality during a visit to a local Tibetan family. Gain insight into their daily life and traditions while enjoying Tibetan tea and snacks.
DAY 6
Shangri La to Lijiang | The Tiger Leaping Gorge
Immerse yourself in the awe-inspiring beauty of Tiger Leaping Gorge, one of the deepest and most remarkable gorges in China. Located in Hutiaoxia Town, approximately 105 kilometers away from Zhongdian/Shangri-La County, this natural wonder is a must-visit. Spring is the ideal time to experience its magnificence, as the melting snow from the mountains causes the river to surge, creating a breathtaking display of turbulence.
DAY 7
Lijiang to Chengdu | The Jade Dragon Mountain
Discover the ancient Baisha Village and its remarkable Baisha Murals. Painted over a thousand years ago, these murals showcase the fusion of Han, Tibetan, and Naxi cultures, depicting stories from Tibetan Buddhism, Confucianism, and Taoism. Take a leisurely walk through the village to immerse yourself in the local life and culture.
Experience the highest tourist cable car in China as it ascends Jade Dragon Mountain. The cable car takes you to Shanzidou (Shanzi Peak), the mountain's main summit, offering stunning views at an altitude of 4,506m. Escape the worldly chaos and find yourself in a tranquil paradise above the clouds. Don't miss visiting Ganhaizi, Baishuihe (White Water River), and Glacier Park from this cable car ride.
DAY 8
Chengdu | The Panda Breeding and Research Center
Explore the charming Jinli Old Street, featuring traditional architecture in western Sichuan. Get lost in its narrow alleys, pavilions, courtyards, and stone bridges. Indulge in a culinary adventure on the Snack Street, tasting unique local snacks like bean jelly in chili sauce, sweet potato noodles, and Sichuan-style wontons. For the adventurous, don't miss the chance to try rabbit head in chili sauce.
Escape the city bustle at Chengdu People's Park. This peaceful oasis offers bonsai gardens, tranquil lakes, rockeries, historical monuments, and traditional tea houses. Don't miss the vibrant chrysanthemum exhibition held in autumn, adding a burst of colors to the park.
Visit the Panda Breeding and Research Center, home to adorable giant pandas, red pandas, and other endangered species. Witness the successful breeding program, stroll through bamboo groves, and observe pandas at rest or play. Explore the panda museum to learn more about these incredible creatures.
DAY 9
Chengdu to Emeishan | Baoguo Monastery and Leshan Giant Buddha
Discover the historic Baoguo Monastery, which dates back to the 16th century and has undergone renovations in recent years. Admire the rockery on the left side of the gate, adorned with potted miniature trees and rare plants, adding to the monastery's natural beauty.
Visit the magnificent Leshan Giant Buddha, situated to the east of Leshan City in Sichuan Province. Located on Lingyun Mountain, where the Min River, Qingyi River, and Dadu River converge, this colossal stone-carved sitting Buddhist statue holds the distinction of being the largest of its kind in the world.
Experience a unique perspective of the Leshan Giant Buddha by taking a scenic cruise. By boarding the cruise boat, you can enjoy an overlook of this remarkable statue as you glide along the Min River. This vantage point provides a captivating view of the grandeur and scale of the Leshan Giant Buddha.
DAY 10
Emeishan | Emei Mountain
Discover the famous Emei Mountain, renowned for its significance in Buddhism. Embark on a journey through numerous temples and be captivated by the beautiful scenery. At the foot of Mt. Emei lies Baoguo Temple, offering a spiritual and scenic experience.
Situated at an elevation of 1,043 meters, the Monastery of Ten Thousand Years has a rich history dating back to the 4th century. Though it endured fires over the centuries, the present brick building was reconstructed during the Ming dynasty. Admire the impressive Brick Hall, featuring small stupas and housing a remarkable 8.5-meter statue of the Bodhisattva Puxian atop a white elephant. Cast in copper and bronze, this monumental statue (estimated to weigh 62 tons) has resided here since 980 AD.
Cable Car Leading to Monastery of Ten Thousand Years (20 minutes): Opt for the convenient cable car ride that takes you to the Wannian Monastery, the largest among the eight monasteries found on Mount Emei. This awe-inspiring monastery is dedicated to Bodhisattva Puxian, renowned for his teachings.
DAY 11
Chengdu to Xi'an | The Ancient City Wall
Discover the Ancient City Wall, one of the oldest and most well-preserved city defenses in the world. Dating back to the 13th century, it surrounds the city center and offers an impressive sight of walls, ramparts, gates, and watchtowers. Take a leisurely walk or, for an additional fee, rent a bike or an electric cart  to ride along the full 14km circuit. Enjoy stunning views of the city on either side as you traverse this magnificent structure.
DAY 12
Xi'an to Beijing | The Terracotta Warriors and Horses
Marvel at the incredible Terracotta Warriors and Horses, an army of over 7,000 unique figures discovered in 1974. Visit the protected pits and witness ongoing excavations. Don't miss the museum and film showcasing the history. Wear comfortable shoes for walking.
Explore the elegant Big Wild Goose Pagoda, built in the 7th century to house Buddhist artifacts. Admire the beautiful Da Ci'en Temple complex with its impressive statues and murals.
DAY 13
Beijing | The Forbidden City
Visit Tiananmen Square, the largest city square in central Beijing. Admire its cultural significance and surrounding landmarks, including the Heavenly Gate, museums, government buildings, and Chairman Mao's Mausoleum. This iconic symbol of China is rich in history and beauty.
Explore the breathtaking Forbidden City, the imperial palace of the Ming and Qing dynasties. Marvel at its grandeur, with vast squares, halls, gates, and intricate gardens. Discover the remarkable exhibitions, showcasing ancient treasures of China. Expect about a 2-kilometer walk, graded as moderate.
Immerse yourself in the spiritual atmosphere of the Temple of Heaven, a complex of Taoist buildings built during the Ming dynasty. Learn about the annual ceremonies held by emperors to pray for bountiful crops. Enjoy the vibrant park, where locals gather for activities like singing, tai chi, and exercising. The walk covers around 1-1½ kilometers, graded as easy.
Ascend Jinshan Park, formerly part of the Forbidden City, offering a picturesque view of the iconic palace. The hill in the park was formed from the earth excavated to create the palace moat. On a clear day, the climb is rewarded with spectacular vistas.
DAY 14
Beijing | Mutianyu Great Wall
Discover the picturesque Mutianyu section of the Great Wall, ranked top on TripAdvisor. Enjoy a child-friendly experience with beautifully-restored architecture. Take a round-trip cable car to save time and explore the "golden route" between the 14th and 23rd watchtowers. This section offers breathtaking scenery and takes approximately 2 hours to complete.
Folk Art Learning at Hutongs (Facial makeup, calligraphy, or paper cutting): Immerse yourself in Chinese culture by learning traditional folk art at a hutong family home. Choose from options like paper cutting, Chinese painting, or facial makeup for traditional opera.
DAY 15
Beijing | The Summer Palace
Venture to the Summer Palace, located 9 miles (15 kilometers) northwest of downtown Beijing. This vast and perfectly preserved royal park is renowned as China's largest. Immerse yourself in its natural beauty and cultural significance, earning it the title of 'The Museum of Royal Gardens.' Enjoy a leisurely 2-kilometer walk through the park, and don't miss the memorable boat ride experience.
Explore the modern and comprehensive Beijing Capital Museum, representing the pinnacle of cultural institutions in the city. Experience numerous exhibitions covering a wide range of subjects, including history, cultural relics, revolutionary history, and folk customs.
Discover the renowned Panjiayuan Antiques Market, famous for its collection of antiques and arts and crafts. This market is known for its affordability, attracting both domestic and international tourists. Spanning an impressive 4.85-hectare area, the market hosts over 3,000 stalls, making it the largest of its kind in China and Asia. Previously only open on weekends, the market now welcomes visitors every day of the week after undergoing refurbishment.
Tour Price
FromUS3,750 p/p
Based on a private tour for 2 people. Price varies depending on program, travel date, number of people and chosen hotel
Price includes:
Private air-conditioned business car with big windows and ample space
Activities, hotels, and meals listed in the itinerary
24/7 helpline for while you are traveling
Tour code: cht-cx-27
Your 1:1 travel consultant will reply within 1 working day.