Classic Zhangjiajie Tour
13-Day Private China Tour: Shanghai– Macau– Beijing–Zhangjiajie
Immerse yourself in the vibrant and cosmopolitan city of Shanghai, where modern architecture meets historical landmarks. Explore the charming streets of Macau, known for its Portuguese influence and luxurious casinos. Discover the awe-inspiring history and iconic attractions of Beijing, including the Great Wall and the Forbidden City. Delve into the natural wonders of Zhangjiajie, home to the towering sandstone pillars that inspired the movie Avatar.
The itinerary below is only one possibility. Tips to tailor-make your trip are offered as inspiration. Send us details of your preferences and our travel experts will customize this trip to suit your interests, tastes, and budget.
Tour 'Wow' Points
Enjoy a Peaceful Boat Ride Through Zhujiajiao Water Town

Find the Hidden Halls in the Forbidden City

Explore a Top-Ranked Section of the Great Wall

Marvel at the Famous Hallelujah Mountain in the Movie "Avatar"

Why Choose Us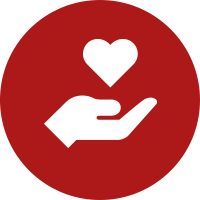 Your Wellbeing is Our Priority.
1-to-1 travel expert
Vaccinated guides
Private Rides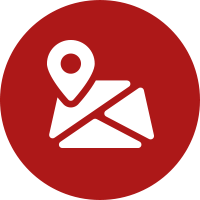 Your Trip is Perfectly Planned.
Less crowded
Exclusive Exciting Experiences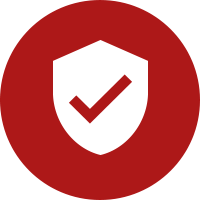 Your Booking is Risk-Free.
No cancellation fee (up to 22 days before departure)
Free changes
Finish Your Booking in as Quick as 1 Day
1. Tell us your dream travel idea
2. Work out your unique plan with 1 to 1 expert advice
China Highlights, Asia Highlights, and Global Highlights collaborate to provide families and couples with personalized and stress-free experiences in diverse destinations.


Olivia Tian, a sunshine tour guide!

In October, my friend Amy booked a tour with Chinahighlights, Olivia Tian was our guide in Beijing, she is such a sweet n happy person to be around, not only she gave us the best guide service, also very accommodating, alter the plan as per our interest, took us to very local shopping n food district. Above all, she takes awesome pics, very patient!! Thank you so much for such pleasant 5 days in BJ, look forward to see you when we are back in China, Olivia!!

more

Dec 2023, Venture216019

One whole of a good experience !

Kevin was always making flexible arrangements for us making sure we meet our needs. Kevin also walked us to our desired restaurant daily making sure all are well before he left. Kudos to the whole team. Highly recommend ?

more

Dec 2023, Cornelius C

China is Amazing Wonders that do not stop coming at you.Great country

Great job,Loved every minute of it,Ethan did an amazing job,True Ambassador of China,Just like the Chinese people,Friendly, dignified and hardworking,Very happy.China Highlights exceeded expectations and then some,I will never even think of travelling with another company.

more

Dec 2023, Philip Sardar /Maps10321171537

Wonderful trip to Beijing and Xian

Had a great trip to bejing n xian. Our guide lily liu is so well versed in english and we have no worry here at all. We managed to dine in great halal restaurants though out our trip. Highly reccomended to all muslims travellers.

more

Dec 2023, Efen Reyes

Great experience, highly recommended!

Additionally, she helped me with all my personal needs like getting a SIM card, finding an ATM, shopping, dining, checking in at the train station, hotel, suggested a couple additional very entertaining art events. Was also punctual and spoke good English.

more

Nov 2023, Wayne S.

Excellent tour with Tom from China Highlights

We used China Highlights for the 3 days of our Beijing trip. Tom was a fantastic guide. Very knowledgable with excellent English. He was able to accommodate changes to our tour at short notice, allowing us to make the most of our limited time. Couldn't recommend highly enough

more

Nov 2023, Ross

Magical Adventure

Wow this tour was honestly the best tourI have ever taken! Our guide Simon Yao was simply superb! His English was excellent and he was very easy to talk to. He was personable and friendly but not overpowering or overbearing. Very knowledgeable about history. Thankfully the weather was good so we were not super hot !Finally at the wall we were amazed by it's beauty and grandeur. It really is something and pictures don't do it justice.

more

Nov 2023, Annika M

Excellent two day visit to Great Wall

Our guide 'Mark' was incredible. So friendly, knowledgable and funny. The itinerary was perfect, we got to see two different parts of the Great Wall (one of which at night which was magical) and our hotel stay in Gubei was wonderful. Highly recommend to anybody visiting Beijing

more

Nov 2023, James_Wolstenholme

Great Experience from start to finish!

Jack was my guide and his local knowledge and English skills were fantastic. He was punctual, friendly and willing to flex as we went about our tour. Couldn't recommend China Highlights more!

more

Nov 2023, Scott Smith

Family tour

Helen in Beijing - thanks for paying great attention to details, for your small surprises for the children every day, for selecting amazing restaurants, and leading wonderful walking tours. Your cheerfulness added to our enjoyment.

more

Nov 2023, Kamila

Great day out with Mark, thanks China Highlights!

We did a 1 day private tour with China Highlights to see Tiananmen Square, Forbidden City, and the Mutianyu section of the Great Wall. Communication was great throughout - from trip planning/booking with Roger and from our guide Mark who contacted us the day before to confirm meet up time/location. Avoided a lot of the queues and definitely learned quite a bit of history from our guide Mark…thanks again! No language barriers/issues…highly recommended.

more

Nov 2023, ykeezy

China Three (3) Cities Tours

To the tour guides, Ethan, Jason and Tony, you guys have made my visit an awesome and memorable experience. All the tour guides spoke english and communicated very effectively. They are knowledgeable about all the sites visited including, Great Wall of China, The Forbidden City, Panda Breeding and Research Center, Leshan Giant Buddha, Hallelujah Mountains, Zhangjiajie Grand Canyon and Glass Bridge, and Tianmen Mountain. The tour guides ensured I got the most out of my time I stayed in the various cities Beijing, Chengdu and Zhangjiajie.

more

Nov 2023, Kadar

13 days in China

We booked a 13 day's tour of China with China Highlights. Our travel advisor, Ms Leah Zhou organised an itinerary that suited what we wanted. She was really helpful and patient will all our needs. Leah helped us organised our 30th Wedding Anniversary Dinner and my 60th Birthday celebration?? in Beijing. For this to be possible, she had to liaise with our guide in Beijing. The flowers and cake were a real surprise. My husband and I, were really touched at the good service provided by China Highlights and Ms Leah Zhou. Thank you China Highlights and Ms Leah Zhou for your constant care of your customers. I will certainly recommend China Highlights to my friends.

more

Nov 2023, Eda Adams

Perfect Beijing experience

Covering all major sights our exploration of Beijing and surroundings was flawless guided by Lily, along with her knowledgeable and balanced information on Chinas culture and history. In particular, Lily was able to adjust the tour according to personal preferences, e.g. focus on photography, as well as suggesting additional activities like an impressive authentic artistic show. I highly recommend China Highlights as China tour operator and Lily Liu as excellent guide regarding the Beijing area.

more

Nov 2023, Perfect Beijing experience

Our first trip to Beijing

Our tour guide was Lucy Yubo. She was awesome. Very friendly, informative and passionate about her job. We really enjoyed her company and guidance.

more

Nov 2023, Sreelatha Reddy

Anne and Bob's tour of Beijing

We did the China Highlights tour of Beijing with our excellent guide Mark and his driver. We thoroughly enjoyed seeing the Beijing highlights including the Lama Temple, the Tiananmen Square, the Forbidden City and the Lama Temple. The Summer Palace with the boat ride and the Garden of Virtue and Harmony were memorable also and the Mutianyu Great Wall was a highlight. We were impressed with Mark as a guide. He knew his history and he was kind and thoughtful. He took us to some excellent restaurants and we were introduced to some beautiful food. We enjoyed his company and will always remember him.

more

Nov 2023, BendigoBob

Excellent end to end service

Helen is a positive, full of knowledge, experienced guide.She provided us an implacable service abd experience for 3 days .Highly recommended

more

Nov 2023, Sariel Engel

Amazing Beijing Tour with Risa!

Risa gave us a wonderful tour of the city! She thoroughly explained the cultuaral importance of each exhibit while also educating us on the Chinese culture. Appreciated having this wonderful Beijing trip with Risa:)

more

Nov 2023, Angelica M.

Amazing Beijing Tour With Risa!

We were very kindly received in Beijing by our tour guide Risa. She gave us a very thorough tour of the city and showed us wonderful places, while also explaining the important history/culture of China! Very beautiful city filled with many things to do and full of culture! This was very well planned and made it very easy for us to visit the city and foreigners:) Thank you Risa!

more

Nov 2023, Angelica M

Do Beijing like a local

They organised my trip very quickly and efficiently. On the day, Anna was very friendly to me, my mum and my baby. Very accommodating to our needs. The car was immaculately clean and very comfortable. We visited everything we initially wanted and more. Also, Anna took us to the best meal we had in China. It makes a difference to have a local choosing the dishes!

more

Nov 2023, Natali A
Itinerary Quick Look
Here is a suggested itinerary. We are happy to customize a tour according to your interests.
Your private guide will be ready to meet and greet you at the arrival hall in Shanghai. A comfortable private car with an experienced driver will transfer you directly to your hotel. Your guide will help you to check-in.
DAY 2
Shanghai| The Bund and Zhujiajiao Water Town
Experience the allure of The Bund, a historic embankment along the Huangpu River. Marvel at the well-preserved European-style buildings that line its promenade, offering a glimpse into Shanghai's trading past. Immerse yourself in the vibrant atmosphere that now defines The Bund, with its modern developments, chic restaurants, upscale shops, and lively bars. Be sure to visit in the afternoon or evening to witness the enchanting lights that illuminate the area.
Visit the impressive Shanghai World Financial Center, a soaring skyscraper that serves as a symbol of Shanghai's prosperity. Take in awe-inspiring views from its observation deck, the highest in the world, and explore the diverse offerings within the building, including hotels, apartments, restaurants, shopping malls, and offices.
Indulge in a Zhujiajiao Boat Ride, where you can peacefully glide along the water and admire the town's scenic highlights. Discover historical attractions such as the ancient pharmacy, Post Office, art galleries, temples, museums, and gardens during the 20-minute ride. Allow the intimate setting of the boat to provide a personal experience of this charming water town.
DAY 3
Shanghai| Yuyuan Garden and Shikumen
Explore the enchanting Yuyuan Garden, a meticulously designed private garden showcasing classic Chinese architecture. Immerse yourself in the peaceful ambiance as you admire the rockeries, pavilions, ponds, and corridors. Don't miss the bustling marketplace surrounding the garden, offering a blend of culinary delights, handicrafts, and souvenirs.
Visit the revered Jade Buddha Temple, home to invaluable Buddha statues carved from precious white jade. Experience the vibrant atmosphere as worshippers and visitors gather, immersing yourself in the spiritual energy the temple offers.
Take a leisurely stroll through Shanghai's Old Street, where well-preserved traditional houses and narrow lanes transport you to the bygone era of the city. Engage with local life and explore the various shops and stalls, filled with antiques, crafts, and souvenirs, allowing you to discover unique treasures.
Experience the distinctive Shikumen style of housing and witness its evolution from residential neighborhoods to modern gathering places filled with bars, tea houses, and entertainment centers. Don't miss the opportunity to glimpse into the past at Wu Li Xiang, an exhibition that showcases the furnishings and essence of traditional Shanghainese homes.
DAY 4
Shanghai to Macau | The Maglev Train
Experience the world's only commercial Maglev (magnetic levitation) rail system, offering a thrilling ride reaching speeds of up to 430 km/hr on the 7-minute journey between Pudong International Airport and Longyang Station. While the Maglev train provides a speedy transfer, it is important to note that it does not take you directly to the main attractions in Shanghai. It is recommended to schedule the Maglev train ride for a different day, separate from your arrival, to avoid the inconvenience of carrying your bags onto the train or waiting for transportation at the other end.
DAY 5
Macau | The Historic Centre of Macau
Start your day with a visit to the Historic Centre of Macau, a UNESCO World Heritage site. Explore the narrow streets, beautiful squares, and colonial-era buildings influenced by Portuguese architecture. Highlights include the Ruins of St. Paul's, Senado Square, and St. Dominic's Church.
Visit the A-Ma Temple, dedicated to the sea goddess Mazu. This is one of the oldest and most famous temples in Macau, offering cultural insights and serene surroundings.
DAY 6
Macau to Beijing | The Cotai Strip
Head to the Cotai Strip, a vibrant area that hosts many of Macau's famous resorts and casinos. Explore the Venetian Macao, an upscale resort modeled after Venice, where you can take a gondola ride through the Grand Canal.
DAY 7
Beijing| The Mutianyu Section of the Great Wall
Experience the picturesque Mutianyu section of the Great Wall, ranked top on TripAdvisor. Enjoy a round-trip cable car ride to save time and explore the beautifully-restored architecture. Hike the "golden route" between the 14th and 23rd watchtowers for approximately 2 hours before descending.
Summer Palace with the Garden of Virtue and Harmony: Visit the renowned Summer Palace, China's largest and best-preserved imperial garden. Explore the Garden of Virtue and Harmony, once a theater for the Empress Dowager, where Beijing Opera performances took place.
DAY 8
Beijing| The Forbidden City
Explore Tiananmen Square, the largest city square in central Beijing. Admire the iconic Tiananmen Gate, which separates the square from the Forbidden City. This historic square holds great cultural significance, having witnessed key events in Chinese history. Imposing buildings surround the square, including the entrance to the Forbidden City, museums, government buildings, and Chairman Mao's Mausoleum.
Step into the heart of Beijing to discover the majestic Forbidden City. This ancient imperial complex was the residence of 24 emperors during the Ming and Qing dynasties. Explore its vast courtyards, intricate halls, and beautiful gardens. The Forbidden City is the largest and best-preserved ancient imperial architectural complex in the world. Allow for a moderate 2-hour walk (covering approximately 2 kilometers) to fully immerse yourself in its treasures. The exhibitions, both permanent and temporary, showcase the rich heritage of ancient China.
Embark on a captivating Hutong tour, experiencing the historic alleyways and traditional courtyard houses of Beijing. Traverse the narrow alleys aboard a rickshaw, visit a local family, and cross the picturesque Silver Ingot Bridge. Gain insights into the unique characteristics of different courtyards. Explore Prince Gong's Mansion, an exquisite example of traditional Chinese architecture. Finally, take a stroll along Pipe Street (Yandaixiejie), soaking in the charm of this cultural neighborhood.
DAY 9
Beijing to Zhangjiajie | The Ming Tombs
Take a stroll along the Sacred Way, a picturesque tree-lined path leading to the Ming Tombs. Admire the impressive collection of 12 sets of animal and human statues, including the striking Great Red Gate. Don't miss the marble memorial archway and the stele on the back of a tortoise.
Explore the Changling Tomb, the final resting place of Emperor Yongle and his empress from the Ming Dynasty. Built in 1413, this well-preserved mausoleum covers an expansive area of 100,000 square meters. Marvel at the magnificent architecture, vibrant color paintings on the ceiling, and the golden brick-paved earth. While the underground palace is not accessible, you will still have the opportunity to appreciate the grandeur and learn about Chinese Fengshui theory. This lesser-known tomb provides a fascinating glimpse into Ming emperors' legacies.
Visit the Temple of Heaven, a complex of Taoist buildings dating back to 1420 during the Ming dynasty. This site holds great cultural significance as emperors of the Ming and Qing dynasties would come here annually to pray for bountiful harvests. Experience the vibrant atmosphere of the park surrounding the temple, with locals gathering in the mornings to sing, exercise, and practice tai chi. Covering an expansive 273 hectares in southern Central Beijing, take a leisurely walk for about 1-1½ hours (1½ kilometers). The walk is easy and offers a delightful exploration of this historical site.
DAY 10
Zhangjiajie | The National Forest Park
In Zhangjiajie, you will visit the National Forest Park, which is a UNESCO World Heritage Site. Marvel at the unique pillar-like formations shaped by erosion over time. Explore the park's vast forest-covered area, including Yuanjiajie, Yangjiajie, Jinbian Stream, and Wulongzhai. Immerse yourself in the local culture by visiting nearby villages inhabited by Tujia, Bai, Miao, and Hui people.
Please note that accommodations and meals in mountain areas like Zhangjiajie and Huangshan are simple. Adjust your expectations accordingly for the best experience. Get ready to be captivated by the breathtaking landscapes of Zhangjiajie National Forest Park.
DAY 11
Zhangjiajie| The Grand Canyon with Glass Bridge
Today, our guide will lead you to visit Zhangjiajie Grand Canyon, which is a stunning natural attraction that has recently been developed into a wonderland for visitors. It offers a combination of majestic mountains, flowing streams, intriguing caves, towering cliffs, and lush forests. One of the highlights of this scenic area is the world's longest and highest glass bridge. Imagine the thrill of walking on this bridge, suspended 300 meters above the ground! It's definitely an experience you wouldn't want to miss during your tour.
If walking on the glass bridge isn't your cup of tea, don't worry. We have an alternative route that allows you to still enjoy the attraction without stepping on the glass bridge. However, if you decide to take on the adventure, please note that for safety reasons, carrying a camera on the bridge is not allowed. You can, however, bring your cellphone or GoPro to capture those unforgettable moments.
DAY 12
Zhangjiajie | Tianmen Mountain
Visit the Tianmen Mountain, the awe-inspiring heart of Zhangjiajie! As the highest peak in the area, this majestic mountain offers unrivaled views of ancient trees, stunning karst formations, and scenic roads carved into cliff sides. Hop on the world's longest cable car ride, a thrilling 30-minute journey from the city center, and ascend to the mountain's summit.
At 1430 meters above ground, you'll find the renowned Tianmen Mountain Glass Walkway, a remarkable observation platform that extends from a sheer cliff. This narrow 1.6-meter-wide, 60-meter-long glass walkway offers brave souls not only breathtaking views of the mountains below but also the exhilaration of treading nervously above such heights. Some have even likened this experience to the famous 'skywalk' at the Grand Canyon in Arizona, USA.
Don't miss the chance to explore this remarkable natural wonder in China. Savor the beauty and thrill of Tianmen Mountain, an experience that will leave you with unforgettable memories.
DAY 13
Zhangjiajie to Beijing Departure
Tour Price
FromUS3,250 p/p
Based on a private tour for 2 people. Price varies depending on program, travel date, number of people and chosen hotel
Price includes:
Private air-conditioned business car with big windows and ample space
Activities, hotels, and meals listed in the itinerary
24/7 helpline for while you are traveling
Tour code: cht-cx-44
Your 1:1 travel consultant will reply within 1 working day.