Classic Chinese Culture and Natural Wonder Tour
22-Day Private China Tour: Shanghai– Suzhou– Huangshan–Guilin–Chengdu–Xi'an–Beijing
Immerse yourself in the rich culture and history of these iconic cities. Discover the breathtaking landscapes of Huangshan and Guilin, stroll through ancient streets in Suzhou, and witness the terracotta army in Xi'an. Indulge in culinary delights in Chengdu, and experience the blend of tradition and modernity in Shanghai. Our expertly curated itinerary ensures you make the most of your journey. Don't miss this incredible opportunity to see the best of China in just 22 days.
The itinerary below is only one possibility. Tips to tailor-make your trip are offered as inspiration. Send us details of your preferences and our travel experts will customize this trip to suit your interests, tastes, and budget.
Tour 'Wow' Points
Find the Hidden Halls in the Forbidden City

Visit the Beautiful Traditional Gardens of Suzhou

Explore the Famous Yellow Mountain in Huangshan

Explore the Awe-inspiring Longji Rice Terraces

Why Choose Us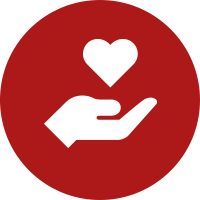 Your Wellbeing is Our Priority.
1-to-1 travel expert
Vaccinated guides
Private Rides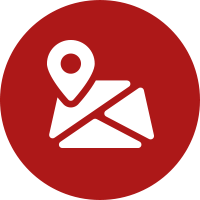 Your Trip is Perfectly Planned.
Less crowded
Exclusive Exciting Experiences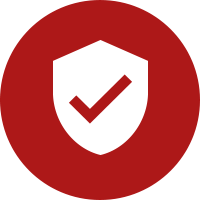 Your Booking is Risk-Free.
No cancellation fee (up to 22 days before departure)
Free changes
Finish Your Booking in as Quick as 1 Day
1. Tell us your dream travel idea
2. Work out your unique plan with 1 to 1 expert advice
China Highlights, Asia Highlights, and Global Highlights collaborate to provide families and couples with personalized and stress-free experiences in diverse destinations.


Olivia Tian, a sunshine tour guide!

In October, my friend Amy booked a tour with Chinahighlights, Olivia Tian was our guide in Beijing, she is such a sweet n happy person to be around, not only she gave us the best guide service, also very accommodating, alter the plan as per our interest, took us to very local shopping n food district. Above all, she takes awesome pics, very patient!! Thank you so much for such pleasant 5 days in BJ, look forward to see you when we are back in China, Olivia!!

more

Dec 2023, Venture216019

One whole of a good experience !

Kevin was always making flexible arrangements for us making sure we meet our needs. Kevin also walked us to our desired restaurant daily making sure all are well before he left. Kudos to the whole team. Highly recommend ?

more

Dec 2023, Cornelius C

China is Amazing Wonders that do not stop coming at you.Great country

Great job,Loved every minute of it,Ethan did an amazing job,True Ambassador of China,Just like the Chinese people,Friendly, dignified and hardworking,Very happy.China Highlights exceeded expectations and then some,I will never even think of travelling with another company.

more

Dec 2023, Philip Sardar /Maps10321171537

Wonderful trip to Beijing and Xian

Had a great trip to bejing n xian. Our guide lily liu is so well versed in english and we have no worry here at all. We managed to dine in great halal restaurants though out our trip. Highly reccomended to all muslims travellers.

more

Dec 2023, Efen Reyes

Great experience, highly recommended!

Additionally, she helped me with all my personal needs like getting a SIM card, finding an ATM, shopping, dining, checking in at the train station, hotel, suggested a couple additional very entertaining art events. Was also punctual and spoke good English.

more

Nov 2023, Wayne S.

Excellent tour with Tom from China Highlights

We used China Highlights for the 3 days of our Beijing trip. Tom was a fantastic guide. Very knowledgable with excellent English. He was able to accommodate changes to our tour at short notice, allowing us to make the most of our limited time. Couldn't recommend highly enough

more

Nov 2023, Ross

Magical Adventure

Wow this tour was honestly the best tourI have ever taken! Our guide Simon Yao was simply superb! His English was excellent and he was very easy to talk to. He was personable and friendly but not overpowering or overbearing. Very knowledgeable about history. Thankfully the weather was good so we were not super hot !Finally at the wall we were amazed by it's beauty and grandeur. It really is something and pictures don't do it justice.

more

Nov 2023, Annika M

Excellent two day visit to Great Wall

Our guide 'Mark' was incredible. So friendly, knowledgable and funny. The itinerary was perfect, we got to see two different parts of the Great Wall (one of which at night which was magical) and our hotel stay in Gubei was wonderful. Highly recommend to anybody visiting Beijing

more

Nov 2023, James_Wolstenholme

Great Experience from start to finish!

Jack was my guide and his local knowledge and English skills were fantastic. He was punctual, friendly and willing to flex as we went about our tour. Couldn't recommend China Highlights more!

more

Nov 2023, Scott Smith

Family tour

Helen in Beijing - thanks for paying great attention to details, for your small surprises for the children every day, for selecting amazing restaurants, and leading wonderful walking tours. Your cheerfulness added to our enjoyment.

more

Nov 2023, Kamila

Great day out with Mark, thanks China Highlights!

We did a 1 day private tour with China Highlights to see Tiananmen Square, Forbidden City, and the Mutianyu section of the Great Wall. Communication was great throughout - from trip planning/booking with Roger and from our guide Mark who contacted us the day before to confirm meet up time/location. Avoided a lot of the queues and definitely learned quite a bit of history from our guide Mark…thanks again! No language barriers/issues…highly recommended.

more

Nov 2023, ykeezy

China Three (3) Cities Tours

To the tour guides, Ethan, Jason and Tony, you guys have made my visit an awesome and memorable experience. All the tour guides spoke english and communicated very effectively. They are knowledgeable about all the sites visited including, Great Wall of China, The Forbidden City, Panda Breeding and Research Center, Leshan Giant Buddha, Hallelujah Mountains, Zhangjiajie Grand Canyon and Glass Bridge, and Tianmen Mountain. The tour guides ensured I got the most out of my time I stayed in the various cities Beijing, Chengdu and Zhangjiajie.

more

Nov 2023, Kadar

13 days in China

We booked a 13 day's tour of China with China Highlights. Our travel advisor, Ms Leah Zhou organised an itinerary that suited what we wanted. She was really helpful and patient will all our needs. Leah helped us organised our 30th Wedding Anniversary Dinner and my 60th Birthday celebration?? in Beijing. For this to be possible, she had to liaise with our guide in Beijing. The flowers and cake were a real surprise. My husband and I, were really touched at the good service provided by China Highlights and Ms Leah Zhou. Thank you China Highlights and Ms Leah Zhou for your constant care of your customers. I will certainly recommend China Highlights to my friends.

more

Nov 2023, Eda Adams

Perfect Beijing experience

Covering all major sights our exploration of Beijing and surroundings was flawless guided by Lily, along with her knowledgeable and balanced information on Chinas culture and history. In particular, Lily was able to adjust the tour according to personal preferences, e.g. focus on photography, as well as suggesting additional activities like an impressive authentic artistic show. I highly recommend China Highlights as China tour operator and Lily Liu as excellent guide regarding the Beijing area.

more

Nov 2023, Perfect Beijing experience

Our first trip to Beijing

Our tour guide was Lucy Yubo. She was awesome. Very friendly, informative and passionate about her job. We really enjoyed her company and guidance.

more

Nov 2023, Sreelatha Reddy

Anne and Bob's tour of Beijing

We did the China Highlights tour of Beijing with our excellent guide Mark and his driver. We thoroughly enjoyed seeing the Beijing highlights including the Lama Temple, the Tiananmen Square, the Forbidden City and the Lama Temple. The Summer Palace with the boat ride and the Garden of Virtue and Harmony were memorable also and the Mutianyu Great Wall was a highlight. We were impressed with Mark as a guide. He knew his history and he was kind and thoughtful. He took us to some excellent restaurants and we were introduced to some beautiful food. We enjoyed his company and will always remember him.

more

Nov 2023, BendigoBob

Excellent end to end service

Helen is a positive, full of knowledge, experienced guide.She provided us an implacable service abd experience for 3 days .Highly recommended

more

Nov 2023, Sariel Engel

Amazing Beijing Tour with Risa!

Risa gave us a wonderful tour of the city! She thoroughly explained the cultuaral importance of each exhibit while also educating us on the Chinese culture. Appreciated having this wonderful Beijing trip with Risa:)

more

Nov 2023, Angelica M.

Amazing Beijing Tour With Risa!

We were very kindly received in Beijing by our tour guide Risa. She gave us a very thorough tour of the city and showed us wonderful places, while also explaining the important history/culture of China! Very beautiful city filled with many things to do and full of culture! This was very well planned and made it very easy for us to visit the city and foreigners:) Thank you Risa!

more

Nov 2023, Angelica M

Do Beijing like a local

They organised my trip very quickly and efficiently. On the day, Anna was very friendly to me, my mum and my baby. Very accommodating to our needs. The car was immaculately clean and very comfortable. We visited everything we initially wanted and more. Also, Anna took us to the best meal we had in China. It makes a difference to have a local choosing the dishes!

more

Nov 2023, Natali A
Itinerary Quick Look
Here is a suggested itinerary. We are happy to customize a tour according to your interests.
Your private guide will be ready to meet and greet you at the arrival hall in Shanghai. A comfortable private car with an experienced driver will transfer you directly to your hotel. Your guide will help you to check-in.
DAY 2
Shanghai | The Bund and Yuyuan Garden
Yuyuan Garden: Step into old Shanghai's heart at Yuyuan Garden. This serene retreat dates back to the Ming Dynasty (1559) and spans 2 hectares. With its classic Chinese architecture, beautiful rockeries, tranquil ponds, and winding corridors, it's a window to the past. The bustling market surrounding the garden offers local treats, handicrafts, and souvenirs.
The Bund: Stroll the iconic 1.5-kilometer-long Bund, a historic waterfront promenade along the Huangpu River's western bank. Admire 52 well-preserved European-style buildings from Shanghai's trading heyday. By day, it's a modern hub with boutiques and restaurants; by night, it transforms into a captivating spectacle.
Shanghai Tower: Ascend the world's second-tallest building, the Shanghai Tower, soaring 632 meters with 128 floors. Visit the world's highest observation deck (561 meters), a second-highest hotel, and experience record-breaking elevators.
Former French Concession Precinct: Explore the Former French Concession's historic streets, including Huaihai Road and Taikang Road. Discover century-old buildings like Sun Yat-sen's former residence, Fuxing Park, Moller Villa, and the enchanting Lilac Garden. At night, the area comes alive with cafes, bars, and restaurants.
DAY 3
Shanghai to Suzhou| Tongli Water Town
Discover Tongli: With over a thousand years of history, Tongli boasts a wealth of cultural treasures. Explore enchanting gardens dating back to the Ming and Qing dynasties, visit temples, courtyards, and the former residences of eminent figures. The town is gracefully divided into seven islands by fifteen meandering rivers, connected by an intricate network of forty-nine historic bridges. It's a serene step back in time.
Tongli Cruise: Embark on a charming boat ride through the ancient waterways of Tongli. Meander along picturesque water lanes and pass beneath quaint stone bridges, all while catching glimpses of the local way of life along the canals.
DAY 4
Suzhou to Huangshan| The Garden of the Master of Nets
Discover Panmen Gate: Step back in time as you visit Panmen Gate, a beautifully preserved ancient city gate that once safeguarded Suzhou from invaders. This remarkable site boasts both land and water entrances, a unique feature of ancient Chinese city defenses. Wander through the city wall, explore historic towers, and admire the gates that have stood the test of time. From the top, savor panoramic views of Suzhou's rooftops and distant pagodas, a testament to the city's commitment to preserving its heritage.
Explore the Master of Nets: Delight in the intimacy of the Garden of the Master of Nets, Suzhou's smallest garden, nestled within a compact 5,000-square-meter space. This petite paradise encapsulates the essence of a classic Chinese garden, offering a serene retreat where every corner tells a story of timeless beauty.
DAY 5
Yangtze River | The Yellow Mountains
Yellow Mountains: Venture into the captivating Yellow Mountains, spanning 1,200 square kilometers in Anhui Province. Revered as "China's loveliest mountains," this natural wonder boasts granite peaks, unique rock formations, ancient trees, hot springs, waterfalls, and over 1,500 plant species. Your private tour begins with pick-up at your hotel, railway station, or airport, but note that certain attractions close from December to March due to snow. No worries, your guide will adjust the itinerary accordingly.
Yungu Cable Car and West Sea Grand Canyon: Arriving at the southern gate, a shuttle bus takes you to the Yungu Cable Car (20 mins). Your seasoned guide customizes the route: For Adventurous Hikers: Descend from the cable car (30 mins) to the hotel, enjoying Umbrella Pine and Black Tiger Pine views. After lunch, explore West Sea Grand Canyon for over three hours. Optionally, visit Flying-over Rock and Bright Top (40 mins back to hotel).
For Leisure Seekers: After disembarking the cable car (30 mins), stroll to the hotel, admiring pines along the way. Explore West Sea Grand Canyon for two hours (1st ring) or 2.5 hours (2nd ring). Stay overnight for a memorable sunset at Cloud-dispelling Pavilion (30 mins to hotel).
West Grand Canyon Monorail (One-Way): Opt for a swift monorail ride (less than 5 mins) between the canyon's base and the main peak area, ensuring you make the most of your Yellow Mountains adventure.
DAY 6
Huangshan | The Hongcun Village
Sunrise Marvel: Start your day capturing an unforgettable sunrise at Refreshing Terrace, highly recommended by past Yellow Mountains visitors. After breakfast, embark on an exploration.
North Sea Discovery: Wander to Lion Peak, admiring the Dawn Pavilion, Stone Monkey Watching the Sea, and unique pine trees. Climb Beginning-to-Believe Peak for even more stunning views. End your Yellow Mountains journey with a Yungu Cable Car ride.
Huangshan Hot Spring: Unwind at Huangshan Hot Spring, nestled at the mountain's base. Enjoy scented pools, including rose, lavender, and more. Don't miss the fish pool for a skin-refreshing experience. We provide essentials; bring your swimsuit.
Hongcun Village: Visit Hongcun Village, an 800-year-old treasure enveloped by the misty Yellow Mountains. It served as a backdrop for "Crouching Tiger, Hidden Dragon." The village, designed like a buffalo, boasts UNESCO recognition for its traditional streets, dwellings, and scenic beauty. Explore its halls, homes, and old school, beloved by artists and students.
DAY 7
Huangshan to Hangzhou | The Shexian Tangyue Memorial Arches
Shexian Tangyue Memorial Arches: Discover Ming and Qing dynasty memorial arches in Shexian, known as the "Town of Arches." These elegant structures provide insights into China's feudal society. Adjacent to the arches, explore the Bao Family Garden, once owned by prosperous businessman Bao. This Bonsai garden showcases the artistry of different Bonsai schools.
Chengkan Village: Visit Chengkan, an ancient village with over 1800 years of history near Huangshan City. Experience its preserved Ming Dynasty layout and unique water network inspired by the Book of Changes. Explore the grand Baolun Hall, a Ming-era masterpiece and Huangshan city's foremost ancestral temple.
DAY 8
Hangzhou | The West Lake
West Lake Stroll: Immerse yourself in Hangzhou's serenity with a lakeside walk led by a local guide. Discover the legend of Dongpo pork, a local culinary treasure, and row on West Lake to experience its charm. Conclude with G20 First Ladies Afternoon Tea at Sofitel Hotel's lake-view sky garden.
Lingyin Temple: Explore Lingyin Temple, a significant Buddhist site boasting pagodas, grottoes, and a storied history dating back to 328 AD. Visit Feilai Feng, the "Flying Peak," engraved with Buddha images said to have miraculously arrived from India overnight. Discover other temple highlights, including the Hall of the Heavenly Kings, Grand Hall of the Great Sage, and Hall of the Medicine Buddha.
Qinghefang Pedestrian Street: Step into Hangzhou's past on Qinghefang Pedestrian Street. This 460-meter-long stone street features preserved two-story buildings adorned with traditional red lanterns. Explore traditional Chinese Medicine Pharmacies, tea houses, and museums showcasing centuries-old practices and local culture. Enjoy a delightful historic stroll.
DAY 9
Hangzhou to Guilin | Meijiawu Tea Village
Tea Village Immersion: Embark on a tea-filled adventure at Meijiawu Tea Village, the birthplace of West Lake Dragon Well tea, renowned as China's finest. A local tea farmer, clad in traditional attire, will guide you through the tea-making process. Pick tea leaves, master the art of stir-frying to preserve their vibrant green hue, and brew your perfect cup of tea. Later, savor tea-infused cuisine at a local restaurant nestled in the tea plantation.
Discover Alibaba and Modern China: Delve into Hangzhou's cutting-edge technologies and lifestyle. Explore the innovations brought by Alibaba, led by Jack Ma, China's wealthiest man. Witness "new retail" in action as we visit a cashless supermarket. Learn how global products reach customers within 30 minutes and experience mobile payment for snacks. Experience firsthand the remarkable transformations of modern Hangzhou.
DAY 10
Guilin to Longsheng | Longji Rice Terraces
Longji Rice Terraces Adventure: Embark on an awe-inspiring journey to the 'Dragon's Backbone' - the Longji Rice Terraces. These stunning terraces, resembling a dragon's ribs, are a testament to Guilin's beauty. After a 2½-hour drive, we reach Ping'an Zhuang Village, nestled between 300 to 1,100 meters above sea level. Please note that moderate walking and good fitness are required. Alternatively, sedan chairs are available for those who prefer a comfortable ride. A direct car transfer can be arranged in advance.
Local Culinary Delights: Immerse yourself in local cuisine by mastering the art of making Bamboo Stuffed Rice, a Longji specialty known for its fresh bamboo flavor. Join a local family, discover their traditional wooden house, and engage in a delightful culinary experience.
DAY 11
Guilin to Yangshuo| The Li River Cruise
Li River Cruise to Yangshuo (4-Star Boat): Embark on a remarkable 4-hour cruise along the picturesque Li River from Guilin to Yangshuo. This unforgettable journey offers breathtaking views around every bend, from stunning limestone peaks to bamboo groves and tranquil rice paddies. Keep an eye out for water buffaloes, local farmers, and skilled fishermen with their cormorants. Our selected 4-star boat ensures a comfortable experience with buffet or semi-buffet lunch options.
Create Your Landscape on a Paper Fan in Fuli: Explore Fuli Ancient Town, often referred to as 'Chinese Painted Fan Town.' Discover the art of exquisite painted fans, crafted from local rice paper and bamboo found along the Li River's banks. From small hand fans for everyday use to large wall decorations, immerse yourself in the artistry of this charming town. Paint your own landscape on a traditional paper fan, a unique souvenir to cherish.
DAY 12
Yangshuo | Yangshuo's Countryside
Explore Yangshuo's Picturesque Countryside: Immerse yourself in the captivating beauty of Yangshuo's countryside, where towering karst peaks, emerald rice fields, and clear streams create a breathtaking landscape. During this 1.5-hour excursion covering 10-12 kilometers, you'll have the option to cycle, ride an electromobile, or travel by private car, all at no extra cost. Along the way, your knowledgeable guide will lead you through a local village, offering insights into rural life.
Yangshuo Chinese Cookery Class: Begin your culinary adventure with a visit to the local market, where you'll handpick fresh ingredients for your dishes. Back at the rooftop patio-classroom, you'll learn to prepare four dishes of your choice, followed by a delicious lunch that includes your creations. The class covers essential cooking techniques in three steps: chopping, frying, and seasoning. Taste your culinary masterpieces and receive the recipes to recreate these flavorful dishes at home. (Duration: 3 hours)
DAY 13
Guilin to Chengdu | The Yulong River
Experience the enchanting Yulong River on a bamboo raft adventure in Yangshuo. Drift along this picturesque river, surrounded by stunning karst peaks, lush rice fields, and tranquil bamboo groves. The gentle current ensures a relaxing journey suitable for all skill levels.
Choose from 40-minute, 1.5-hour, or 2-hour rafting options based on your preferences and hotel location. Please note age restrictions: children under 7 years old or below 1.1 meters in height and individuals over 70 years old cannot participate in this activity.
DAY 14
Chengdu | The Panda Breeding and Research Center
Panda Encounter & Sichuan Cuisine: Begin your day with a hotel pickup and head to the Panda Breeding and Research Center. This sanctuary, located just outside Chengdu, is home to around 50 giant pandas and red pandas. Arrive early to catch the pandas during their active feeding time, around 9:30 AM. Explore the park, watch informative videos, and learn about panda conservation efforts.
Afternoon: Savor a delicious lunch at a local restaurant before a one-hour drive to the Sichuan Cuisine Museum. Discover the rich culinary heritage of Sichuan in various museum sections. Participate in a cooking workshop led by a professional chef, where you'll learn to prepare three classic Sichuan dishes. Enjoy a sensory journey of Sichuan flavors and gain insights into this vibrant cuisine.
DAY 15
Chengdu to Xi'an | Jinli Old Street
Start your day at the serene People's Park, a tranquil oasis in the heart of Chengdu. Stroll through bonsai gardens, admire historical monuments, and embrace the local custom of tea-drinking at traditional teahouses.
Wander through the charming Jinli Old Street, a historical area featuring traditional architecture, stone bridges, and narrow alleys. Dive into Sichuan's culinary scene with a snack-tasting adventure. Sample local delights like bean jelly in chili sauce, sweet potato noodles, or even the daring rabbit head in chili sauce.
Immerse yourself in Chengdu's everyday life at the Last Farmer's Market. Explore the market's vibrant atmosphere, discover local delicacies, and learn the art of bargaining. Engage with shopkeepers, and perhaps even master the art of dumpling-making. Conclude the day with a visit to the Wenshu Monastery, a splendid Zen Buddhist temple with captivating artworks and a bustling vegetarian restaurant. Enjoy a cup of tea in the temple's teahouses and soak in the lively ambiance.
DAY 16
Xi'an | Terracotta Warriors and Horses
Journey back in time at the Terracotta Warriors and Horses, a remarkable archaeological find. Marvel at over 7,000 life-sized soldiers, horses, chariots, and archers dating back to 210 BC. Witness ongoing excavations in the three protective pits and explore the insightful museum. Remember to wear comfortable shoes for your visit.
Visit the Ancient City Wall, a well-preserved fortification from the 13th century that encircles the city center. Stroll along the 14-kilometer circuit for panoramic city views or rent a bike or electric cart for added convenience.
Discover the vibrant Muslim Quarter, located just west of the Bell Tower. Wander along a 500-meter avenue lined with unique stalls, souvenir shops, cozy cafes, and bars primarily run by the local Muslim community. It's a great spot for shopping and cultural exploration.
DAY 17
Xi'an to Beijing | The Big Wild Goose Pagoda
Begin your day at the Big Wild Goose Pagoda, a significant Buddhist site. This elegant brick pagoda is located within the serene Da Ci'en Temple grounds. Built in the 7th century, it was constructed to house Buddhist scriptures brought back by Xuanzang (Tripitaka) from his legendary journey to India. Explore the temple complex, featuring impressive halls adorned with Buddhist statues and captivating murals.
DAY 18
Beijing | The Forbidden City
Dive into history at the Forbidden City, the heart of Beijing. This vast complex served as the home to 24 emperors during the Ming and Qing dynasties. It's the world's largest and best-preserved ancient imperial architectural marvel. Stroll through its grand squares, halls, gates, and explore intricate gardens, courtyards, and living quarters. Discover priceless treasures in both permanent and temporary exhibitions. Expect about 2 hours of moderate walking, covering roughly 2 kilometers.
Next, visit the Temple of Heaven, a Taoist complex established in 1420 during the Ming dynasty. Emperors held annual ceremonies here to pray for bountiful harvests. Immerse yourself in the lively atmosphere of the park, where local seniors gather to sing, exercise, and practice tai chi. The park sprawls across 273 hectares in southern Beijing, and your leisurely walk, lasting around 1 to 1½ hours, covers approximately 1½ kilometers.
Explore Tiananmen Square, the largest city square in the heart of Beijing, flanked by significant landmarks such as the Forbidden City, museums, government buildings, and Chairman Mao's Mausoleum. Discover the rich historical events that unfolded here, shaping China's destiny.
Conclude your day at Jingshan Park, once a part of the Forbidden City. On a clear day, hike to the top of the hill for breathtaking panoramic views of the Forbidden City and the sprawling cityscape of Beijing. Experience this serene escape, offering a unique perspective on China's ancient capital.
DAY 19
Beijing | Mutianyu Great Wall
Mutianyu Great Wall Excursion: Head to the Mutianyu section, a TripAdvisor favorite known for its scenic beauty and well-preserved architecture. Enjoy a chairlift ride up, avoiding steep climbs, and explore the Wall with its watchtowers and stunning vistas. Don't miss the thrilling toboggan ride down, suitable for all ages.
Embark on a unique adventure with a night tour of the Simatai Great Wall, the only section illuminated after dark. Witness breathtaking views, especially as the Wall overlooks a shimmering lake below. Tower 5 and Tower 6 are open, accessible via cable cars. (Summer and autumn: 6 pm - 10 pm; Winter and spring: 5:30 pm - 9 pm)
DAY 20
Beijing | Gubei Water Town
Venture north to Gubei Water Town, an enchanting destination surrounding a picturesque reservoir. Nestled against the dramatic Simatai Great Wall, it combines mountain landscapes with ancient villages. The town's architecture is a blend of traditional courtyard style and modern comforts. Explore the five ancient villages and soak in the scenic beauty.
Extend your stay for the night to witness the mesmerizing night views of the Simatai Great Wall, one of the most formidable sections. The illuminated Wall against the backdrop of Gubei Water Town creates an unforgettable experience.
DAY 21
Beijing | The Summer Palace
Your day begins at the Summer Palace, a magnificent royal park located just 9 miles from downtown Beijing. This sprawling oasis is China's largest and best-preserved royal park, renowned as 'The Museum of Royal Gardens'. Explore its lush gardens, cultural landmarks, and the serene Kunming Lake. Don't miss the scenic boat ride on the tranquil waters. This morning adventure involves approximately 2 hours of walking, covering around 2 kilometers.
Then immerse yourself in the historic charm of Beijing's Dongcheng District with a fascinating Hutong Tour. Navigate the intricate maze of ancient alleyways while riding a traditional rickshaw. Visit a local family to gain insights into courtyard houses and their unique thresholds. Delve into the city's rich history and local culture during this one-hour tour.
Optional Activity: Enhance your understanding of Chinese culture with a hands-on Folk Art Learning session at a traditional Hutong home. Choose from activities such as paper cutting, Chinese painting, or even applying the colorful facial makeup used in Chinese traditional opera. Learn the techniques and history behind these art forms, and take home your own creations as unique souvenirs.
Tour Price
FromUS3,750 p/p
Based on a private tour for 2 people. Price varies depending on program, travel date, number of people and chosen hotel
Price includes:
Private air-conditioned business car with big windows and ample space
Activities, hotels, and meals listed in the itinerary
24/7 helpline for while you are traveling
Tour code: cht-cx-1
Your 1:1 travel consultant will reply within 1 working day.