China Silk Road and Natural Beauty Tour
20-Day Private China Tour: Shanghai– Xiamen– Kunming–Lijiang–Lanzhou–Xining–Zhangye–Dunhuang–Beijing
Immerse yourself in the vibrant modernity of Shanghai and explore the coastal charm of Xiamen. Discover the cultural richness of Kunming and the ancient wonders of Lijiang's Old Town. Venture to the historical cities of Lanzhou and Xining before witnessing the mesmerizing rainbow-hued Danxia landforms in Zhangye. Uncover the enchanting beauty of Dunhuang's Mogao Caves and the Terracotta Army in Xian. Conclude your journey in Beijing and Qingdao, experiencing the perfect blend of history, culture, and coastal allure.
The itinerary below is only one possibility. Tips to tailor-make your trip are offered as inspiration. Send us details of your preferences and our travel experts will customize this trip to suit your interests, tastes, and budget.
Tour 'Wow' Points
Find the Hidden Halls in the Forbidden City

Explore the Cultural Wonders of Hongkeng Hakka Earth Building and Shiqiao Village

Make a Mini warrior with a Local Artisan Family

Witness the Famous the Rainbow Mountains of Zhangye

Why Choose Us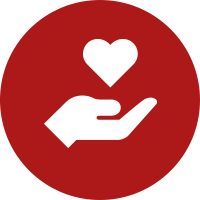 Your Wellbeing is Our Priority.
1-to-1 travel expert
Vaccinated guides
Private Rides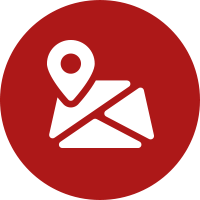 Your Trip is Perfectly Planned.
Less crowded
Exclusive Exciting Experiences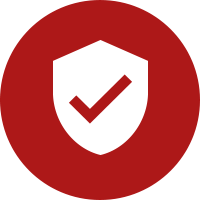 Your Booking is Risk-Free.
No cancellation fee (up to 22 days before departure)
Free changes
Finish Your Booking in as Quick as 1 Day
1. Tell us your dream travel idea
2. Work out your unique plan with 1 to 1 expert advice
China Highlights, Asia Highlights, and Global Highlights collaborate to provide families and couples with personalized and stress-free experiences in diverse destinations.


Olivia Tian, a sunshine tour guide!

In October, my friend Amy booked a tour with Chinahighlights, Olivia Tian was our guide in Beijing, she is such a sweet n happy person to be around, not only she gave us the best guide service, also very accommodating, alter the plan as per our interest, took us to very local shopping n food district. Above all, she takes awesome pics, very patient!! Thank you so much for such pleasant 5 days in BJ, look forward to see you when we are back in China, Olivia!!

more

Dec 2023, Venture216019

One whole of a good experience !

Kevin was always making flexible arrangements for us making sure we meet our needs. Kevin also walked us to our desired restaurant daily making sure all are well before he left. Kudos to the whole team. Highly recommend ?

more

Dec 2023, Cornelius C

China is Amazing Wonders that do not stop coming at you.Great country

Great job,Loved every minute of it,Ethan did an amazing job,True Ambassador of China,Just like the Chinese people,Friendly, dignified and hardworking,Very happy.China Highlights exceeded expectations and then some,I will never even think of travelling with another company.

more

Dec 2023, Philip Sardar /Maps10321171537

Wonderful trip to Beijing and Xian

Had a great trip to bejing n xian. Our guide lily liu is so well versed in english and we have no worry here at all. We managed to dine in great halal restaurants though out our trip. Highly reccomended to all muslims travellers.

more

Dec 2023, Efen Reyes

Great experience, highly recommended!

Additionally, she helped me with all my personal needs like getting a SIM card, finding an ATM, shopping, dining, checking in at the train station, hotel, suggested a couple additional very entertaining art events. Was also punctual and spoke good English.

more

Nov 2023, Wayne S.

Excellent tour with Tom from China Highlights

We used China Highlights for the 3 days of our Beijing trip. Tom was a fantastic guide. Very knowledgable with excellent English. He was able to accommodate changes to our tour at short notice, allowing us to make the most of our limited time. Couldn't recommend highly enough

more

Nov 2023, Ross

Magical Adventure

Wow this tour was honestly the best tourI have ever taken! Our guide Simon Yao was simply superb! His English was excellent and he was very easy to talk to. He was personable and friendly but not overpowering or overbearing. Very knowledgeable about history. Thankfully the weather was good so we were not super hot !Finally at the wall we were amazed by it's beauty and grandeur. It really is something and pictures don't do it justice.

more

Nov 2023, Annika M

Excellent two day visit to Great Wall

Our guide 'Mark' was incredible. So friendly, knowledgable and funny. The itinerary was perfect, we got to see two different parts of the Great Wall (one of which at night which was magical) and our hotel stay in Gubei was wonderful. Highly recommend to anybody visiting Beijing

more

Nov 2023, James_Wolstenholme

Great Experience from start to finish!

Jack was my guide and his local knowledge and English skills were fantastic. He was punctual, friendly and willing to flex as we went about our tour. Couldn't recommend China Highlights more!

more

Nov 2023, Scott Smith

Family tour

Helen in Beijing - thanks for paying great attention to details, for your small surprises for the children every day, for selecting amazing restaurants, and leading wonderful walking tours. Your cheerfulness added to our enjoyment.

more

Nov 2023, Kamila

Great day out with Mark, thanks China Highlights!

We did a 1 day private tour with China Highlights to see Tiananmen Square, Forbidden City, and the Mutianyu section of the Great Wall. Communication was great throughout - from trip planning/booking with Roger and from our guide Mark who contacted us the day before to confirm meet up time/location. Avoided a lot of the queues and definitely learned quite a bit of history from our guide Mark…thanks again! No language barriers/issues…highly recommended.

more

Nov 2023, ykeezy

China Three (3) Cities Tours

To the tour guides, Ethan, Jason and Tony, you guys have made my visit an awesome and memorable experience. All the tour guides spoke english and communicated very effectively. They are knowledgeable about all the sites visited including, Great Wall of China, The Forbidden City, Panda Breeding and Research Center, Leshan Giant Buddha, Hallelujah Mountains, Zhangjiajie Grand Canyon and Glass Bridge, and Tianmen Mountain. The tour guides ensured I got the most out of my time I stayed in the various cities Beijing, Chengdu and Zhangjiajie.

more

Nov 2023, Kadar

13 days in China

We booked a 13 day's tour of China with China Highlights. Our travel advisor, Ms Leah Zhou organised an itinerary that suited what we wanted. She was really helpful and patient will all our needs. Leah helped us organised our 30th Wedding Anniversary Dinner and my 60th Birthday celebration?? in Beijing. For this to be possible, she had to liaise with our guide in Beijing. The flowers and cake were a real surprise. My husband and I, were really touched at the good service provided by China Highlights and Ms Leah Zhou. Thank you China Highlights and Ms Leah Zhou for your constant care of your customers. I will certainly recommend China Highlights to my friends.

more

Nov 2023, Eda Adams

Perfect Beijing experience

Covering all major sights our exploration of Beijing and surroundings was flawless guided by Lily, along with her knowledgeable and balanced information on Chinas culture and history. In particular, Lily was able to adjust the tour according to personal preferences, e.g. focus on photography, as well as suggesting additional activities like an impressive authentic artistic show. I highly recommend China Highlights as China tour operator and Lily Liu as excellent guide regarding the Beijing area.

more

Nov 2023, Perfect Beijing experience

Our first trip to Beijing

Our tour guide was Lucy Yubo. She was awesome. Very friendly, informative and passionate about her job. We really enjoyed her company and guidance.

more

Nov 2023, Sreelatha Reddy

Anne and Bob's tour of Beijing

We did the China Highlights tour of Beijing with our excellent guide Mark and his driver. We thoroughly enjoyed seeing the Beijing highlights including the Lama Temple, the Tiananmen Square, the Forbidden City and the Lama Temple. The Summer Palace with the boat ride and the Garden of Virtue and Harmony were memorable also and the Mutianyu Great Wall was a highlight. We were impressed with Mark as a guide. He knew his history and he was kind and thoughtful. He took us to some excellent restaurants and we were introduced to some beautiful food. We enjoyed his company and will always remember him.

more

Nov 2023, BendigoBob

Excellent end to end service

Helen is a positive, full of knowledge, experienced guide.She provided us an implacable service abd experience for 3 days .Highly recommended

more

Nov 2023, Sariel Engel

Amazing Beijing Tour with Risa!

Risa gave us a wonderful tour of the city! She thoroughly explained the cultuaral importance of each exhibit while also educating us on the Chinese culture. Appreciated having this wonderful Beijing trip with Risa:)

more

Nov 2023, Angelica M.

Amazing Beijing Tour With Risa!

We were very kindly received in Beijing by our tour guide Risa. She gave us a very thorough tour of the city and showed us wonderful places, while also explaining the important history/culture of China! Very beautiful city filled with many things to do and full of culture! This was very well planned and made it very easy for us to visit the city and foreigners:) Thank you Risa!

more

Nov 2023, Angelica M

Do Beijing like a local

They organised my trip very quickly and efficiently. On the day, Anna was very friendly to me, my mum and my baby. Very accommodating to our needs. The car was immaculately clean and very comfortable. We visited everything we initially wanted and more. Also, Anna took us to the best meal we had in China. It makes a difference to have a local choosing the dishes!

more

Nov 2023, Natali A
Itinerary Quick Look
Here is a suggested itinerary. We are happy to customize a tour according to your interests.
Your private guide will be ready to meet and greet you at the arrival hall in Shanghai. A comfortable private car with an experienced driver will transfer you directly to your hotel. Your guide will help you to check-in.
DAY 2
Shanghai | The Bund and Yuyuan Garden
Yuyuan Garden: Step into the heart of Shanghai's old quarters and explore the enchanting Yuyuan Garden. Dating back to the Ming Dynasty, this private garden is a fine example of Chinese classic architecture. Covering 2 hectares, it features rockeries, pavilions, ponds, and corridors, surrounded by a bustling market offering local snacks, handicrafts, antiques, souvenirs, and renowned restaurants.
The Bund: Stroll along the iconic 1.5-kilometer-long embankment of the Bund, situated on the western bank of the Huangpu River. Admire the well-preserved European-style buildings that make up this "architecture gallery." Once Shanghai's major trading center, the Bund now offers a vibrant mix of futuristic developments, chic restaurants, high-end shops, and trendy bars. Experience the magic of this renowned waterfront destination, especially at night.
Yuyuan Market: Located adjacent to Yuyuan Garden, explore the lively Yuyuan Market. Delight in a shopping spree for tea, jewelry, scarves, and souvenirs, and indulge in local snacks as you immerse yourself in the vibrant atmosphere of this market.
Shanghai Tower: Don't miss the Shanghai Tower, the world's second-tallest building, standing at an impressive height of 632 meters (2,073 feet) with 128 stories. This premier Shanghai attraction offers breathtaking views and is a testament to the city's architectural prowess.
DAY 3
Shanghai to Xiamen| The Hakka Earth Building
Embark on a captivating one-day journey to explore the cultural wonders of Hongkeng Hakka Earth Building and Shiqiao Village. Your experienced guide will pick you up from your hotel in Xiamen, and you'll enjoy a scenic drive to Hongkeng Tulou Cultural Village in Yongding County. On the way, take a detour to Shiqiao Village, where you can witness the authentic Hakka way of life, untouched by modern commercialization.
After a delightful visit to Shiqiao Village, enjoy an authentic lunch at a local family's house. Then, explore the fascinating Hongkeng Tulou Cultural Village, which dates back to the Ming Dynasty. Marvel at the unique earthen houses, including Zhencheng Building, Rusheng Building, Kuiju Building, Fuyu Building, and more. Gain insights into the rich cultural heritage of the region as you explore these historic structures.
DAY 4
Xiamen to Kunming | The Dynamic Yunnan Show
Prepare to be captivated by the awe-inspiring performance of Dynamic Yunnan, a grand-scale song and dance spectacle showcasing the rich and diverse ethnic culture of the Yunnan province. Directed by the renowned Chinese dancer, Yang Liping, this performance is truly a masterpiece. Immerse yourself in the vibrant display of traditional music, dance, and costumes that beautifully showcase the unique heritage of the local ethnic groups in Yunnan. We highly recommend making a reservation in advance to ensure you don't miss out on experiencing this extraordinary cultural event.
DAY 5
Kunming | The Stone Forest
The Stone Forest: Discover the breathtaking natural wonder of the Stone Forest, located 90 km southeast of Kunming. This stunning karst landscape, formed over millions of years, showcases a variety of unique rock formations. As you explore, you'll be immersed in the rich culture of the Sani people who call this area home. Experience their captivating folk customs, adorned with vibrant embroidery and mesmerizing minority dances. The combination of these cultural elements with the breathtaking natural scenery is sure to leave a lasting impression.
Yuantong Temple: Immerse yourself in the history and spirituality of Kunming as you visit the magnificent Yuantong Temple. With a proud history of over 1,200 years, this temple stands as the largest in Kunming. In 1956, the temple hosted a grand ceremony to welcome and consecrate the Buddha's tooth, highlighting its significance in the Buddhist community. Recognized as one of the key Buddhist temples in China by the State Council, Yuantong Temple offers a serene and awe-inspiring experience.
DAY 6
Kunming to Lijiang | Li Shui Jin Sha Show
Li Shui Jin Sha Show: Experience the captivating Li Shui Jin Sha Show, where the art forms of dance, painting, and hand writing come together to depict the magnificent geography of the Lijiang area. Delve into the rich ethnic customs of northwest Yunnan and the ancient cultural heritage of the NaXi people. This mesmerizing show embraces the essence of diverse ethnic groups and showcases their cultural images through various artistic expressions. Witness the fusion of tradition and innovation as the performance brings to life the vibrant costumes and the spirit of the nation.
DAY 7
Lijiang | The Tiger Leaping Gorge
Tiger Leaping Gorge: Explore one of the deepest and most breathtaking gorges, Tiger Leaping Gorge, located in Hutiaoxia Town. Just 105 kilometers away from Zhongdian/Shangri-La County, this natural wonder offers spectacular views. The best time to visit is during spring when melting snow causes the river to flow vigorously, creating a turbulent and awe-inspiring sight.
First Bend of the Yangtze River: Experience the picturesque beauty of the First Bend of the Yangtze River, surrounded by majestic mountains and intersecting rivers. This magnificent site, situated at an altitude of 1850 meters above sea level, serves as an important ferry connecting inland regions with the old trade route for tea and horses in Tibet. Marvel at the stunning scenery as you learn about the historical significance of this vibrant trade route.
DAY 8
Lijiang| The Baisha Village and Naxi Village
Baisha Murals at Baisha Village: Step back in time as you explore the mesmerizing Baisha Murals, a collection of ancient artworks painted over a thousand years ago. These murals beautifully portray the fusion of Han, Tibetan, and Naxi cultures, illustrating the life stories of Tibetan Buddhism, Confucianism, and Taoism. Take a leisurely walk through Baisha Village, immersing yourself in the local life and culture that has been preserved for generations.
The Black Dragon Pool: Discover the enchanting beauty of The Black Dragon Pool, a park named after the stunning pool it houses. Renowned for its picturesque scenery, the pool has earned its place among the Collections of Famous Pools of China. Immerse yourself in the tranquil ambiance of the park, surrounded by lush greenery and breathtaking views.
Naxi Village: Experience the charm of a Naxi Minority village as you visit Baisha Village, located approximately 16 kilometers north of Lijiang City. This village holds significant historical importance as the birthplace of the "Tusi" (chieftain) of the Mu clan. Get a glimpse into the vibrant local culture by witnessing traditional song performances, unique to the Naxi community. The village proudly maintains its authenticity, revealing a glimpse of the past through its well-preserved old houses still occupied by locals. Arrange for an immersive family visit in advance to truly immerse yourself in the local traditions and hospitality.
DAY 9
Lijiang to Lanzhou | Baisha Naxi Embroidery Institute
The Mufu (Wood Mansion): Explore the Mufu, Lijiang's ancient ruler's residence resembling the Forbidden City. This remarkable complex reflects the Naxi people's architectural and artistic skills, showcasing grand buildings that highlight the Ming Dynasty influence.
Baisha Naxi Embroidery Institute: Visit the Baisha Naxi Embroidery Institute in Baisha Village, just 12 kilometers from Lijiang City. This institute preserves and promotes traditional Naxi hand-made embroidery. Experience the art firsthand by trying your hand at embroidery or browse through exquisite handcrafted pieces created by skilled artisans.
DAY 10
Lanzhou to Xining | Ta'er Monastery
Taer Monastery: Explore the Ta'er Monastery, a Buddhist sanctuary located in Huangzhong County, just 26 kilometers from Xining. This architectural gem seamlessly combines Zang and Han styles, housing a wide array of cultural relics, including Buddha statues, intricate sutras, and stone inscriptions in different languages.
Dongguan Giant Mosque: Visit the renowned Dongguan Giant Mosque, the religious center for over 100,000 Muslims in Xining. As one of the four major mosques in Northwest China, it holds a prominent place in the region's history. Experience the rich cultural heritage and spiritual significance of this grand mosque.
The Tibetan Medical and Cultural Museum: Discover the fascinating Tibetan Medical and Cultural Museum, featuring a diverse collection of over 2,000 Tibetan specimens, ancient charts, traditional surgical tools, and a remarkable display of Tibetan art created by talented artists over four years. Immerse yourself in the rich heritage and artistry of this unique museum.
DAY 11
Xining to Zhangye | The Mati Temple Grotto
Mati Temple Grotto: Discover the enchanting Mati Temple Grotto situated in the scenic Gu Minority Autonomous County, approximately 65 kilometers north of Zhangye City. This remarkable site combines the art of grottoes, the breathtaking scenery of Qilian Mountain, and the rich culture of the Yugu Minority. Immerse yourself in the captivating beauty as you explore the mountain vistas, intricate cave art, small monasteries, local villages, and experience the vibrant traditions of the Yugu community.
DAY 12
Zhangye | The Giant Buddha Temple and Rainbow Mountains
Giant Buddha Temple: Explore the Giant Buddha Temple (Dafo Si) located in the southwestern corner of Zhangye City. Marvel at China's largest indoor reclining Buddha statue, housed within this revered temple. Immerse yourself in the peaceful ambiance of the temple grounds as you admire the intricacies of the Buddha's design and learn about the rich Buddhist heritage of the region.
Wooden Tower of Sui Dynasty: Visit the Wooden Tower of the Sui Dynasty, originally constructed centuries ago and restored in 1926. This 9-story tower, standing approximately 40 meters tall, is an exemplary masterpiece among China's wooden towers. Discover its historical significance as it once served as a repository for precious Buddhist relics. Appreciate the architectural splendor and cultural importance of this ancient structure.
Zhangye Danxia National Geological Park (Rainbow Mountains): Embark on a captivating journey to the Zhangye Danxia National Geological Park, also known as the Rainbow Mountains. Located in Kangle Township, approximately 40 kilometers from Zhangye, this park boasts extraordinary Danxia landforms, recognized as the best examples of window lattice and palace forms in China. Witness the breathtaking combination of colorful hills that resemble flowing waves, created by stunning rock strata of different hues. As a haven for photographers and nature enthusiasts, this park offers an awe-inspiring and picturesque landscape that showcases the unique beauty of the arid Gansu and Qinghai provinces
DAY 13
Zhangye to Jiayuguan | The Great Wall on the Cliff
The Great Wall on the Cliff: Discover the awe-inspiring Great Wall on the Cliff, located 11 kilometers northwest of Jiayuguan city center and 7 kilometers north of Jiayu Pass Fort. This section of the Great Wall is uniquely built on a steep ridge with a stunning gradient of 45 degrees. With its precarious position on the side of the mountain range, it has earned the nickname "the Suspended Wall." Witness this engineering marvel and marvel at its seemingly gravity-defying structure.
The Fresco Tombs of Wei and Jing Dynasty: Uncover the secrets of the past as you visit the mesmerizing Fresco Tombs of the Wei and Jing Dynasty. Located in the vast Gobi desert, approximately 20 kilometers from Jiayuguan City, these remote desert tombs offer a glimpse into ancient history. Explore approximately 1400 tombs that belong to the Wei and Jing Dynasties, immersing yourself in the rich cultural heritage and artistic wonders preserved within.
DAY 14
Jiayuguan to Dunhuang | The Jiayuguan Pass
The Jiayuguan Pass: Experience the grandeur of the "First Pass Under Heaven" located at the western end of the Ming Dynasty (1368–1644) Great Wall. Jiayuguan Pass is renowned as the most magnificent and well-preserved pass among the thousand Great Wall passes. Strategically positioned between two mountain ranges, this fortress offers breathtaking views and a commanding presence over the Gansu corridor. Immerse yourself in history as you explore the adjacent Great Wall Museum, which houses a fascinating collection of artifacts tracing the rich history of the world's longest wall.
DAY 15
Dunhuang to Xi'an | The Mogao Caves
Mogao Caves: Explore the stunning Mogao Caves on a guided tour, witnessing a selection of approximately 10 out of the 30 public caves. Marvel at the impressive Buddhist art, sculptures, and murals, guided by multilingual guides who provide insightful commentary.
The Singing Sand Mountains and Crescent Spring: Visit the Singing Sand Mountains and Crescent Spring, a remarkable oasis situated in the desert. Admire the crescent-shaped lake formed by natural spring water between expansive sand dunes, creating a mesmerizing sight within the arid landscape.
Riding on a Camel: Embark on a memorable camel ride through the Singing Sand Mountains, experiencing the breathtaking views of smooth yellow dunes against the vivid blue sky. Let your imagination transport you to ancient times as you traverse the desert and listen for the ethereal sound of the "singing sand."
DAY 16
Xi'an | The Terracotta Warriors and Horses
Begin by exploring the Xi'an Ancient City Wall, one of the most well-preserved city defenses worldwide. Dating back to the 13th century, this magnificent structure offers panoramic views of the city. Walk, rent a bike, or an electric cart and traverse the full 14-kilometer circuit, immersing yourself in history.
Next, prepare to be amazed by the legendary Terracotta Warriors. Beyond the usual information found online, our tour unveils intriguing secrets and stories. Learn how craftsmen miraculously created over 8,000 life-sized warriors in just 11 years, discover their techniques to preserve the sculptures from weather damage, and unravel the mysteries behind the vibrant colors used. You'll even have a chance to visit a local cave dwelling, where a skilled craftsman will demonstrate traditional warrior-making techniques. Try your hand at creating your own miniature warrior with their guidance.
DAY 17
Xi'an to Beijing | The Great Mosque
Visit the impressive Great Mosque, located in the vibrant Muslim quarter, just a stone's throw away from the city center. As one of China's largest Islamic mosques, it showcases a unique fusion of Chinese architecture and Islamic traditions. Marvel at the beautifully decorated courtyards aligned from east to west, facing Mecca. The mosque is an active place of worship for Hui descendants, known for their historic connection as Silk Road traders and travelers.
Next, immerse yourself in the serenity of the Big Wild Goose Pagoda, a significant Buddhist site situated within the picturesque Da Ci'en Temple grounds. This elegant brick pagoda, built in the 7th century, was constructed to house Buddhist materials brought back from India by Xuanzang (Tripitaka) after his legendary journey. Discover the temple complex's grand halls adorned with remarkable Buddhist statues and murals.
Conclude your tour with a visit to the lively Muslim Quarter, located just 100 meters west of the Bell Tower in downtown Xi'an. Wander along the 500-meter avenue paved with bluestones, where unique stalls, souvenir shops, cafés, and bars operated by Muslim vendors await. Explore this vibrant area, popular among both domestic and international tourists for its diverse offerings.
DAY 18
Beijing| The Forbidden City
Embark on a cultural journey starting with the Temple of Heaven, a Ming dynasty complex where emperors prayed for good harvests. Explore the vibrant park, witness local activities, and take an easy walk for about 1-1½ hours.
Next, visit Tiananmen Square, Beijing's largest city square with significant historical events and iconic landmarks like the Heavenly Gate and Chairman Mao's Mausoleum.
Experience an exclusive Emperor's Tour of the Forbidden City. Explore this immense imperial palace, home to 24 emperors from the Ming and Qing dynasties. Delve into its secrets and architecture during a 2-kilometer easy walk, uncovering deeper insights compared to standard tours.
DAY 19
Beijing to Qingdao| The Zhanqiao Pier
Start your tour by visiting the iconic Zhanqiao Pier. Take a leisurely walk along the pier, enjoy the sea breeze, and admire the charming views of Qingdao's coastline. Explore the historic Old Town (German Concession) area. Wander through its narrow streets, lined with well-preserved colonial-era buildings and picturesque architecture. Don't miss the famous St. Michael's Cathedral, which is a prominent landmark in this area.
DAY 20 
Qingdao to Beijing Departure
Tour Price
FromUS6,000 p/p
Based on a private tour for 2 people. Price varies depending on program, travel date, number of people and chosen hotel
Price includes:
Private air-conditioned business car with big windows and ample space
Activities, hotels, and meals listed in the itinerary
24/7 helpline for while you are traveling
Tour code: cht-cx-34
Your 1:1 travel consultant will reply within 1 working day.