Just like New York and Boston, Shanghai is a developed metropolis with much to explore. The best way to discover Shanghai is to visit its most popular and representative attractions.
Grasp the opportunity to enjoy a peaceful water town before your departure.
This tour is designed to take advantage of the 144-hour visa-free transit policy.
Highlights
Travel through time as you discover ancient Shanghai, its colonial past, the Mao era, and modern times
Go up the highest building in Shanghai — the Shanghai Tower — and have a bird's-eye view of the city
Stroll along the Bund and appreciate the classic and modern buildings on both sides
Taste traditional Chinese food in a century-old restaurant, and sip a jumbo xiaolongbao (steamed soup bun) with a straw
Peep at China's political history through a private collection of posters
Visit the lovely Zhujiajiao Water Town and relax on a rowing boat
Day 1
Explore the Charming City of Shanghai
Lunch
Suggested Hotel: Sunrise On The Bund (4-star) / Les Suites Orient, Bund Shanghai, Bund view (5-star)

Quick Facts
Handpicked Experience- Shanghai in Progress
Hidden stories of the Bund
Local snacks and life style experience
Overlook the city on the Shanghai Tower
Shanghai Propaganda Poster Art Centre
Hidden in a residential area, this private collection is a true hidden gem that offers a peep at China's political history through posters.
You will find that the posters capture the Chinese people's most fantastic experiences during the Mao era.
Activities
Your private guide will be waiting for you at the airport arrival hall or in your hotel lobby. A comfortable vehicle (non-smoking) with an experienced driver will be ready for you to explore Shanghai.
Trace the clues starting from the Bund, where foreigners first landed in Shanghai hundreds of years ago.
Wander through alleyways to get a glimpse of the locals' lives, and sit down for a break and enjoy some delicious Shanghai snacks. You will also have a chance to experience the most popular way to order takeout in China.
Try to fit on the public ferry among the crowds to cross the Huangpu River and slowly travel from old Shanghai to Shanghai's Pudong New Area.
Ascend the highest building in Shanghai — Shanghai Tower. You can enjoy seeing the Oriental Pearl TV Tower below you and get a bird's-eye view of the entire city.
Then explore the ancient part of Shanghai — Yu Garden. It is representative of Shanghai's old town. Try to find the five dragons.
Xiaolongbao (steamed buns) are one of Shanghai's famous dishes and you will have lunch in a steamed bun restaurant that has over 100 years' history. Enjoy giant or tiny buns; it's up to you!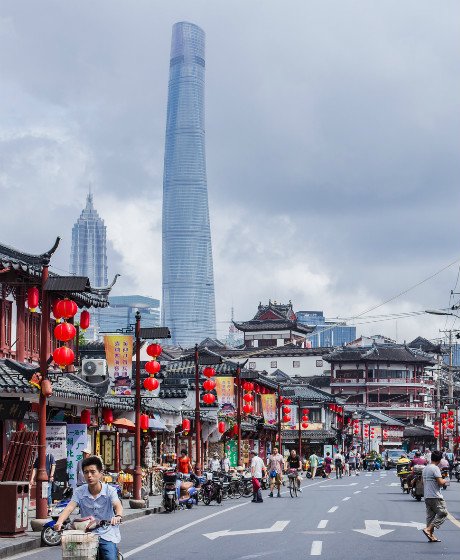 Shanghai Tower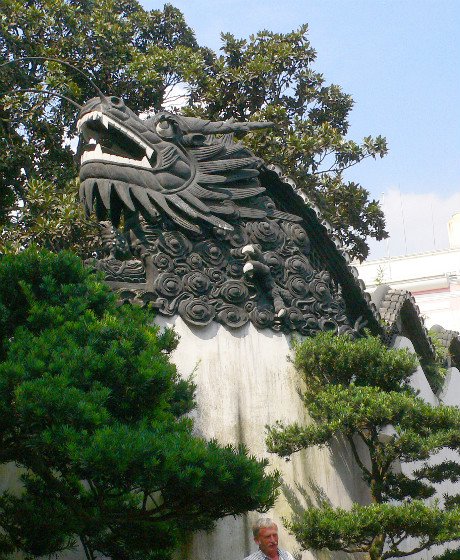 Dragon Wall in the Yuyuan Garden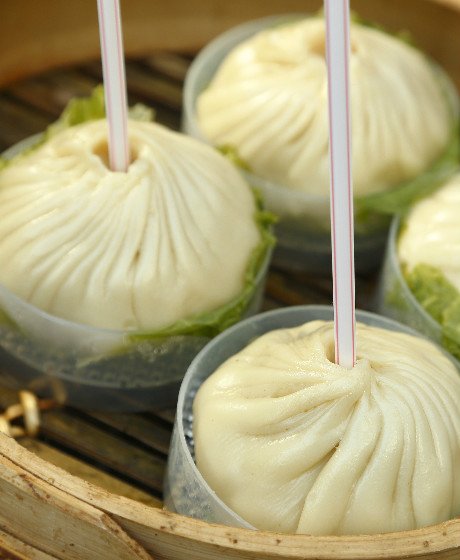 Steam Bun
The Propaganda Poster Art Centre recently became one of the top 15 things to do in Shanghai on TripAdvisor.
Immerse yourself in the posters, and your personal guide will help to satisfy your curiosity about communism.
The last part of the day will be on the Bund. Walk slowly to observe the sharp contrast between the old and new buildings on both sides.
Take a photo with a skyscraper as the background to prove you've really been to Shanghai.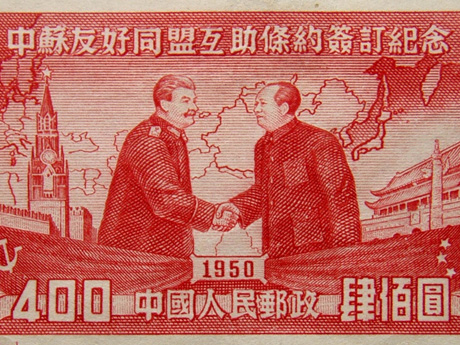 Propaganda Poster Art Centre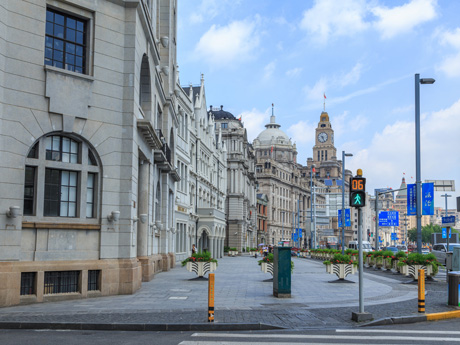 The Bund
Day 2
Zhujiajiao Water Town
Our service includes
Our 1-to-1 expert China consultancy with unlimited itinerary changes
Booking of China internal flights, trains, and cruises, per your preferences
Your own China-Highlights-trained, versatile and knowledgeable tour guide
Your own chauffeured and comfortable vehicle, chosen for ample space
Hand-picking of hotels for your requirements
Hotel breakfasts arranged, and local restaurant lunches ordered, to suit you
Entry to all attractions on your itinerary, with queues avoided wherever possible
Our 24-7 helpline for while you are travelling
Trip Notes
Customizing the Tour — According to Your Needs
This tour is very flexible. You can alter the itinerary, and extend or shorten it to suit your schedule.
For example, you can extend it by 1 day to visit Suzhou or 2 days to add a tea culture experience in Hangzhou.
144-Hour Visa-Free Transit Policy
A short stay (up to 6 days) in Shanghai and the surrounding cities is more convenient now as there is no need for a visa.
It's permissible to stay within the administrative areas of Shanghai Municipality, Jiangsu Province, and Zhejiang Province for up to 144 hours. Contact us to know more.