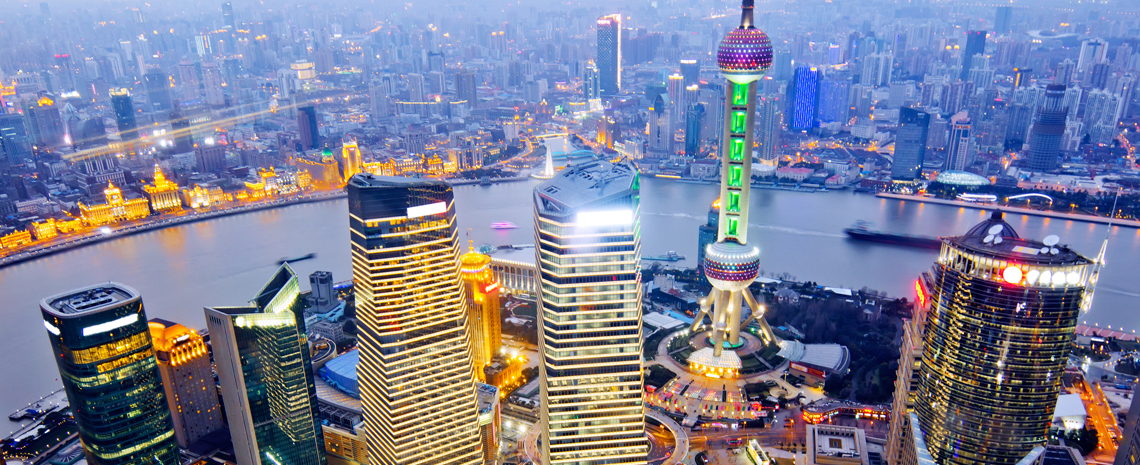 3-Day Essence of Shanghai and Watertown Tour
From: $399
Photography
Relaxing
Culture
The best way to discover Shanghai, China's largest city, mixing East and West, ancient and modern, is to visit its most popular and most representative attractions. Grasp the chance to enjoy a peaceful water town before departure.
Highlights
Experience the luxury and elegance of Shanghai's Bund with a relaxing stroll
Explore one of the Top Four Culture Markets of China- the Yuyuan Garden
Take a bird's-eye view of the city on the 360° glass viewing platform of the Oriental Pearl TV Tower
Enjoy a leisurely boat ride in Xitang Watertown- the town with beautiful bridges and cobbled streets
What's Included
Entrance to attractions and villages in the itinerary
Private transfers between airports, attractions, villages, and hotels
Private tour guide and driver service throughout the tour
Meals in the itinerary
Hotel accommodation with breakfast
Price Per Person in US Dollars
| Apr.1 - Oct.31 | 4-star | 5-star |
| --- | --- | --- |
| 2-5 Persons | $449 | $589 |
| 6-9 Persons | $309 | $439 |
| Nov.1 - Mar. 31 | 4-star | 5-star |
| 2-5 Persons | $399 | $569 |
| 6-9 Persons | $269 | $419 |
Suggested Itinerary
Accommodation in: The Bund Hotel Shanghai (4-star)/Les Suites Orient Bund Shanghai (5-star)
Your private guide will be waiting for you at airport arrivals. A comfortable vehicle (non-smoking) with an experienced driver will transfer you directly to your hotel. Your guide will help you check in.
Evening Ideas:
During a typical day, your guide will be with you between 9am and 5pm. The evenings are yours for exploration or relaxation. You can ask for ideas and recommendations from your guide (an expert on Shanghai).
Nighttime on the Bund is beautiful, and the best way to enjoy the night lights is by taking the Huangpu River Cruise.
Day 2
Discovering Shanghai
Meals: breakfast & lunch
Accommodation: The Bund Hotel Shanghai (4-star)/Les Suites Orient Bund Shanghai (5-star)
You will have a western breakfast at your hotel. Your private driver and guide will be waiting in the lobby after breakfast, prepared with drinks and a map, ready to maximize your time.
Your sightseeing begins with a visit to Shanghai Museum, one of the best museums in China. It is home to more than 120,000 precious historical relics. You'll see many of these, including the most precious two: a cooking vessel with a dragon pattern from the Shang Dynasty (1600- 1046BC) and a special cursive-style work of calligraphy based on the Red Cliff Ode (赤壁赋)
Yu Garden is an oasis of peace and calm in the midst of the busy streets of Shanghai. It is the perfect place for some quiet time after a busy morning of sightseeing in the city. Built during the Ming Dynasty (1368- 1644), it used to be a private garden. You can see there the layout and style of a traditional Chinese garden, and appreciate classical Chinese architecture: pavilions, winding cloisters, decorated walls, dwellings, and the most distinctive building there- a ship- like living room by a pond.
You'll have lunch at Home's Restaurant, which specializes in Shanghai cuisine using the best local ingredients! Smoked fish and red jujube with sticky rice are popular in Shanghai. The restaurant enjoys a great reputation with diners from many parts of China and abroad.
If you are a thrill seeker, don't miss the 360° glass viewing platform on the Oriental Pearl TV Tower! This is Shanghai's major landmark, standing across the Huangpu River from the Bund. You will browse Shanghai's history in the Shanghai History Museum, located on the ground floor.
End the day enjoying the sunset with a relaxing walk along the Bund. This 1.5-kilometer-long embankment runs along the western bank of Huangpu River. On its west side it is an architectural gallery with 52 well-preserved old European-style buildings. Once the major trading and commercial center of old Shanghai, the Bund has now taken on new vitality, with futuristic developments, chic restaurants, up-market shops and bars offering plenty to see and do - and by night it's magic!
Good to know:
If the traditional way of touring Shanghai does not attract you, why not try a fancy, cool way - touring Shanghai by sidecar. Contact us to have our travel advisor tailor-make a Shanghai tour to meet your requirements.

Day 3
Xitang Watertown, Shanghai Departure
Meals: breakfast, lunch
After breakfast at your hotel, your tour guide will help you check out, and prepare for a relaxing water town tour before your departure!
Xitang Ancient Water Town is a beautiful town that seems like a completely different world from the hustle and bustle of Shanghai. Cobbled streets, old buildings, bridges arching over canals, rowing boats lingering on the river, locals singing folk songs - this is Xitang, a charming, ancient water town. Something that makes Xitang special is the number of bridges it contains: the town has 104 bridges, built in varying styles spanning the Ming and Qing dynasties. Some look like rainbows over the river and others like long flutes. You will take a short cruise on the water and enjoy a relaxing time.
After Xitang and lunch, your tour guide and driver will escort you to the airport and wave goodbye.
Good to know:
The Xitang tour will take more than half a day, so if your departure flight is in the early afternoon, it is suggested to replace Xitang by Zhujiajiao Watertown - the water town nearest to Shanghai.
Trip Notes
Customizing the Tour According to Your Needs
This tour is very flexible. You can alter the itinerary, extend or shorten it to suit your schedule. For example, you can extend 1 day to visit Suzhou, or 2 days to add a tea culture experience in Hangzhou! Here are 2 recommended itineraries:
4-Day Shanghai and Suzhou with Watertown Culture Tour
5-Day Shanghai, Hangzhou and Watertown Culture Tour
144-Hour Visa-Free Transit Policy
A short stay (up to 6 days) in Shanghai and surrounding cities is more convenient now, for there is no need for a visa! Since Jan. 30th 2016, citizens from 51 countries can transfer in China via any of the following ports of entry - Shanghai Pudong International Airport, Shanghai Hongqiao International Airport, Shanghai Port International Cruise Terminal, Shanghai Wusongkou International Cruise Terminal, Shanghai Railway Station, Nanjing Lukou International Airport, or Hangzhou Xiaoshan International Airport - without Chinese visas, by producing their own valid international travel documents and onward air/ship/train tickets to a third country (region), with confirmed date and seat within 144 hours of arrival; and can stay within the administrative precincts of Shanghai municipality, Jiangsu Province and Zhejiang Province for up to 144 hours.
Guiding Service
Your personal tour guide will accompany you throughout the tour, providing guidance and local knowledge. He/she will be ready and willing to help you solve any problems that may arise while on the tour.
More Trip Information
Want to learn more about this trip? Please click here to see details about traveling in China, booking, payment and responsible travel.