Classic Zhangjiajie and Xiamen Earthen Building Tours
17-Day Private China Tour: Xiamen– Nanjing– Yongding–Zhangjiajie–Fenghuang–Guizhou–Guilin
Immerse yourself in the rich culture and natural wonders of these incredible destinations. From the historic streets of Nanjing to the stunning landscapes of Zhangjiajie and Guilin, this journey offers a diverse and unforgettable experience. Discover ancient traditions in Yongding, stroll through the picturesque town of Fenghuang, and witness the unique culture of Guizhou. With expert guides and comfortable accommodations, this tour promises an extraordinary adventure through some of China's most captivating places.
The itinerary below is only one possibility. Tips to tailor-make your trip are offered as inspiration. Send us details of your preferences and our travel experts will customize this trip to suit your interests, tastes, and budget.
Tour 'Wow' Points
Find the Hakka Architecture and Culture in the Earthen Buildings of Xiamen

Marvel at the Famous Hallelujah Mountain in the Movie "Avatar"

Visit the Ethnic Group Miao Village in Guizhou

Explore the Awe-inspiring Longji Rice Terraces

Why Choose Us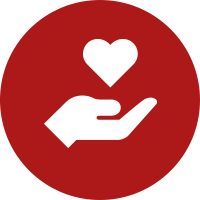 Your Wellbeing is Our Priority.
1-to-1 travel expert
Vaccinated guides
Private Rides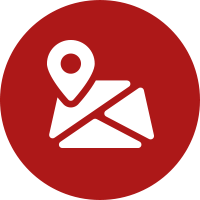 Your Trip is Perfectly Planned.
Less crowded
Exclusive Exciting Experiences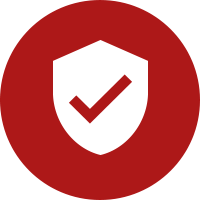 Your Booking is Risk-Free.
No cancellation fee (up to 22 days before departure)
Free changes
Finish Your Booking in as Quick as 1 Day
1. Tell us your dream travel idea
2. Work out your unique plan with 1 to 1 expert advice
China Highlights, Asia Highlights, and Global Highlights collaborate to provide families and couples with personalized and stress-free experiences in diverse destinations.


Magical Adventure

Wow this tour was honestly the best tourI have ever taken! Our guide Simon Yao was simply superb! His English was excellent and he was very easy to talk to. He was personable and friendly but not overpowering or overbearing. Very knowledgeable about history. Thankfully the weather was good so we were not super hot !Finally at the wall we were amazed by it's beauty and grandeur. It really is something and pictures don't do it justice.

more

Nov 2023, Annika M

Excellent two day visit to Great Wall

Our guide 'Mark' was incredible. So friendly, knowledgable and funny. The itinerary was perfect, we got to see two different parts of the Great Wall (one of which at night which was magical) and our hotel stay in Gubei was wonderful. Highly recommend to anybody visiting Beijing

more

Nov 2023, James_Wolstenholme

Great day out with Mark, thanks China Highlights!

We did a 1 day private tour with China Highlights to see Tiananmen Square, Forbidden City, and the Mutianyu section of the Great Wall. Communication was great throughout - from trip planning/booking with Roger and from our guide Mark who contacted us the day before to confirm meet up time/location. Avoided a lot of the queues and definitely learned quite a bit of history from our guide Mark…thanks again! No language barriers/issues…highly recommended.

more

Nov 2023, ykeezy

China Three (3) Cities Tours

To the tour guides, Ethan, Jason and Tony, you guys have made my visit an awesome and memorable experience. All the tour guides spoke english and communicated very effectively. They are knowledgeable about all the sites visited including, Great Wall of China, The Forbidden City, Panda Breeding and Research Center, Leshan Giant Buddha, Hallelujah Mountains, Zhangjiajie Grand Canyon and Glass Bridge, and Tianmen Mountain. The tour guides ensured I got the most out of my time I stayed in the various cities Beijing, Chengdu and Zhangjiajie.

more

Nov 2023, Kadar

13 days in China

We booked a 13 day's tour of China with China Highlights. Our travel advisor, Ms Leah Zhou organised an itinerary that suited what we wanted. She was really helpful and patient will all our needs. Leah helped us organised our 30th Wedding Anniversary Dinner and my 60th Birthday celebration?? in Beijing. For this to be possible, she had to liaise with our guide in Beijing. The flowers and cake were a real surprise. My husband and I, were really touched at the good service provided by China Highlights and Ms Leah Zhou. Thank you China Highlights and Ms Leah Zhou for your constant care of your customers. I will certainly recommend China Highlights to my friends.

more

Nov 2023, Eda Adams

Perfect Beijing experience

Covering all major sights our exploration of Beijing and surroundings was flawless guided by Lily, along with her knowledgeable and balanced information on Chinas culture and history. In particular, Lily was able to adjust the tour according to personal preferences, e.g. focus on photography, as well as suggesting additional activities like an impressive authentic artistic show. I highly recommend China Highlights as China tour operator and Lily Liu as excellent guide regarding the Beijing area.

more

Nov 2023, Perfect Beijing experience

Anne and Bob's tour of Beijing

We did the China Highlights tour of Beijing with our excellent guide Mark and his driver. We thoroughly enjoyed seeing the Beijing highlights including the Lama Temple, the Tiananmen Square, the Forbidden City and the Lama Temple. The Summer Palace with the boat ride and the Garden of Virtue and Harmony were memorable also and the Mutianyu Great Wall was a highlight. We were impressed with Mark as a guide. He knew his history and he was kind and thoughtful. He took us to some excellent restaurants and we were introduced to some beautiful food. We enjoyed his company and will always remember him.

more

Nov 2023, BendigoBob

Amazing Beijing Tour with Risa!

Risa gave us a wonderful tour of the city! She thoroughly explained the cultuaral importance of each exhibit while also educating us on the Chinese culture. Appreciated having this wonderful Beijing trip with Risa:)

more

Nov 2023, Angelica M.

Amazing Beijing Tour With Risa!

We were very kindly received in Beijing by our tour guide Risa. She gave us a very thorough tour of the city and showed us wonderful places, while also explaining the important history/culture of China! Very beautiful city filled with many things to do and full of culture! This was very well planned and made it very easy for us to visit the city and foreigners:) Thank you Risa!

more

Nov 2023, Angelica M

Do Beijing like a local

They organised my trip very quickly and efficiently. On the day, Anna was very friendly to me, my mum and my baby. Very accommodating to our needs. The car was immaculately clean and very comfortable. We visited everything we initially wanted and more. Also, Anna took us to the best meal we had in China. It makes a difference to have a local choosing the dishes!

more

Nov 2023, Natali A

Must-see Beijing sights in two days

Going on the guided tour gave me the opportunity to visit the main 'must-see' Beijing attractions in two days' time. Although I prefer to travel on my own, it simply would not have been possible for me to arrange tickets and figure out logistics to the Forbidden City, Tiananmen Square, Temple of Heaven, Summer Palace and Great Wall with such a compressed schedule and short notice. My guide, Lucy, was very knowledgeable about Chinese history and cheerfully accompanied me through two grueling days. Traffic in and around Beijing is bad, and the sights are notnin walking distance from one another. Our driver, Li Li Mon, patiently fought the traffic allowing me to snooze in between the long

more

Nov 2023, Marcis J

China Highlights - Great Wall Mutianyu

I arranged a private tour with China Highlights to see the Great Wall, as I had a few hours to spare near Beijing. I was promptly collected, taken to the wall via comfortable car and escorted all the way by my allocated tour guide Jack. The day was highly memorable and thoroughly enjoyable, we walked 20 watchtowers across the Wall and then took the luge back down. The knowledge and history of the Great Wall was shared and Jack's English was great. Fantastic day, thanks for your great hospitality, Jack!

more

Nov 2023, Daniel White

Great Day in China!

The experience was great! Amazing learning about history and culture.Thanks for everything Lucy!

more

Nov 2023, Evandro S

Unforgetable experience

It was the best experience foi my whole life. Thanks a thousand to Lucy for all her assistente and knowledge regarding China. If you are planing to know China as native perspective do not think twice Luci is the best.

more

Nov 2023, Evandro F

Amazing experience in Beijing

Spent 3 days in Beijing under China Highlights! Our tour guide Jennifer spoke excellent English and was very knowledgeable in Chinese history. Not only was she friendly, she was always on hand to help me with my heavy luggage. She also recommended us very good chinese restaurants for lunch and dinner. She went beyond her call of duties to make sure we had a enjoyable time in Beijing. China highlights also surprised me with a birthday cake on my birthday. Kimi Huang who was my consultant was ever ready to answer all my queries promptly. Thank you for making our trip a memorable one.

more

Nov 2023, Delltravellor

Great Experience on Beijing Day Visit with tour guide Lucy Yubo

She took me on a side excursion to see the next door park where locals exercise and she took me yo some shops also to get hat and gloves for the cold. Our last stop was 978 Art Center which was super interesting. My day was relaxing, fun, and very special as I feel I learned something much about both China's past and present. I highly recommend booking a tour to see Beijing in this way.

more

Nov 2023, Nancy H

Memorable Beijing & Gubei with China Highlights

Jack as the tour guide is a good story teller. He is inquisitive. He knows when to leave us alone exploring the sights and pick out interest again with the historical facts and stories.Then, we explored Jinshanling that provides a balanced view between reconstructed and ruined walls. Finally, we explored the Forbidden City and The Summer Palace. In between, we enjoyed authentic Chinese cuisines which were delicious.

more

Nov 2023, Dian W

Beijing 2 day tour

Spent 2 days in Beijing with Ethan as my guide and had a fantastic experience. Ethan is very knowledgeable, easy company and takes excellent photographs. The organisation was excellent as well including the driver for the tour as well the airport pick up.

more

Nov 2023, Tam

My very first trip to Beijing

My guide Jack was excellent- very knowledgeable, organised, kind, helpful, and great English speaker. So I learned a lot about the fascinating history of China while enjoying breathtaking sceneries and monuments.

more

Nov 2023, Amanda Barbosa

Two-Day Customized Beijing Trip

Our family had a two-day tour in Beijing, which Kimi customized for us. We went to Tiananmen Square, the Forbidden City, the Qianmen Street, and the Temple of Heaven on the first day, and the Summer Palace and the Great Wall on the second day. Everything went perfectly thanks to our tour guide, Lucy. She was punctual, polite, respectful, knowledgeable, and good at English. The driver was also so nice. Highly recommend!

more

Nov 2023, Sukjoon L
Itinerary Quick Look
Here is a suggested itinerary. We are happy to customize a tour according to your interests.
Your private guide will be ready to meet and greet you at the arrival hall in Xiamen. A comfortable private car with an experienced driver will transfer you directly to your hotel. Your guide will help you to check-in.
DAY 2
Xiamen to Nanjing| The Tianluokeng Tulou Clusters
Tianluokeng Tulou Clusters: Prepare for an enchanting journey as you depart from Xiamen towards the Tianluokeng Tulou Clusters. Located in the picturesque Shangban Village, Shuyang Town, these extraordinary earthen buildings are a testament to Hakka architecture and culture. Comprising four circular and one rectangular Tulou, Tianluokeng is not only well-preserved but also awe-inspiring. This unique village has earned its place among China's 'Famous Historic Cultural Villages' for its distinctive heritage.
DAY 3
Nanjing to Yongding| The Chuxi Village
Venture to Chuxi Village, a hidden gem in the countryside, to witness the captivating Chuxi Earthen Building Cluster. Here, you'll find a collection of five round and numerous square earthen buildings. Nestled amidst lush mountains and verdant landscapes, these massive structures appear like treasures waiting to be uncovered.
Your next stop is Gaobei Village, home to the grandeur of Chengqilou Tulou. Known as the "Tulou King," Chengqilou is an architectural masterpiece nearly three centuries old. Comprising four concentric circular buildings, this colossal Tulou once sheltered 80 families and boasts a total of 400 rooms.
DAY 4
Xiamen to Zhangjiajie | The Hulishan Fortress
Begin your day with a visit to the historic Hulishan Fortress, a fascinating blend of Ming and Qing Dynasty architecture with European influences, built in 1891. Marvel at the fortress's remarkable cannons, including both the world's largest and smallest. Explore the ancient military facilities, barracks, castle, trenches, and weaponry, offering a glimpse into the past.
Take a short 10-minute ferry ride to Gulangyu Island, located southwest of Xiamen. This charming island is adorned with colonial buildings dating back to the post-Opium War era, showcasing architectural influences from Britain, America, France, Germany, Spain, and more. Known for producing many of China's renowned pianists and boasting the highest piano ownership rate in the country, Gulangyu Island offers tranquil attractions like Crag of Sunlight and Shuzhuang Garden. Stroll along winding paths, explore quaint shops for unique souvenirs, and immerse yourself in the island's serene ambiance.
DAY 5
Zhangjiajie | Zhangjiajie National Forest Park
Explore the enchanting Zhangjiajie National Forest Park, a UNESCO World Heritage Site since 1992. Wander amidst the ethereal landscapes, where pillar-like rock formations, sculpted by centuries of erosion, create a breathtaking panorama. With lush forests covering over 90% of the area, the park encompasses attractions like Yuanjiajie, Yangjiajie, Jinbian Stream, and Wulongzhai. Delve into the vibrant cultures and folklore of nearby villages, home to Tujia, Bai, Miao, and Hui communities, offering fascinating side trips.
Ascend Mt. Tianzishan, renowned for four natural spectacles: misty peaks, sunrise vistas, moonlit nights, and snow-covered winters. Enjoy over 80 natural viewing platforms, each offering awe-inspiring scenery. Take a cable car to Tianzi Mountain and relish the views on your way up. Note that during peak hours, you might experience long wait times for the cable car, so your guide will arrange a suitable schedule to avoid the rush.
Avatar Inspiration at Yuanjiajie: Begin your day at Yuanjiajie, located in the northern corner of Zhangjiajie National Park. Immerse yourself in its mesmerizing attractions, including the famed Hallelujah Mountain, reminiscent of the floating rocks from the movie "Avatar." Capture captivating photos of the 'First Bridge in the World' from the 'Viewing Bridge Platform' (Wangqiaotai). For an optimal photography experience with fewer crowds, your guide will lead you there around 5:00 AM.
Continue your exploration by visiting Tianzi Mountain and Yangjia Valley, accessible from Yuanjiajie. Highlights include the First Bridge in the World, the iconic Hallelujah Mountain, and the picturesque Viewing Bridge Platform.
DAY 6
Zhangjiajie | Yangjiajie Scenic Area
Explore the pristine Yangjiajie Scenic Area, a hidden Zhangjiajie gem boasting breathtaking landscapes, including Tianbofu, Wulong Village, Skywalk, and Narrow Cliff. Note that Tianbofu is closed from August 27th to September 20th for maintenance.
Enjoy a serene round-trip on the Yangjiajie cable car, offering fewer crowds and fantastic Zhangjiajie pillar views. A six-minute ride takes you to Yuanjiajie, famous for its unique sunset viewpoints with towering natural rock formations. Access the cable car station with a scenic 20-minute walk and a 15-minute shuttle bus ride.
Begin your Zhangjiajie Photography Tour at Laowuchang, renowned for captivating sunrise shots. Then, explore Kongzhong Tianyuan (Sky Field Garden), featuring rice paddies on an outcrop surrounded by iconic Zhangjiajie towers. It offers excellent farmer-focused and panoramic shots, including views of the distant Bailong Elevator.
Continue your photography journey, capturing the Hundred Dragon Elevator from 'Sky Field Garden' and 'Spirit Soldiers Meeting.' This quirky elevator provides unique vantage points for your Zhangjiajie photography adventure.
DAY 7
Zhangjiajie | The Huangshi Fort
Embark on a serene journey through the picturesque Golden Whip Stream, nestled within Zhangjiajie National Forest Park. The 7.5 km trail winds through lush mountains and offers a shady path, perfect for a leisurely 2 to 3-hour walk. Keep your camera ready as you may encounter playful monkeys along the way. The stream's crystalline waters flow year-round, and you might even catch a glimpse of the elusive Chinese giant salamander.
Ascend to breathtaking heights with a visit to Huangshi Fort, perched at 1080m above sea level and spanning 16.5 hectares. Named after the hermit Mr. Huangshi, this mesa offers unrivaled panoramic vistas of Zhangjiajie National Forest Park, showcasing marvels like the Treasure Box of Heavenly Books, Magic Sea-suppressing Needle, South Pillar of Heaven, and Golden Tortoise Watching the Sea. A saying goes, "He who does not reach Huangshi Fort has never truly been to Zhangjiajie."
Sky-High Cable Car AdventureGet: ready for an exhilarating cable car ride to Huangshizhai, situated on the western side of Zhangjiajie Forest Park, at an elevation of 1200m. Spanning 250 acres, this area offers awe-inspiring views of imposing rock columns and the rugged forest landscape. Capture unforgettable moments as you soak in the beauty of nature from the top.
DAY 8
Zhangjiajie| Grand Canyon with Glass Bridge
Baofeng Lake: Nestled within the heart of a picturesque mountainous landscape, Baofeng Lake offers a serene escape. Begin your journey with a convenient shuttle bus ride from the entrance to the lakeside pier. Here, you'll board a charming wooden boat for a leisurely 30-minute cruise on the crystal-clear waters. As you drift along, take in the breathtaking vistas of the diverse hill formations and immerse yourself in the captivating melodies of the local minority people performing their traditional songs.
Zhangjiajie Grand Canyon with Glass Bridge: Prepare to be awestruck by the natural wonders of Zhangjiajie Grand Canyon, a recent addition to China's tourism scene. This enchanting destination boasts a harmonious blend of mountains, meandering streams, mysterious caves, towering cliffs, and lush forests. One of its standout attractions is the world's longest and highest glass bridge, suspended an impressive 300 meters above the ground. For those seeking an exhilarating experience, walking on this transparent marvel is an absolute must. However, if you prefer to avoid the glass bridge, an alternative route is available to ensure you don't miss out on the adventure. Regardless of your choice, Zhangjiajie Grand Canyon promises an unforgettable journey through nature's wonders.
DAY 9
Zhangjiajie | Tianmen Mountain
Tianmen Mountain (Tianmen Cave): Often referred to as the 'heart and soul' of Zhangjiajie, Tianmen Mountain stands as the tallest peak in the region. This natural wonder boasts a landscape adorned with ancient trees, picturesque karst formations, and breathtaking winding roads carved directly into the cliffside. To reach its majestic summit, embark on an awe-inspiring 30-minute cable car ride that claims the title of the world's longest cable car journey.
Tianmen Mountain Glass Walkway: Situated within China's magnificent Tianmen Mountain National Park, the Tianmen Mountain Glass Walkway is an exhilarating adventure that takes you to dizzying heights. Suspended 1,430 meters above the ground, this 1.6-meter-wide, 60-meter-long glass walkway extends boldly from the sheer cliff, offering brave souls both spine-tingling thrills and unobstructed panoramic views of the stunning mountains below.
DAY 10
Zhangjiajie to Fenghuang | Dehang Miao Village
Dehang Miao Village: Explore the stunning Dehang Miao Village in western Hunan Province, surrounded by majestic mountains. Enjoy the natural beauty of winding creeks, striking geological formations, waterfalls, terraced fields, and traditional wooden bridges. Immerse yourself in local culture with activities like lion-grabbing, bullfighting, singing, dancing, and more.
The Red Stone Forest National Geopark: Located in Guzhang County, this 20-square-kilometer geopark boasts a diverse landscape of stone forests, towering peaks, rivers, lakes, waterfalls, and caves. Discover fossils scattered throughout, known as "pagoda stones" or "the Chinese corner stones," offering a glimpse into the past. Just 120 kilometers from Zhangjiajie, it's a must-visit attraction in the region.
DAY 11
Fenghuang | Fenghuang Ancient City
Southern Great Wall in Fenghuang: Discover the unique Southern Great Wall, the only one of its kind in Southern China, nestled in Fenghuang County. Stretching over 190 kilometers, this remarkable structure was constructed between 1554 and 1622, spanning more than six decades. Explore its rich history and breathtaking landscapes.
Fenghuang Ancient City (Phoenix City): Situated along the picturesque banks of the Tuo River at the western border of Hunan, Fenghuang Ancient City, also known as Phoenix City, is a place steeped in history. By day, it exudes a tranquil and timeless charm, while by night, it transforms into a mesmerizing world of lanterns and vibrant activity. During your visit, you'll encounter nine must-see attractions within Fenghuang Ancient City.
DAY 12
Fenghuang to Kaili | Sister's Meal Festival
Sister's Meal Festival: Immerse yourself in the captivating Sister's Meal Festival of the Miao people, often referred to as the Oriental Valentine's Day. This unique celebration centers around sharing colorful lover's rice and provides a delightful opportunity for young people to meet potential marriage partners. Spend a full day immersed in the festivities, which include thrilling bullfighting, exhilarating dragon-boat races, captivating wooden-drum dances, and a bustling local market. Don't miss the chance to be enchanted by the exquisite silver ornaments that are an integral part of this fascinating cultural experience.
DAY 13
Kaili to Rongjiang | The Zaidang Dong Village
Zaidang Dong Village: Explore Zaidang Dong Village, where history and tradition come to life. This unique village, with its iconic wooden houses built without nails, invites you to immerse yourself in Dong culture. Discover their vibrant festivals at the distinctive drum tower, where you'll be welcomed by warm and lively locals.
Kongbai Silver-Jewelry-Making Experience: Journey to the 'Last Silversmith Miao Village' to learn the art of silver jewelry making. Visit a local workshop and craft your own silver jewelry piece, guided by skilled silversmiths. Gain hands-on experience in saw piercing, soldering, metal forming, texturing, and polishing, all while delving into the rich Miao culture.
DAY 14
Rongjiang to Congjiang | Jiabang Rice Terraces
Jiabang Rice Terraces: Explore the breathtaking Jiabang Rice Terraces, nestled in the Southeastern region of Guizhou Province. These terraces, painstakingly carved into the hillsides over hundreds of layers, offer a mesmerizing spectacle throughout the year. Witness the mirror-like terraces in spring, lush green expanses in summer, and golden vistas in autumn. The true magic, however, lies in the harmonious fusion of these terraces with the peaceful and distinctive wooden houses of the Miao Minority. Located just 80 kilometers from Congjiang County and 83 kilometers from Rongjiang County, Jiabang Rice Terraces promise an unforgettable journey through stunning landscapes and rich cultural heritage.
DAY 15
Congjiang to Zhaoxing | Zhaoxing Dong Village
Zhaoxing Dong Village: Explore the cultural richness of Zhaoxing Dong Village, one of Guizhou Province's largest Dong villages, boasting over 1000 households. The village is famed for its impressive drum tower complex, recognized as the largest in all of China.
Basha Miao Village: Step back in time and immerse yourself in the ancient traditions of Basha Miao Village. This unique and well-preserved Miao Ethnic village has upheld its customs for over 2200 years, dating back to the Qing Dynasty. Unlike many places touched by modernization, Basha remains a testament to the past, with residents still residing in traditional wooden houses and practicing age-old customs. Don't miss the opportunity to witness the distinctive men's hair dresses and the women's radiant fabric made from egg white—a living heritage that sets Basha Miao Village apart.
DAY 16
Zhaoxing to Guilin | Longsheng Rice Terraced Fields
Longsheng Rice Terraced Fields: Don't miss the awe-inspiring Longji Rice Terraces, known as the 'Dragon's Backbone,' during your Guilin adventure. These manmade wonders, crafted over 600 years ago by local minority communities, resemble dragon's ribs gracefully protruding from steep mountainsides. Located about 2½ hours from Guilin, the terraces span an impressive 66 square kilometers. To reach the village of Ping'an Zhuang, expect moderate walking and multiple steps for about an hour, rewarding you with breathtaking panoramic views of the terraces. If needed, sedan chairs are available for hire at around CNY 350 per person for a round trip, or we can arrange a car transfer to the mountaintop with advance notice (not available during Chinese national holidays).
Experience Yao Embroidery — China's Cultural Heritage: Immerse yourself in China's Intangible Cultural Heritage as you explore Yao-style embroidery in Longji. Local women excel in this art, and you'll visit an embroiderer's family to try your hand at this intricate craft. Discover the secrets of dyeing cloth and the unique symbolism behind the patterns they create, fostering a deeper connection with the local culture while creating cherished memories of your journey.
DAY 17
Guilin to Yangshuo | Li River Cruise
Xingping Ancient Town: Visit Xingping, once the largest town along the Li River, just 63 km (39 miles) from Guilin and 25 km (15.5 miles) from Yangshuo. This charming town is a photographer's dream, renowned for its iconic Li River vistas, stunning sunsets, and cormorant fishing scenes. Stroll along Xingping Old Street, a historic one-kilometer stone-lined lane adorned with traditional brick buildings and assembly halls.
Li River Cruise (4-Star Boat): Embark on a memorable four-hour cruise along the Li River, taking you from Guilin to Yangshuo. The journey unveils breathtaking limestone peaks, bamboo groves, rice paddies, water buffaloes, and picturesque fishermen. Our choice of a newly operated 4-star boat ensures a comfortable experience with a buffet or semi-buffet lunch on board. Capture the magic of Guilin's landscapes from the water.
DAY 18
Yangshuo to Guilin | Reed Flute Cave
Reed Flute Cave: Venture just 5 kilometers northwest of Guilin city to discover the enchanting Reed Flute Cave. Named after the reeds that grow at its entrance, this cave is Guilin's largest and most impressive. Stretching 240 meters long, with a tour length of approximately 550 meters, it unveils a mesmerizing world of stalactites, stalagmites, stone pillars, curtains, and whimsical formations in vibrant colors. Your 40-minute journey through the cave involves navigating various steps, so watch your step as the lighting is subdued. Your guide will illuminate the way with an electric torch.
Elephant Trunk Hill: Explore Elephant Trunk Hill, an iconic Guilin landmark at the confluence of Li River and Peach Blossom River. Rising 55 meters high, it owes its name to its resemblance to an elephant sipping water from the Li River with its trunk. This hill boasts numerous caves and is crowned with a charming small pagoda.
Yangshuo Countryside Tour by Private Car: Experience the tranquility and natural beauty of Yangshuo's countryside. Marvel at the unique, sky-piercing hills and immerse yourself in the serene local farming life. This tour provides an authentic glimpse of rural South China, taking you into local villages and homes. The journey lasts approximately an hour.
Xianggong Hill: Located just 28 kilometers north of Yangshuo, near Putao Town, Xianggong Hill is a photography enthusiast's dream. In just 20 minutes, you'll ascend to the peak and witness the breathtaking sunrise over the Li River's winding bend, surrounded by captivating Karst landscapes. Don't miss the opportunity to capture this awe-inspiring scenery.
Tour Price
FromUS4,750 p/p
Based on a private tour for 2 people. Price varies depending on program, travel date, number of people and chosen hotel
Price includes:
Private air-conditioned business car with big windows and ample space
Activities, hotels, and meals listed in the itinerary
24/7 helpline for while you are traveling
Tour code: cht-cx-62
Your 1:1 travel consultant will reply within 1 working day.