Xi'an Discovery + HSR Experience
2-Day Xi'an Tour from Beijing
China's high-speed railway (HSR) network links major cities with fast and comfortable transport. This tour is designed for travelers who want a weekend (2-day) getaway from Beijing to see the world-famous Terracotta Warriors and Horses.
Take this 2-day Xi'an tour for round-trip high-speed train rides from/to Beijing, exploring China's most famous historical site — the Terracotta Army — and other essential attractions and interesting experiences in Xi'an.
Tour 'Wow' Points
Uncover the Secrets of Making Terracotta Warriors and Try Them Out
Discover facts about the terracotta world wonder that can't be Googled. Learn how to make a terracotta warrior with a local rural artisan.


Feel the Glory of an Ancient Capital City on the City Wall
As a capital city of 13 dynasties, Xi'an has the largest and best-preserved city wall in China. Walking on it is the best way to feel the historical atmosphere of Xi'an city


Have a Food Adventure in the Muslim Quarter
Try some ever-popular local snacks such as roujiamo (pita bread with meat in — "a Chinese hamburger"), biangbiang noodles, and pita bread soaked in lamb soup. Or even try something even more popular, but that may seem a little adventurous...


Discover a Chinese-Style Famous Mosque
Behind the bustling Muslim Quarter, the Great Mosque is quiet and ceremonial. Its traditional Chinese architectural style is very special. There cultures meet and meld.


Why Choose Us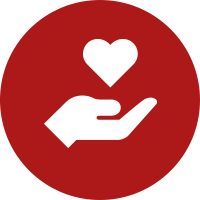 Your Wellbeing is Our Priority.
1-to-1 travel expert
Vaccinated guides
Private Rides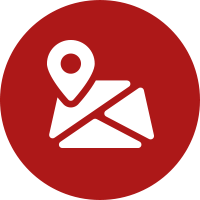 Your Trip is Perfectly Planned.
Less crowded
Exclusive Exciting Experiences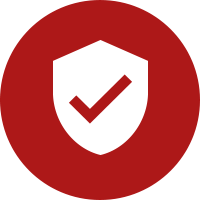 Your Booking is Risk-Free.
No cancellation fee (up to 22 days before departure)
Free changes
Finish Your Booking in as Quick as 1 Day
1. Tell us your dream travel idea
2. Work out your unique plan with 1 to 1 expert advice
China Highlights, Asia Highlights, and Global Highlights collaborate to provide families and couples with personalized and stress-free experiences in diverse destinations.


Excellent Guide.

Jenny helped explain a lot of historical facts made us appreciate the Chinese civilisation a lot more. Want to know more after leaving.

more

Nov 2023, 772lauw

Xi'an tour

Jenny is an excellent guide, so knowledgeable and easy to talk with. Her driver was also excellent. We spent 3 days together seeing the highlights of Xi'an and dining together. We hit a cold spell so she gave us two neck scarves, which was an unexpected treat. If you come to China, ask for Jenny. Highly recommended!

more

Nov 2023, CNN N

Memorable Tour with Susan

Susan gave us a great tour of Xi'an. She has a genuine interest in Chinese culture and history and took us to sites and restaurants where locals go. She was flexible with plans and made some great recommendations and because of that, we did even more than we originally expected. Thank you to Susan for a wonderful experience. Xi'an was definitely one of the highlights of our tour and we will tell everyone about your beautiful and historically-rich city, Xi'an.

more

Nov 2023, grei

Awesome Guide and Experience!

We have been travelling through China since the 10th of November. Prior to departing Shanghai, our guide in Xi'an made contact with me to let us know she would meet us at the arrival gate as we took the train from Shanghai, this made me feel super comfortable as we arrived into a completely new city. She let me know the instructions on where to meet her when we get off the train, when we arrived we were greeted by our guide Jenny at the gate.We were then taken to our car, met our driver for the duration of our stay Mr Chu!After arriving at our hotel Jenny helped us checkin and then we dropped our bags off to explore the main square of Xi'an and find some dinner as we arrived in the evening.The next day Jenny met us with our driver Mr. Chu at the hotel reception and took us to visit the Terra-cotta Warriors and Horses followed by Big Wild Goose Pagoda in the afternoon, Jenny's knowledge and explanation of both these activities were amazing and we learned so much from her. Later that evening she recommended a traditional Chinese show and dumpling banquet which we thoroughly enjoyed.The second day Jenny took us to the Xi'an City Wall where we were able to ride a bike along the top, we then went to a local house and made dumplings for lunch before she accompanied us to the train station where we were sad to say our goodbyes but very thankful for our time with Jenny and Mr. Chu.We are coming to an end of trip, returning to home to New Zealand. If you need a guide who has a great command of the English language, friendly and knowledgeable then please request Jenny as your tour guide through China Highlights!

more

Nov 2023, John M

Great Fun Tour with Mervyn!

Mervyn was a wonderful tour guide for our trip to Xi'an! She showed us the amazing food that the city offers and the important history this city contains. She helped make our trip enjoyable and simple! Thank you Mervyn :)

more

Nov 2023, Angelica M

A Truly Amazing Experience

An amazing experience. Given China Highlights' reputation, I had high hopes for the logistics of the tour. The reality, however, far exceeded my expectations. From arrival to departure, and all points in between, the tour was executed with precision. I stood in awe, gazing at the terracotta warriors; my wife and I strolled along the city wall. The warmth and friendliness of the locals were exceeded only by the knowledge, experience and genuine humanity of our guide, Jenny. China is amazing. While the historic sights are world attractions, I found its people to be the greatest treasure. Thank you China Highlights. Thank you Jenny.

more

Nov 2023, Mark W

Wonderful time in Xi'an with a great guide

Visiting best museums, tourist attractions areas and historical sites with excellent guidance by Mervyn. She arranged everything in advance for our family so we spent very unforgettable time in Xi'an in three days.If you want to discover more about chinese history i would highly recommend Xi'an tour and my tour guide Mervyn to anyone visiting china.

more

Nov 2023, burge c

Wow! Did not know China's historical depth and culture.

Xi'an is an incredible historical city. Our guide Mervyn from China Highlights was extremely knowledgeable, informative and helpful. Very attentive to our needs and went above and beyond to take care of us. Exceptional service and care from the heart.

more

Nov 2023, Tony S

1 day Xi'an tour

Despite my schedule only allowing for 1 day in Xi'an, Mervyn my guide was able to give me a fantastic experience in visiting both the Terracotta Warriors and making time for the old city too since she's hugely knowledgeable and great company. Great visit all round.

more

Nov 2023, Voyager816706

Amazing experience in Xian

Xian was just amazing. We had a great tour guide, Jenny. Jenny spoke excellent English. Not only was she friendly, she was flexible too. She was able to reschedule our visit to the Terracotta warriors to the following day due to my hubby not feeling too well. She also helped get flu medicine for him. Very knowledgeable in Qin Dynasty history, she certainly made our trip very enjoyable.

more

Nov 2023, Dell

Special thanks to Susan

This is my 2nd time in Xi An, My friend arranged a private tour through China highlight, it definitelymakes a huge difference with a tourguide! China highlight arranges all the tour guides and drivers for four cities for us, so convenient, saved us lot of time . Susan is our tour guide in Xi An, she is very responsible and took great care of us, she is knowledgeable about Xi An's history, shared many fun stories, very impressive, obviously she loves n so good at what she does! We had great time in Xi An, the Xi A food is very delicious, Susan took us to the restaurant seems all were very popular among locals. Thank you so much, Susan, without you, our trip won't be as funn efficient.

more

Nov 2023, Venture216019

Ken was the best guide in Xi'an!

Ken in Xi'an was the best guide we had during our stay in China. He was super knowledgeable and curious, added a bunch of extra tips and information that really helped us understand what we were seeing and meant we made the most of our free time as well as the time with him. Not to mention his English is perfect! We had the most wonderful time thanks to him!!

more

Oct 2023, Inspire03097093187

3 nights in Xi'an City

This museum was unbelievable. Everything I had known from a Western point of view was small in comparison to the vast amount of ceramic sculptures. My guide Susan informed me of the history of the making of the warriors and horses. Susan had a good way to explain the details about each warrior and their social status. She explained the kings desires and even about the farmer's history that came after; that had an effect on the warriors preservation. I would suggest seeing the panorama short film about the history of the warrior for some more detail.

more

Oct 2023, Blake Evans

Xi-an

Susan was our Xi-an English guide and she pick us up from the terminal and send us to the Hotel on the day of arrival. She is a very present, soft spoken, helpful during our stay in Xi-an. She brought us to the Ancient City Wall, Terracotta Warriors / Horses and we have lunch at one of the popular Local Restaurant. We also visited the Muslim Quarter, Big Wild Goose Pagoda and Shaanxi History Museum. Susan is very well verse in the history of Xi-an and explain to us about the history of Xi-an.

more

Oct 2023, John W

An excellent tour around Xi'an with an exceptional tour guide and chauffeur

I was fortunate to travel to Xi'an and visit the historical sites, (terracotta warriors, the big wild goose pagoda a nd the ancient city wall), and places of interest, (the history museum and the muslim quarter). However, what made the two day tour so memorable was the tour guide, Jenny and chauffeur Zhu. Jenny was fantastic;her historical and local knowledge was excellent, her organisational skills were exceptional.We were able to discuss a wide range of subjects, from my point of view a thoroughly lovely person to be around.Everything ran like clockwork.

more

Oct 2023, Richard M

Xian and Lhasa - a trip of a lifetime!

Our Xian tour guide, Sherry, took exceptional care of us, guiding us through a peak travel season and some rain with expertise and patience. We learned so much about China's Xian history through her. In Lhasa we were greeted with Sonam's passion for his Tibetan culture and never-ending smile. Our lifelong dream to visit Tibet was made so much better with his guidance and knowledge. Thank you China Highlights for taking such good care of us and for sharing your amazing country with us.

more

Oct 2023, Sharon Townshend

Начало Великого Шелкового пути - древняя столица Чанъань

Это была моя вторая поездка в Сиань, который я полюбила еще в свой первый визит в Китай. И вторая встреча с прекрасной древней столицей Поднебесной сделала это чувство еще глубже и сильнее! Большое спасибо нашему замечательному гиду – Вале, консультанту Стелле и China Highlights! Терракотовая армия потрясает масштабностью и искусностью древних мастеров. Возможность соприкоснуться с частью истории великой империи!

more

Sep 2023, Антонина К

Great way to see the city

Private tour with China highlights made seeing Xi'an super easy. We saved a lot of time with a private driver, and our guide Jenny took really good care of us, sending instructions for where to meet once getting off the train and made everything feel really safe and easy. She also accommodated a number of last minute changes to our itinerary without batting an eye. She was very patient, knowledgeable and friendly. It was great having a guide who grew up locally in the area to show us around (which is not always the case, from my previous experiences elsewhere). Would definitely recommend!

more

Sep 2023, Stephanie N

Mervyn is what we call a perfect tour guide!

Mervyn is what we call a perfect tour guide! She is extremely informative all the way through. She knows hers stuff and she is also enthusiastic, knowledgeable, personable and very willing to help. The whole day was perfect. A great amount of walking and a lots of physical activity ( hiking) and she was all smiling, accommodating and keeping us informative. She was absolutely the best tour guide we've ever encountered in China. Her English is perfect! Everything was so well organized. Her knowledge of the local culture and history is impressive. Fantastic

more

Sep 2023, pdaroundthewrorld

Wonderful experience!

Our tour guide was Mervyn, and she was amazing! She had great knowledge of Xi'an and the silk road, and we learned so many things we didn't know before. The Muslim quarter is a must-see, with so many streets of food. Terracotta warriors were breathtaking. We did a Hanfu experience and enjoyed walking the city at night in our tang Dynasty outfits. We wish we spent more than 2 days here as there's so much to do. Definitely recommend this tour and will be visiting again!

more

Sep 2023, Laura A
Itinerary Quick Look
Here is a suggested itinerary. We are happy to customize a tour according to your interests.
Day 1
Train to Xi'an and City Exploration
Take the early train from Beijing to Xian. Upon arrival, you will meet your Xi'an guide and be transferred to downtown of Xian.
Explore the Muslim Quarter, a bustling area full of restaurants, stands, and shops. It is a good place to go for food and souvenir hunting. The Great Mosque is nestled deep in the lanes and offers a moment of tranquility. It is a unique blend of Chinese design and Islamic faith.
The Ancient City Wall separates the city into inner and outer parts, and still stands firm after witnessing thousands of years of history. Have a relaxing walk or ride a bicycle is nice for you to enjoy the views of the city and feel the hitorical temperament of Xi'an .
Day 2
The Terracotta Warriors and back to Beijing
In the morning, you will be picked up from your hotel and taken to see the notable Terracotta Army. They have guarded the tomb of China's first emperor for nearly two millennia. Discover the army's secrets with the help of your guide. How were the warriors made? How are they preserved? What were their original colors?
Then your guide will bring you even closer to the warriors as you learn how to make miniature versions from a local shokunin family at their cave dwelling.
After the tour, transfer to the train station to catch the bullet train back to Beijing in the late afternoon.
Hotel Selection
—the Icing on the Cake
Boutique hotels are recommended to enrich your travel experience.

FromCNY3,450 / USD537 p/p
Based on a private tour for 2 people. Price varies depending on program, travel date, number of people and chosen hotel
Price Includes:
Your 1:1 travel consultant will reply within 1 working day.