What's the essence of Xi'an? How can I experience the soul of the ancient city in two days at my own pace?
This private tour includes all the highlights of Xi'an and your private guide will show you something under the surface that cannot be Googled.
Traveling is not complete without some interaction with the locals. Learn how to make terracotta warriors from a craftsman, and try original local food, which reflects the local culture. This time-smart private tour covers all in two days with flexibility.
Highlights
Skip the Line at the Terracotta Warriors
Discover the mysterious army of terracotta warriors and learn about the start of unified China (221 BC).
Unlock the Highlights of Big Wild Goose Pagoda with your Guide
Explore and get understand the syncretism with the outside world in the heyday of the Tang Dynasty (618–907).
Cycle or Walk the Ancient City Wall
See the complete features of the rampart architecture of the Ming Dynasty (1368–1644).
Let Your Eyes Linger on Fantastic Treasures at Shaanxi History Museum
Listen to the echo of million years of Chinese civilization. Try your hand and learn how to make terracotta warriors with a local family.
Private Tour Benefits
Suggested Itinerary
Day 1
First Impression of Xi'an
Lunch
Accommodation in Xi'an: 4-star: Grand Noble Hotel Xi'an / 5-star: Wyndham Grand Xi'an South

Quick Facts
History Museum
Spanning more than one million years, over 370,000 historical items are displayed and 18 of them are national treasures.
About 6,000 people visit the museum every day, which is 2.4 million per year.
Big Wild Goose Pagoda
It was the center of Buddhism and culture on the Silk Road.
It existed as the earliest, largest scale quadrangle brick pagoda, and it was rebuilt four times from the Tang Dynasty (618–907 AD) to the Ming Dynasty (1368–1644).
Activities
You will be collected from the airport and your guide and driver will ensure every minute counts.
Start learning about China's history from some of the most precious historical items displayed at Shaanxi History Museum. From large bronze wares to exquisite golden carvings, it is a feast for your eyes.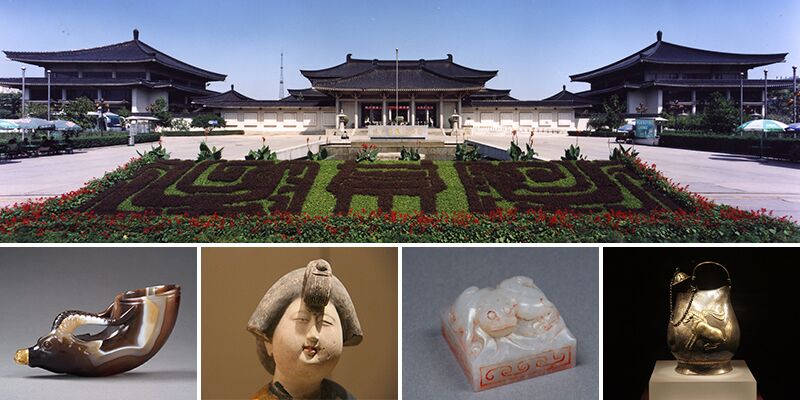 After lunch at a local restaurant, see the Chinese-style architecture combined with dozens of Buddhist historic statues and murals at Big Wild Goose Pagoda, which is also the symbol of Xi'an City.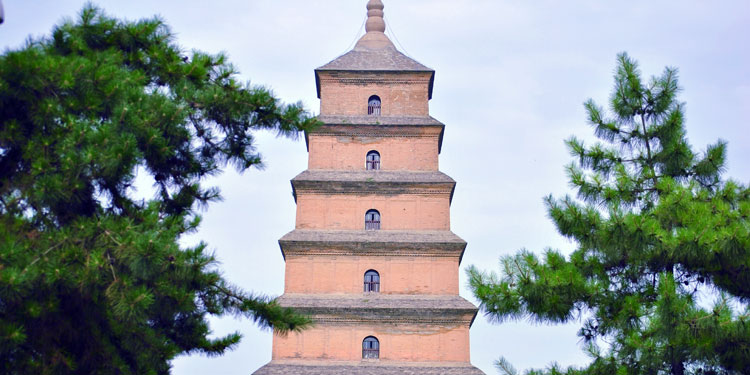 Day 2
Must-Sees in Xi'an and Departure
Breakfast and lunch

Quick Facts
The Terracotta Warriors and Horses
Featuring the earliest chromium plating technology on record, which was invented in Germany in 1937 and in the USA in 1950.
Archaeologists found a bronze sword that was bent at 45 degrees by a life-size warrior, but when they straightened the warrior, the sword sprang back to a straight shape.
The bronze weapons are still shining and sharp despite having been buried for over 2,000 years.
About 15,000 people visit the museum every day, which is 5.6 million per year.
The Ancient City Wall
It is the oldest, largest, and best preserved Chinese city wall.
Enclosing an area of about 14 square kilometers (5.4 square miles), the wall stands at 12 meters high. It is 12–14 meters wide across the top and is 15–18 meters thick at the bottom.
Activities
Taking 1½ hours to drive there from Xi'an, the Terracotta Army was discovered accidentally in 1974. This incredible army of over 7,000 soldiers, archers, horses, and chariots in full battle array has guarded Emperor Qin's tomb since 210 BC.
Pit 1: This is the largest pit and it is estimated to house around 6,000 figures and some weapons.
Pit 2: This middle-sized pit has the most army units with archers, chariots, mixed forces, and cavalry.
Pit 3: It is the smallest pit and represents the command post.
The Bronze Chariot Pit exhibits two painted bronze chariots in a large scale. Our ticket also includes Emperor Qin Shi Huang's Mausoleum Site Park with the Museum of Terracotta Acrobats, Museum of Terracotta Civil Officials, Museum of Stone Armor, and Museum of Bronze Chariots and Horses.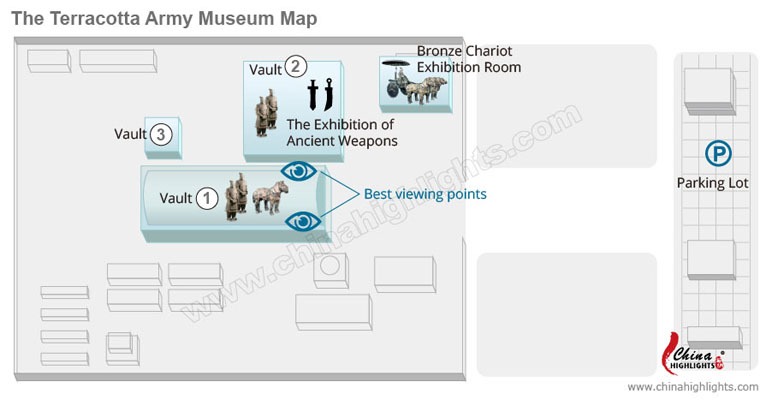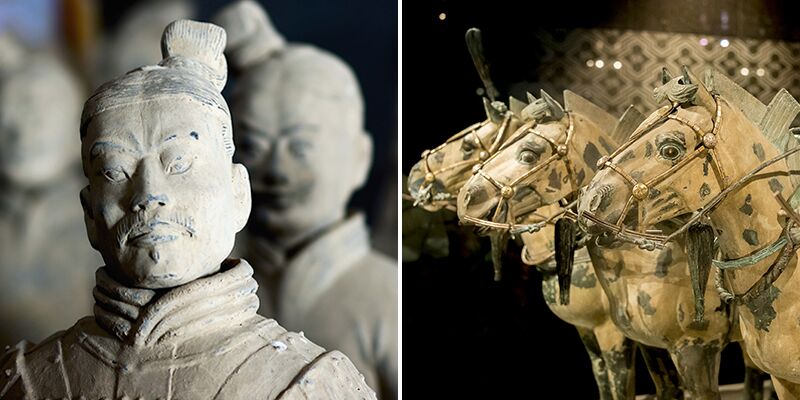 After visiting the museum, your guide will bring the warriors close to you as you learn how to make warriors from a local shokunin family rather than a factory.
Get to know traditional techniques used 2,000 years ago and try your hand at molding, carving, and painting. Have a nice interaction with the family and listen to their stories for a real life experience.
There are only a few craftsmen who continue to work in a traditional way. Visiting their craft shop is a good way to support the local community, which should be sustainably developed.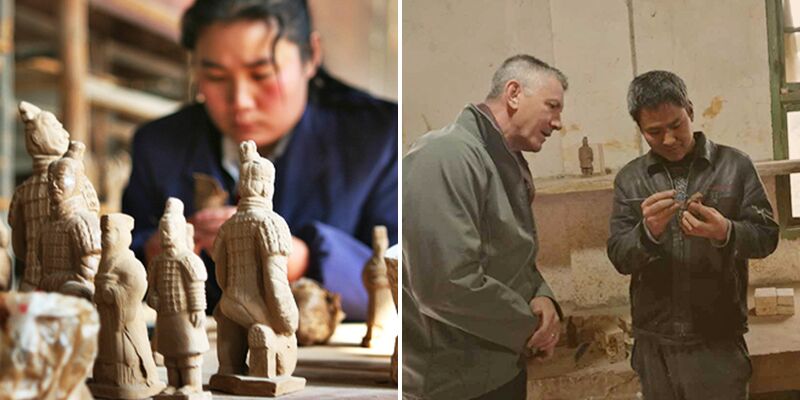 In the afternoon, take a cycling trip on the Ancient City Wall to hear the echo of history. The walls, ramparts, gates, and watchtowers form one of the oldest and most complete city defenses still in existence. Enjoy the bird's-eye view of the city.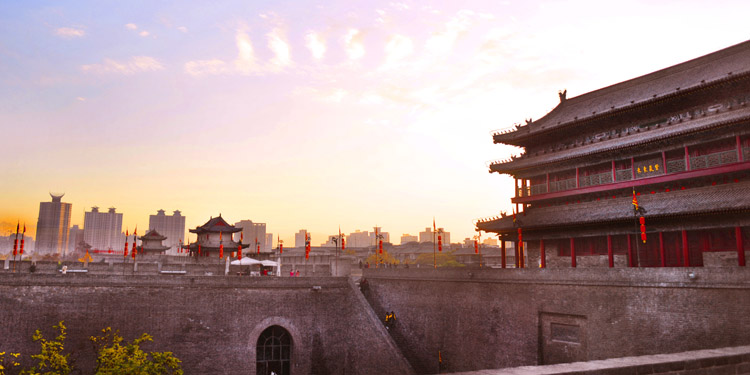 The rest of the day will be free to spend at your leisure. Your guide will see you off at the airport or railway station when it's time to say goodbye. Enjoy 5,000 years of Chinese history in 2 days.
Trip Notes
Recommendations for Your Leisure Time
Have a stroll in the Muslim Quarter and taste local snacks, or watch a Tang Dynasty performance — a song and dance show that remakes the prime time of the Tang Dynasty, one of China's most prosperous eras.
This Tour Can Be Adjusted According to Your Schedule
The two-day suggested itinerary is based on arriving flight or train in the morning on the first day and departure flight or train in the late afternoon or at night on the second day. The itinerary can be adjusted to add one more night or day according to your personal schedule.
Snacks in Xi'an
Xi'an is a paradise of wheaten food. It is fun to forage for snacks at a local food street. Usually, we recommend parts of the Muslim Quarter that serve more Muslim food and Yongxingfang Food Street where traditional food from Shaanxi Province is gathered. It is near the East Gate of the City Wall.
These snacks are recommended:
Shaanxi sandwich (La Zhi Rou Jia Mo)
Cold noodles (Liang Pi)
Dumplings stuffed with hot gravy at Jia Brothers' Restaurant (Jia San Guan Tang Bao)
Bread soaked in mutton soup (Yang Rou Pao Mo)
Various noodles
Avoid Long Queues
Shaanxi History Museum: It is free for visitors to enter the museum, but people need to get the free ticket at the entrance, and that requires queuing in line.
Method 1:
Register on the official website of the museum, make a reservation online, get tickets from a special window where has much less people. China Highlights can book tickets for customers online to avoid long queue with over 6,000 tourists a day.
Method 2:
Pay extra 300 yuan (about US$50) to buy tickets for the Exhibition Hall for Mural Paintings of the Tang Dynasty, which is called the Uffizi Gallery of China. It is a feature exhibition of the museum with much fewer visitors; you can visit the hall first without waiting, and then see other halls.
The Terracotta Warriors and Horses: Visit the museum in the early morning. It is opened from 8:30 am. Or arrived at the place at 12:00-13:00 lunch time since lots of groups have lunch during the period.
What Makes Us Different
We Offer Opportunities to Discover Something Under the Surface
The tour includes all of the city's highlights, but the real magic is found from things you won't find from a search engine. It's the local family, hidden snacks, and authentic food market that we call real life experiences.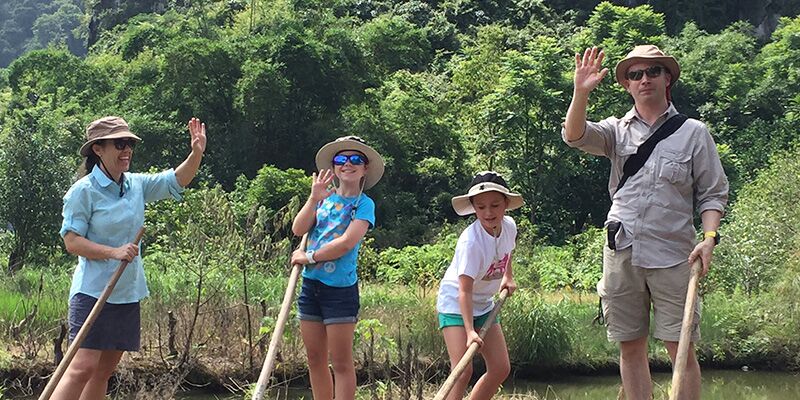 No Built-In Souvenir Shops, Factory Outlets, Detours, or Other Commission Earners
We never take our customers to the tourist shops while other groups have to waste their time and money on the overpriced souvenirs. Guides make every minute account in customers' interests.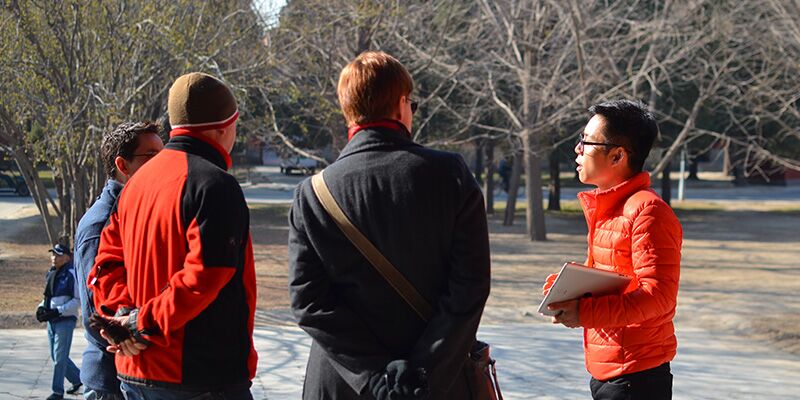 Responsible Travel
We are committed to maintaining our integrity and living by our values. Using local restaurants and accommodations, and purchasing souvenirs from local artisans, the financial benefits are spread amongst the local people.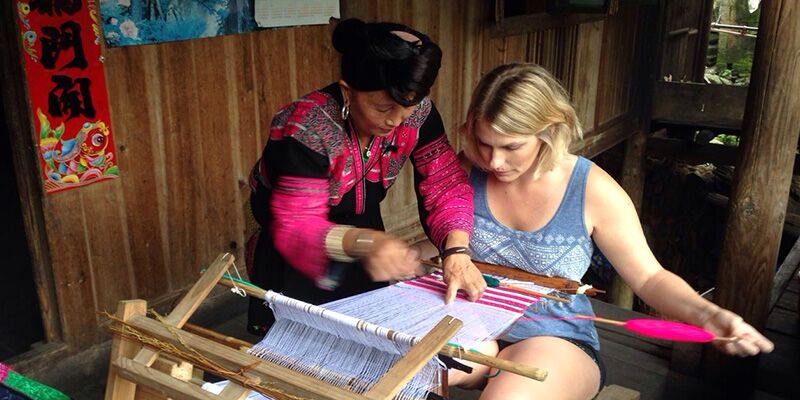 Our Service Includes:
Our 1-to-1 expert China consultancy with unlimited itinerary changes
Booking of China internal flights, trains, and cruises, per your preferences
Your own China-Highlights-trained, versatile and knowledgeable tour guide 
Your own chauffeured and comfortable vehicle, chosen for ample space
Hand-picking of hotels for your requirements
Hotel breakfasts arranged, and local restaurant lunches ordered, to suit you
Entry to all attractions on your itinerary, with queues avoided wherever possible
Our 24-7 helpline for while you are travelling