Fall in Love with the Heavenly Palette of Colors
6-Day Jianshui and Yuanyang Tour
The southeast of Yunnan Province has another kind of beauty. It is not as popular as the middle and the northwest, but it is definitely worthy of a visit if you are interested in Chinese culture and the unique views hidden in a remote area.
Admire the classic ancient buildings in Jianshui and recharge your spirit with the spectacular sight of the sprawling Yuanyang Rice Terraces. The ingenious local people have created a splendid hill-farming culture and make their centuries-old living through their wisdom and hard work.
Tour 'Wow' Points
Skip the Crowded Spots and See a Less-Visited Stone Forest Area — Naigu Stone Forest
Walk through the peaceful Stone Forest as your guide tells you interesting stories.

Climb to a high viewpoint and overlook the awesome Stone Forest.

Feel the Vitality of Jianshui Ancient Town
Admire the fascinating traditional Chinese folk dwellings at Zhu Family Garden.

Visit Confucian Temple where Confucianism was developed and preserved.

See the hustle and bustle of local life around the wells in Jianshui.

FullyUnlock the beauty of the Yuanyang Rice Terraces at the Best Time — Spring
Enjoy spectacular views of the irrigated rice terraces at sunrise and sunset.

Walk through the rice fields, where you may see locals doing farm work.

Visit Hani ethic group villages, and see their mushroom houses and minority culture.

China Highlights' Special Discovery Experiences
Your guide will take you to taste the locals' famous fresh soy milk or Tofu in Jianshui.

We have arranged a hotel inside Yuanyang Rice Terraces Scenic Area, so you don't need to rush around.


Why Choose Us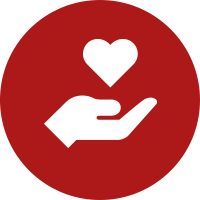 Your Wellbeing is Our Priority.
1-to-1 travel expert
Vaccinated guides
Private Rides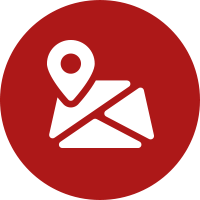 Your Trip is Perfectly Planned.
Less crowded
Exclusive Exciting Experiences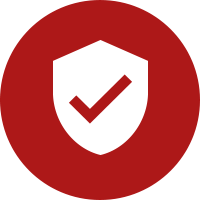 Your Booking is Risk-Free.
No cancellation fee (up to 22 days before departure)
Free changes
Finish Your Booking in as Quick as 1 Day
1. Tell us your dream travel idea
2. Work out your unique plan with 1 to 1 expert advice
98.8% positive customer reviews among 10,000+




98.8% positive customer reviews among 10,000+

Unforgettable Yunnan!

Jack Li , our tour guide at LiJiang, took great care of us when we climbed Jade Dragon Snow Mountain and suffered high altitude issues. At Dali, our tour guide Nancy Li doubled up as our photographer and speaks excellent English and entertained us with her rich knowledge of Chinese history. We had a wonderful time.

more

Apr 2023, April Lee

Thank you for such a wonderful traveling experience!

We have Jack Lee in our Lijiang trip he was such a considerate and kind tour guide. He is very knowledgeable and he accommodated all our requirement. We were fortunate to have such a nice local tour guide. I had altitude sickness and he really cared. Our private driver Mr Tang is very safe and patient. He is compliant and cares for our safety all the time. He is very humorous and gave us so much laughter. He was also very caring towards me.

more

Apr 2023, Hazel T

Cultural and scenic beauty second to none!

I would highly recommend this tour to Lugu Lake to everyone and anyone! The tour guide Jack taught me more in two days about minority cultures, Chinese history, and the amazing natural history and geography of Yunnan and the Lijiang area. As well, the drive to Lugu Lake requires an expert - and Mr Wang is an expert! (From someone who has crossed the Rockies at least 20 times) As a single woman travel who still doesn't have great Chinese it was a flawless experience - from the communications, accommodation and breathtaking scenery and cultural experiences. Please book and go!

more

Feb 2023, Connie VH

We have been travelling around Yunnan…

We have been travelling around Yunnan Province for 8 days and it's been amazing. The culture, the food, the people's kindness, all these things made our trip unforgettable. Especially our guide Nancy! The most helpful and friendly guide we could have. We really appreciate her knowledge about the local history and the culture. She's really amazing and we strongly recommend her services.

more

Mar 2022, Danielle Toledo

Awesome Yunnan trip with Nancy

We had a 6-day tour with guide Nancy around Dali, Lijiang and Shangri-La in Yunnan. She's very professional and experienced guide that made our tour far exceed expectations. It was a pleasure to have her as our tour guide. We strongly recommend her. Thank you!

more

Mar 2022, Rodrigo

One of the best things I've done in China

One of the best things I've done in China. Being that I am pretty well traveled in China this Experience was so different from the others. Each city provided a different aspect of the culture, local traditions and beauty that China has to offer. Our Tour guide Nancy was amazing as she made our itinerary very well constructed and organized. She was there to make sure we were comfortable and happy. Her hyper energy and cheerfulness made us feel enthusiastic for the day. We are very satisfied with this trip and Nancy's services that we will be sure to book again.

more

Feb 2022, RoshR

Lijiang Trip July 2021

Kudos to Alisa Liu from the agency who I must say was on hand almost 24/7 for requests and queries. Even though our trip was marred with the onset of the Typhoon In Fa with various flight and train cancellations but Alisa was quick to arrange for alternative solutions under the circumstances and made the most effort to make our journey as comfortable as possible whilst we made our way back to Shanghai. As for the itinerary, Alisa understands her clientele's different needs very well and for the most part my expectations were met. I love private tours with a very relaxed itinerary and comfortable accommodation and some of us prefer more exclusive accommodation vs a packed itinerary trying to go to a hundred location type of tour.

more

Aug 2021, Ida Suriani

Summer holiday in Yunnan

After spending 5 nights in Dali visiting sights in our own time, Alice who was very friendly and helpful, accompanied us on our drive from Dali to Lijiang. She shared interesting facts about the local area and the things we had done. In Lijiang, we met our guide Peter. Peter did an amazing job taking care of us and showing us the beautiful sights for our 3 days. He was so kind, providing us with snacks each morning and always ensuring the food met my dietary requirements. He even picked up our last minute NAT results that we did before our departure late at night! His passion and dedication to his job was very impressive, and we would highly recommend him to our friends.

more

Aug 2021, O6866ZGlaurag

Amazing experience in Yunnan

Please bear in mind that booking tickets and actually getting to the sightseeing point is very challenging, especially during peak season. But with the help of our guides everything went smooth and silky. Thank you, China Highlights, for making our first trip to Yunnan an unforgettable and carefree adventure. It was a true relaxation without any headache or stress. We had nothing to worry about, except enjoying breathtaking beauty of Yunnan.

more

Jul 2021, olya84

Natural landscapes are everything

I visited Lijiang during the Spring Festival and I thought it was gonna be packed with people but my guide always knew were to take me to avoid crowds. I had a great time, my guide was very knowledgeable and answered all of my questions with gusto. I'm very happy with my trip. --lunarcicles,Buenos Aires, Argentina

more

Feb 2019, lunarcicles

Best Decision Engaging China Highlights - Yunnan

Local guide from Kunming @ 程靖淇 is calm , well mannered and accommodated all the ladies whims and fancies ??as we were very overwhelmed with the harsh afternoon.

more

May 2023, Sherwee

Excellent Tour of Yunnan

China Highlights prepared an excellent trip for us in Yunnan. Murphy, Frank, Lily and Daniel were amazing! They were kind, knowledgeable and went above and beyond to make our trip enjoyable! We had the same driver for our time in Dali to Shangri-La and he was fantastic. He was kind, respectful and focused on the safety of his passengers! I would absolutely book another trip with these guides and driver. Thank you for a wonderful trip!

more

Aug 2021, Ashley Meadows

5 stars!

What a memorable and smooth trip with China Highlights! I will most definitely be choosing China Highlights for my next adventure. My friend and I organized two private trips with them back to back, one through Qinghai/Gansu and this one through Yunnan. I give both experiences five stars. As for our Yunnan tour specifically, I believe that this trip is well-worth its value. How awesome is it to just "show up" and have everything organized for you, with friendly guides and drivers to take you where you need to go, explaining all you need to know along the way. The trip was seamless and well-organized, and accommodations were comfortable even when choosing the more economical options. We opted for the 8 day trip (the first and last day of which were arrival and departure, so 6 true days of sightseeing). This included Kunming, Dali, Lijiang, and Shangri-la. If you are okay with a high-paced trip, this is a great option to see the main highlights in a short time.

more

Aug 2021, ruth_charity
Tour Map

Itinerary Quick Look
Here is a suggested itinerary. We are happy to customize a tour according to your interests.
Airport pick up. Relax for the rest of the day.
DAY 2
Kunming to Jianshui
Explore the less-crowded Naigu Stone Forest. Have a relaxing walk in the historical town of Jianshui and enjoy an old-world evening.
DAY 3
Jianshui to Yuanyang
Visit Jianshui Confucian Temple, Zhu Family Garden, and then take a private transfer to Yuanyang.
DAY 4
Yuanyang Rice Terraces
Take in awesome views of the rice terraces from Duoyishu Village. Climb to Tiger Mouth Pass to overlook an extensive panorama of tiered fields. Experience the folk culture of Qingkou Hani Ethnic Village.
DAY 5
Yuanyang to Kunming
Wake in idyllic surroundings and experience more of the Yuanyang terrace farmers' lifestyle, and then enjoy a comfortable and flexible private transfer back to Kunming.
Hotel Selection
—the Icing on the Cake
Boutique hotels are recommended to enrich your travel experience.


FromCNY7,700p/p
Based on a private tour for 2 people. Price varies depending on program, travel date, number of people and chosen hotel
Price includes:
Start planning your tailor-made tour now. Your 1:1 travel consultant will reply within 1 working day.