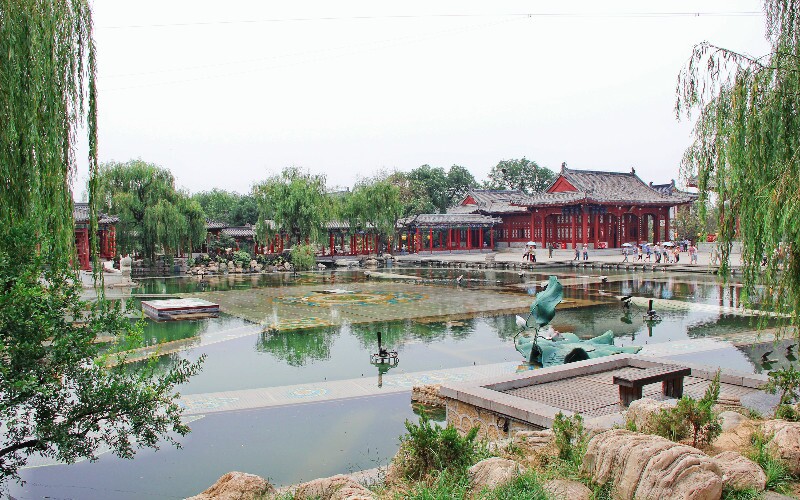 weather
Xi'an Weather in July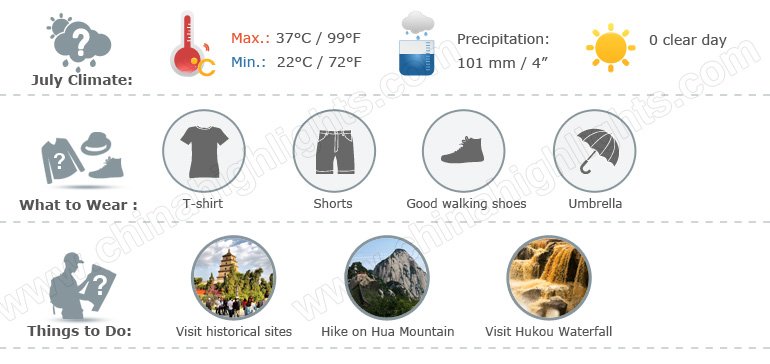 Weather: In July, the "Xi'an furnace city" months are in full swing. It is hot and muggy, and the temperature occasionally exceeds 37 °C (99 °F). It is the hottest month of the year. It is particularly uncomfortable and muggy because it is also the rainiest month of the year with about 99 mm of rain each July. The average humidity is 71 percent.
Having cool transport, restaurants, and hotels provides welcome relief. Tour Xi'an with China Highlights, and we'll keep you cool, doing our best to ensure that you have a comfortable experience in China despite the heat.
Clothing: You'll need summer clothing. Make sure you drink plenty of water and protect yourself from the sun to avoid getting heat stroke. Carry some water with you too.
Xi'an July Weather Data Graphs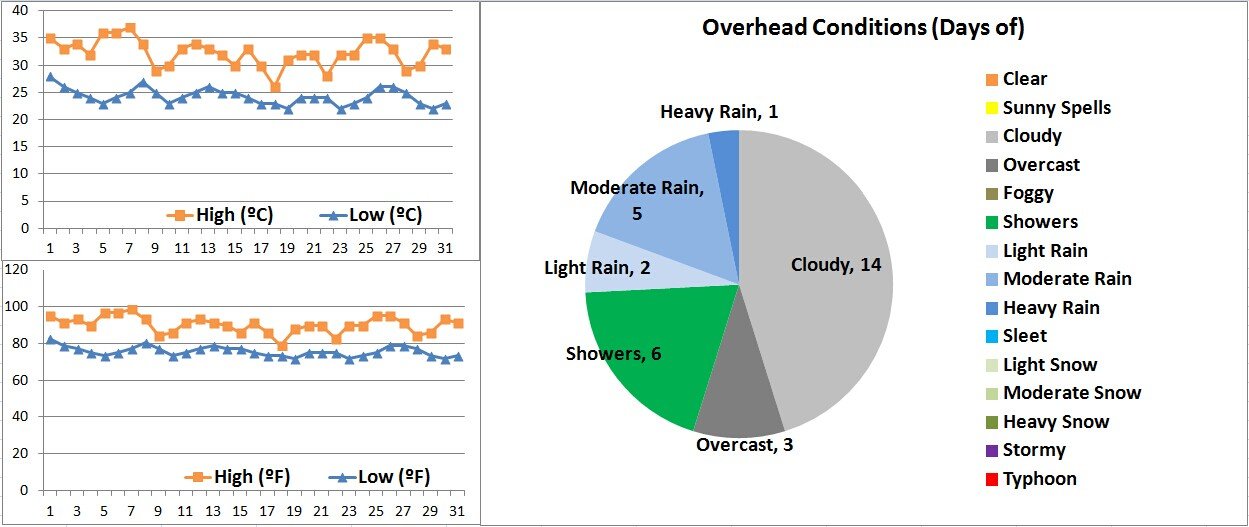 Top Things to Do in Xi'an in July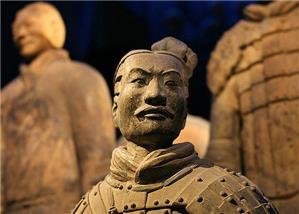 the Terracotta Warrior
The nice and cool indoor attractions include the Terracotta Warriors Museum, one of China's main tourist attractions.
Visit the Terracotta Warriors
These gritty old warriors stay cool and happy inside their temperature-controlled enclosure, and you can too. The museum and the excavation site is quite big, and you can spend hours touring the museum and viewing the fascinating details of their countenances and the excavated artifacts.
It is considered one of the great archeological sites of the world, and it's the highlight of many tourists' trip to China.
Pay a Visit to the Hanyang Tomb
The Hanyang Tomb complex was dug for Emperor Liu Qi of the Han Dynasty and his wife, officials, and family members. It was an imaginary world in miniature, and his wife's world is the highlight of the museum. In her pit, there are 3-feet-tall human figures and animal statues. This museum is often described by tourists as being even more interesting than the Terracotta Warriors museum and as worth a visit on a Xi'an tour.
Explore Nanshaomen Night Market
Nanshaomen Night Market (南稍门夜市) is one of the most popular in the city. See how the local people shop and enjoy themselves at night. It is a place to get souvenirs and have an inexpensive meal.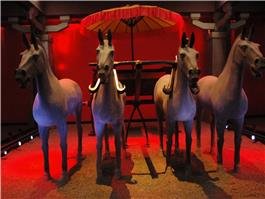 the exhibit in Hanyang Tomb Complex
Visiting Xi'an in July: Important Travel Tips and Popular Tours
July is a peak travel month.
Hotel rooms, flights and train tickets are in high demand. The city and tourist attractions are usually crowded. Prices on hotel rooms and flights may be higher than the normal.
The student summer holidays usually begins in early July. Train tickets in particular may be hard to get because they usually book tickets days before departure.
Book your tour in advance if you plan to travel in July. We'll arrange the tickets and do our best to ensure that you have a cool and comfortable experience.
Recommended Xi'an Tours
Do the above tours not meet your requirements? Contact us and let us help you plan a personalized Xi'an tour.
Further Reading
Xi'an Climate Information by Month
Related Articles

about us
China Highlights Promise