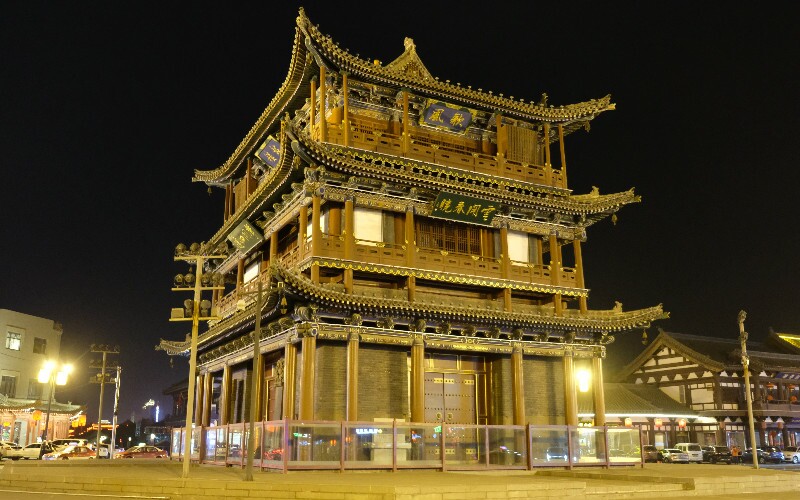 datong
Datong Travel Guide - How to Plan a Trip to Datong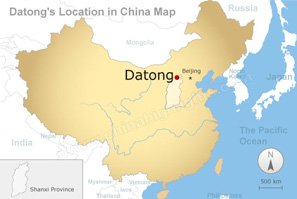 Chinese Name: 大同
Chinese Pinyin: dà tóng
Location: North China
Latitude: 40° 01' N
Longitude: 113° 03' E
Elevation: 1000 M (3281 FT)
Time Zone: (UTC+8)
Area Code: 0352
Population: 3.2 million
Datong was founded around 200 BC during the Han Dynasty(206 BC –220 AD) with the name Pingcheng. In ancient China, Pingcheng was a stopping-off point for camel caravans on the Silk Road.
Where Datong Is
Datong City is one of the most famous historic and cultural cities of China. It lies in the north of Shanxi Province, about 240 kilometers (150 miles) due west of Beijing and some 20 kilometers (12 miles) south of the Great Wall.
Roughly, it is on the border between present-day Shanxi Province and Inner Mongolia Autonomous Region.
Highlights of Datong
It was a military stronghold in ancient China.
In ancient times, Datong was a military stronghold whose mission was to hold back hordes of enemies from Mongolia. Today, Datong is a tourism-oriented city, playing a role as an important window into Chinese history.
It is China's major coal provider today.
Datong provides coal to the whole country, which is one of China's primary sources of energy. Thus, Datong is known as China's "coal capital".
It has a lot of Buddhist architecture.
Datong experienced a series of turbulent wars in its early days, and its people longed for peace. Thus Buddhism found favor. Buddhist temples started to be built in the Han Dynasty and building peaked in the Northern Wei Dynasty(386–557).
Today, Datong has many preserved Buddhist sites, and the World Heritage sitethe Yungang Grottoes is the most popular one for tourists to visit.
It was linked to the Silk Road Route in the ancient times.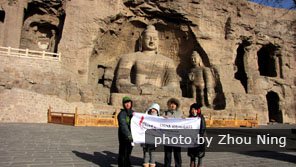 The Yungang Grottoes
In addition to these cultural highlights, Datong City was the start of the overland Silk Road route, when it was capital of the Northern Wei Dynasty
What to See in Datong
The city of Datong today is more than just a burgeoning industrial zone. It boasts a unique landscape, and is the venue of some of China's most valued historical treasures: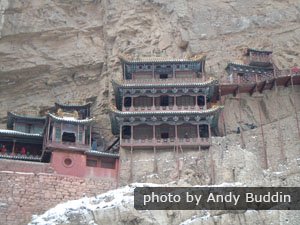 The Hanging Monastery
How to get to Datong
Datong can be reached from Beijing by train in 6 or 7 hours. We at China Highlights offer train ticket service to help you find train times and obtain tickets when traveling in China.
Datong Railway Station is an important hub for trains to other cities in China. Click here for more transportation information about Datong.
Tour Datong Your Way with Us
If you want to discover more about this cultural city, it would be convenient to have an experienced private tour guide. We can help you with that.
Here are our two most popular Datong itineraries for your inspiration:
A tailor-made China tour based on your own interests and requirements can also be designed by our experts.
Related Articles

travel guide
The Top 10 China Travel Destinations in 2021

tour planing
How China Highlights Selects Your Hotels