Escape to Huangshan from Shanghai or Hangzhou
3-Day Ancient Villages and Yellow Mountain Tour
The villages around the Yellow Mountains were once considered to be the utopia of ancient China. This 3-day relaxing tour allows you to walk or bike among ancient villages, stay one night on the mountain, see the much-sought-after scenery and indulge yourself in the hot springs to finish off your tour with some soothing relaxation.
Tour 'Wow' Points
Escape to Rural Utopia in Bishan
Stay in a typical Hui-style inn and spend time exploring the village. Head out and see how artists turn a small area into a rural paradise.


Enjoy Sunrise, Sunset, Fantastic Rocks and a Sea of Clouds
Get to the best spots for sunrise and sunset. Even if you can't see the sun itself, the pink an orange sea of clouds will take your breath away.


Why Choose Us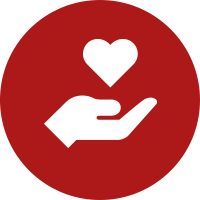 Your Wellbeing is Our Priority.
1-to-1 travel expert
Vaccinated guides
Private Rides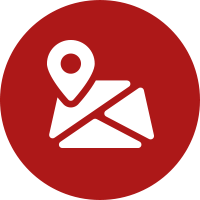 Your Trip is Perfectly Planned.
No crowds
Exclusive Exciting Experiences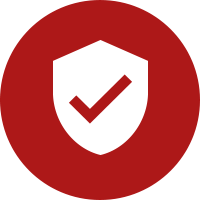 Your Booking is Risk-Free.
No cancellation fee
Free changes
Finish Your Booking in as Quick as 1 Day
1. Tell us your dream travel idea
2. Work out your unique plan with 1 to 1 expert advice
What Our Customers Said

4 Day Yellow Mountain Trip

Tony was an enthusiastic and knowledgeable guide, who skillfully dealt with any issues as they arose to make sure the days passed seamlessly and enjoyably.

more

Sep 2022, Paul

4 Day Yellow Mountain Trip

Travelling in China as a foreigner during covid is not easy, but China Highlights in general and Tony in particular made it easy and stress free, and meant I could focus on the natural beauty and rich history of this amazing country.

more

Sep 2022, Paul

5-Day Dynamic Huangshan Tour is a must!

My husband and I were in awe of the natural beauty of the Yellow Mountain. Our guide Phillip Tong, with China Highlights, gave us an exceptional experience at our pace. (As an older couple this was greatly appreciated.) He shared his vast knowledge of history and cultural significance as we trekked over and around the mountain, touring Bishan, and Hongcun. We concluded our trip by making fish lanterns. China Highlights has once again provided us with great memories.

more

Aug 2022, Catherine C

I did a 4 day trekking in the Yellow…

I did a 4 day trekking in the Yellow Mountains with China Highlights and it was even more stunning than I thought it would be. Spend two nights in the mountains and one in Huangshan, totally worth is. This is a place you must visit and according to my guide every season had it's own beauty. I will definitely come back! Coco planned the whole trip according to my wishes and Tony was a perfect guide being very knowledgeable and supportive. If you don't have 4 days I'm sure a three, or even two, day trip will be very nice as well!

more

Aug 2022, Elizabeth

We had a memorable experience hiking

We had a memorable experience hiking the Yellow Mountain in Huangshan. Our trip was complicated by the typhoon that hit the area and we had to have a flexible itinerary, China Highlights helped with this. Once we arrived, Tony was very helpful & was able to tailor the experience for the different fitness levels in the group.

more

Sep 2021, Leigh Smith

Our guide for the 3 days was Tony, who was very knowledgeable, friendly, polite and spoke good english. Tony even went out of his was last minute to organize a birthday cake for my wife. He was a terrific guide. --Travel 73002

more

Dec 2019,

Dec 2019,

We reached Xi'an by G436 bullet train from Beijing. Ricky greeted us at the station with a big smile and we were off to a memorable adventure. On the way to the Terracota Warriors site, Rocky briefed us on Xi'an history. We learnt about its past as the first capital of unified China under the Qin emperor. We peppered him with questions about the people, culture and economy. At the Terracota Warriors site, we had a quick lunch at a KFC and then headed for the exhibit. Rocky told us about how farmers found the Terracota pieces while digging a well in 1974. There are three pits and a chariots museum at the site now. We toured pits 1, 3 and 2 before we went into the museum. The sight of the Terracota Warriors is something to behold .. Rocky regaled us with stories about the Emperor and how he had artisans from all over China build the army for him. We headed into the city for our night stay at the Sheraton Xi'an. Next day, we started our day at the Ancient Wall and the visited the Shaanxi History Museum where Ricky showed us precious relics and antiques from 1.6million years to present times. It was fascinating to see the artifacts from Zhou, Qin, Tung dynasties. We then visited the Great Wild Goose Pagoda, built at the direction of Huan Tsang, the famous 7th century traveller and scholar who went to India and brought back precious scriptures and relics. The Buddha temple is a tranquil site to visit and the artifacts fascinating. We had lunch at a nearby Ganges restaurant .. sumptuous Indian meal! We then went to the Muslim Quarter to see the Great Mosque, taste some local snacks and shop for souvenirs. Overall, a fantastic and memorable visit to Xi'an. Rocky is a gem of a person and made us feel like his family. We couldn't have dreamt of finding a better guide. He also lived in Tibet for 10yrs so we are looking forward to touring Tibet with him in the future. Thank you China Highlights for a memorable visit to Xi'an. --Jai Mitra,Tampa, Florida

more

Dec 2019,
Itinerary Quick Look
Here is a suggested itinerary. We are happy to customize a tour according to your interests.
Free exploration, walk around Bishan village
Take a cable car up to the mountains, hike on the mountain and enjoy sunset
DAY 3
Huangshan Departure
See sunrise, take a cable car down the mountain, Huangshan Hot Spring and departure
Hotel Selection
—the Icing on the Cake
Boutique hotels are recommended to enrich your travel experience.



FromCNY5,199p/p
Based on a private tour for 2 people. Price varies depending on program, travel date, number of people and chosen hotel.
Price includes:
Start planning your tailor-made tour now. Your 1:1 travel consultant will reply within 1 working day.