Silk Road Highlights and China's Gateway Cities
13-Day Beijing–Xi'an–Dunhuang–Urumqi–Shanghai Tour
Connecting Beijing and Shanghai, this tour is best for people who are traveling to China for the first time and are interested in the Silk Road's culture and history.
Tour 'Wow' Points
Witness the Greatest Ancient Project of China
Climb the Great Wall of China and learn about the history of the country's oldest defensive system.


Discover the Secrets of the Terra-Cotta Warriors and Horses
Meet the Terracotta Army and make a mini terracotta warrior on your own.


Admire the Valuable Cultural Heritage of the Silk Road
Appreciate the murals in the Mogao Caves and copy one of them on a mud slab by yourself.


Discover the Splendid Ancient City on the Silk Road
Explore the ruins of an ancient city and visit a Uyghur vineyard on the Silk Road.


Experience New China in the Most Developed Metropolis
Experience both the ancient and modern parts of Shanghai in one day.


Why Choose Us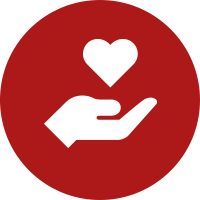 Your Wellbeing is Our Priority.
1-to-1 travel expert
Vaccinated guides
Private Rides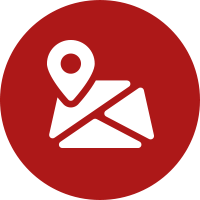 Your Trip is Perfectly Planned.
Less crowded
Exclusive Exciting Experiences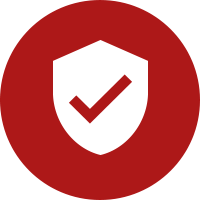 Your Booking is Risk-Free.
No cancellation fee (up to 22 days before departure)
Free changes
Finish Your Booking in as Quick as 1 Day
1. Tell us your dream travel idea
2. Work out your unique plan with 1 to 1 expert advice
China Highlights, Asia Highlights, and Global Highlights collaborate to provide families and couples with personalized and stress-free experiences in diverse destinations.


Xi'an Tour China Highlights

Carol Wang put me in touch with Jenny. An amazing a very knowledgable guide. She gave great insight into the history and culture of Xi'an. She also knew the neighborhoods and all the shortcuts to use. A great to experience I won't forget. If you're with Jenny you're in good hands!

more

Aug 2023, Anthony L

Jasmine B

Quelle expérience inoubliable avons-nous vécue à Xian accompagné admirablement par Fanny ! Par la visite du quartier musulman, armée des soldats en terre cuite, la ville et ses remparts, un spectacle grandiose, etc., Fanny à toujours su nous emmener aux endroits parfaits pour notre famille. Avant d'arriver, j'avais peur que cette ville soit sans intérêt pour mon plus jeune enfant, mais Fanny et China Highlights ont proposé des activités variées pour toute la famille et Fanny savait comment naviguer dans les foules avec notre poussette et fut d'une aide précieuse avec les enfants ! Elle nous a aussi beaucoup aidé à mieux comprendre la ville et son histoire. C'était toujours intéressant de l'écouter. Le logement à Somerset Xindicheng était parfait aussi ! Merci pour tout ! Nous en garderons un mémorable souvenir.

more

Aug 2023, Jasmine B

We worked with Kimmi Huang at China…

All the drivers and guides in each city were excellent and really enhanced our experience.we had Jennifer in .Beijing, Mervyn in Xi'an, Chase in Guilin and Kris in Shanghai. If we travel in this region again, will definitely use China Highlights, thanks for an unforgettable trip!

more

Aug 2023, Rita Arment

Wonderful two weeks in China

My mom and I visited China for two weeks using China Highlights and had Jennifer (Beijing), Mervyn (Xi'an), Chase (Guilin / Yangshou County), and Kris (Shanghai) as our guides. Our guides were knowledgeable about their local regions and very friendly. Each guide went above and beyond to make our experience memorable and special! Thank you, China Highlights!

more

Aug 2023, Annie

Great historical and cultural experience!

Mervyn from China Highlights was very adaptable and friendly during our travels to Xi'an. She was knowledgeable about the Terracotta warriors and told the history in a captivating way. An overwhelming amount of people at the warriors when we visited, but Mervyn directed us expertly. She also gave us great recommendations of places to see and try around our hotel.

more

Aug 2023, Annie A

Amazing 2 days in Xian with Jenny

We spent 2 days of our 2 week tour of China in Xian. Jenny was our tour guide and she did an amazing job at making the 2 days very special. In the two days we visited the Terracotta warriors, visited the muslim quarter, Xians old city walls, Tried our hands at both making our own terracotta soldiers and had fun trying to made dumplings. Jenny was incredibly good at her job, knew so much about the history of China/Xian, the terracotta worriers, the muslim quarter and was very happy to share all her knowledge with us. She was also very aware of our needs, ensured we hit the various stops at the right time of day to try and manage the heat. Jenny also found some amazing lunch spots for us and ensured we ate the local delicacies. Super memorable few days in Xian and we will for sure be back. Thank you Jenny for making our time with you so special and memorable!!

more

Aug 2023, Sandra

Due ottimi giorni a Xi'An

Due giorni tra le strade di Xi'An, ai guerrieri di terracotta, alla Pagoda dell'oca selvatica e al quartiere musulmano. Jenny, la nostra guida, è stata amichevole, flessibile, ci ha dato tutte le informazioni per capire la storia della zona, ci ha dato molte dritte anche per muoverci in autonomia e ci ha anche guidato tra le specialità culinarie della zona (consigliato il "banchetto di dumpling" e lo street food nel quartiere musulmano). Fantastico! Vale senza dubbio la pena muoversi con un esperto della zona, per apprezzare appieno il tempo nella regione.

more

Aug 2023, Maverick G

Another great trip with China Highlights (and Jacob)!

This, our second leg of our three week China Highlights tour, occurred in Xi'An and surrounding area (Muslim quarter and mosque, 14 km bicycle ride on top of the city wall, Terracotta army (got there before the open and had first row views!), Big and Small Wild Goose pagodas and Hangyangling Tomb) with Jiang Jiang (Jacob). He is an excellent, friendly, knowledgeable, helpful and attentive guide who had lots of excellent restaurant, local shadow puppet theatre and song recommendations. It was fun to be with joyful and enthusiastic Jacob and his use of a tablet to show us exactly where we were, were going and to illustrate his explanations was also greatly appreciated. Thank you Jason!

more

Aug 2023, Axel Rudolph

Xi'an Terracotta Army and Muslim Quarter

I visited Xi'an with China Highlights. Jenny was an amazing tour guide! We visited the Terracotta Soldiers and she knew everything there was to know about them. She also knew the best times and places to get a good view at them in the busy museum. We also took a scenic tour of the Muslim Quarter. Jenny was incredibly welcoming, helpful and funny. I am vegetarian, and so the lunch spot was a brilliant choice- not far from the museum- I had delicious biang biang noodles and also lychee black tea.

more

Aug 2023, Stuart

My favorite stop in China

We traveled three weeks throughout China and Xi'an was my favorite place--the history, the noodles, and mostly the people! Our tour guide, Mervin, was a master of navigating the busy tour crowds and ensuring that we got to fully enjoy and appreciate the richness and uniqueness of the area. Our first stop was the Terra Cotta Soldiers and was simply a wonder! Mervin was patient with us and explained the context, construction, and preservation of the soldiers and answered our questions. She is deeply connected to the area and it was incredible to hear her perspectives and family stories. It made for such a special and memorable visit. After the soldiers, we biked the city walls, ate snacks in the Muslim quarter, and feasted at delicious local restaurants that Mervin reserved.

more

Jul 2023, Kaila W

Fantastic City, Fantastic Guide!

We had a fantastic time in Xi'An and this was all down to our fantastic guide, Mervvyn. She was very caring, understanding and flexible. Not only that, but she had a vast knowledge of the rich history in Xi'An and shared the information in a brilliant way. We were so lucky to have such a great guide! The hotel that was organised by Maggie was excellent and we really enjoyed our stay there. Thanks so much again to you both, Maggie and Mervvyn!

more

Jul 2023, Máirtín P

Two wonderful days

Two wonderful days visiting city wall, Muslim quarter and great mosque, terra-cotta warriors and Big Wild Goose Pagoda. Our guide Jenny helps to have perfect days. She also bring us in nice restaurants for delicious lunches. On the second day we also taste the leeches concubine tea.

more

Jul 2023, Giancarlo

Excellent experience

Thank you to China Highlights for arranging amazing guide Mervyn and driver Mr Liu. Mervyn was friendly, professional, knowledgeable and informative. Her explanations in each museum and historical site were fascinating and amusing. At the end of our two day trip in Xian, she took us to a mosque near Bell tower which was just like an oasis hidden behind the bustling city - so quiet and peaceful. We had a magical experience!

more

Jul 2023, Sasha

China, beyond what you hear...

We recently booked with China Highlights and visited few cities in China including Xi An. In Xi An, we were guided by Mervyn through the tour. Mervyn connected with us before we leave Beijing and helped us through our trip until we got to Xi An. At Xi An, she had a detailed plan for our time with many flexible options in case if we wanted to change one to another. Her knowledge and familiarity with the city and culture was so helpful. Also she was so kind and patient and open to explain things in simpler language to kids so kids were engaged in the tour. We mostly enjoyed to try local restaurants, traditional costumes and street foods. Thanks to Mervyn, the experience in this tour and what we learnt was beyond expectations.

more

Jul 2023, Shaha R

Great Xi'an Tour with guide Jacob and driver

The customer service was also handled really well. We were delayed quited a lot going through customs, but our driver and guide waited patiently for us even though it was so late at night. Most people who book the tours here only speak English, but since we are bilingual, Jacob, our guide, would tell us information both in Chinese and in English depending on the situation which made learning all the facts about each attraction more fulfilling for us. He was very knowledgeable about every place and had memorised a lot of things that could only be communicated in Chinese that he wouldn't normally need. This just goes to show his talent and passion as a guide to go the extra mile. He was also very flexible with the schedule to accommodate our needs and whenever we were slightly delayed. All in all, him and the driver made our trip much more relaxing and enjoyable and we would recommend this tour and Jacob to everyone who is planning to visit this region of China

more

Jul 2023, Faith

Wonderful tour of Xi'An and Terracotta Warriorsa

We spent 2 fantastic days with Jacob in and around Xi'An - biking the city wall, touring the Wild Goose pagoda and Muslim District one day and the Terrcotta warriors the next day. Jacob was full of energy and stories to keep our teen daughters interested and engaged. He was also willing to work with us as Mandarin learners, speaking in both English and Mandarin when we were up for the challenge. We encountered very long lines due to the summer holiday and Jacob navigated them like an expert, adapting our itinerary as needed to minimize waiting times. Jacob's perspective and prepared photos/slides made it easy for us to understand the context of what we were learning and seeing. I highly recommend China Highlights tours and will use them again when we return to China!

more

Jul 2023, Jenna Bollyky

My Xi'an Experience

I visited China for 8 days while on holiday, and 3 days were spent in Xi'an. My guide from China Highlights was Jenny. Jenny did a great job and made sure I had the best touring experience I could have. She was very knowledgeable about the historical sites we visited and she had an obvious pride about her country and its human history.I am very satisfied with this travel agency and the guide who was assigned to me, Jenny. Jenny made sure the itinerary of activities were achieved and I was well taken care of.

more

Jul 2023, Charles S

Best Tour of Xi'an with MERVYN!

In June 2023, my family and I took a trip to Xi'an, China. My family and I fell in love with Xi'An, but most of our wonderful experience was curated by our guide Mervyn. We went to see the city wall, and we decided to bike around it. I think that was one of the most memorable things we did on the trip to Xi'an due to the beautiful sights you could see. Mervyn was very knowledgeable about the city and made sure to answer any questions we had. She was always trying to help us whether that was carrying our water bottles or trying to cater to our needs. Because of her, we were able to appreciate the history of the city more. Mervyn was very flexible on our schedule due to our late arrival and us being tired from the travel. We went to see the terracotta warriors and went to an old factory to make our own. This was a very memorable and fun experience. The terracotta warrior museum was very busy but worth the visit. Mervyn gave us the history of the warriors and made sure we got to the front to get a better view. Mervyn was very considerate of our needs and went the extra mile. We needed to exchange our money into RMB, and needed to go to a bank. Mervyn and our driver took us to many banks until we were able to exchange money. We went to the Wild Goose Pagoda and went to a museum. Our original museum was very full and crammed due to the fresh summer break for the Chinese students, so Mervyn was very considerate of how that would affect our experience and took us to a different museum. This museum was very beautiful, and all of the exhibits were explained by Mervyn- needless to say my family and I learned a lot. Additionally, we went to a Buddhist Temple and walked along Guanji Street. My family and I recommend Mervyn as a tour guide for any people who are traveling with children, want to be more knowledgeable of Xi'An and its history, and want to have an attentive, flexible, and cheerful tour guide.

more

Jul 2023, Jimena M

Spectacular day in Xi'an

We did the highlights of Xi'an tour and wow what a day from the time Susan picked us up she impressed us with her knowledge and story telling she arranged the most amazing day of cycling on the ancient wall a dumpling banquet and then the amazing terracotta warriors - Susan had planned the day so by the time we got to the main pit we had it to ourselves which let us marvel at these amazing creations. We are truly grateful to Susan for making our trip so special with her stories and tips on how to get around the city. I would highly recommend and we will definitely use China highlights again in the future

more

Jul 2023, Lorraine

Amazing day seeing Xi'an

We were picked up by our tour guide Susan and right from the start we were impressed by how much knowledge she had. We thoroughly enjoyed listening to Susan tell us all about the history of China, we had a fabulous day starting by cycling on the ancient wall had a beautiful dumpling banquet and then headed to the terracotta warriors. Susan had planed our trip so we skipped the crowds and had a great view of pit 1 with no crowds. The warriors were definitely a highlight of our trip to China and we thank Susan and our driver for making our trip so special and for having a lovely air conditioned car and water on hand. A most memorable trip thanks to Susan I cannot recommend using China highlights enough

more

Jul 2023, Jonsonwhanau
Itinerary Quick Look
Here is a suggested itinerary. We are happy to customize a tour according to your interests.
Your private guide will be waiting for you in the airport arrivals area. Your vehicle (non-smoking) and driver will be ready to transfer you directly to your hotel.
Day 2
Beijing City Highlights
After breakfast, start your China exploration with the biggest square in the world, Tian'anmen Square, and then go into the Forbidden City. Your private guide will avoid the crowds and take you to explore the hidden halls for a better experience.
Have lunch in a local restaurant and continue your tour with a visit to the hutongs. Take a rickshaw ride and sneak into the narrow hutongs, experiencing the true heartbeat of Beijing.
Not just an imperial temple, the Temple of Heaven is also used as a public park for local people to do their morning exercises nowadays. In the fitness equipment area, you will find seniors who are as good as Olympic athletes.
After lunch, you will be driven to the Mutianyu section of the Great Wall, which has good scenery and fewer visitors. Taking the cable car up and down will save your energy and give you more time to see the Great Wall.
Day 4
The Summer Palace, a Peking Duck Lunch, and a Flight to Xi'an
In the morning, wander around the Summer Palace, enjoy the breeze from the lake, and have a look at the imperial theater.
Peking duck is one of the typical foods in Beijing — you will have a Peking duck lunch in our handpicked restaurant before you fly to Xi'an.
Upon your arrival, your Xi'an tour guide will meet you in the arrivals area and escort you to your hotel.
Day 5
The Terracotta Army and a Traditional Cave Dwelling
Start your Silk Road adventure in Xi'an — the eastern end of the Silk Road.
Meet the life-size Terracotta Army and explore the huge site of this underground army. Your guide will explain the history and help you to avoid the crowds.
After lunch, visit a local craftsman in his home — a traditional cave dwelling. Learn how to make a mini terracotta warrior on your own.
When you've returned to the city, you will have an opportunity to stand on the ancient city wall and have a great view of the city. Ride a bike to enjoy the breeze.
Day 6
Xi'an City Highlights and a Flight to Dunhuang
Visit one of China's best museums, Shaanxi History Museum, and then proceed to visit one of the most famous symbols of Xi'an, Big Wild Goose Pagoda. This Buddhist pagoda was built during the Tang Dynasty and dates back to 652 AD. If there is one pagoda to visit in China, it is this one.
Enjoy a dumpling feast for lunch, pay a visit to the charming Muslim Quarter, and enjoy various dishes originating from the Tang Dynasty for dinner, ending your time in Xi'an.
Your guide will escort you to the airport for your flight to Dunhuang later on in the day.
Day 7
The Mogao Caves and Sand Dunes
Now, in Dunhuang, you are at a point of vital strategic and logistical importance, being on a crossroad of two major trade routes within the Silk Road network.
Your Dunhuang tour starts with a visit to the enchanting Mogao Caves. Follow your guide and unravel the caves' system of 492 temples, forming a treasure trove of Buddhist shrines and artwork.
After lunch at a popular local restaurant, you will get your first glimpse of the dunes at the Singing Sand Mountains and Crescent Moon Spring, which forms a lake between two huge sand dunes. Take the opportunity to ride on a camel, and imagine what it was like to travel in a caravan on the Silk Road.
Day 8
The Remote Great Wall and a Train to Turpan
In the morning, you will visit the ruins of the Great Wall of the Han Dynasty (206 BC – 220 AD). It is the oldest example of this defensive system in China. Check the ruins and you will find it is different from the Great Wall sections that you have seen in Beijing.
After lunch, take the bullet train to Turpan.
You will see some of the ancient sights in Turpan: the Emin Minaret, which is the only ancient Islamic minaret left in China, and the Karez Well System, one of the three 'great ancient projects' in China.
The Karez Wells Folk Garden and Museum explains how the well system makes it possible for the famous orchards and vineyards to exist in these hot and dry desert communities.
Instead of being built from the ground up, the ancient city of Jiaohe was constructed by digging down into the ground. The ruins of the ancient city of Jiaohe, built by the ancient Cheshi people on a river island, provide a good vantage point from which to see the surrounding area.
Your guide and driver will take you from Turpan to Urumqi, where Heavenly Lake awaits you. The view is one of a kind — see the snowy peaks of the Tianshan Mountains reflecting on the dazzlingly blue lake surface. A cruise on Heavenly Lake is one way to appreciate its beauty, and there is also a cable car going up the mountainside for an even better vantage point and some great walking paths.
Day 11
Urumqi City Highlights and a Flight to Shanghai
After breakfast, visit Xinjiang Uyghur Autonomous Region Museum. It is based on Uyghur and Russian styles, and houses a collection of over 1,000 pieces of precious relics dating from four to five thousand years ago until modern times.
Enjoy a local meal for lunch, then visit Xinjiang International Grand Bazaar. The Erdaoqiao Market is the largest bazaar in Urumqi. You'll find a bustling market filled with fruit, clothing, crafts, knives, carpets, and almost anything that you can imagine.
This ends your Silk Road adventure and your guide will transfer you to the airport for your flight to Shanghai.
Day 12
Shanghai, the Ancient and the Modern Aspects
As one of the gateway cities in China, Shanghai is considered to be the economic center. First, visit the ancient and traditional part of Shanghai – Yu Garden – and then walk along the Bund to see the combination of ancient and modern aspects of the city.
Your guide will lead you into the oldest building on the Bund where you can seek proof of its history.
After lunch, go up to the top of the highest building – Shanghai Tower – and have a bird's-eye view of the modern city.
Your guide and driver will take you to the airport to catch your next flight, and will make sure that your check-in goes smoothly.
Hotel Selection
—the Icing on the Cake
Boutique hotels are recommended to enrich your travel experience.



FromCNY25,840 / USD4,030 p/p
Based on a private tour for 2 people. Price varies depending on program, travel date, number of people and chosen hotel
Price Includes:
Start planning your tailor-made tour now. Your 1:1 travel consultant will reply within 1 working day.