Secrets of the Yangtze
3-Day Tiger Leaping Gorge and Stone Village Hiking Tour
The great mountain ranges in the western corner of Yunnan Province create so much incredible scenery, which attracts hikers to explore. The Haba Mountain and Jade Dragon Snow Mountain massifs, which both rise to more than 5,000 meters (16,000 feet) above sea level, narrow the Jinsha (upper Yangtze) River and create one of the most magnificent gorges in China.
On this 3-day Tiger Leaping Gorge and Stone Village hiking tour, you will not only experience the great gorge and snow mountains, but also discover hidden Stone Village and a best-kept secret of the Jinsha River.

Tour 'Wow' Points
Essence of Tiger Leaping Gorge — Upper Trekking Route
Climb to the top of the 28 Bends and overlook the gorge and rushing river.

Your 15-km (10-mile) trek will be accompanied by Jade Dragon Snow Mountain scenery.

Unlock a Less-Traveled and Wilder Route — Mid-Height Trekking Route
A wild waterfall may try to block your way!

Be careful trekking on narrow paths between steep cliffs.

Challenge yourself on the "sky ladder" with steep slope of 70°.

Visit a Castle on the Cliff — Baoshan Stone Village
Trek to the village and see how Naxi people live in isolation.

People living there use the stone to the fullest — stairs, tables, beds...

China Highlights' Special Discovery Experience
Discover the best-kept secret of the Jinsha River. Hike to find an exclusive view, which is not seen by most visitors.


Enjoy a beer (or other drink) prepared by us on Halfway Guesthouse's viewing terrace for a beautiful sunset experience.

Why Choose Us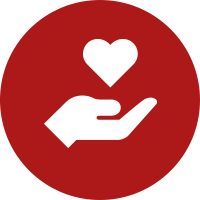 Your Wellbeing is Our Priority.
1-to-1 travel expert
Vaccinated guides
Private Rides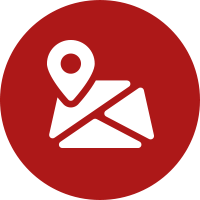 Your Trip is Perfectly Planned.
Less crowded
Exclusive Exciting Experiences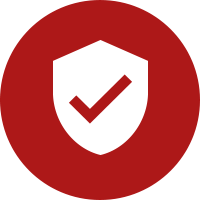 Your Booking is Risk-Free.
No cancellation fee (up to 22 days before departure)
Free changes
Finish Your Booking in as Quick as 1 Day
1. Tell us your dream travel idea
2. Work out your unique plan with 1 to 1 expert advice
China Highlights, Asia Highlights, and Global Highlights collaborate to provide families and couples with personalized and stress-free experiences in diverse destinations.


We love China

From the beginning we had a trustfull knowlegeable base of communication, started with Lukas the tour advisor and guide around Guilin and continued with the other guides in the other locations. Shanghai FU, Zhangjiajie Emili, Xián Juanli, Kunmimg Nen ,Lijiang Luzhuoying, Chongqing ??, Yangtze, Haikou ?? and Beijing Chengang. We were totaly positivly impressed about the overall service during our time in China. We felt save and wellcomed at any time. We had every day our individual highlight. For example, breathless nature, extraordinary hotels, historical buildings and places, well tasting food and social contacts on the streets. All our tour guides and drivers made a professional customer orientated job and supported us in the best possible way. Even if we want to make changes on short notice they made it happen. We spent a remarkable and unforgetable time in China and been very thankful to China Highlights to create this moments in time for us.

more

Jun 2023, Karlheinz Potuznik

Unforgettable Yunnan!

Jack Li , our tour guide at LiJiang, took great care of us when we climbed Jade Dragon Snow Mountain and suffered high altitude issues. At Dali, our tour guide Nancy Li doubled up as our photographer and speaks excellent English and entertained us with her rich knowledge of Chinese history. We had a wonderful time.

more

Apr 2023, April Lee

Thank you for such a wonderful traveling experience!

We have Jack Lee in our Lijiang trip he was such a considerate and kind tour guide. He is very knowledgeable and he accommodated all our requirement. We were fortunate to have such a nice local tour guide. I had altitude sickness and he really cared. Our private driver Mr Tang is very safe and patient. He is compliant and cares for our safety all the time. He is very humorous and gave us so much laughter. He was also very caring towards me.

more

Apr 2023, Hazel T

Cultural and scenic beauty second to none!

I would highly recommend this tour to Lugu Lake to everyone and anyone! The tour guide Jack taught me more in two days about minority cultures, Chinese history, and the amazing natural history and geography of Yunnan and the Lijiang area. As well, the drive to Lugu Lake requires an expert - and Mr Wang is an expert! (From someone who has crossed the Rockies at least 20 times) As a single woman travel who still doesn't have great Chinese it was a flawless experience - from the communications, accommodation and breathtaking scenery and cultural experiences. Please book and go!

more

Feb 2023, Connie VH

We have been travelling around Yunnan…

We have been travelling around Yunnan Province for 8 days and it's been amazing. The culture, the food, the people's kindness, all these things made our trip unforgettable. Especially our guide Nancy! The most helpful and friendly guide we could have. We really appreciate her knowledge about the local history and the culture. She's really amazing and we strongly recommend her services.

more

Mar 2022, Danielle Toledo

Awesome Yunnan trip with Nancy

We had a 6-day tour with guide Nancy around Dali, Lijiang and Shangri-La in Yunnan. She's very professional and experienced guide that made our tour far exceed expectations. It was a pleasure to have her as our tour guide. We strongly recommend her. Thank you!

more

Mar 2022, Rodrigo

One of the best things I've done in China

One of the best things I've done in China. Being that I am pretty well traveled in China this Experience was so different from the others. Each city provided a different aspect of the culture, local traditions and beauty that China has to offer. Our Tour guide Nancy was amazing as she made our itinerary very well constructed and organized. She was there to make sure we were comfortable and happy. Her hyper energy and cheerfulness made us feel enthusiastic for the day. We are very satisfied with this trip and Nancy's services that we will be sure to book again.

more

Feb 2022, RoshR

Lijiang Trip July 2021

Kudos to Alisa Liu from the agency who I must say was on hand almost 24/7 for requests and queries. Even though our trip was marred with the onset of the Typhoon In Fa with various flight and train cancellations but Alisa was quick to arrange for alternative solutions under the circumstances and made the most effort to make our journey as comfortable as possible whilst we made our way back to Shanghai. As for the itinerary, Alisa understands her clientele's different needs very well and for the most part my expectations were met. I love private tours with a very relaxed itinerary and comfortable accommodation and some of us prefer more exclusive accommodation vs a packed itinerary trying to go to a hundred location type of tour.

more

Aug 2021, Ida Suriani

Summer holiday in Yunnan

After spending 5 nights in Dali visiting sights in our own time, Alice who was very friendly and helpful, accompanied us on our drive from Dali to Lijiang. She shared interesting facts about the local area and the things we had done. In Lijiang, we met our guide Peter. Peter did an amazing job taking care of us and showing us the beautiful sights for our 3 days. He was so kind, providing us with snacks each morning and always ensuring the food met my dietary requirements. He even picked up our last minute NAT results that we did before our departure late at night! His passion and dedication to his job was very impressive, and we would highly recommend him to our friends.

more

Aug 2021, O6866ZGlaurag

Amazing experience in Yunnan

Please bear in mind that booking tickets and actually getting to the sightseeing point is very challenging, especially during peak season. But with the help of our guides everything went smooth and silky. Thank you, China Highlights, for making our first trip to Yunnan an unforgettable and carefree adventure. It was a true relaxation without any headache or stress. We had nothing to worry about, except enjoying breathtaking beauty of Yunnan.

more

Jul 2021, olya84

Natural landscapes are everything

I visited Lijiang during the Spring Festival and I thought it was gonna be packed with people but my guide always knew were to take me to avoid crowds. I had a great time, my guide was very knowledgeable and answered all of my questions with gusto. I'm very happy with my trip. --lunarcicles,Buenos Aires, Argentina

more

Feb 2019, lunarcicles

Thank you 施小梅(shixiaomei)

My family and I had the pleasure of 施小梅(shixiaomei)'s tour guide services in Dali and Shaxi. She was attentive, caring, knowledgeable about local history and constantly walking the extra mile to give us a wonderful experience. We have enjoyed our stay in Dali and Shaxi because of her.

more

Aug 2023, Molly

Wonderful trip to Dali

Our trip to Dali was led by Daisy. It was such a beautiful city, rich in nature, culture, history, and of course good food. We were really lucky to be paired with Daisy - she was such a warm-hearted, thoughtful, and flexible guide. She was incredibly attentive to our energy levels throughout the day, knew so much about Yunnan's history, and even led us tea tasting when it wasn't originally on the itinerary. We are grateful for the chance to visit the beautiful Dali and to have Daisy guide us, and we would definitely use China Highlights for future trips

more

Jul 2023, Amy Y

Nancy Lee - China Highlights , Professional Guide

I am impressed by Nancy Lee's professionalism. She has high energy , thoughtful , eloquent and resourceful and execute well in all our requests . She is detailed and highly recommend her excellent service to all who visit Yunnan . To add on, Nancy has excellent skills in photo taking! Driver Tang is very helpful , thoughtful and has a great sense of humour . I enjoyed my Dali , Shaxi trip from 17-20April 23 and will definitely engaged Nancy

more

Apr 2023, Beautifoo

Enjoyable and memorable trip

Personally, we are very happy and fortunate to have Nancy been appointed as our dedicated local guide to both, Shaxi and Dali. Nancy is very professional, helpful, resourceful and thoughtful guide which made our ladies' trip a very enjoyable and memorable. We love ? her.

more

Apr 2023, Jane Foo

Unforgettable Yunan trip

We have a wonderful tour guide Ms Nancy Lee who make our trip so memorable. She is so knowledgeable with China History, a great facilitator.and very professional. Nancy is very accommodative and goes all way out to make our trip a fun and interesting. We will also want to express our gratitude to Mr Tang, our driver who is so attentive, makes us laugh and entertain us with great songs and jokes. They looked after us on a five days trip to Shaxi and Dali. We will definitely engage their services again when we are back. Fantastic experience! Highly recommend to use China Highlights.

more

Apr 2023, Patricia T

Thanks for the memorable experience! I love Dali!

With Nancy as our tour guide, we really get to see a lot of authentic local attractions and taste local cuisine in Shaxi and Dali. She is knowledgeable and provided good advice. We really appreciate her as our tour guide. The driver Mr Tang is a very safe and patient driver. He has also given us a lot of laughter along the way. Very humorous.

more

Apr 2023, Hazel Tan

A great tour of Dali, a beautiful city!

Our China Highlights tour guide, Grace, was very knowledgeable about the local sites, culture, history, and mythology. She was also very helpful in providing information about transportation between the airport and the hotel, and communicating with the hotel staff in Mandarin when we needed help with that. The activities China Highlights arranged were really fun and worthwhile and the car that took us around made it possible to see the key sites but not waste time trying to figure out how to get to the sites by ourselves. A great tour of a beautiful city! We were highly satisfied.

more

Jan 2023, Nadav Katz

Stunning nature and beautiful culture

We had a fantastic time traveling with China Highlights to Lijiang, Shaxi and Dali. The dry winter season was perfect without the crowds and with beautiful blue skies most of the time. The first part of the tour we enjoyed with our great guide Lee and for the second part the amazing Daisy took over.

more

Dec 2022, Elizabeth H

Dali is Delightful with Nancy

A most delightful 3-day trip to Dali was had this past Golden Week thanks to #ChinaHighlights and our most amazing tour guide Nancy! Nancy was able to navigate and keep our travel group of 16 persons on task with a full itinerary including: Shaxi SiDeng Street, Xinjiao Temple, Erhai Lake cruise, a tour of Xizhou (Bai tie-dying and silk art), a cable car ride to Cangshan Mountain, Three Pagodas, and the Ancient City of Dali. Despite several pre-trip COVID-related challenges that included itinerary changes, we were AGAIN in the best of hands with CH, our driver, Mr. He, and Nancy. Dali was absolutely breathtaking and we were so fortunate to have Nancy leading us on a most memorable journey where we met the people of Dali, enjoyed the local fresh foods, along with the most perfect weather - we couldn't imagine anyone taking a trip to Dali without Nancy!

more

Oct 2022, Erin
Tour Map

Itinerary Quick Look
Here is a suggested itinerary. We are happy to customize a tour according to your interests.
DAY 1
Tiger Leaping Gorge Hiking
In the morning, we will drive from Lijiang to Qiaotou Town, which is the entrance to Tiger Leaping Gorge. On day 1, we will hike 15 km in approximately five hours to Halfway Guesthouse.
Starting from Naxi Family Guesthouse, you will hike about 2 hours up the steep 28 Bends, where the views are remarkable.
After another 2–3 hours on the trail, we will arrive at Halfway Guesthouse, with a great view of Jade Dragon Snow Mountain and overlooking the Jinsha River valley. Stay overnight in Halfway Guesthouse.
DAY 2
Tiger Leaping Gorge to Baoshan
On day 2, we will get up in the early morning and hike down to Tina's Guest house (about 2 hours) passing through Guanyin Waterfall and Canyons on the way.
After another hour walking down the steep cliff, we will reach the bank of the Jinsha River and the middle of Tiger Leaping Gorge, where the dangerous 'starry sky reef' marks the narrowest part of the gorge and a tiger can easily jump over the Jinsha River.
Taking our private car to the pier, we'll cross the river to Daju Town for lunch. Then we'll head for Baoshan Stone Village, which will take about 3½ hours.
DAY 3
Stone Village Hiking and Transfer Back to Lijiang
Explore Baoshan Stone Village, hike around the terraced fields, and climb over the ridge to find the incredible Taiziguan ('Prince Pass'), which will make you exclaim "wow". The Jinsha River is calm in this section, like a beautiful ribbon. The huge mountains dive into the river and form a very narrow gorge, and the Jinsha River flows towards you from this perilous pass. Why is it called 'Prince Pass'? Let your guide reveal the answer.
Transfer back to Lijiang in the afternoon.
Hotel Selection
—the Icing on the Cake
Boutique hotels are recommended to enrich your travel experience.


FromCNY4,500/USD699 p/p
Based on a private tour for 2 people. Price varies depending on program, travel date, number of people and chosen hotel
Price includes:
Start planning your tailor-made tour now. Your 1:1 travel consultant will reply within 1 working day.