Xinjiang's Best for First-Timers
7-Day Xinjiang Highlights Tour
As China's largest province and the western end of China's Silk Road, Xinjiang is the homeland of enthusiastic Uyghurs and several other minorities. Xinjiang offers diverse landscapes, a mix of cultures, fascinating music, joyful dance, and sweet fruits for you to discover and enjoy.
This is a recommended Xinjiang tour for first-time visitors. You will have the opportunity to enjoy the marvelous landscapes, learn about Xinjiang's history and its significance on the Silk Road, and interact with the locals.
Tour 'Wow' Points
Fall in Love with Heavenly Mountain and Heavenly Lake Colors
The blue lake, green grassland, dark green forest, and white peaks of Tianshan (the 'Heavenly Mountains') create a lovely landscape of picture-perfect Xinjiang.


Explore the Cultural Relics of the Silk Road
Wander around the peculiar ancient clifftop city of Jiaohe. Visit the oldest Uyghur village with a history of 1,700 years.


Have Fun in Kumtag Desert
Appreciate the beautiful curves of the sand dunes. Enjoy camel rides, sand sliding, desert trekking, or desert off-road vehicle experiences.


Chat with Uyghur People in Their Courtyard
Visit a local Uyghur family. Enjoy the sweet grapes they grow. Feel their optimism and their love of their homeland.


Catch a Glimpse of the Great Pamirs
Drive along the China-Pakistan Highway. View the impressive Baisha ('White Sand') Lake and Karakul ('Black Lake'). Snow-capped Muztag Ata and other very tall mountains look like a row of strong guards protecting this land.


Experience Exotic Charm in the Westernmost City of China
Experience the region's religion in Xinjiang's biggest mosque. Visit the tomb of a great Uyghur poet with few tourists. Enjoy the beauty of Islamic architecture in a quiet atmosphere.


Enjoy a Xinjiang Afternoon Tea with Some Locals
Experience the typical social life of the town as you listen to folk music played by the Uyghur seniors.


Why Choose Us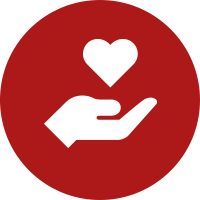 Your Wellbeing is Our Priority.
1-to-1 travel expert
Vaccinated guides
Private Rides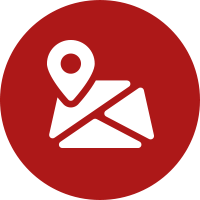 Your Trip is Perfectly Planned.
No crowds
Exclusive Exciting Experiences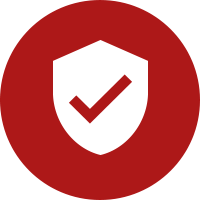 Your Booking is Risk-Free.
No cancellation fee
Free changes
Finish Your Booking in as Quick as 1 Day
1. Tell us your dream travel idea
2. Work out your unique plan with 1 to 1 expert advice
About China Highlights
Since 1998 we've guided everyone ranging from US presidents, Australian Geographic and retired backpackers. Our goal is to create unique trips that take you off-the-beaten path, helping you discover China in a more authentic way. Our motto: "Discovery Your Way!"

A great tour

reviewed Aug 2022, Peter F
Our trip to Beijing was brilliantly organised and stress free. As usual with China Highlights our guide Ivy was really well prepared, knowledgeable and dealt with all the security, covid checks and tests etc. It made the trip really easy. more
Itinerary Quick Look
Here is a suggested itinerary. We are happy to customize a tour according to your interests.
When you land in Urumqi, your personal tour guide will be waiting for you in the arrivals area and will be ready to transfer you to your hotel.
Day 2
Urumqi to Turpan | Amazing Desert
Drive from Urumqi to Turpan. Visit Tuyugou Village in the morning. It is a place where you can experience the traditional lifestyle of the Uyghurs.You will have a chance here to visit a local Uyghur family. Chat with them in their courtyard, enjoying some fruit and snacks.
Have fun in Kumtag Desert in the afternoon. Enjoy the beautiful curves of the sand dunes. You can also enjoy camel rides, sand sliding, desert trekking, or desert off-road vehicle experiences.
Note: The activities in the desert are optional. The cost will need to be paid by you at the time according to what you do.
Day 3
Turpan to Urumqi | A Key Silk Road City
Visit Emin Minaret in the morning. A beautiful shadow is cast across the walls in the morning sunlight.
Then, you will visit the ruins of the ancient city of Jiaohe. This city was built by digging down instead of building up from the ground. After lunch, you will venture underground to explore the Karez Well System and experience the wisdom behind this ancient irrigation system.
Drive back to Urumqi in the afternoon
Day 4
Urumqi to Kashgar | Heavenly Mountain and Heavenly Lake
After breakfast, visit Heavenly Lake at the Tianshan Mountains . The mountain lake lies at 1,980 meters above sea level and features picturesque scenery that includes snowcapped peaks. It is nice to walk along the plank path to enjoy the scenery around the Lake. See the magical colors reflected on the surface of the lake and listen to many beautiful myths and legends.
Fly to Kashgar in the evening.
Day 5
Kashgar | Exotic Charm of the Kashgar Old Town
Have a relaxing walk in Kashgar Old City where you can see green lianas climbing on mud buildings and children chasing each other. Visit the biggest mosque in Xinjiang and appreciate the beauty of Islamic architecture in a quiet tomb of a great Uyghur poet.
Later, go to the Kashgar Grand Bazaar, which is famous throughout Asia. This ancient market attracts locals and merchants from all over Xinjiang and nearby countries, such as Pakistan and Kyrgyzstan.
If you go there on a Sunday, you will have the opportunity to see the livestock market, which is where people take their livestock for trade and shearing.
Walk from the old city to the Handicrafts Street. Go into the shops, touch the semi-finished handicrafts, and test the timbre of exotic musical instruments.
Have a break at the ancient teahouse, which has a history of over 100 years. Many locals gather there to chat, enjoy a tea break, play music, and dance, spending a whole afternoon there.
Day 6
Kashgar | Great Pamirs
Drive along the China-Pakistan Highway. Enjoy the seldom-seen scenery of the westernmost point of China.
See one of the best-kept secrets in China: Karakul Lake, a sparkling glacial lake. During the 3-hour drive, you may want to ask the driver to stop so that you can take photos as the scenery is breathtaking. The scenery and lake will draw out your inner photographer.
Snow-capped Muztag Ata and other very tall mountains look like a row of strong guards protecting this land.
Your guide and driver will take you to Kashgar Airport to catch a flight, and will make sure that your check-in goes smoothly.
Hotel Selection
—the Icing on the Cake
Boutique hotels are recommended to enrich your travel experience.


FromCNY11,460 / USD1,799 p/p
Based on a private tour for 2 people. Price varies depending on program, travel date, number of people and chosen hotel
Price Includes:
Start planning your tailor-made tour now. Your 1:1 travel consultant will reply within 1 working day.

Quickly inquire about this tour via our WeChat:
chinahighlightstour