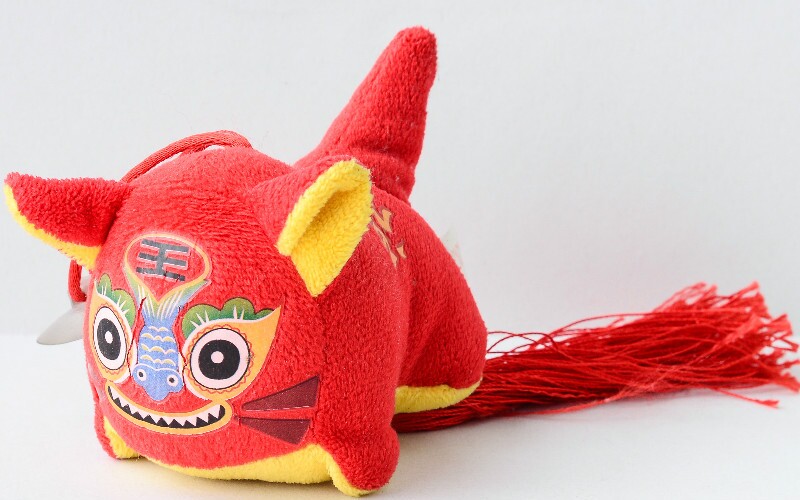 Chinese Zodiac
Monthly Horoscope for Tigers in 2021
2021 is a mixed year for those who belong to a year of the Tiger (Tigers). But Tigers, if you can relax and condition yourself, you can have a smooth end to the year.
In 2021, Tigers' careers and financial performance is set to be relatively flat. Emotional luck is good, and singles will have a great chance of making a connection, while people of marriageable age may also enter marriage. In terms of health, Tigers should be alert to small physical ailments, paying attention to seeking health care in a timely way.

2021 Chinese Tiger Horoscope
Career — Tigers' 2021 Horoscope
In 2021, for those belonging to the Tiger sign of the Chinese zodiac, the overall business situation is stable, and the work at hand can be successfully completed. But it is destined to be a little harder to achieve more than expected, or to meet previous expectations.
As the Tiger's personality is more powerful, when with people, Tiger's should take care to value the other person's character identity. Tigers, if you want to get a better opportunity in your cause, you should also be approachable: humble yourself.

Wealth — Tigers' 2021 Projection
In 2021, the Tiger people's wealth projection is flat, and money can be easily lost. Tigers, when you go out, pay attention to wallet security. In addition, savings should be made during the year, otherwise financial hardship looms.
Health — Tigers' 2021 Prognosis
2021 for those belonging to the Tigersignremains relatively stable regarding the overall health trend.
However, in 2021, Tiger people are prone to high blood pressure and eye disease. Therefore, Tigers whose blood pressure is already relatively high, you should control your moods, and reduce stress. Nearsighted Tigers, this year you should take more care of your eyes.
Relationships — Tigers' 2021 Forecast
Tigers who are single in 2021 have the opportunity to meet his or her ideal other half, and after the two are together, their prospects are very optimistic.


Months in Pure Chinese Astrology
In purist Chinese astrology, the traditional Chinese solar calendar is used to determine months, in which the first month of the zodiac year begins within 2 days of February 5th (the solar calendar shifts dates as the Spring Equinox etc. does).
To complicate it further Chinese solar calendar months don't begin at midnight (a solar year has about 365.2425 days, and so solar months are about 30.4369 days long). So, the end of one solar month and the start of the next are at some time on the same day.
This is different to the lunar calendar, which is used for "popular astrology". For more explanation, see The Chinese Calendar.
Tigers' Month 1 Horoscope (Feb. 12 – Mar. 12, 2021)
In solar month 1, the overall performance of Tigers is very good. After a happy New Year, they should be confident to slowly start a new job. Tigers, in your work, you won't feel very satisfied with the people around you. But even so, don't be too hard on others.
Tigers' Month 2 Horoscope (Mar. 13 – Apr. 11, 2021)
In month 2, the causes of Tiger people are carried out very smoothly, and they may develop new projects and they may connect with new areas.
Inevitably they encounter some problems, but because of Tigers' learning ability and strong interpersonal relationships, even if there are problems, they can find a very good solution. This month the intensity of work is a little large, so they need to work overtime often, and pay attention to the body.
Tigers' Month 3 Horoscope (Apr. 12 – May 11, 2021)
Tigers' third month of 2021 is prone to contains quarrels with their partners, and the end result may be a cold war. It is suggested that Tiger people should reflect on themselves more on their own, and in order to increase family harmony take the initiative to give way.
Tigers' Month 4 Horoscope (May 12 – Jun. 9, 2021)
The fourth month Tiger people's affairs are relatively idle — there are no big ups and downs. Financial luck is very good. Tigers, give yourself a proper break, and you'll find it is a great time to expand your relationships this month.
Tigers' Month 5 Horoscope (Jun. 10 – Jul. 9, 2021)
This month is a good time for single Tiger people. As the fifth month's romantic prospects are on the up, when Tiger people go out, they are very likely to find themselves in love at first sight.
Tigers' Month 6 Horoscope (Jul. 10 – Aug. 7, 2021)
In month 6, Tigers should pay attention to health problems, because the first half of the year has maintained a fast pace with high-intensity conditions.
This month Tigers, be careful of colds, as once you catch one it is likely to last a very long time and delay a lot of things.
Tigers' Month 7 Horoscope (Aug. 8 – Sep. 6, 2021)
This seventh month, Tigers should be careful of interpersonal problems. They are most likely to arise because of drinking too much, or offend others while drinking. So Tigers, when you go out this month, you should stay sober or not drink too much.
Tigers' Month 8 Horoscope (Sep. 7 – Oct. 5, 2021)
In month 8, Tiger people's career potential is set to climb to a new level. Things that have long been planned for are now achievable with the help of your people, so this month's work should be very busy. Money could be a problem, but it can be solved through strong relationships.
Tigers' Month 9 Horoscope (Oct. 6 – Nov. 4, 2021)
This solar month 9, Tigers are generally in good shape, but they should pay attention to communication with family members. Due to frequent busyness and lack of communication with family members, the two sides are prone to communication barriers, and small things may result in quarrels.
It is recommended that Tiger people spend more time with their families if they have time this month.
Tigers' Month 10 Horoscope (Nov. 5 – Dec. 3, 2021)
In the tenth month, Tiger people's fortunes are relatively strong, and most of these opportunities are developed from their own interests and hobbies. Tigers, you may get a significant payback.
Tigers' Month 11 Horoscope (Dec. 4, 2021 – Jan. 2, 2021)
In month, Tigers are very busy: on the one hand they worry about things in the workplace, on the other hand they need to take care of the family, so the body is very tired.
This month Tigers may encounter a lot of physical problems, such as frequent back pain, or dizziness, etc. Tigers, you need to pay attention to resting.
Tigers' Month 12 Horoscope (Jan. 3 – Jan. 31, 2022)
In the final Chinese solar month of 2021, Tigers' mentality gradually becomes peaceful, as they reflect on their goals for 2021 being gradually achieved. Their mood is a very satisfied one, and the whole person's mental outlook is also very good.
This month, Tigers' main time and energy should be spent on communication. While enjoying life, they should pay attention to drinking less and not overeating, otherwise it is easy to encounter gastrointestinal problems.
Monthly Fortune Prospects for Chinese Zodiac Signs in 2021


You Might Like
Related Articles

Chinese Zodiac
What Zodiac Sign Is Your Best Work Partner

Chinese Zodiac
Five Elements Analysis for Goat Year People

Chinese Zodiac
Chinese Zodiac