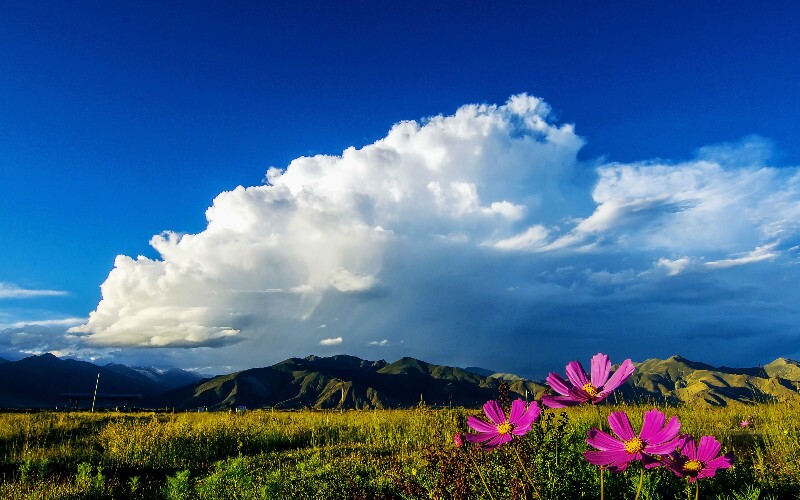 tsetang
Tsetang Travel Guide - How to Plan a Trip to Tsetang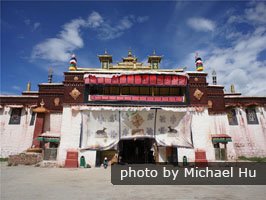 The Samye Monastery in Tsetang
Tsetang (also Tsedang or Tsethang) is a small city located 183 km southeast of Lhasa in the Tibet Autonomous Region of China. Tsetang was the capital of Yarlung and, as such, a place of great importance. In the 19th century it is said to have contained some 1,000 houses, a bazaar, a gompa and a fort. It is now the capital of Shannan prefecture and the second-largest town in the region.
It is at an elevation of 3,100 metres and has a population of about 52,000. It is only about 4 km to the northeast of the town of Nêdong but they have now basically merged into one city. It is situated near the flank of Mount Gongbori and is home to the ruins of the ancient Gajiu Monastery. It is known as the cradle of Tibetan's civilization. Samye, Tibet's first monastery, is located 30 km from Tsedang and was founded in 779 CE by King Trisong Detsen.
The 14th century monastery of Tsetang, Ganden Ch?khorling, was originally Kagyupa but was taken over by the Gelugpas in the 18th century. It was destroyed by the Chinese but has been restored since. Ngamch? is also a Gelugpa monastery and contains the bed and throne of the Dalai Lama and has a chapel devoted to medicine. The Samten Ling and Drebuling monasteries of the Sakyas still remained in 1959 but have since been destroyed and mostly built over. There is, however, the reconstructed Gelugpa Sang-ngag Zimche Nunnery, in the ruins of Samten Ling with a 1000-armed statue of Chenresig (Avalokiteshvara) said to have been made by Emperor Songts?n Gampo (605 or 617? - 649 CE). The town supposedly dates back to the founding of the Tsetang Gompa in 1351 which became an important centre of learning.
One of three caves in the mountainside to the east of the town is said to be the birthplace of the Tibetan people who resulted from the mating of a monkey and a beautiful cannibal ogress. About 5 km south of Zêtang is Changzhug Monastery founded during the reign of Songtsen Gampo and about 10 km further is Yumbulagang which, according to legend, was built as a palace for the first king, Nyatri Tsenpo, and was the first building in Tibet. There are several hotels and a guesthouse.
Weather
Tsetang is the Shannan regional administrative bureaus located at in the middle of Naidong County, the delta of Yalong River with an elevation 3,590m. Due to the high elevation, the air is thin, so the sunshine is intense. Generally, the summer is cool, winter is severely cold, but the climate is changeable very often. It belongs to the plateau regional climate.
Related Articles

travel guide
The Top 10 China Travel Destinations in 2021

tour planing
How China Highlights Selects Your Hotels