Taklimakan-Pamirs Adventure
12-Day South Xinjiang Adventure Tour
If north Xinjiang is a beautiful dream, then south Xinjiang is an exciting adventure.
Surrounded by great mountain ranges — Tianshan, Altun, and Kunlun (the Pamirs) — south Xinjiang holds China's biggest desert (the Taklimakan). Historically, it has cultivated 36 ancient kingdoms and carried the Silk Road's toughest trails.
This 12-day south Xinjiang adventure tour starts from Urumqi. Travel through the Tianshan Mountains. Drive across the Taklimakan Desert. Discover traces of splendid civilizations on the ancient Silk Road. Journey into the incredible Pamirs. And finish in Kashgar.
Tour 'Wow' Points
Drive across "the Sea of Death" — the Taklimakan
Enjoy a once-in-a-lifetime road trip across the biggest desert in China.


Venture into the Rugged Heartland of the Pamirs
Visit Tashkurgan county which neighbors Pakistan, Afghanistan, and Tajikistan. Feast your eyes on lakes, snowy mountains, grasslands, glacier, and incredible mountain roads.


Discover Master Pieces of Nature and Culture
Witness the stark desert landforms left by wind and water in the red sandstone of Wensu Grand Canyon, and appreciate valuable murals in nearby grottoes.


Find Traces of Mysterious Lost Kingdoms
There have been 36 ancient kingdoms in the mysterious western region of China. They were important stops on the ancient Silk Road, secluded civilizations in the desert.


Be a Foodie of Xinjiang Delicacies in a Night Market
Taste typical Xinjiang food and snacks, such as lamb shashlik, roast dumplings, roast eggs, or even incredible watermelon pigeon soup!


Learn Xinjiang Craftsmanship with a Local Artisan
Explore a famous street with shops selling handmade crafts such as woodwork, copperware, and traditional instruments. Learn to make a handicraft that was a popular Silk Road product


"Steal" the Business Secrets of a Livestock Merchant
Experience a bazaar that has existed for centuries on the Silk Road — the Kashgar Livestock Market. Learn how to do successful business the Xinjiang way.


Why Choose Us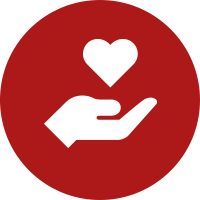 Your Wellbeing is Our Priority.
1-to-1 travel expert
Vaccinated guides
Private Rides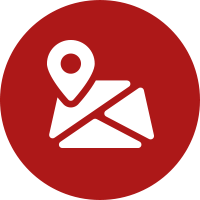 Your Trip is Perfectly Planned.
No crowds
Exclusive Exciting Experiences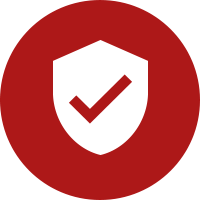 Your Booking is Risk-Free.
No cancellation fee
Free changes
Finish Your Booking in as Quick as 1 Day
1. Tell us your dream travel idea
2. Work out your unique plan with 1 to 1 expert advice
What Our Customers Said

Amazing Beijing

The tour was scheduled perfectly, we had the opportunity to know many places and enjoy local food. Our guide Ivy exceed our expectations. She took care of every detail, taking care of us. I can say that she loves her job.

more

Jan 2023, Claudia

Wonderful Experience

Very professional and knowledgeable. Our tour guide, Lily, went the extra mile on everything. Could not of asked for better planning. The explanations were detailed and interesting. The local restaurant choices were delicious.

more

Dec 2022, Robin C

GREAT Forbidden City tour!

We took a guided tour with Ivy through the Forbidden City. She had everything perfectly organised, knew all the amenities and explained the most important facts around history and design of the palace in an enticing manner. Can absolutely recommend her as a guide, we had a great day!

more

Oct 2022, Adam A

Beautiful Day at Great Wall in Mutianyu

We had a wonderful day visiting the Great Wall together with our guide, Ivy. The organisation - from the pick up to the return - was excellent, we had nothing to worry about. So It was a lovely and relaxed day profiting from the experience to the fullest without having to trouble about transport or tickets. Ivy explained well the history and knew about all nice parts of the part of the wall that we visited. She is very nice company. We had a very good experience.

more

Oct 2022, Nina

Excellent time in Beijing

Ivy was a true professional who spoke excellent English and engaged us with stories of the very rich Chinese cultural heritage and history. We went away with so much more knowledge with her as our guide giving us a live commentary as we walked around. She brought us to the off the beaten track spots, less crowded corners of the attractions and very importantly, knew which toilets were clean and more foreigner friendly. Highly recommend Ivy to any future visitors to Beijin

more

Oct 2022, JCCEBJ

Excellent time in Beijing

Zac from China Highlights organised a 3 day Beijing trip for my family during the Golden Week in China.

more

Oct 2022, JCCEBJ

Excellent service

Our travel planner Monica is kind, very attentive, and there is no pressure or "hard sale". Great service and highly recommended!

more

Sep 2022, Julia

A great tour

Our trip to Beijing was brilliantly organised and stress free. As usual with China Highlights our guide Ivy was really well prepared, knowledgeable and dealt with all the security, covid checks and tests etc. It made the trip really easy.

more

Aug 2022, Peter F
Itinerary Quick Look
Here is a suggested itinerary. We are happy to customize a tour according to your interests.
When you land in Urumqi, your personal tour guide will be waiting for you in the arrivals area and will be ready to transfer you to your hotel.
Day 2
Urumqi to Turpan | A Key Silk Road City
Head for Turpan in the morning. Visit the ruins of the ancient city of Jiaohe. This remarkable city was built by digging down from on high instead of building up from the ground!
After lunch, you will venture underground to explore the Karez Well System and discover the wisdom behind Turpan's ancient irrigation system and water supply.
Visit Tuyugou Village in the late afternoon and experience the traditional lifestyle of the Uyghurs.
Day 3
Turpan to Korla | Bosten Lake
Visit Emin Minaret in the morning. A beautiful shadow is cast across the walls in the morning sunlight.
Drive southwest and get close to the edge of the Taklimakan Desert. Visit the Bosten Lake which is the biggest indand freshwater lake. It is the site of an ancient kingdom which was an important spot on the ancient Silk Road. Now, the lake are the habitat for some kinds of birds. The south bank of the lake is connected with sands.
Day 4
Korla to Kuqa | Find Traces of Ancient Kingdoms
Leave Korla for Kuqa, where the ancient Qiuci (Kuqa) Kingdom once thrived. Visit the Ruins of Subashi Ancient Temple in the gravel desert — a representative relic of the ancient Qiuci Kingdom. And then admire the beauties of Kuqa Palace and Kuqa Grand Mosque. Find a combination of traditional Chinese culture and Islamic culture in the buildings.
Day 5
Kuqa to Aksu | Great Grottoes, Grand Canyon
Continue driving along the edge of the desert. Visit Kezil Thousand-Buddha Caves and witness the exchange and integration of Buddhist culture in the broken but beautiful murals.
Explore Wensu Grand Canyon, which is a combination of Antelope Canyon, Arizona and the Grand Canyon of Colorado. The red sandstone mountains are a masterpiece of wind and water erosion. You will feel the primitive, wild, and desolate temperament of Xinjiang in this less touristy site.
Day 6
Aksu to Khotan | Drive across the Taklimakan
You will drive across the "Sea of the Death" — the Taklimakan Desert. The vastness of the desert brings out human's tininess and mortality. But the Euphrates poplars will show you the tenacity of life. Wheatgrass squares (China's secret for fixing the sands and reversing desertification) along the road display dividends from the wisdom and hard work of China's people.
When you get to Khotan, you will come back to civilization. Have a relaxing walk on the old street of Khotan. Feel the rich Uyghur flavor when admiring the traditional residential houses on the street. Trying some traditional snacks in the busy Khotan night market might be another highlight of the day.
Day 7
Khotan to Kashgar | The Exotic Charm of a Lost City
Drive from Khotan to Kashgar via Kargilik County.You will stop at Xitiya Ancient City, which is believed to have been first built at the end of 11th century. The mud buildings with their unique style will bring you back to medieval times.
Day 8
Kashgar | Have Fun in the Desert
Drive to the National Desert Park near Makit County. At latitude 39° north, it is on the trekking route of Swedish explorer Sven Hedin across the Taklimakan Desert, who mapped more than 3,000 km (2,000 miles) of previously uncharted territory between 1893 and 97.
You can enjoy camel rides, sand sliding, desert trekking, or desert off-road vehicle experiences.
Note: The activities in the desert are optional. The cost will need to be paid by you at the time according to what you do.
Day 9
Kashgar to Tashkurgan | Great Lakes and Mountains
Drive along the China-Pakistan Highway to Tashkurgan. Enjoy the seldom-seen scenery of the westernmost point of China.
View the impressive Baisha ('White Sand') Lake and Karakul ('Black Lake'). Snow-capped Muztag Ata and other very tall mountains look like a row of strong guards protecting this land.
Day 10
Tashkurgan | The Incredible Pamirs
Start from Tashkurgan County Town on a 5-hour circular road trip to enjoy the spectacular scenery of the Pamirs Mountain Range.
First drive south on the China-Pakistan Friendship Highway (Har Goolun Highway), and then back east, climbing over the mountains to return. You will meet the most famous road section in the Pamirs. Experience countless bends in just 36 km (21 miles) as you climb to a pass between the snow-capped mountains.
Drive back north in a valley on the other side of the mountain range, passing grasslands, Tajik villages, and a beautiful blue lake (a reservoir) on your way back to Tashkurgan.
Day 11
Tashkurgan to Kashgar | Kashgar Old Town
Drive back to Kashgar and explore Kashgar Old Town in the afternoon.
Walk from the old city to Handicrafts Street. Go into the shops, touch the semi-finished handicrafts, and test the timbre of exotic musical instruments.
Have a break at an old teahouse that has a history of over 100 years. Many locals gather there to chat, enjoy a tea break, play music, and to dance, often spending a whole afternoon there.
If it is Sunday, you can also choose to explore the Kashgar Livestock Market. Learn how the local people do their livestock business.
Say goodbye to amazing Xinjiang. Your guide and driver will escort you to the airport.
Hotel Selection
—the Icing on the Cake
Boutique hotels are recommended to enrich your travel experience.



FromCNY18,620/ USD2,923 p/p
Based on a private tour for 2 people. Price varies depending on program, travel date, number of people and chosen hotel
Price Includes:
Private air-conditioned business car with big windows and ample space
Activities, hotels, and meals listed in the itinerary
24/7 helpline for while you are traveling
Tour code: xj-1
Start planning your tailor-made tour now. Your 1:1 travel consultant will reply within 1 working day.