Taklimakan-Pamirs Adventure
12-Day South Xinjiang Adventure Tour
If north Xinjiang is a beautiful dream, then south Xinjiang is an exciting adventure.
Surrounded by great mountain ranges — Tianshan, Altun, and Kunlun (the Pamirs) — south Xinjiang holds China's biggest desert (the Taklimakan). Historically, it has cultivated 36 ancient kingdoms and carried the Silk Road's toughest trails.
This 12-day south Xinjiang adventure tour starts from Urumqi. Travel through the Tianshan Mountains. Drive across the Taklimakan Desert. Discover traces of splendid civilizations on the ancient Silk Road. Journey into the incredible Pamirs. And finish in Kashgar.
Tour 'Wow' Points
Drive across "the Sea of Death" — the Taklimakan
Enjoy a once-in-a-lifetime road trip across the biggest desert in China.


Venture into the Rugged Heartland of the Pamirs
Drive along the China-Pakistan Highway. Feast your eyes on lakes, snowy mountains, and glacier.


Discover Master Pieces of Nature and Culture
Witness the stark desert landforms left by wind and water in the red sandstone of Wensu Grand Canyon, and appreciate valuable murals in nearby grottoes.


Find Traces of Mysterious Lost Kingdoms
There have been 36 ancient kingdoms in the mysterious western region of China. They were important stops on the ancient Silk Road, secluded civilizations in the desert.


Be a Foodie of Xinjiang Delicacies in a Night Market
Taste typical Xinjiang food and snacks, such as lamb shashlik, roast dumplings, roast eggs, or even incredible watermelon pigeon soup!


Learn Xinjiang Craftsmanship with a Local Artisan
Explore a famous street with shops selling handmade crafts such as woodwork, copperware, and traditional instruments. Learn to make a handicraft that was a popular Silk Road product


"Steal" the Business Secrets of a Livestock Merchant
Experience a bazaar that has existed for centuries on the Silk Road — the Kashgar Livestock Market. Learn how to do successful business the Xinjiang way.


Why Choose Us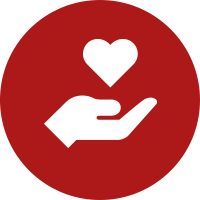 Your Wellbeing is Our Priority.
1-to-1 travel expert
Vaccinated guides
Private Rides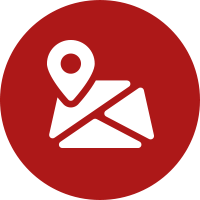 Your Trip is Perfectly Planned.
Less crowded
Exclusive Exciting Experiences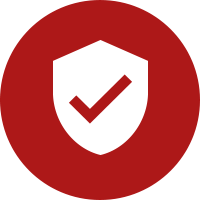 Your Booking is Risk-Free.
No cancellation fee (up to 22 days before departure)
Free changes
Finish Your Booking in as Quick as 1 Day
1. Tell us your dream travel idea
2. Work out your unique plan with 1 to 1 expert advice
98.8% positive customer reviews among 10,000+




98.8% positive customer reviews among 10,000+

Great tours!

I had an amazing two trips on the Great Wall and the Forbidden City with the guide Ivy during my stay in China. She was very helpful and answered all of our questions with an enthusiastic approach. I have nothing to say but to highly recommend the trips they offer on the Great Wall hiking/camping and also the in-depth Forbidden City tour! Thank you Ivy and China Highlights.

more

May 2023, Serhat Altay

Amazing First Time to Beijing with China Highlights

Tom, my private tour guide was there when I landed and accompanied me all the way through to sending me off at the airport after check-in at the end of my trip. Zhao the driver, who also did all the driving during my trip, was calm, confident and knowledgeable in taking us around. Both Tom and Zhao were punctual too. The Great Wall of China Hike I wanted to do started in a very remote, unrestored part of the wall. This would not had been possible without Tom problem solving many issues we had on the way up and I could not have done this on my own a a foreigner. It was well worth the effort and probably the highlight of my trip.The remainder of the tour around Tiananmen Square, Forbidden Kingdom and The Temple of Heaven was paired with a detailed commentary by Tom of which I learnt a lot.

more

May 2023, Munsie

Beijing - city of surprises

A fantastic guide was waiting for us - Jack, who told all the stories with passion and commitment. He also fulfilled those wishes that were not in the plan. I highly recommend visiting Beijing with this guide.

more

May 2023, Joanna i Piotr Kuzebscy

Liu Yuan was a superb guide and a lot…

Liu Yuan was a superb guide and a lot of fun to spend time with during my first visit to Beijing. It was a wonderful intensive three days.

more

May 2023, Pam S.

Great weather and a good trip out with Lily!

Many thanks to my guide Lily for customising the trip to make it as efficient and enjoyable as possible. She arranged to start an hour earlier to beat the crowd and I got to enjoy the Great Wall before the crowd streamed in and while the weather was cool. I requested to switch the next attraction to visit from Temple of Heaven to Ming Tomb and she not only accommodated the prompt request, but made all the necessary arrangements even before the trip coordinator managed to reply! Kudos! Our driver was jovial and friendly, always on top of traffic conditions and took detours to beat slow moving traffic. Hassle free day and I wouldn't have been able to cover the two attractions so easily and comfortably without them!

more

May 2023, Meibao

This was our first time traveling to Beijing

This was our first time traveling to China, so we really wanted to experience some of the major historical sights of Beijing together with a tour guide. Our itinerary was very carefully planned out according to our interests and tailored to our needs. First, we went camping on the Great Wall and hiked from Jiankou to Mutianyu, and the next day we got an in-depth tour of the Forbidden City as well as a tour of the Temple of Heaven and a taiji experience in the gardens. Our tour guide, Ivy, was truly wonderful in preparing and organizing our personalized itinerary. She is very friendly and knowledgeable, and she was always able and willing to answer all of our questions. Ivy provided us with a truly amazing first visit to China and I would warmly recommend China Highlights for everyone who wishes to travel to China and I would especially recommend Ivy as a tour guide for your trips!

more

May 2023, Annalina Wheeler

Tom is the BEST tour guide EVER!

Just had the most AMAZING tour with Tom. He was beyond knowledgeable, so generous with his time and made me feel so at ease which was super important as I am travelling by myself. Thank you Tom for the best day-you have totally made my China trip a fabulous experience, one I will never forget!

more

May 2023, SHARRYN HINCHLIFFFE

Superb service and wonderful time in Beijing

Superb service from Jack who were with us for 4 wonderful days in Beijing. Jack was clearly knowledgeable about the history and able to deliver insight information to us about places. He was also kind and accommodating to my mother who has bad knees. Both China Highlights and Jack were flexible about the itinerary to ensure that we enjoy the best of Beijing. We'll definitely use China Highlights' services again for our next trip to China.

more

May 2023, Chani

Amazing Trip

First time booking a trip with China Highlights and was fortunate to have Sunny as my private tour guide. We went to the Jinshanling section of the Great Wall, then arrived and walked around Gubei Water Town, and then visited the Simatai portion of the Great Wall at night. Was a very enjoyable trip as we were able to see a night time drone show in the sky, ride a private boat through the canals of the Gubei Water Town, and eat a delicious lunch at a local restaurant along the way. Sunny is super knowledgeable when it comes to the history of the Great Wall and took the time to explain various interesting facts and stories which made the trip very meaningful. The driver we had was also a very nice man who was always on time and eager to help. Was an unforgettable experience and would highly recommend Sunny and China Highlights :)

more

May 2023, Allen C

Tour to the great wall from the airport

My guide Tom was ver kind and knowlegable, he explained everything to me about the great wall and even went out of his way to help me the next day at Bejings downtown! amazing service!!! thank you so much Tom!

more

May 2023, Fer Villasefior

Great tour, fantastic guide!

This tour was fantastic! I loved hearing about the history of the Forbidden City and admiring the views at the Great Wall. William was a fantastic tour guide. We were a group of families with several young children, and he was very accommodating and flexible with timing and arrangements. I totally recommend this tour and William as a guide!

more

May 2023, Ryan Corless

Four excellent sightseeing days in Beijing

We had wonderful four days in Beijing. The entire trip was tailored exactly to our wishes. From experiencing local food, to exploring the major sites of the city up to hiking the great wall of China. Additionally, we had two amazing guides Ina and Fan taking care of all the tickets and coordination required. Also, they could not only tell us everything about the sights we visited and give us an insight to local customs and traditions, but they did so in perfect German. The chauffeur service from Mr Chang was also excellent, getting us from A to B without any hazzle. The past couple of days were one of the most carefree trips we have had so far.

more

May 2023, Katha

Great tour from William

Great tour organized by China highlights, our tour guide was William - his knowledge was impressive, his English was great and he was always on time. We did the four day tour including the wall and forbidden city - would definitely recommend to anyone looking for an English tour guide.

more

Apr 2023, Lawrence

Beijing 2 day private tour

The tour itself was great, private driver to and from, my guide Ivy was great English speaking guide. She was very knowledgeable and passionate about her country. Was a great time exploring the Great Wall of china and then my second day did a city tour (forbidden city, hutong tour, summer palace). Felt extremely safe, and was confident having an English guide. Thank you china highlights. (Provide them what you want and they'll make it happen). Prices are reasonable as I looked at a few places but for private tour, my own schedule, and confidence of getting around safely you can't go wrong.

more

Apr 2023, Mark

Very enjoyable

Everything was to the vest standard, the history all very well explained by the Tour Guide in Beijing, Ivy. Really enjoyed it, and appreciated the time.

more

Apr 2023, Jonathan

Amazing Beijing Experience

I had an amazing time in Beijing and glad Tom was my tour guide. He went above and beyond and I'm truly grateful. Tom did all that he could to ensure my stay in Beijing for two days was pleasant and thanks to him, I say that it was. The driver was also nice and courteous, I called him Jon. The company is blessed to have a good tour guide like Tom on their team so if you are planning to come down to Beijing, make sure you ask for Tom. Thank you Christy and Kimmy for replying all my emails with questions that I had.

more

Apr 2023, Pedro V

Great experience

We had a great experience with China Highlights and Roger was highly efficient and helpful planning our itinerary exactly how we needed.

more

Apr 2023, Brenda Sarmanho

Excellent service and tour guide!!

Excellent service and communication from the travel agent Roger Li and amazing tour and experience of Great Wall of China from our tour guide Amber. Highly recommended!

more

Apr 2023, Evangelos Athanasopoulos

Maggie was such a tremendous help for…

Maggie was such a tremendous help for our recent Beijing trip. Very prompt and helpful in helping us plan and adjust/amend to our requests.

more

Apr 2023, Hi

HK-Beijing-Wuhan-Guilin-HK

We travelled first to Beijing for a few days before moving on to Wuhan for the wedding and then for a few days in Guilin along with my son and daughter in law. It was a great trip and all went smothly with the help of the guides we had along the way. William in Beijing and Jenny in Guilin were excellent. Chas in HK was also very helpful in getting us to the right place and the right time to fly home.

more

Apr 2023, Alan Harris
Itinerary Quick Look
Here is a suggested itinerary. We are happy to customize a tour according to your interests.
When you land in Urumqi, your personal tour guide will be waiting for you in the arrivals area and will be ready to transfer you to your hotel.
Day 2
Urumqi to Turpan | A Key Silk Road City
Head for Turpan in the morning. Visit Tuyugou Village in the late afternoon and experience the traditional lifestyle of the Uyghurs.
Discover the Bezeklik Thousand Buddha Caves and view the Flaming Mountain on the way
Day 3
Turpan | A Key Silk Road City
Visit Emin Minaret in the morning. A beautiful shadow is cast across the walls in the morning sunlight.
Visit the ruins of the ancient city of Jiaohe. This remarkable city was built by digging down from on high instead of building up from the ground!
After lunch, you will venture underground to explore the Karez Well System and discover the wisdom behind Turpan's ancient irrigation system and water supply.
Learn more stories about Turpand and the Silk Road in the Turpan Museum.
Day 4
Turpan to Korla | Bosten Lake
Drive southwest and get close to the edge of the Taklimakan Desert. Visit the Bosten Lake which is the biggest indand freshwater lake. It is the site of an ancient kingdom which was an important spot on the ancient Silk Road. Now, the lake is a habitat for some kinds of birds. The south bank of the lake is connected with sands.
Day 5
Korla to Kuqa | Find Traces of Ancient Kingdoms
Leave Korla for Kuqa, where the ancient Qiuci (Kuqa) Kingdom once thrived. Visit the Ruins of Subashi Ancient Temple in the gravel desert — a representative relic of the ancient Qiuci Kingdom. And then admire the beauties of Kuqa Grand Mosque. Find a combination of traditional Chinese culture and Islamic culture in the buildings.
Day 6
Kuqa to Shaya | Great Grottoes and Grand Canyon
Continue driving along the edge of the desert. Visit Kezil Thousand-Buddha Caves and witness the exchange and integration of Buddhist culture in the broken but beautiful murals.
Explore Tianshan Grand Canyon, which is a combination of Antelope Canyon, Arizona and the Grand Canyon of Colorado. The red sandstone mountains are a masterpiece of wind and water erosion. You will feel the primitive, wild, and desolate temperament of Xinjiang in this less touristy site.
Day 7
 Shaya to Khotan | Drive across the Taklimakan
You will drive across the "Sea of the Death" — the Taklimakan Desert. The vastness of the desert brings out human's tininess and mortality. But the Euphrates poplars will show you the tenacity of life. Wheatgrass squares (China's secret for fixing the sands and reversing desertification) along the road display dividends from the wisdom and hard work of China's people.
Day 8
Khotan | The Pearl on the South Silk Road
When you get to Khotan, you will come back to civilization. Have a relaxing walk on the old street of Khotan. Feel the rich Uyghur flavor when admiring the traditional residential houses on the street.
Explore the local Jade Bazaar. It is interesting to see how people present their jade treasures and how they negotiate to buy the most beautiful stones. The friendly and exciting atmosphere must be very enjoyable to experience. Then trying to look for a real jade stone in Khotan River could be a unique experience.
Trying some traditional snacks in the busy Khotan night market might be another highlight of the day.
Day 9
 Khotan to Kashgar | Discover a Hidden Kingdom Yarkant
Drive from Khotan to Kashgar via Yarkant County. You will stop at Yarkant Palace. The original Yarkant Palace was destroyed when the Dzungar Khanate conquered Yarkent. The palace is an accurate copy according to historical records, and the great buildings, exquisite decoration, and lovely blue color show a rich Islamic flavor.
Then visit the mausoleum of a Yarkant princess, Amani Shah Khan. The soft white of the building and its light blue and light green features might create an image of a gentle and beautiful lady in your mind. You can see poems written by Amani Shah Khan and pictures of traditional Uyghur instruments on the walls of the building.
Day 10
Kashgar | Kashgar Old Town
Explore Kashgar Old Town. Walk from the old city to Handicrafts Street. Go into the shops, touch the semi-finished handicrafts, and test the timbre of exotic musical instruments.
Have a break at an old teahouse that has a history of over 100 years. Many locals gather there to chat, enjoy a tea break, play music, and to dance, often spending a whole afternoon there.
Experience the region's religion in Xinjiang's biggest mosque. Enjoy the beauty of Islamic architecture in a quiet atmosphere.
If it is Sunday, you can also choose to explore the Kashgar Livestock Market. Learn how the local people do their livestock business.
Day 11
Kashgar | The Incredible Pamirs
Drive along the China-Pakistan Highway to the Pamirs. Enjoy the seldom-seen scenery of the westernmost point of China.
View the impressive Baisha ('White Sand') Lake and Karakul ('Black Lake'). Snow-capped Muztag Ata and other very tall mountains look like a row of strong guards protecting this land.
Say goodbye to amazing Xinjiang. Your guide and driver will escort you to the airport.
Hotel Selection
—the Icing on the Cake
Boutique hotels are recommended to enrich your travel experience.



FromCNY26,500/ USD3,870 p/p
Based on a private tour for 2 people. Price varies depending on program, travel date, number of people and chosen hotel
Price Includes:
Private air-conditioned business car with big windows and ample space
Activities, hotels, and meals listed in the itinerary
24/7 helpline for while you are traveling
Tour code: xj-1
Start planning your tailor-made tour now. Your 1:1 travel consultant will reply within 1 working day.