beijing
Beijing Nanshan Ski Resort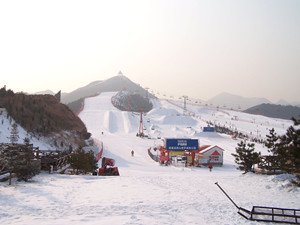 Nanshan Ski Resort
Nanshan Ski Resort is the perfect day trip for visitors and residents of Beijing alike in winter. In addition, the fact of Beijing hosting the 2022 Winter Olympics has spurred on Nanshan Ski Resort to undertake major renovations, making it one of the best equipped ski resorts in China.
Location: near the village of Miyun, about 60 kilometers northeast of Beijing
Season: December – late February
Suitable for: fun-loving people of all age and skill levels
Excellent Ski Facilities
Pistes: 25, 12 for beginners, 8 for intermediates, and 4 for advanced skiers, including an advanced Mogul trail, plus a snowboarding park (see below)
Toboggan run: yes, German designed
Snowmobile trails: yes, including a special snowmobile track for children
Lifts: 3 quadruple chair lifts, 3 magic carpets, numerous rope tows on beginner slopes
Kickers: 2 pro, 2 medium
Jib features — advanced: 1 full pipe, 1 wallride, numerous rails/boxes; easy/beginner: 1 jump roller, 1 mini kicker, 1 mini funbox, 1 spin ball
Half-pipe: 1 (80 meters long and shaped by hand)
Family-friendly: 2 kids' learners trails, 1 children's practice trail, 1 children's playground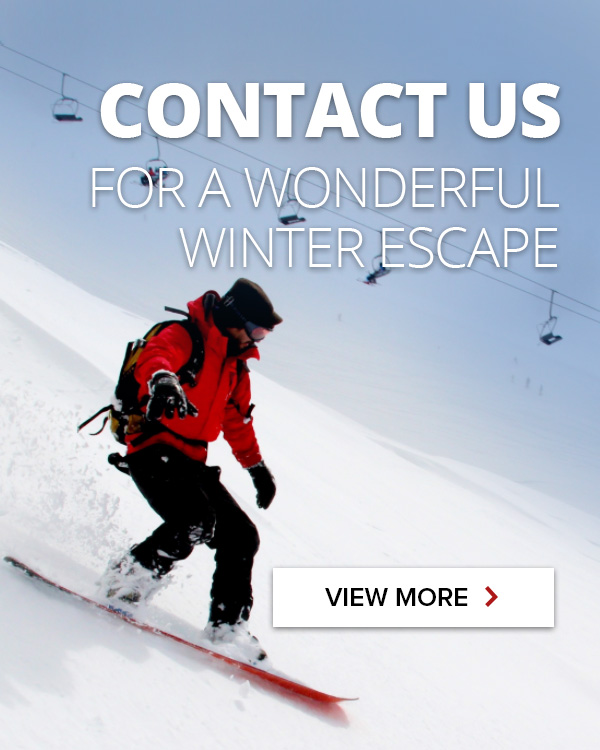 Snowboarding — A Feature of Nanshan Ski Resort
Nanshan Ski Resort is the largest of its kind in northern China, that is, it is the largest ski resort specializing in snowboarding.
Its snowboarding park, Nanshan Mellow Park, is built in cooperation with the famous Austrian snowboard-park designer, the Mellow Company.
Nanshan Mellow Park is the favorite practice grounds for China's top-competition snowboarders who are preparing themselves, pushing themselves to the limit, for the upcoming Winter Olympics.
Good for Advanced Skiers and Beginners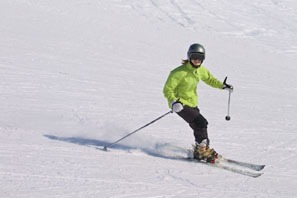 Nanshan Ski Resort is good for advanced skiers and beginners
Nanshan ski resort also distinguishes itself in offering more of everything for the Alpine skier, meaning that here one will find more slopes in all skill categories than anywhere else in China.
Nanshan Ski Resort is also probably the Chinese ski resort when it comes to the availability of skiing and other snow-activity facilities for beginners. If you are a young person who knows nothing whatsoever about skiing and are looking for a fun place to learn among like-minded young people, Nanshan Ski Resort is your ticket.
Nanshan Ski and Snowboard School
Not surprisingly, given that the ski resort also has numerous beginner slopes, Nanshan Ski Resort's 70-member staff of ski and snowboard instructors, many of whom are trained by Austrian coaches (the Nanshan International Snowboarding School is in fact led by an international snowboarding instructor from Austria), boasting one of the largest, if not the largest, staff of ski instructors in all of China.
Well-equipped and staffed: Nanshan Ski Resort has 12 snow-making and 2 snow-grooming machines, all Austrian made. The resort also has 150 certified instructors for skiing and snowboarding so that visitors can learn how to ski and snowboard or improve their skills.
Nanshan boasts a wide variety of activities. From 25 trails for beginner, intermediate and advanced skiers to take their pick from to the Nanshan Mellow Park for snowboarding to the very first advanced trail for mogul skiing in China and even a playground for children, Nanshan truly does have it all.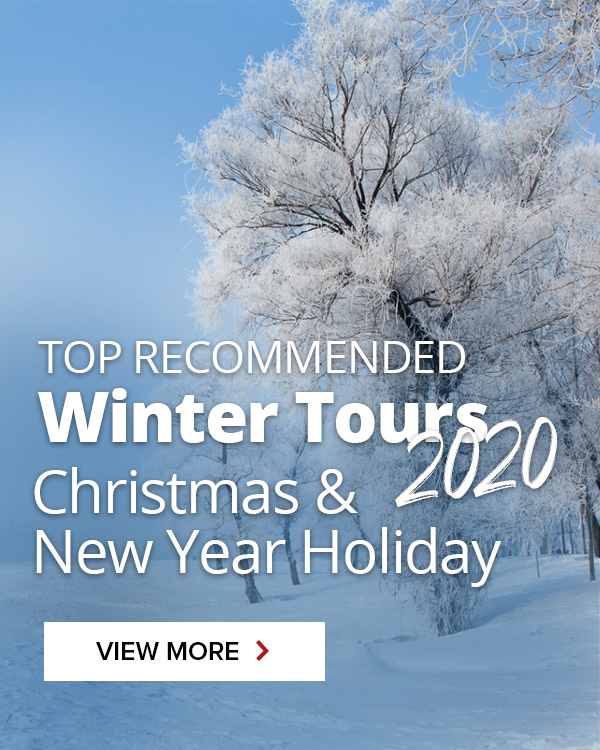 Using Nanshan Ski Resort
Nanshan Ski Resort operates year-round but snow season is from the end of November to the beginning of March. You may arrive at the resort at 08:45 to get your tickets and the lifts will start operating at 09:00. During the winter, the lifts stop running at 17:30 and in spring at 18:00.
Costs
Rates vary at the resort depending on how long, what time of the week and what activities you would like to partake in. A whole day pass, including ski equipment rental, during a weekday is 260 yuan.
During the weekend, the price goes up to 390 yuan. But skiers get 30% off if they bring their own equipment.
If you would like to try out the 1,318-meter-long toboggan run, it will cost you 50 yuan per run; to rent a sled for an hour will cost 160 yuan; a locker is 10 yuan for the day; and entrance into the resort is 20 yuan per person.
Nanshan Ski Service Center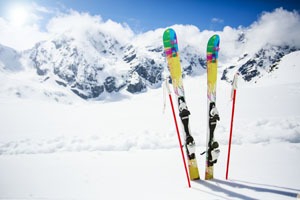 The Nanshan Ski Service Center offers all kinds of ski equipment.
Located at the main building complex at the base of the mountain is the Nanshan Ski Service Center, a two-story structure whose upper story caters to VIPs while the lower story is for everyone else (for the modest sum of 50 yuan you can be certified as a VIP customer!). The Nanshan Ski Service Center has more than 8,000 sets of skis, snowboards, toboggans, and snowmobiles for rent.
Year-Round Activities
Lastly, Nanshan Ski Resort offers year-round activities; besides the winter sport activities, there is grass skiing, water skiing, swimming and hang-gliding during the summer, and in the autumn, the local fruit trees offer up their bounty, free for the picking, as they say.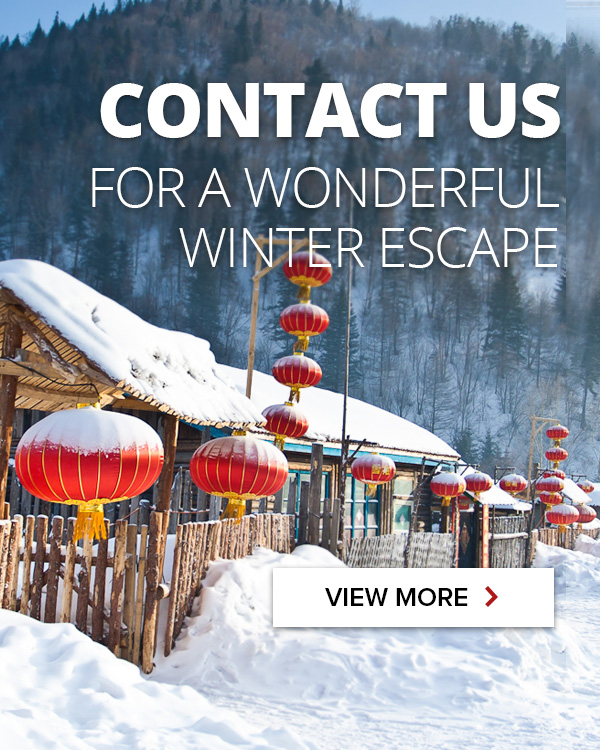 How to Get to Nanshan Ski Resort from Beijing
Nanshan Ski Resort is 79 kilometers northeast from the center of Beijing.
The easiest driving route is to take the Jingcheng Expressway into Downtown Miyun and then follow the signs to the resort. It takes normally 45 minutes.
Public bus 980 is also an option, costing only 14 yuan for 1 hour. Bus takers can get off at West Bridge and take a taxi the final leg of the journey to the resort.
Alternatively, visitors may take Nanshan's shuttle bus from Shaoyaoju or Sanyuan Bridge or Wudaokou Subway for 30 yuan but reservations should be made in advance.
A one-way trip by car directly from Beijing Capital International Airport (PEK) or Beijing Daxing International Airport (PKX) takes about 1 hour or 2 hours respectively.
Skiing in Nanshan Ski Resort with your kids can supply extra fun for a winter tour of Beijing. See our recommended 6-Day Beijing Skiing Winter Tour (the ski resort can be changed to Nanshan Ski Resort).
Alternatively, contact us if you have any questions or other requirements.
Click here to know more useful suggestions about travel in Beijing with families.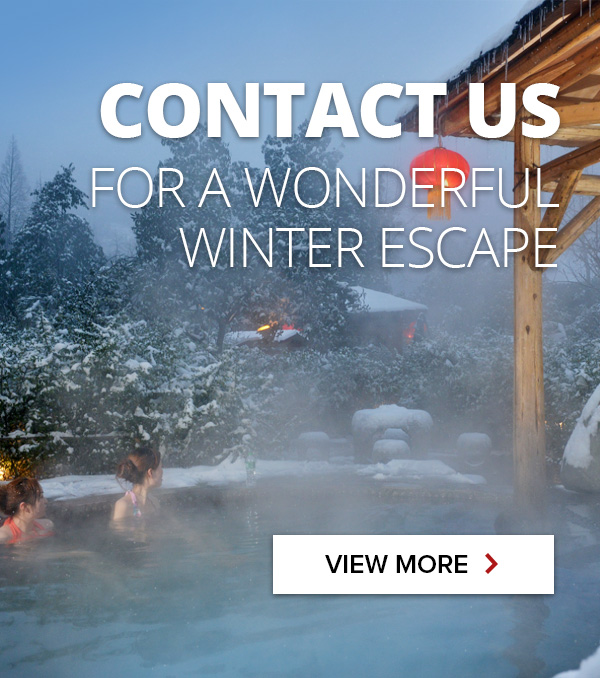 6 Eateries
After a full day out on the slopes, do not worry about going hungry. Nanshan Ski Resort offers six different eating establishments.
At the Canadian-style cafe you can enjoy lamb chops by a fireplace.
At the base of the mountain, where the ski resort's main facilities are situated, the Terrace Restaurant & Pub serves Western food, including pizza, and drinks including Chinese beer.
The Nanshan Restaurant, similar to the other traditional Chinese restaurant, specializes in Chinese cuisine, while the Hot Snack Bar serves Chinese snacks and other fast foods.
At the top of the mountain, where the chair lift will deposit you, the Lavender Mini Tea Bar serves coffee, tea, and light snacks.
Accommodation
Nanshan Ski Resort offers two sets of standard (as opposed to VIP) accommodations, each with its separate amenities/ price classes: the Shirton Inn and the Norwegian Villas.
The Shirton Inn consists of 2 two-story structures, with in all 24 double rooms, each equipped with an electric fireplace. It also has a restaurant and bar that serves Western-style food and drinks.
A standard room at the Shirton Inn, which is a twin room, will cost you 580 yuan per night and this price increases during holidays. You may also rent an entire chalet, the price of which varies.
There are two Norwegian Villas, which, as the name suggests, is a self-contained single-level house. Each villa consists of 6 rooms, including a living room, a kitchen, and a dining room. They are ideal for families or for smaller groups who wish to lodge together.
As something extra (one can expect more at Nanshan Ski Resort!), the ski resort's Nanshan VIP Skiing Club offers what are termed in/out lodgings, or lodgings where the skiing begins (and ends) at the lodging's doorstep.
The VIP club has its own cafeteria of course, with huge French windows that offer fantastic views of the surroundings.
Most Popular Beijing Tours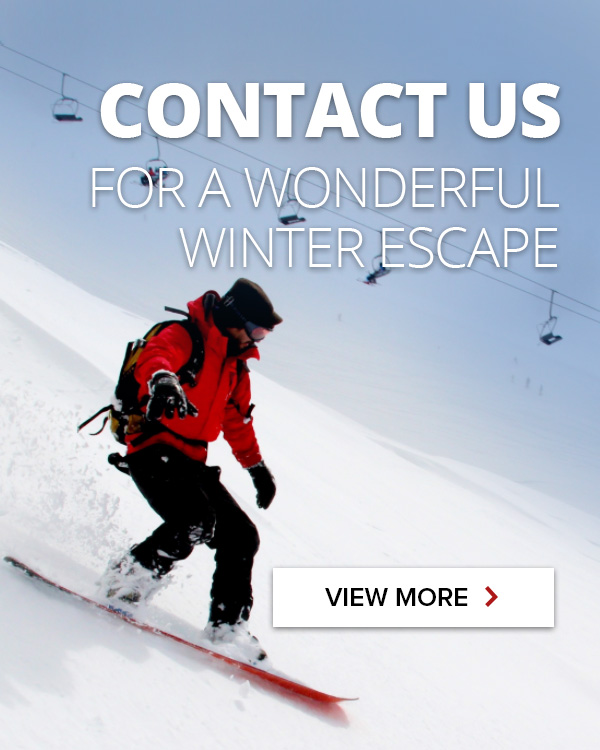 We can help you combine Beijing's best sights with some skiing activities. See our most popular Beijing tours as follow.
All the tours can be tailor-made. Contact us if you have any questions or requirements to design a tour.
You Might Like to Read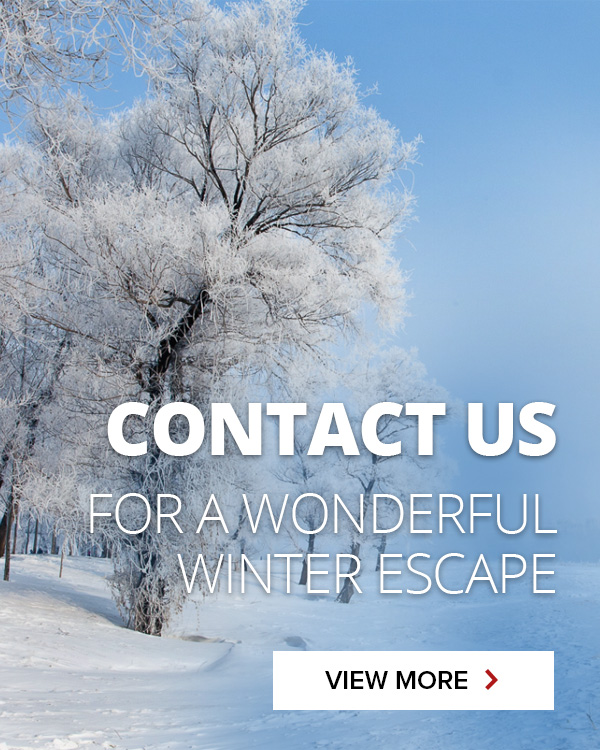 Related Articles

beijing
How to Plan a Trip to Beijing