Time-Smart Jiuzhaigou Discovery
3-Day Jiuzhaigou and Huanglong Highlights Tour
Located in a remote area of northern Sichuan Province, Jiuzhaigou and its neighbor Huanglong Scenic Area have superlative landscapes. They have different kinds of beauty in different seasons. No matter whether you pay a visit in spring, summer, fall, or winter, it is just like walking into a fairytale world.
On this 3-day tour, you will visit the most beautiful parts of Jiuzhaigou and Huanglong at your own pace with a smart route that makes the best of your time while avoiding the crowds.
Tour 'Wow' Points
Leisurely Enjoy the Breathtaking Views of Jiuzhaigou with a Smart Route Organized by Our Experienced Guide.
It is difficult to visit all the attractions of Jiuzhaigou in a day as it is a huge park. However, with the guidance of our professional guide, you will see all the most beautiful parts of Jiuzhaigou's three main valleys at your own pace.


Soar Above then Descend Close By the Streams, Waterfalls, and Limestone Landscapes of Huanglong Scenic Area.
Take a cable car up to the top of Huanglong Valley, then hike down to see the outstanding travertine lake terraces close up.


Why Choose Us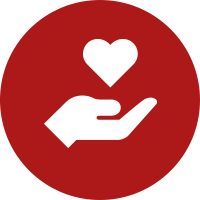 Your Wellbeing is Our Priority.
1-to-1 travel expert
Vaccinated guides
Private Rides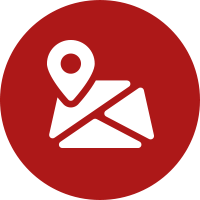 Your Trip is Perfectly Planned.
Less crowded
Exclusive Exciting Experiences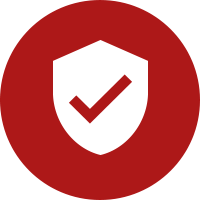 Your Booking is Risk-Free.
No cancellation fee (up to 22 days before departure)
Free changes
Finish Your Booking in as Quick as 1 Day
1. Tell us your dream travel idea
2. Work out your unique plan with 1 to 1 expert advice
98.8% positive customer reviews among 10,000+




98.8% positive customer reviews among 10,000+

Fantastic Chengdu family visit

We explored wonderful Chengdu and surroundings in 4 days. City tour in a relaxed way with delicious local snacks, really nice! Spectacular new dinosaur museum, Dujiangyan (combined Panda and dam in one outing, very recommendable), Leshan Buddha. All above super cool with the kids (ours are 7 and 4). Emei Shan impressive, maybe a little long driving to explore it and watch out for the hotels there, not all are nice and in the town itself there is nothing. But we were blessed with perfect weather on the top and perfect views. Eating hot pot is spectacular in Chengdu, but watch out how spicy it can be. Michael is just a perfect tour guide! He speaks super fluent German and has a very relaxed and competent style of explaining, which made the whole tour so nice. We love Chengdu and will definitely come back!

more

Apr 2023, Stefan P

Giant Pandas - Giant Buddha - Mount Emei

We had a wonderful 3 days in Chengdu area,visiting the Panda breeding Center, Leshan Giant Buddha and hiking at Mount Emei.We have been travelling several times with Chinahighlights and everything was well organised as usual. Our guide Michael (fluent in English and German) was great showing us the beauty of Sichuan. We can highly recommend travelling with him and Chinahighlights.

more

Mar 2023, steffenwet

Two amazing tours

Both tours were led by excellent guides who knew a lot about everywhere we went, and were very helpful and friendly. The agent was equally helpful and quick in responding to questions which was ,especially in covid restrictions time, extremely convenient.

more

Jul 2022, Elizabeth

Panda Keeper for a Day at Dujianyan Sichuan

This is was the second time that we had signed up for the program Panda Keeper for a Day, this time at the Dujianyan Panda Base, about 1 hour drive away from Chengdu. Great experience again. We will surely do it once again.

more

Mar 2022, Thomas

Amazing Tibet experience in Sichuan

Henry was an informative guide who went out of his way to ensure positive experiences. Mr Wu was not only a safe and attentive driver on sometimes rough roads but also a great photographer, capturing shots of us as we toured. Henry went out of his way to talk to anyone around to help bring the place alive through stories so we had the opportunity to meet so many locals, real people, and hear about their lives. Another highlight was the opportunity to climb a 1000 year old watchtower in Danba and meet the local family who managed it. Truly magical. Henry was also a consummate foodie who provided us with great local food recommendations along the way.

more

Jul 2021, Deborah J

Amazing visit to panda bases in Chengdu and Woolong

Jason was terrific; he understood our interests in pandas and he made our outings very enjoyable. We plan to return to Chengdu to visit pandas and will be asking for Jason again.

more

Dec 2019, victoriadH3461ED

Panda heaven

We have just completed the Chengdu leg of our trip to China organised by Robert Hui at China Highlights. Our Guide for the 2 Day trip was Daisy Du who made us feel very welcome and helped us check in and ensured our rooms were satisfactory then gave us directions of where to go for the best food. The next day Daisy took us straight to the Giant Panda Breeding and Research centre. It was fantastic to see the Pandas so close. It's a little sad that they are in captivity but it is essential to increase the breeding rate and so save these wonderful animals from extinction. We saw Pandas of all ages and sizes including a tiny little baby that was only 36 day old. After an extremely tasty lunch picked for us by Daisy she then took us into the people's park and showed us the tea houses and dating area where parents can advertise their single '30 something' children to potential partners. The day ended with a wander around Jinli Old Street where you can buy anything from food to souvenirs to furniture. We have had the best time in Chengdu helped no end by the friendly, helpfulness of our guide Daisy who knew all the best places to go and sights to see. Thank you Daisy, a great time was had by all. ---jayne_Stu Halifax, United Kingdom

more

Nov 2019, jayne_Stu

Wonderful Chengdu tour with Jason

With other two friends I have visited Chengdu in September 2018 and our tour guide was Jason, who has been really amazing with us.He had the smart idea to bring us to the Pandas reserve very early in order to avoid the crowds, even if we were visiting Chengdu right during the Chinese national holidays.After the Pandas reserve, we visited the tea park and the city centre, where Jason could give us a lot of information about Chengdu. Jason gave us also very nice suggestions about places to visit in the evenings during our free time. Totally recommended!!! ---Vittorio C Berlin, Germany

more

Nov 2019, Vittorio C

Cecelia is your guide in Chengdu

We had a great time in Chengdu seeing the pandas and other excursions. Cecelia, our guide, picked us up with a bag of fruit and a wealth of knowledge. She took great care of us, got us through lines quickly and brought us to great restaurants. We even took a cooking class. Highly recommend her. --Robert D,Seattle, Washington, US

more

Oct 2019, Robert D

Chengdu and Wolong Panda base with Aaron

Aaron picked us up from the airport and drove us straight to the Chengdu Panda Breeding and Research Center. We had a very enjoyable time touring the Research Center with Aaron. Even though he has probably been to the research center many times he seemed just as excited to see them as we were. Especially the babies! The next morning we headed to the Wolong Panda Base with a stop at the 2008 Earthquake memorial site. We had a great lunch in the small town of Gengda and then went on a hike in the Dengsheng Gorge with a local guide. The next day we did the panda keeper program which entailed cleaning cages (inside and out), feeding pandas, making panda cakes, watching a film about the program and walking around the base looking at the many pandas. After the program we drove back to Chengdu. While we were working Aaron took some great pictures of us cleaning and feeding the pandas. The next morning tour guide Snow took us to the train station. Aaron was such fun to be around, he spoke English wonderfully and gave us great info about the pandas. ---Cougfan Auburn, Washington, US

more

Oct 2019, Cougfan

Panda keeper program

Had a wonderful time on the panda keeper program which we booked through China Highlights. We generally avoid doing organised tours whenever possible as we prefer to do our own thing. Cecilia was our guide for the day and quickly made us feel at ease in her company she was interesting, knowledgeable and enthusiastic everything you want in a guide. The whole day was great and Cecilia certainly enhanced the experience, she took lots of photos for us throughout the day which was brilliant as it's difficult getting photos together, she also provided us with buckwheat tea and biscuits which was a lovely touch. A big thank you to Cecilia. --Maria & Peter Foulger

more

Sep 2019, Mariafoulger

During this whole trip, at anytime , if we need to modify our schedule or activities, Aaron and the driver can accommodate. They are friendly, knowledgeable, good communicator, flexible, and dedicated to making sure our needs are met. Aaron, thanks for making this an unforgettable trip for us! --Venture114992

more

Sep 2019,
Itinerary Quick Look
Here is a suggested itinerary. We are happy to customize a tour according to your interests.
DAY 1
Jiuzhaigou Arrival | Airport Transfer
Upon arrival at Jiuzhai Huanglong Airport, you will be greeted by our local tour guide and driver who will then transfer you to your hotel in Jiuzhaigou 88 km (55 miles) away in 2 hours.
DAY 2
Jiuzhaigou Full-Day Tour | Enjoy the Fairyland Landscapes
In order to have more time in the park and avoid the crowding, you will start early to discover Jiuzhaigou ('Nine Village Valley') Scenic Area, a wonderland named for its nine Tibetan villages.
You will visit Jiuzhaigou's three main valleys: Shuzheng Valley, Rize Valley, and Zechawa Valley. There, waiting for your appreciation, is the picturesque natural scenery of clear alpine lakes, overlapping waterfalls, colorful forests, snowcapped mountains, and blue ice. 
Private vehicles are not allowed inside, so your guide will expertly direct you in taking the shuttle buses in the scenic area and touring around. A buffet lunch can be arranged in Nuorilang Restaurant, which is the only restaurant in Jiuzhaigou Scenic Area. If you like, we could arrange a picnic lunch instead.
DAY 3
Huanglong Scenic Area Tour and Departure
After breakfast, take a 2-hour drive from Jiuzhaigou to Huanglong Scenic Area. Huanglong Valley has one of three most outstanding travertine lake terraces in the world. Colorful pools, snowcapped mountains, verdant forests, and a peaceful valley are Huanglong's four highlights.
To save your energy and time, we will arrange a cable car to the valley top, and then walk down the valley to enjoy the fantastic scenery all around you. After about 3–4 hours sightseeing in the valley, we will leave the park and enjoy a local lunch outside.
At the end of the tour, your guide will escort you to Jiuzhai Huanglong Airport to catch a late afternoon or evening flight to your next destination. To allow enough time for Huanglong, a flight departing after 5pm is suggested.
Hotel Selection
—the Icing on the Cake
Boutique hotels are recommended to enrich your travel experience.



FromCNY 5090/ USD 792p/p
Based on a private tour for 2 people. price varies depending on program, travel date, number of people and chosen hotel
Price includes:
Start planning your tailor-made tour now. Your 1:1 travel consultant will reply within 1 working day.