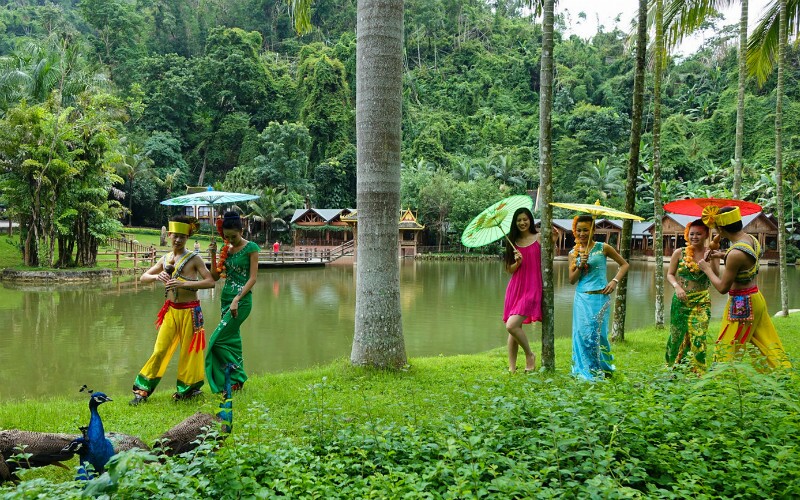 xishuangbanna
Xishuangbanna Maps, Maps of Xishuangbanna Attractions
Our Xishuangbanna maps cover Xishuangbanna's location in China, cities in Yunnan Province, and the Xishuangbanna area.
Xishuangbanna's Location in China
Xishuangbanna Dai Autonomous Area is a prefecture-level area in the south of Yunnan Province, southwest China, famous for wonderful tropical rain forest and ethnic folk customs. It is about 5 hours by air from Shanghai and Beijing, requiring a change in Kunming or Chongqing before landing at Jinghong.
Yunnan Province Map
This map shows the locations of Yunnan's main prefecture-level cities including Jinghong, capital of Xishuangbanna.
Xishuangbanna Area Map
Xishuangbanna covers an area of 20,000 sq km (8,000 sq mi). This map shows the main districts of Xishuangbanna, and the locations of the main attractions. Learn more about Xishuangbanna attractions.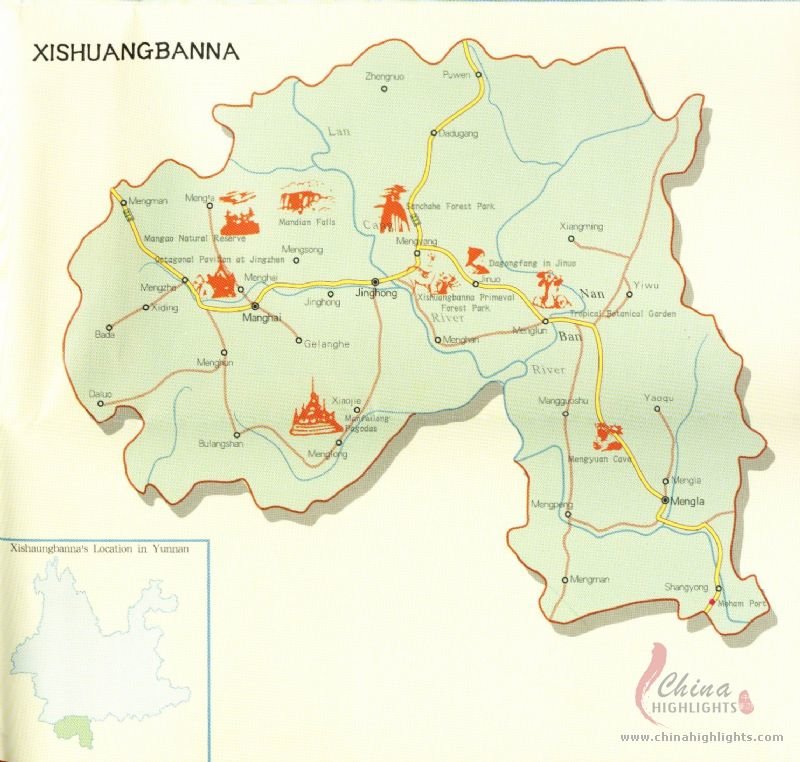 Other City Maps
Related Articles

xishuangbanna
Xishuangbanna Weather - Best Times to Visit

xishuangbanna
Top Things to Do in Xishuangbanna