yangtzecruise
Yangtze River Cruise
A Yangtze River Cruise will take you through the three gorges and the Three Gorges Dam, giving you the opportunity to see some of the most spectacular scenery imaginable. China Highlights offers 5-star and 4-star cruise ships with great prices.
Best Deals 2021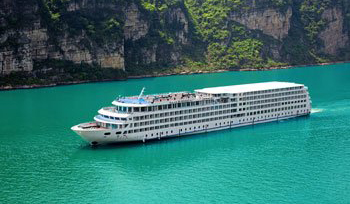 President 8
Top 3 best seller 2015
Newest President ship
Family-friendly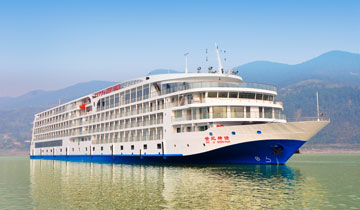 Century Legend
Top 3 luxury ship
High rating – 5/5
Top 5 best seller 2015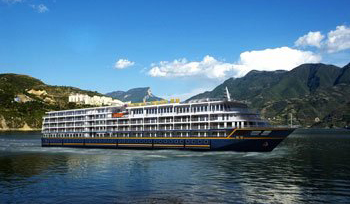 Victoria Jenna
Top 3 best seller 2015
High rating – 4.72/5
Best service
Popular Cruises
Popular Yangtze Tours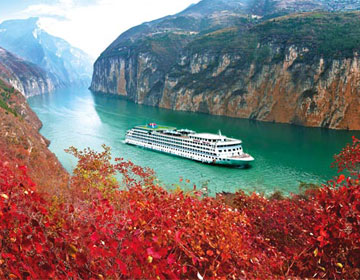 THE MAJESTIC YANGTZE
11-Day Beijing - Xi'an - Chongqing - Yangtze - Yichang - Shanghai Tour
The Essence of China is there to be discovered alongside the majestic Yangtze River Cruise, Enjoy the nice breeze from the river and have a cup of coffee, just relax.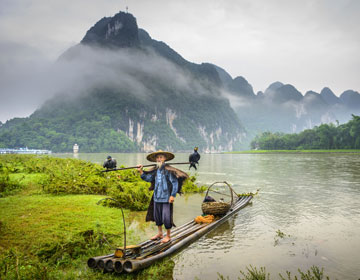 Guilin and Yangtze Cruise Tour
7-Day Guilin, Chongqing, Yangtze and Yichang Tour
Guilin, renowned for its beauty and the famous Li River icon scenes cannot be missed. The Yangtze is known as the cradle of Chinese culture and in many ways is the life blood of China.
What is the Yangtze Cruise?
Yangtze River is one of the most interesting rivers in the world, with a wide variety of tourist attractions, scenery, and culture along its length.
Why Yangtze River Cruise?
Fun and relaxing
A slow could be a luxury for city dwellers in highly urbanized and industrialized society. A Yangtze Cruise could slow your pace and slow your mind on a leisurely trip to let you embrace this picturesque with wide-open eyes.
beautiful natural scenery and many historical relics
The Yangtze River is bestowed with rich natural sceneries and cultural relics such as the Three Gorges Dam, gem stronghold and Shennong Stream which make Yangtze Cruise an ideal tourist destination for travelers.
Great Onboard Experience
The cruise ship company is always thinking of ways for the customers to enjoy their time aboard. They have arranged a great variety of activities including shows, culture presentation etc for the guests.
At China Highlights, we feel that a cruise up/down the Yangtze, is something that any tourist to the region would not want to miss, as it offers unique encounters with China's rich cultural heritage as well as some spectacular vistas that will remain forever etched in one's memory.
Top Yangtze Cruise Articles
Yangtze River Cruise Map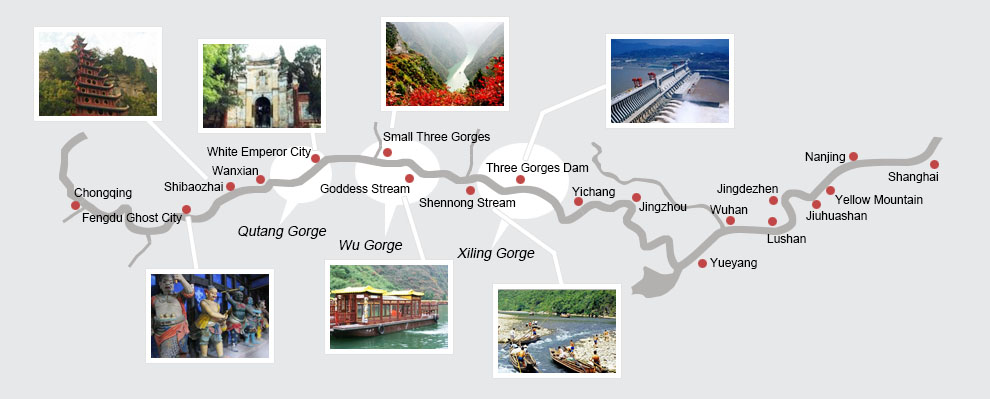 There are four Yangtze Cruise routes:
From Chongqing to Yichang (downstream) takes three nights and four days.
From Yichang to Chongqing (upstream) takes four nights and five days.
From Chongqing to Shanghai (downstream) take six nights and seven days.
From Shanghai to Chongqing (upstream) takes eight nights and nine days.
Related Articles

yangtzecruise
How to Plan a Yangtze River Cruise

travel guide
The Top 10 China Travel Destinations in 2021

about us
China Highlights Promise