yangtzecruise
Victoria Jenna Cruise
Cruise Map & Itinerary

Cruise Itinerary from Chongqing to Yichang
| Day | Events & Activities |
| --- | --- |
| Day 1 | Board the ship from 5:00 to 7:00pm and depart Chongqing at 9:00pm. (Dinner is not included.) |
| Day 2 | Traditional Chinese Tai Chi. Shore Excursion to Shibaozhai. You have the option of visiting Fengdu Ghost City (RMB295 per person). Captain's Welcome Dinner. Victoria Costume Show. Captain Welcome Dinner. Victoria costume show. |
| Day 3 | Traditional Chinese Tai Chi. Sail through Qutang Gorge. Shore Excursion to Goddess Stream(3:15pm-6:15pm). Sail through Xiling Gorge. Farewell Buffet. Optional tour of White Emperor City (RMB 295 per person). |
| Day 4 | Have buffet Breakfast on board, and disembark at Maoping pier of Yichang. Shore excursion to the Three Gorges Dam Site Take a bus to Yichang say goodbye. |
Cruise Itinerary from Yichang to Chongqing
| Day | Events & Activities |
| --- | --- |
| Day 1 | Arrive at Maoping Pier from Yichang to board the ship. (Dinner is not included). |
| Day 2 | Traditional Chinese Tai Chi. Optional tour to Three Gorges Tribal Scenic Spot (260 RMB p/p). Shore Excursion to the Three Gorges Dam Site. Sail through Xiling Gorge. Victoria Costume Show. |
| Day 3 | Traditional Chinese Tai Chi. Sailing through Wu Gorge. Shore Excursion to the Shennong Stream(3:15pm-6:15pm). Sail through Qutang Gorge. |
| Day 4 | You'll have the option of visiting Fengdu Ghost City (RMB295 per person). Farewell Buffet. Farewell Party. Shore excursion to Shibaozhai. |
| Day 5 | Arrive in Chongqing at 9:00am. |
Want a Yangtze River Cruise?
Cruise Introduction
First Navigation: 2009
Length: 133.8m
Width: 18.8m
Passengers: 418
Gross Tonnage: 8000T
Victoria Jenna Cruise is 133.8 meters long, 18.8 meters wide, and has a gross tonnage of 10,668 tons. With a total guest capacity of 400 people, it has 2 sets of presidential suites, 3 sets of luxury suites, 35 sets of executive suites and 160 standard rooms. It conforms to the super five-star standards on its hull structure, function layout, and decoration.
The base of the Victoria Jenna is equal in size to one-third of a football field. There is a large atrium in the middle of the ship from the second to the sixth floor that presents a wide open and magnificent view. During the day sunshine pours down from the roof while at night the stars light up the sky. On each side of the ship there are four transparent sightseeing elevators stretching from the 1st to the 6th floors. These are the first such elevators on an inland river cruise ship. Guests can now go up and down conveniently, and also enjoy the beautiful scenery along the river at the same time.
All the guest rooms in the cruise are equipped with an independent viewing balcony, providing visitors with a personal leisure space. The ship was the first cruise in the Yangtze River to use a five-star hotel management system that intelligently connects all the departments of the cruise.  This allows the guests to enjoy fast and accurate service.
Victoria Jenna Cruise is managed by American Victoria Cruise Group. Cruise waiters are bilingual. When the cruise sails through scenic spots such as Qutang Gorge, Wu Gorge, and Xiling Gorge the cruise waiters can provide bilingual explanation for tourists on the deck.
Why Choose Victoria Jenna
0 complaints ship
An American-managed ship with high-class service and facilities.
Most luxurious and popular ship in Victoria cruise fleet.
Variety of onboard activities including learning Tai Chi, shows, culture lectures.
All cabins have television with HBO and CNN, a private bathroom with a shower and bathtub, and a private balcony.
Note: The staff on the ship can prepare vegetarian food for our customers. Please inform our travel advisor if you want vegetarian food on the ship. Take care of your belongs when you disembark and go upstairs. Your guide will pick you up at the exit.

 See the video of Victoria Jenna.
Want a stress-free and time-saving way to get to the cruise Port from the airport? China Highlights can provide you with comfortable private transport straight to the Port. Contact us and we can also help you arrange your Yangtze cruise.
VIP Service

Transport Map: Chongqing Jiangbei Airport to Chaotianmen Port, Chongqing North Railway Station to Chaotianmen Port, Yichang New Century Port to Yichang Sanxia Airport

Cabins Info
Superior Cabin

Number of cabin: 149
Area: 20.87㎡
Bed size: 2.0m*0.9
Balcony: 2.5㎡
Floor:2, 3, 4
Executive Suite

Number of cabin:35
Area:30.98㎡
Bed size:2.0m*0.9
Balcony:3.5㎡
Floor:3
Deluxe Suite
Number of cabin:3
Area:39.78㎡
Bed size:2.0m*1.9
Balcony:5.2㎡
Floor:4,5
Shangri-La Suite

Number of cabin: 2
Area: 54.6㎡
Bed size: 2.0m*1.8
Balcony: 9㎡
Floor: 3
Deckplans Info

6F: Pinnacle Deck

5F: Observation Deck

4F: Executive Deck

3F: Promenade Deck

2F: Main Deck

1F: First Deck

Facilities
Safety Deposit
Beauty Salon
Shops
Games Room
Chinese and Western Restaurant
Gym
Conference Hall
Smoking Room
Sauna
Observation Decks
Library
Bar/Cafe
Elevators
Massage
Business Center
Multifunction Hall
Disco
Television
Wheelchair
Life Jackets
Service
Laundry Service
Internet
Photography
Shore Excursions Tour Guide
Learning Mahjong
Shopping
Welcome Performance
Spa
Medical Care
Karaoke
Beauty Salon
Broadcast of Itinerary
Carrying Luggage
Shore Excursions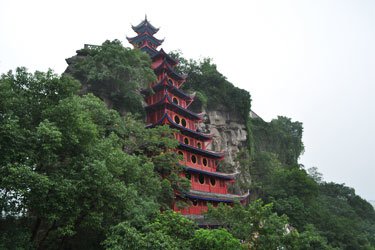 Shibaozhai
Fengdu Ghost City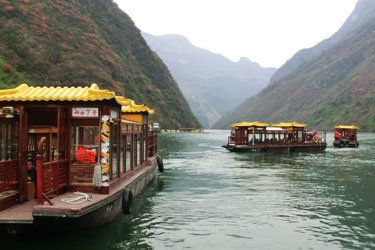 Goddess Stream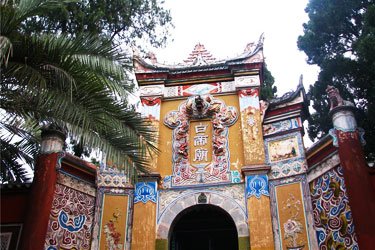 White Emperor City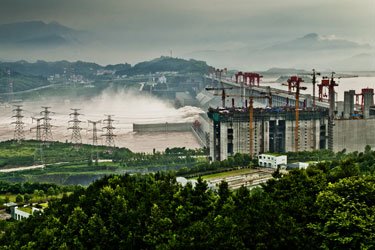 Three Gorges Dam
Three Gorges Tribe Spot
Want a Yangtze River Cruise?
China Highlights offers instant Yangtze cruise online bookings! Pay now to avoid price rises, get FREE UPGRADE for better views. Deck Upgrade: The prices are based on the standard cabin. Customers need to pay an additional fee (RMB 200 to RMB 600) based on the floor of the ship.
Note:
Child Price Reductions (Based on Full Prices): babies (0–2) occupying a bed 90% off; children (2–12) NOT occupying a bed 25% off; extra bed 25% off
Prices may vary according to your travel time and are higher than above price list during Chinese National Holiday and Chinese Spring Festival. Contact us for the detail price.
Tipping - All passengers (not include Yangtze Gold Cruises) sailing between Chongqing and Yichang are required to pay $23/RMB150 per person as service charge. The service charge is payable at the time of boarding.
You can choose upgrade when you check-in, usually deck upgrade prices are based on the standard cabin. Customers need to pay an additional fee (RMB 200 to RMB 600) based on the floor of the ship.
Want a Yangtze River Cruise?
Related Articles

yangtzecruise
How to Plan a Yangtze River Cruise

travel guide
The Top 10 China Travel Destinations in 2021

about us
China Highlights Promise