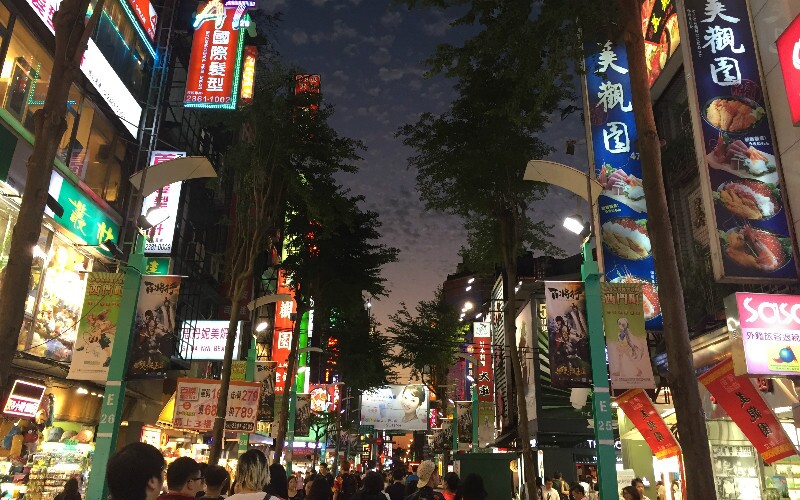 taiwan
Ximending Night Market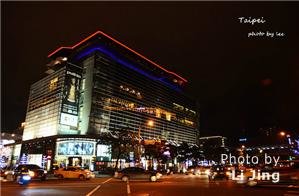 A great place to go for for dinner, learn about history, and experience the people.
One of the highlights in Taiwan are the night markets that come to life when the sun sets. It is close to Elephant Mountain and other attractions in the area.
This will be a taste and cultural experience and give you an opportunity to find souvenirs.
Japanese and Local Culture
This old area of Taipei was built up during the Japanese occupation a century ago to be a
Japanese colonial entertainment and market area. You can see Japanese buildings such as Matsu Temple and Red House Theater and learn about the two cultures and their histories.
The Japanese and Taiwanese food places are popular. For dinner, we suggest a Taipei local favorite noodle shop called A Zong Mian Xian Restaurant. The noodles have a great reputation (45 TWD per bowl (1.60 USD)).
Experience the authentic local street life, culture and tastes. It is a night market popular with local young people and college students.
Transport: Ximending Market is about 7 kilometers west of the Taipei 101 along MRT Line 5. The Taipei City Hall Station of Line 5 is about a kilometer north of Taipei 101.
Crime is higher than in the rest of Taipei. Watch your pockets and bags.
Also Read: Shilin Night Market