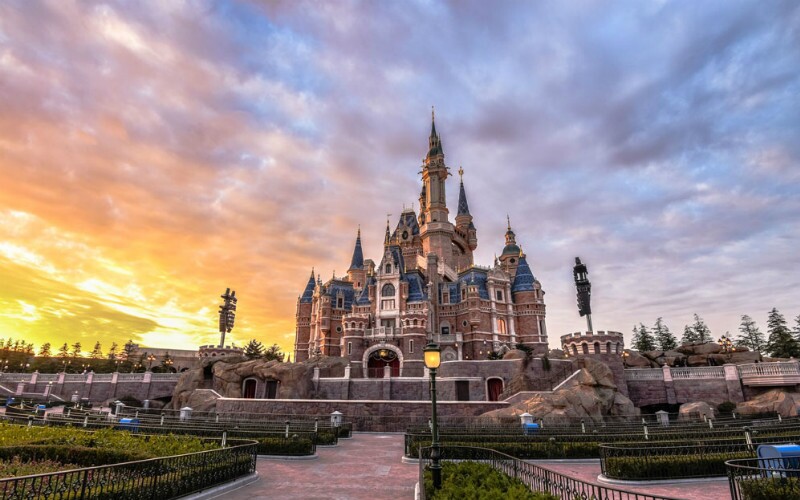 travel guide
The Top 11 Theme Parks in China
China is a world-renowned destination for exciting theme parks. In 2016, out of the twenty largest and most popular amusement parks in the world, 4 are located in China (including Hong Kong)! China's theme parks usually offer a mixture of Western and local culture, exciting rides, theater or circus performances, and hotel resorts. Here are the top 11:
1. Ocean Park in Hong Kong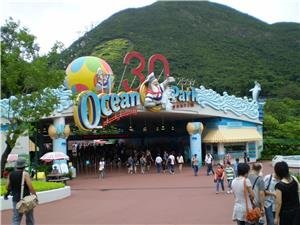 China's first and second most popular theme parks according to attendance are in Hong Kong according. Ocean Park has about 7 and a half million visitors a year and ranks as the 13th most visited in the world. Young people in the region like going there for the rides and animals.
It's main attractions are the dolphin and sea mammal acts. It also has pandas to see. It has one of the world's largest aquarium domes with thousands of sea animals.
The Summit area has world class thrill rides such as the Hair Raiser.
The Waterfront has Amazing Asian Animals and Aqua City. The Grand Aquarium has one of the world's largest aquariums.
Old Hong Kong is a new mock-up of old communities of bygone eras.
Marine World is the favorite with dolphin and killer whale shows.
The Gondola ride is for amusement and transportation. You can see the park and the ocean from high above.
Read more on Ocean Park>> and China's Top Ocean Parks>>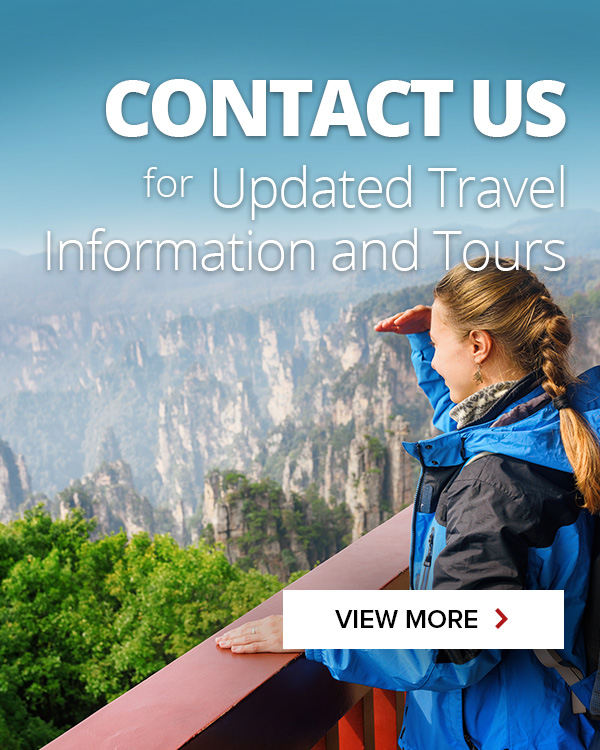 2. Flying Kiss Theme Park in Wulong, Chongqing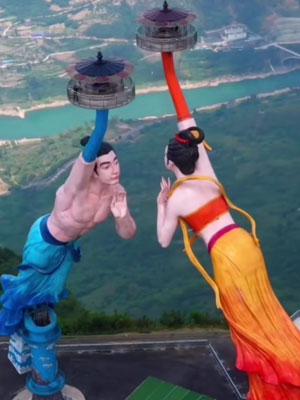 Flying Kiss Theme Park
Flying Kiss Theme Park is a newly built (2020) entertainment facility in Wulong Baima Mountain Scenic Area, around 2½ hours by car from downtown Chongqing. Its feature ride is composed of two giant moving statues (52 meters or 170 feet high) at a cliff that overlooks the Wu River, a Yangtze tributary, from more than 1,000 meters (3,300 feet) above it.
The design of Flying Kiss comes from a romantic love story popular in Wulong, Chongqing. The male statue represents Chaofeng, the third son of the Dragon King, the king of the sea. The female statue is the Purple Fairy (Zhang Tianyang), the ninth daughter of the Jade Emperor, the king of the sky.
Chaofeng and Zhang Tianyang fell in love at first sight when the Purple Fairy played beside the river. However, when they were dating, they made the Queen Mother angry because they hit her carriage accidently, and she changed them into two hills with the Wu River in between them. Since then, they could only look at each other from across the gorge.
The "Flying Kiss" ride expresses a fond wish in the hearts of local people that lovers will finally be together. It is on Baima Shan ('White Horse Mountain', where the Purple Fairy is said to have been banished). The giant figures of Chaofeng and Purple Fairy begin bent down to the platform with the passenger pavilions in their outstretched hands. They stand gradually bringing passengers to a height of 52 meters where they can enjoy a panoramic view of the whole scenic area. Then Chaofeng and the Purple Fairy get closer and finally say goodbye, bending down to return passengers to the ground — all in 7 minutes. For lovers or couples, you can choose to ride separate statues to experience the romance.
To tailor-make a special tour of Wulong or Chongqing, you can contact us.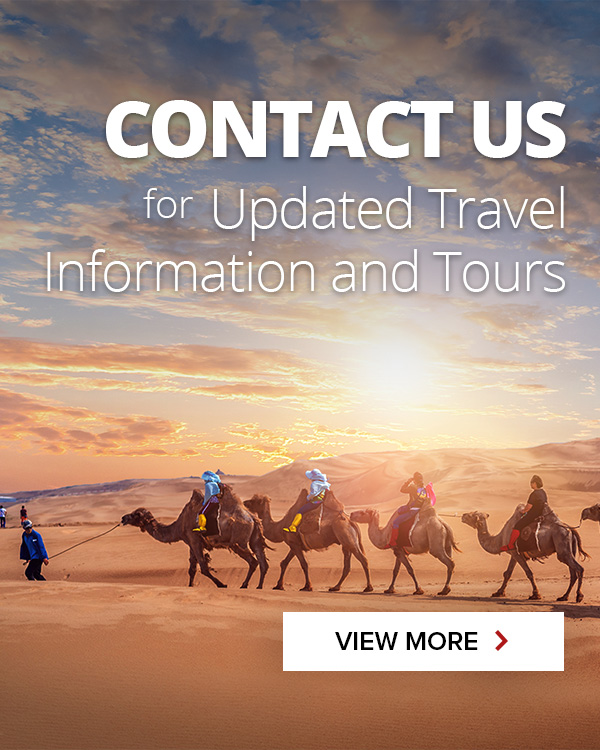 3. Disneyland in Hong Kong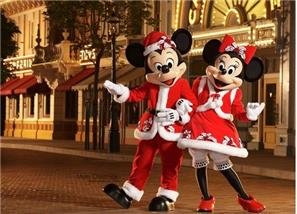 Disneyland characters
China's second most popular theme park in on Lantau Island in Hong Kong. It also gets about 7 and a half million visitors a year and ranks as the 15th most visited in the world. Children like the rides, acts, and the cartoon characters.
It is the fifth Disneyland built in the world. It also has hotels where guests can stay. The park is relatively new, and it is still under construction with new areas and rides opening or planned.
Main Street USA features old American style buildings and American food.
Tomorrowland has a Space Mountain roller coaster.
Toy Story Land has a half-pipe coaster.
Grizzly Gulch is one of the newer sections and has a Grizzly Mountain coaster.
Read more on Disneyland>>
4. Chimelong Ocean Kingdom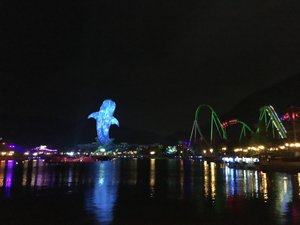 Chimelong Ocean Kingdom
This theme park is new, opened in 2004, and it already ranks as the third most popular in China and the 20th most popular in the world with about 6 million visitors each year. It is twice the size as Ocean Park. It too is still under construction, but it already has the world's largest aquarium and one of the world's longest roller coasters. You might be amazed watching the miniature sea. It has high quality amusement rides, entertainment, hotels, and theater facilities.
It is a complete entertainment resort meant to attract Macau visitors. A new bridge connecting Macau with the area facilitates travel.
How to get there: From Guangzhou, the high speed train goes from Guangzhou South Station to the Gongbei Station in about an hour. Reaching the park takes about 40 minutes from Gongbei Border Bus Station on bus K10 (3 yuan). You can also take a bus from Jida Bus Terminal. Or take a customizable Zhuhai Tour.
5. Songcheng Park in Hangzhou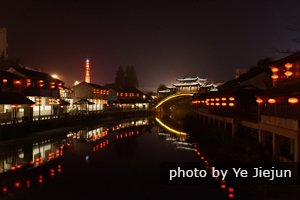 The night scene of Songcheng Park in Hangzhou
In terms of attendance, this is one of China's top theme parks. About 6 million go there annually. It is unlike the others though because there are no big rides or huge aquariums. It is a big park built on the theme of the Song Empire with big theatrical acts, buildings, performances, restaurants, and stores meant to show what life was like at that time about 800 years ago. It is one of the seven most popular tourist attractions in Hangzhou according to TripAdvisor in 2016.
The main attractions are a big theatrical/acrobatics/dance performance and a Chinese haunted house. The nearby West Lake is also an attraction to visit at the same time.
Read more on Songcheng Park>>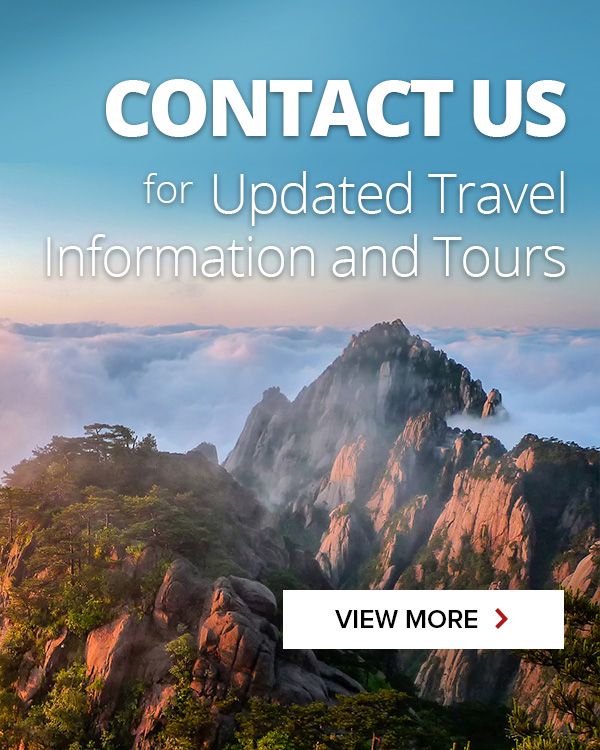 6. Overseas China Town (OCT)
The park stretches from the coast to high up a mountain in Shenzhen. It currently serves about 4 million visitors each year. Ecoventure Valley and Tea Stream Valley are the main park areas. OCT features outdoor sporting activities, science education facilities, ecotourism, and leisure facilities. This beautiful theme park is the city's tourism model district, and they use advanced environmental management practices.
Rides in the Ecoventure Valley include a wooden coaster ride, inspired by Great Coasters International, and the waterfall flume.
The park also offers an interaction of Chinese and Western cultures at the Interlaken Alpine town, wetlands garden, tea garden, and the Old Town, among other areas.
Landscapes include Tea Valley Resort's "World of Flowers and Green Landscapes" and the calm, beautiful, mountainous scenery.
Play golf on two 18-hole golf courses.
Read more on Overseas China Town>>
7. Changzhou Dinosaur Park
This cultural park has a dinosaur theme, and it features more than 70 tourist attractions including Dinosaur Island, hot springs, green gardens, a water park (open July and August), and high-tech facilities. Funny Dinosaur Town features arcade gaming facilities and exhibitions.
Dinosaur Island integrates ecological and environmental themes and offers a variety of attractive and adventurous activities for children including forest climbing, dinosaur hunting in the bushes, obstacle courses, mountain adventures and cable sliding. Dinosaur Island features a variety of stage performances, model rockets, model guns and men in military garb.
Rides: In addition to having rides suitable for adults, the park has kids rides. Lubara has bizarrely-themed pirate ships.
How to get there: The address is 1 Hanjiang Road, New Area District, Changzhou. Take bus 26 or 302.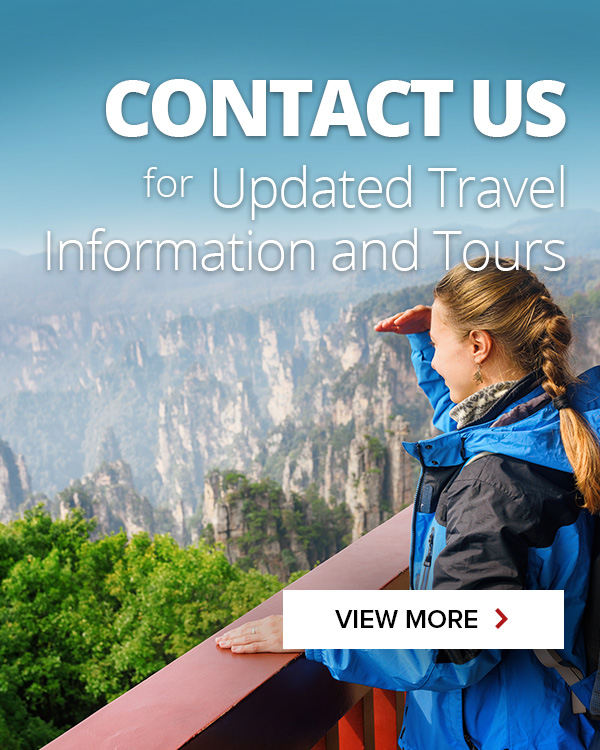 8. Window of the World in Shenzhen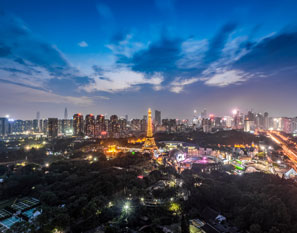 Window of the World
Window of the World is actually a part of the Overseas Chinese Town (OCT). It is near Happy Valley in Shenzhen that is also in the top 10. It has no big rides, but it is known for replicas of famous buildings around the world and for its theater and performances.
About 3 and a half million people visit it each year. Many people visit it along with Happy Valley or Splendid China and the Chinese Folk Culture Village that are also in the same OCT area and either across the street or within walking distance.
Read more on Window of the World>>
9. Guangzhou Changlong Holiday Resort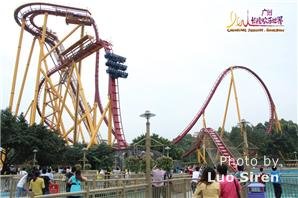 Guangzhou Changlong (or Chimelong) Holiday Resort is by far the most popular place in Guangzhou for foreign tourists. It features a combination of attractive and entertaining facilities all in one place: animal safari park and zoo, water park, thrill rides, hotel, art/theater, circus gaming and golfing facilities.
Chimelong Safari Park is the most popular tourist place in Guangzhou. Hundreds of species are there for you to look at, pet, and feed. The favorites are the big African animals and the Giant Pandas. There are more Giant Pandas than anywhere else outside of Sichuan.
Guangzhou Crocodile Park: Tourists enjoy a view of about 100,000 crocodiles in this park. It is the biggest crocodile farm in the world.
Chimelong Paradise: The facility has made its way into the Guinness World Record listing of world's top ten loop roller coaster riding places.
Chimelong Hotel, China's largest eco-themed hotel, has a domestic animal theme. See white tigers and flamingos.
The Chimelong Circus features world-class acrobatics and animal acts. Visitors rank it as among the best in China and the world, and is the #3 attraction in Guangzhou according to TripAdvisor in 2016
Read more on Guangzhou Changlong Holiday Resort>>.
10. Beijing Happy Valley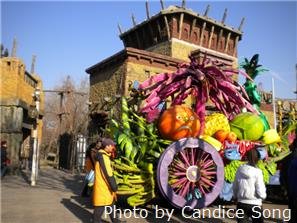 Beijing Happy Valley
The Beijing Happy Valley is owned by the same company that owns Shenzhen Happy Valley. The park features a variety of attractions in an area of 1 square kilometer. It offers more than 50 landscape themes, 10 themed shows, 30 theme rides, and over 20 gaming and business support facilities.
In 2016, it is ranked 34th in the world per annual visitorship. About 3 and a half people visit each year.
Thriller coaster rides: Six world-class rides include the 'Snow-Covered Gold Wings' — the largest suspended roller coaster in Asia, the Titan Car — Asia's largest pendulum ride, 'Heaven and Earth Shuttle — the only twin towers shuttle in Asia, and the Apollo Wheel — the world's tallest Ferris wheel.
Read more about Beijing Happy Valley>>
11. Shenzhen Happy Valley
Shenzhen Happy Valley theme park occupies an area of 350,000 square meters, and it was built at a cost of 2 billion yuan. It is one of the most advanced parks in China today, and it offers business and entertainment facilities including Theater Ballet in the evenings and big thrill rides.
As of 2016, about 3 and a half million people visit each year. It rounds out the top ten theme parks in China.
Read more on Shenzhen Happy Valley>>
You Can Visit a China Theme Park with China Highlights
Related Articles

travel guide
Top 10 China Travel Itineraries

travel guide
The Top 12 China Ski Resorts

Cultural diversity
10 Movies to Watch Before Going to China

Culture
Chinese Arts and Crafts