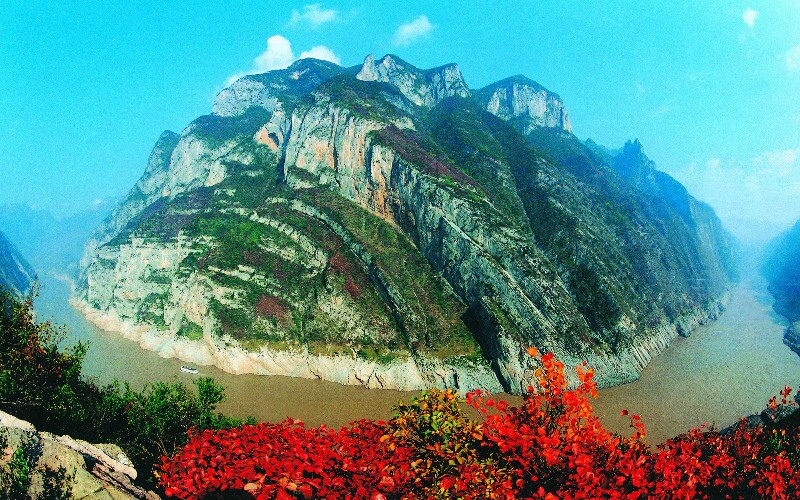 yangtzeriver
Yangtze River Facts
Features
Name: Yangtze River (长江; Cháng Jiāng /chang-jyang/)
Meaning: "long river"
One of the two main rivers of China.
Scenic, industrial, and ancient sites galore
A stunning array of scenery: from the high peaks of Qinghai to the inland plain, from jungle and natural highlights to the world's biggest dam and electrical generation installation, to the Three Gorges, to the big cities along the Yangtze to the sea
Ancient places, history, and artwork
World's 3rd longest river (3,720 mi or 5,263 km)
Huge inland waterway for travel and industry
The Three Gorges Dam: World's biggest dam
Significance: The Yangtze basin is home for one third of China's population, and the river allows ship transport all the way to Chongqing. It is the most important river for agriculture, industry, and inland travel. It is considered the dividing line between northern and southern China.
Tourism: Along with many scenic and ancient attractions, you can see one of the deepest gorges in the world at Tiger Leaping Gorge, the world's biggest dam, and one of the world's biggest cities and industrial areas in Shanghai.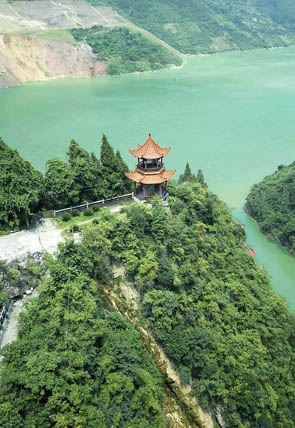 Most Popular Sections
History
208 The large land and ship Battle of Red Cliffs took place at Wuhan during the Three Kingdoms era.
1861 The British Empire established a trading concession in Wuhan.
1898 Little captained the first steamship that reached Chongqing.
Late 20th century Various Yangtze River locations became international tourist attractions.
1993 China began excavating a side channel to block the Yangtze River to build the dam.
1998 For the second phase of construction, a cofferdam, locks, and hydroelectric plant were built.
2003-2009 Construction progressed on the dam itself and the power plant. The machinery were installed. Read more
Geographical Facts
Length: 6,300 kilometers (3,915 mi)
Source: Mt. Geladandong in the Tanggula Mountains (5,300 m (17,400ft)
Mouth: East China Sea by Shanghai
Tributaries: 700
Largest Dam: The Three Gorges Dam is the largest dam in the world.
Largest Reservoir: The Three Gorges Lake measures 1,000 sq km (386 square miles)
Provinces and municipalities crossed: Qinghai Province, Tibet Autonomous Region, Sichuan Province, Yunnan Province, Chongqing Municipality, Hubei Province, Hunan Province, Jiangxi Province, Anhui Province, Jiangsu Province and Shanghai Municipality
Location: From Mt. Geladandong, Qinghai Province (33.29 N, 91.10 E) to Shanghai (31.39 N, 121.7 E)
Straight line distance: 2,872 km (1,785 mi) from source to sea
Highest Altitude: Mt. Geladandong in the Tanggula Mountains (5,042 m (16,542 ft)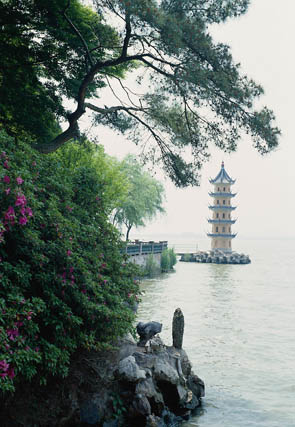 Recommended Yangtze River Tours
Related Articles

travel guide
The Top 10 China Travel Destinations in 2021

tour planing
How China Highlights Selects Your Hotels