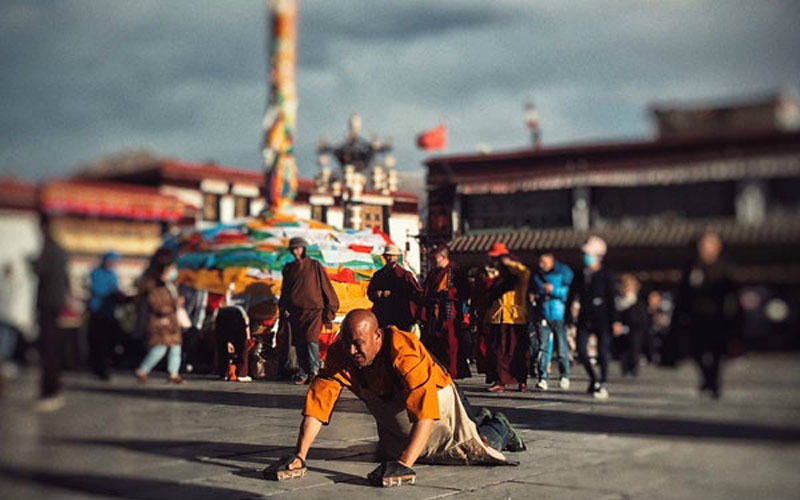 Tibet — the Autonomous Region
Tibet is now an "autonomous" region of China. Tibet has experienced 1,500 years of history from divided kingdoms on the Tibetan Plateau to a unified Tibetan (Tubo)Kingdom (618–842), Mongol rule, Dalai Lama rule, Qing Dynasty conquest, independence, and finally as part of modern China's territory.
Tibet Reopens for Travel!

Scan the QR Code to contact us on Wechat!
Have you been dreaming of a Tibet tour for a long time? It's time to restart your travel plans now. Tibet has reopened to China expats after being closed for more than a year. The first Travel Permits in 2021 were officially issued on August 27th.
Contact us now to plan your tour and prepare your Tibet Travel Permit documents in advance. Don't worry about canceling. We allow free cancellation for any reason up to 24 hours before departure.
Contact us via WeChat: chinahighlightstour
Recommended Tibet Tours:
Content Preview
Where is Tibet?
Tibet is in the southwest of the People's Republic of China. It is called Tibet Autonomous Region although it is not autonomous.
With an area of 1.2 million square kilometers (470,000 square miles), Tibet accounts for about 1/8 of China's land area, second only to Xinjiang Uygur Autonomous Region in terms of size, and about equivalent to the areas of Texas and California together or the total area of Britain, France, Germany, the Netherlands, and Belgium.

Tibet adjoins Xinjiang Uygur Autonomous Region and Qinghai Province in the north, Yunnan Province and Sichuan Province in the east, Myanmar, India, Bhutan, and Nepal in the south, and the disputed territory of Kashmir in the west.
Tibet is a part of China's territory and is located in southwest of the People's Republic of China. It is one of China's provinces and its full name is Tibet Autonomous Region.
See how "the roof of the world" differs from the provincial-level territory of Tibet on The Tibetan Plateau.
Recommended Tibet Tours:
The History of Tibet
Previous to the Tibetan Kingdom era, the territory of Tibet was split between many small kingdoms and a detailed history was not written down, apart from for the Zhangzhung kingdom (c. 500–625 AD)in Tibet's northwest, who were Bon believers.

The Tibetan Empire:7th–9th Centuries
In the 6th century, Tibet was unified for the first time and called the territory was called the Tibetan Empire or Tubo Dynasty in China. Songtan Gampo (reigned 629–649), the first king of the Tibet region, unified all the kingdoms on the Tibetan Plateau and set Lhasa as its capital city.
At the same time, the Potala Palace was built as a military fortress on Red Hill in eastern Lhasa.
Tibetan Buddhism developed in Tibet in this era. An era of fracture followed, with the area being ruled by several separate kingdoms, and then monastery leaders, for example the Sakya sect.
Mongol and YuanDynastyRule (1249–1354)
The Mongol empire of which China's Yuan Dynasty was part, ruled Tibet through a top-level administrative department in Buddhist and Tibetan Affairs. The Mongols, whose leaders also embraced Tibetan Buddhism, in practice, allowed religious rulers to retain power.
Rule by Buddhist Sects (1354–1642)
In the following hundreds of years, the Ming Dynasty (1367–1644) inherited state sovereignty over Tibet, but did little to administrate it, and so Buddhist sect (Sakya, Kagyu Karma, and Gelug) lamas and associated powerful families ruled Tibet.
The Dalai Lama Period (1642–1910s)
In the early 1600s the Dalai Lamas of the Gelug Sect of Tibetan Buddhism rose to power with the support of Mongol leaders. And in 1642, the fifth Dalai Lama was enthroned as ruler and Tibet was reunified.
In 1652, the fifth Dalai Lama was called to meet the emperor Shunzhi, first emperor of the Qing Dynasty (1644–1912) in Beijing and was officially canonized by the Qing Dynasty to manage the Tibetan region.
Since then the Dalai Lama has participated in the management of state affairs. The political and religious status of the Dalai Lama in Tibet was formally established.
The Dzungars occupied Tibet in 1720, and the Qing Dynasty conquered the area, establishing the 7th Dalai Lama and making Tibet a protectorate state until its fall in 1912.

The Period of Tibetan Independence(1912–1950)
Post-imperial China entered a dark period of civil war and invasion from outside counties. China's central government was very weak in the management of Tibet due to the wars and Tibet enjoyed independence from 1912 to1950.
Tibet as Part of the PRC (1950–now)
The People's Republic of China was established in 1949 by the People's Liberation Army and the China Communist Party, who then marched on Tibet in 1950 to establish power there.
The 14th Dalai Lama fled to India in 1959, and his continuing exiled Dalai Lama headship is still recognized by some Tibetans.
China confirmed its sovereignty by removing the Dalai Lamas from power in Tibet and abolishing hegemony in the region, and so the Tibet Autonomous Region was set up.
Recommended Tibet Tours:

Religion in Tibet
Religions in Tibet include Bon and Tibetan Buddhism as well as Islam and Catholicism/Christianity. However, Tibetan Buddhism is by far the most important religion and has a strong influence over all aspects of Tibetans' lives.
Tibetan Buddhism arrived in Tibet from Central Asia and developed between the 7th and 9th centuries. It is derived from Mahayana Buddhism in India, in terms of its doctrines, religious organizations, and rituals.
Tibetan Buddhism suffered during Tibet's era of fragmentation from the 9th century AD, but re-emerged stronger than ever during the revival of Buddhism in the 11th century AD.
Throughout history, Tibetan Buddhism and its teachings have slowly spread and gained popularity outside the region, particularly in Mongolian areas.

Nowadays, Tibetan Buddhism is Bhutan's state religion and is also practiced in places like Northern Nepal, Northeastern China, and certain regions ofIndia.
Emigrating Tibetans have also spread Tibetan Buddhism to the West and throughout the world, where people like the Dalai Lama have become popular public figures traveling the world, spreading their teachings and educating the world about Tibetan culture.
Tibetan Buddhism culture is most clearly seen in its festivals. See more on Tibet Festivals.
Tibet's Dalai Lamas
"Dalai Lama" is a title that originates from Mongolian, which means 'big master'. The title is given to the Tibetan Buddhist spiritual leader believed to be a reincarnation of Buddha. The Dalai Lamas were governing Tibet before the Chinese government took control of it in 1950.
There were 14 Dalai Lamas in Tibetan history, the most outstanding Dalai Lamas are the fifth, sixth, and fourteenth.
The 5th Dalai Lama Ngawang Lobsang Gyatso (1617–1682) was the first to reign in Tibet. He rebuilt and lived in the Potala Place. Monasteries were established, and various systems and rituals of the Gelug school were formally stipulated during his reign.
The 6th Dalai Lama Tsangyang Gyatso (1683-1706) was the only Dalai Lama with no stupa (tomb) in the Potala Palace. He was known for being unconventional and Tibet's most representative poet, rather than for Tibetan Buddhist monk lines.
He wrote many exquisite and sincere poems which reflect his desire to pursue a free and beautiful life. His Poetry Collection has been translated into at least 10 languages, including English, French, Japanese, Russian, Hindi, and so on.
The 14thDalai Lama Tenzin Gyatso (1935–)is the most famous Dalai Lama. He has been a leader of the Gelug sect in Tibetan Buddhism since 1940.
During the Tibetan Uprising in 1959, the 14th Dalai Lama fled to India and is now in exile in India. The 14th Dalai Lama has met with world leaders, religious leaders, philosophers, and scientists, and has traveled around the world teaching about Tibetan Buddhism.
Recommended Tibet Tours:
What Is a Living Buddha?
In the Gelug sect of Tibetan Buddhism, the Dalai Lama is seen as a reincarnation of Buddha, or a living Buddha. Choosing a Dalai Lama has a succession system that is unique to Tibetan Buddhism.
According to Buddhist belief, the current Dalai Lama is the reincarnation of former Dalai Lamas, who in turn are reincarnations of the Buddha Guatama Siddhartha.

After the death of a Dalai Lama, the Panchen Lama (senior monk appointed by the Dali Lama) has the responsibility to seek his reincarnation. The Panchen Lama seeks out a boy who was born at the same time as the Dalai Lama's death.
The Panchen Lama's search for the right boy could take a few years. They might travel across the entire Qinghai-Tibet Plateau. Dozens of candidates would be considered, and the Dalai Lama determined by a series of tests. 
The Climate of Tibet
The climate of Tibet is mostly cold and dry due to its high elevation and mountainous boundary that blocks moist air masses. Some parts of the north are frozen for half the year. The southeast of Tibet is warm and humid, mild and rainy, as it is lower down in the valleys.
As far as climate (warmth) is concerned, March to October is more suitable for traveling Tibet, and June to September is the best season.
Generally, the dry season is from October to April. The rainy season from May to September generally accounts for about 90% of the annual rainfall.
Find out more on Tibet Weather.
Recommended Tibet Tours:

Landscapes of Tibet
Tibet's topographic features can be roughly divided into the Himalayan mountains area, the valleys in southeast Tibet, the high-altitude plateau covering most of Tibet, and the alpine gorges in eastern Tibet.
The Himalayas
Located in southern Tibet, the Himalayan Range has an average altitude of about 6,000 meters. Mount Everest, located on the border between China and Nepal, is the highest peak in the world with an altitude of 8,848meters (29,029 feet).
The climate and landscapes on Everest's Nepal and China sides are quite different.
Valleys of Southeast Tibet
The valleys of southeast Tibet are located between the Kailash Mountains and Himalayan mountains, where the Yarlung Zangbo River and its tributaries flow through to become the Brahmaputra in Bangladesh.
This area has fertile soil and plentiful rainfall, therefore it is the major agricultural area of Tibet.
The Tibetan Plateau
Accounting for over 2/3 of the total area of Tibet, the plateau region is located between the Kunlun Mountains, Tanggula Mountains, Kailash Mountains, and Nyenchen Tanggula Mountain. It is crisscrossed with mini ranges and many basins and is the pastoral area of Tibet.
Alpine Gorges of Eastern Tibet
The Hengduan Mountains gorge area is located in Nagqu Prefecture, through which the Nujiang River (Salween), Lancang River (Mekong), and Jinsha River (Yangtze) flow.
The snow-capped mountains and dense valley-side forests constitute the magnificent gorge landscape of the three parallel rivers area.
Recommended Tibet Tours:

The Tibetan People
The population in Tibet is 3.64 million [2020]. Tibetans are the indigenous people of the Tibetan Plateau and also the main ethnic minority in Tibet, accounting for more than 90% of the total population, along side Han (the Chinese majority), Hui (Chinese Muslims), and other minorities.
Early Tibetans originated from agricultural tribes in the central region of the Yarlung Zangbo River Basin. After living in groups and hunting, the Tibetans' ancestors learned to raise livestock and farm.

Tibetans have their own language and writing. In linguistics, the Tibetan language is related to Burmese languages. Unlike many of the ethnic groups of China, the Tibetans have their own ingenuously developed writing system.
They have a body of religious and historical literature from ancient times that helps to define their culture.
Continue to learn more on Tibetan People.
Tibet Festivals
Tibetan festivals are various and basically happen every month. The first month in the Tibetan calendar, beginning in February or March, is the month with the most festivals and celebrations are held almost every day.

Tibetan festivals have a strong religious impact and some have evolved into purely Buddhist festivals. Tibetan New Year, the Shoton Festival, and the Thangka Festival, when a giant Buddha painting is unfurled, are the highlights.
However, Tibet is usually closed to foreign visitors at this time. See more on Tibet Festivals.
Recommended Tibet Tours:
Transportation to Tibet
Despite its remote location, it is fairly easy to get to Tibet by different routes. Rail, road, and air links are all being developed. All foreign travelers to Tibet need at least one Tibet Permit.
Tibet Airports
Lhasa Gonggar Airport has only one international airline between Kathmandu, Nepal, and more than 90 airlines back and forth China mainland cities, such as Beijing, Xi'an, Chongqing, Chengdu, Kunming, and so on.

Airlines to Tibet
The other airports in Tibet are civil-military airports mainly operating internal flights within the Tibet region and are seldom used for tourism: Bangda Airport (Changdu), Milin Airport (Nyingchi), Kunsha Airport (Ngari), and Heping Airport (Shigatse).
Please contact us for any assistance with flights when you travel to Tibet.
Tibet Railways
The Qinghai-Tibet Railway runs from north to south between Xining, the capital of Qinghai Province, and Lhasa, the capital of Tibet, journeying west into the hinterland of the Tibetan Plateau.
The total length of the line is 1,956km (1,215 miles). The Qinghai-Tibet Railway links to the China rail network and more than 20 major cities in China offer train tickets to Tibet, including Beijing, Shanghai, Xi'an, Guangzhou, Chengdu, Chongqing, Lanzhou, and Xining.

Qinghai-Tibet Railway
The Sichuan-Tibet Railway will connect Sichuan Province and Tibet Autonomous Region. It will start in Chengdu City and terminate in Lhasa. It will be the second railway to Tibet with a total length of 1,838 km (1,142 miles).
2/3 of the Sichuan-Tibet railroad is completed and has been put into use, comprising the Chengdu–Ya'an and Nyingchi–Lhasa sections, which are bullet train railways.
Read more on Qinghai-Tibet Trains and Scenery along the Qinghai-Tibet Railway.
Recommended Tibet Tours:
Roads to Tibet
There are three popular Chinese land travel routes to Tibet from the provinces of Qinghai, Sichuan, Yunnan, and Xinjiang. Another popular international land travel route is from Kathmandu, Nepal.
The Qinghai-Tibet Highway: Parallel to the Qinghai-Tibet Railway, it is the busiest highway to Tibet. The scenery along the Qinghai-Tibet Highway is the same as what you will see by train.
The Sichuan-Tibet Highway: This route passes Ya'an and Kangding, which have beautiful mountain and plateau views. However, this route is not often open to foreign nationals. Please ask us for advice before embarking on any road trip to Tibet.
The Yunnan-Tibet Highway: is renowned as the road by which Princess Wencheng entered Tibet for marriage with Songstan Gampo (the first king of Tibet) 1,300 years ago.
The Xinjiang-Tibet Highway is the most challenging road to Tibet with hundreds of kilometers of highly inhospitable wilderness known as the 'forbidden zone for humans'. However, sacred Mount Kailash and holy Lake Manasarovar in Ngari have attracted people to embark on this arduous road.
The China-Nepal Highway (Sino-Nepalese Highway) : between Nepal and Tibet has poor road conditions and winding mountain roads. Rasuwa-Gyirong Port is the border checkpoint on the road.

Map of Sino-Nepalese Highway
See more on Travel from Kathmandu to Tibet.
Recommended Tibet Tours:
Tibetan Food
Tibetan people have their own unique foods and eating habits, among which butter tea, tsampa (zanba — roasted highland barley flour), yak beef, and mutton are known as the 'four treasures' of the Tibetan diet. In addition, there are highland barley wines and all kinds of dairy products that should be tried.
Tibetan cuisine is very important in Chinese cuisines due to its long history and uniqueness. Tibetan cuisine is divided into staple foods, dishes, and soups.

zanba — roasted highland barley flour
The taste of Tibetan food is light and mild. Except for salt, onion, and garlic, many dishes don't contain and seasonings or spicy ingredients.
In terms of meat, Tibetans have many taboos. Generally, they only eat beef and mutton. They do not eat horses, donkeys, mules, and especially avoid eating dog meat. Aquatic meat products are not popular either. 
Learn more on Tibetan Food.

Scenery and Attractions in Tibet
Tibet Autonomous Region is rich in natural and cultural tourist sights. It enjoys many titles of "highest …" and "most sacred …" in the world, such as Mount Everest —highest mountain in the world, Mount Kailash —most sacred mountain in Buddhism (and three other religions), and the Potala Palace — highest imperial palace in the world, etc.
Find out more about Tibet's highlights:
Visit Tibet with Us
We can help you to get all the documents needed and can create your ideal Tibet itinerary. Check out our most popular Tibet tours:
Or contact us to customize your experience.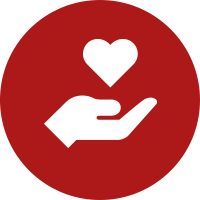 Your Wellbeing is Our Priority.
1-to-1 travel expert
Vaccinated guides
Private Rides
Your Trip is Perfectly Planned.
No crowds
Exclusive Exciting Experiences
Your Booking is Risk-Free.
No cancellation fee
Free changes