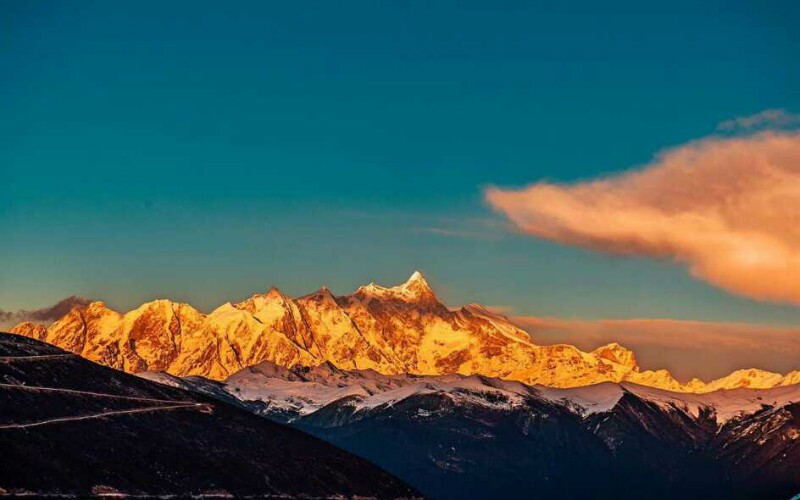 nyingchi
Najiabawa Scenic Zone
Nanjiabawa Mountain is one of the most majestic mountains, as well as one of the Himalayan mountains that tends to go un-seen. Difficult to get to and climb, Nanjiabawa has only been attempted a handful of times. Unspoilt rugged scenery, snow-capped peaks, and hot springs, however, make Nanjiabawa a destination that most people, not just climbers, can dream of reaching one day.
The Meaning of "Nanjiabawa"
The Tibetan Namcha Barwa (Chinese Nanjiabawa) has many different meanings. One meaning is, "burning thunder and lightning." Another meaning is, "the spear that shoots upright to the heavens."
The Location of Nanjiabawa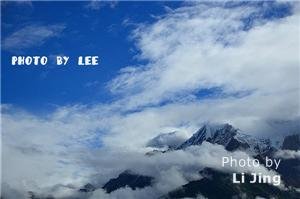 Nanjiabawa is a mountain in the eastern Tibetan Himalayas. The mountain is located inside the Great Bend area of the Yarlung Tsangpo River (later the Brahmaputra), at the part where the river enters the gorge across the Himalayas.
Description of Nanjiabawa
Nanjiabawa's main peak is 7,782 meters high. It's called the Father of Icebergs. This peak is the highest of the Nyingchi Prefecture peaks. It's also the 28th highest peak in the world. The Najiabawa peak is the tallest peak on the east of the Himalayas. Nanjiabawa's sister peak, Gyala Peri, rises up 7,294 meters.
The peak's huge, triangular shape is covered with mist and deep snow all year round. It's difficult for people to view the actual peak because of its snow cover. The foot of this peak has several hot springs and plentiful vegetation. The peak's foot is a prime place for exploring and relaxing.
Mountain Climbers and Visitors
In 1912, British surveyors located Nanjiabawa. However, the mountain was unvisited until Chinese climbers started trying to make the ascent in the 1980s. In 1976, the 7,795 meter high Batura Sar mountain in the Karakoram was climbed. Mount Nanjiabawa was then the highest independent mountain in the world that hadn't been climbed. In 1992, the Sino-Japan Mountain Climbing Team climbed Nanjiabawa.
Today, Nanjiabawa is a popular location. Professional mountain climbers who are both local or from abroad have a difficult time making the ascent. Since Nanjiabawa is in such an isolated area, it doesn't get many visitors. It's not often that people from outside of Tibet make their way to this area.
Our Tibet tours don't cover Nanjiabawa, but if you would like to go there contact us and we can arrange a visit. We have experience arranging mountaineering tours.
Related Articles

travel guide
The Top 10 China Travel Destinations in 2021