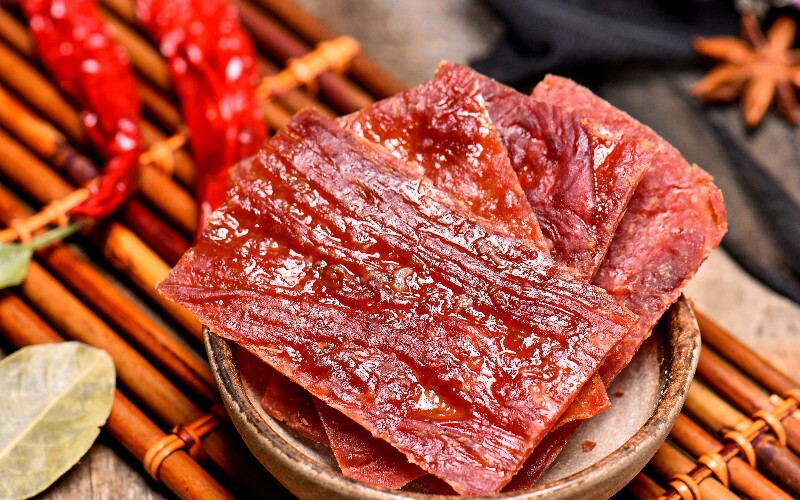 zhangjiajie
Zhangjiajie Food & Restaurants (Updated for 2021)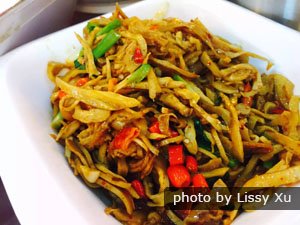 Hunan cuisine
A visit to Zhangjiajie could be a highlight of your China travels, and trying the exotic Hunan foods there can add to your enjoyment.
Hunan is known for its sour and sometimes wildly hot cuisine. If you can control the amount of chili heat and choose the kinds of dishes you enjoy, the delicious exotic meals and local snacks can add to your enjoyment of the wild and beautiful scenery.
In Zhangjiajie, you can enjoy both the Hunan-style food and the native ethnic Tujia cuisine with some unusual ingredients and flavors. Here are some tips to add to your enjoyment of the Zhangjiajie food and restaurants.
What to Expect with Hunan Cuisine and Tujia Food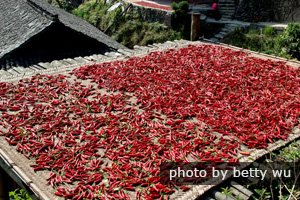 Much chili pepper is used to add hot flavor for health.
Hunan cuisine (also known as Xiang cuisine) is the cuisine of the Han Chinese people of Hunan Province. The Tujia minority people who live in Zhangjiajie have their own traditional style of food that features the excellent flavors of traditional Hunan cuisine with more spices, some exotic flavors, and more wild ingredients.
People describe Hunan cuisine as even hotter than the spicy red-hot flavors of Sichuan cuisine, but Hunan people use less of other spices than do the Sichuanese and prefer to flavor their dishes with sour ingredients such as vinegar, lemons, other citrus fruits, and pickles. It this way, it is reminiscent of Thai cuisine. Common cooking techniques include stewing, frying, pot-roasting, braising and smoking.
Tujia dishes are characterized by sour flavor and chili heat too, and they add more of other spices and herbs found in the area. Traditionally, they eat more wild game, and they gather herbs from the area for their exotic tastes. Their favorites are pickled and smoked dishes.
Their pickled dishes include pickled pepper, cabbage, ginger, meat, and fish. Their favorite smoked dishes include smoked pork, salted lamb, and salted beef.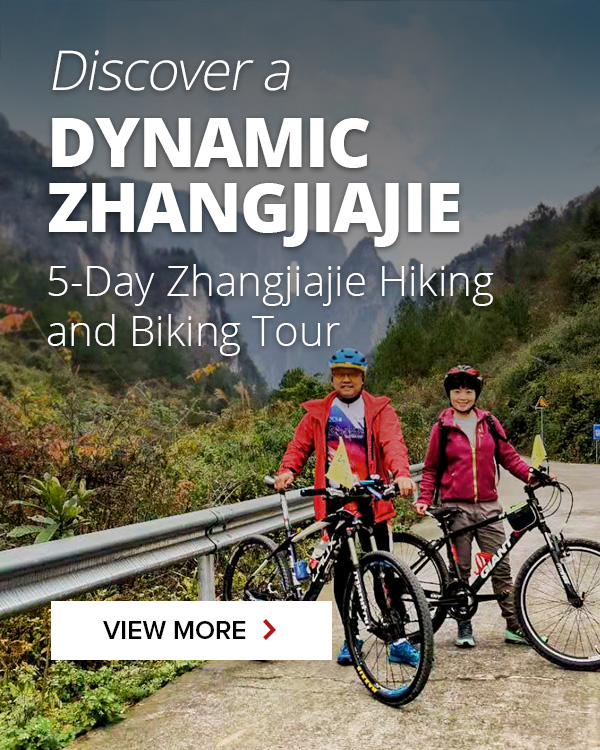 Traditional Chinese Medicine Recipes
The reason that both the Hunan Chinese and the Tujia prepare their food with a lot of red chili pepper and sour ingredients is that they follow the guidelines of Traditional Chinese Medicine. They believe the hot and sour flavor combination helps them to be healthy in their hot and humid climate. So if you want to understand why they choose the herbs and foods in their meals and snacks, see Traditional Chinese Medical Cuisine.
They use a different combination of ingredients in their dishes depending on the weather conditions and climate. For Zhangjiajie's humid climate that inhibits the evaporation of perspiration, they use the hot flavor of Chinese medicine. To help to digest fish, oils, and the calcium in food and hard water, the Tujia especially add a lot of sour flavor. For more information, see The 5 Key Flavors of Traditional Chinese Food.
Recommended Zhangjiajie Dishes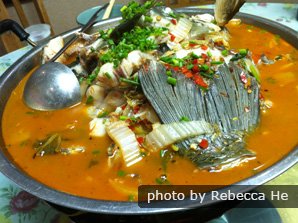 Hot and sour fish soup
For many people, trying the local dishes is an important part of travel. We suggest that while you are in Zhangjiajie, savor the Chinese and Tujia delicious fish dishes, taste some of the Tujia's exotic dishes made with wild herbs, lichen, and edible fungus, and try their soups made with a medicinal vegetable called Glastodia Elata. The Tujia brew a fragrant kind of green tea from tea leaves grown in the Zhangjiajie area.
If you want to try some local food in Zhangjiajie, here are some suggested common dishes and their Chinese names:
Hot and spicy chicken (麻辣鸡丁 málà jīdīng)
Smoked pork with dried long green beans (干豆角蒸腊肉 gān dòujiǎo zhēngxī ròu)
Red-roasted fish fins (红煨鱼翅 hóng wēi yúchì)
Steamed ham (腊味合蒸 xī wèi hé zhēng)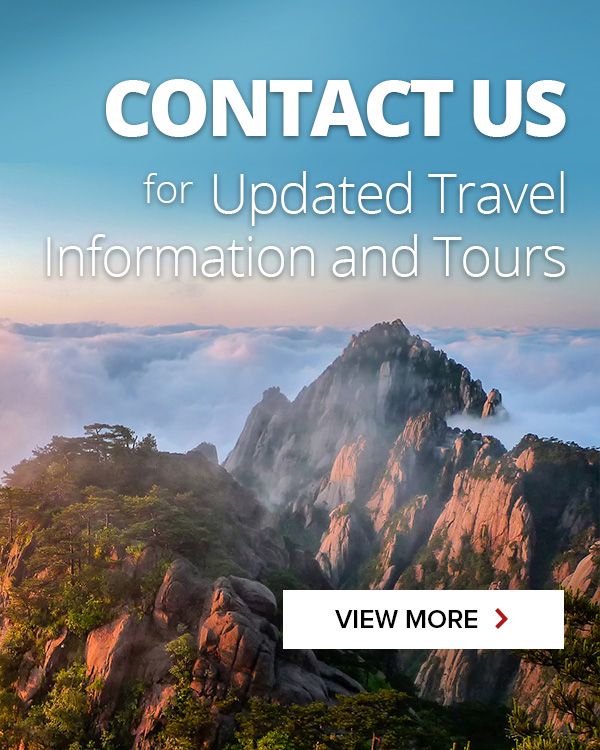 Recommended Restaurants in Zhangjiajie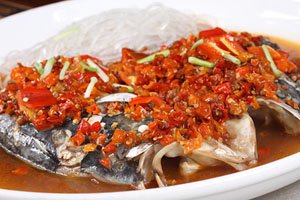 For vegetarians: Zhangjiajie is a small city with limited restaurant and cuisine choices. There are several restaurants that have vegetarian dishes to choose from including Tang Shifu Tujia Shifu in Wulingyuan District (see listing below), He Tian Yuan Restaurant (see listing below), and Wulingyuan Mr. Cat Restaurant, No.18 Tuofeng Road, Wulingyuan District.
In Zhangjiajie National Forest Park, there are only small restaurants scattered around each attraction. They serve simple local food. If you travel with us, our guide will select the best restaurants for you, or we will arrange picnic lunches based on your requirements. We can help you order vegetarian, no MSG, or other special dishes that you require.
There are more options in Wulingyuan Town, a small town near the national park. If you can't handle spicy food, make sure you make your requirements clear when you order!
Recommended Local Restaurants
Here are some local Zhangjiajie restaurants for your reference:
Mr. Tang Tujia Restaurant (唐师傅土家食府)
This is a Western tourist favorite since it is known for big portions, fast service, cleanliness, and less oily and rich flavors. You can choose between non, mildly, or extremely spicy! As described above, you can also order vegetarian. It has been open since 1983.
Address: Wuling Avenue, Wulingyuan District
Average price: 50 yuan
Wulong Shanzhai (乌龙山寨)
This restaurant is part of a restaurant chain offering Hunan cuisine. The food is generally spicy. The Tiancheng branch is conveniently near the city center.
Address 1: 2/F, Xinhua Tiancheng Golden Street, Yongding District
Average price: 50 yuan
He Tian Yuan Restaurant (禾田园私房菜)
This restaurant offers menus that are convenient with photographs in English and Chinese. As mentioned above, you can order vegetarian dishes. It is popular for tourists.
Address: near Tianmen Primary School, Guanli Road, Zhangjiajie
Average price: 60 yuan or more
Mr. Hu Restaurant (胡师傅三下锅)
Address: 897 Ziwu Road, Yongding District
Average price: 50 yuan or more
Western Food Options Are Available Too
We want to assure you that when you visit Zhangjiajie, there are plenty of Western and other options for food if you find the cuisine unpalatable. To relieve your concerns, be aware that Western food is served at the international hotels also. There is a McDonald's near Tianzishan for example.
What we can do for you: Our travel advisors can help you book hotels with the best western food, and our guides can help customers to find the best local restaurants and take you to them. We can also pack suitable snacks/lunch for national park touring.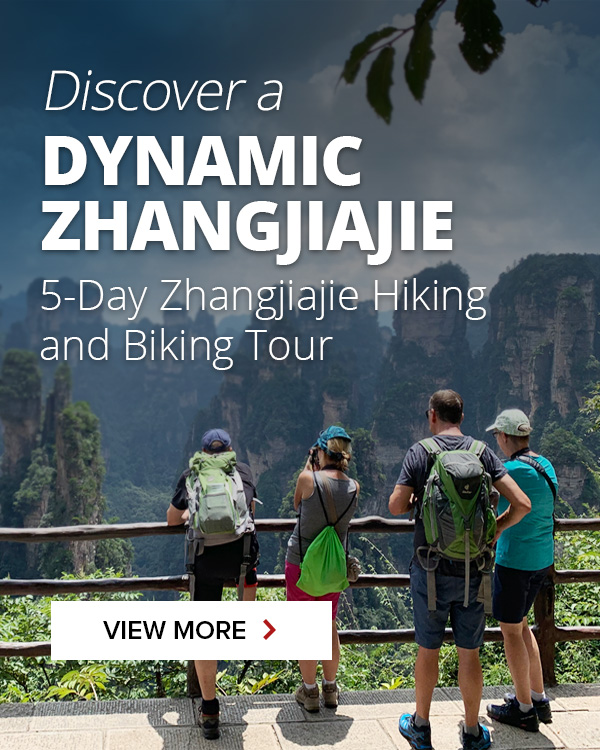 Touring Zhangjiajie with Us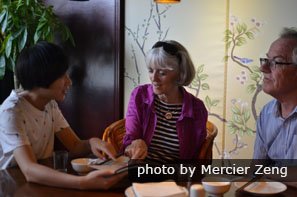 Travel with us and your guide will help you to order dishes.
Food-wise and for many other reasons, in Zhangjiajie it is better to travel with a local travel guide who can recommend restaurants and order dishes according to your requirements.
Please feel free to contact us if you need any assistance with your Zhangjiajie tour.
Here are our most popular customizable Zhangjiajie tour ideas:
Related Articles

zhangjiajie
How to Plan a Tour of Zhangjiajie

zhangjiajie
The Best Times to Visit Zhangjiajie

travel guide
The Top 10 China Travel Destinations in 2021

feedback
China Highlights Tour Reviews