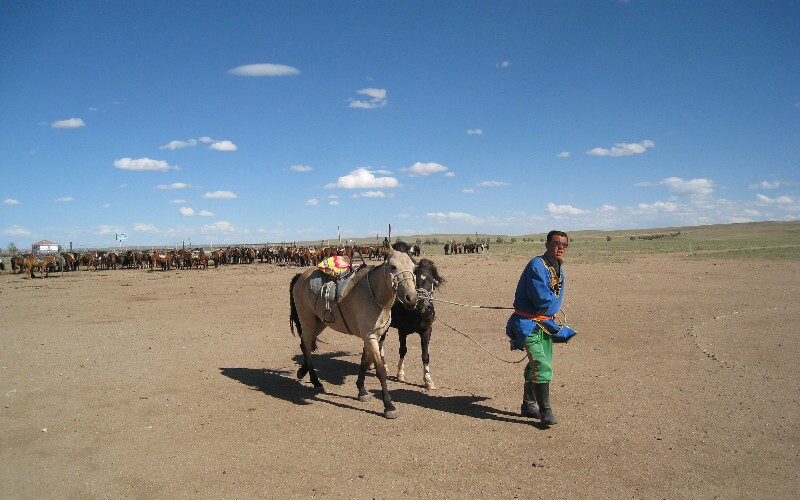 Hohhot
Xilamuren Grassland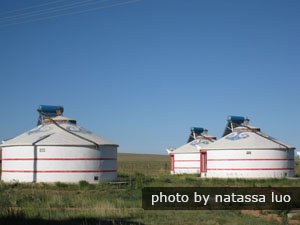 Xilamuren Grassland, located in Baotou City of Inner Mongolia Autonomous Region, is a famous tourist summer resort. It is also known as "Zhaohe" because there is a Puhui Temple (普会寺) near the Xilamuren River. Puhui Temple is a lamasery built in the 34th year of the Qianlong Emperor's reign (1769 in the Qing Dynasty), which served as the temporary abode where the Six Living Buddhas at Xilituozhao Palace would spend their summers in meditation. The distance is about 90 kilometers from Xilamuren Grassland to the downtown area of Hohhot, the capital city of Inner Mongolia. It takes you no more than 1.5 hours' drive if you take the express highway.
Meaning "yellow river" in Mongolian, the Xilamuren Grassland is the earliest grassland to have been developed as a tourism attraction in Inner Mongolia. Xilamuren Grassland covers an area of 1,000 square kilometers, with an altitude of 1,700 meters. It is a typical plateau of grassland with a chain of undulating hills around it. However, the Xilamuren Grassland has sparse grass and is suffering from severe desertification because of over grazing and tourism development in recent years. Xilamuren Grassland lies very close to Hohhot; therefore, local tourist buses, non-local self-driving travel cars and tourists from all directions gather there. If you want to visit a better grassland, we recommended that you go to the Hulunbuir Grassland.
Climate
Mornings and evenings are very cool while the average temperature from July to August is 18°C  to 21°C in the Xilamuren Grassland. There is a saying which reflects the climatic changes in the Xilamuren Grassland: "People wear cotton-padded jackets in the morning while they wear gauze clothing at noon. People eat watermelons beside the fireplace at night". There is a great daytime to night-time temperature difference there. You may feel like you are visiting in cool autumn when you are actually there during a summer night.
Best Traveling Season: The best time to visit the Xilamuren Grassland is from June to September. In spring, it is windy. In autumn and winter, it is cold. In summer, it is cool and the grass looks like a carpet. Therefore, summer is the best season for you to visit.
As there is such a great temperature difference between daytime and night-time, you'd better take your coat and trousers with you when you visit the grassland. At the same time, owning to its changing climate, you'd better get a raincoat ready. Inner Mongolia is located in the plateau area which has long periods of sunshine and strong sunlight. Therefore, you'd better be prepared with a sunhat, sunglasses and sun blocking cream.
Festival Activities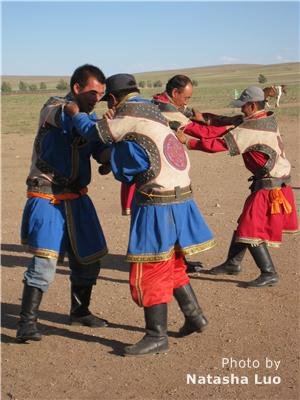 Nadam Fair
Nadam Fair is held in late July every year in the Xilamuren Grassland, which shows off the brilliant Mongolian culture in the following aspects: singing and dancing, sports, athletics, dresses and diets. Among them, horse racing, wrestling and archery are the "Three Manly Sports" for the Mongolians. Tourists can enjoy the brave Mongolians' excellent performances there or they can distinguish themselves in the performances.
Aobao Activity
Aobao Activity is usually held between late May and early June. Aobao means "duizi" in Mongolian, which is a conical stage shaped by stones with prayer flagpoles (or religious flagpoles) and branches standing upright on it. When the fiesta is finished, traditional activities are performed, such as horse riding, wrestling and so on.
Nearby  Attractions
Sounding Sand Bay
Sounding Sand Bay, close to the Xilamuren Grassland, is the "King of Sounding Sand" in China. When the weather is sunny, dry grains of sand will give out a rumbling sound due to great friction, which is quite shocking. Sounding Sand Bay blends the cultural essence of the Mongolian grasslands and deserts, and presents its own characteristic style. Tourists can take a cable car to view the landscapes of the deserts; they can also ride camels and experience the culture of Silk Road.
Entrance Ticket: 80 RMB for an adult, 40 RMB for a child
Transportation Guide: Please set out from Hohhot and drive towards the north. You will pass Wuchuan County from where you need to drive for just over an hour to get there.
Related Articles

travel guide
The Top 10 China Travel Destinations in 2021

about us
China Highlights Promise