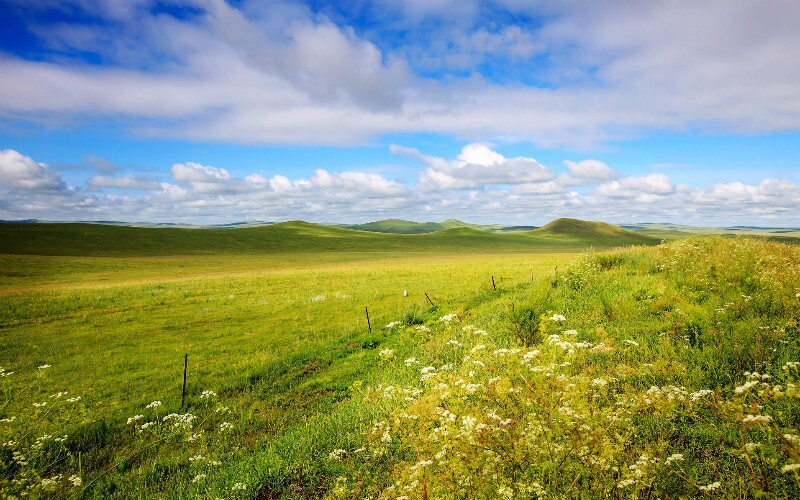 hulunbuir
Hulunbuir Grasslands
Located in the north-east of Inner Mongolia and named after Hulun Lake and Buir Lake, Hulunbuir Grassland is one of the three famous grasslands in the world with an elevation of between 650 and 700 meters, an area of about 100,000 square kilometers and natural grassland coverage of 80%.
The Purest Grassland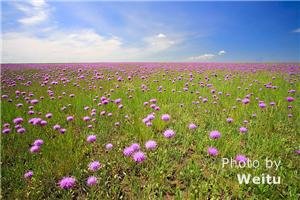 A vast region with beautiful scenery, lush plants, over 3,000 crisscrossed rivers and 500 lakes dotted around, Hulun Buir Prairie is like a huge green picture scroll, which gives you boundless views. It is the most well preserved grassland at present in China and has more than 120 kinds of pasture such as stipa, alfalfa and wheat grass, hence being known as "The Grass Kingdom".
As the most plentiful and excellent pastures in China, it also holds the name "The Purest Prairie" since there is hardly any pollution there. Produce like meat, milk, leather, wool and other animal products are favored by people from both domestic and foreign countries. It's the place where Genghis Khan was born and is also a famous tourist resort.
Under the nutriment of thousands of rivers, the prairie presents itself underneath the blue sky and white clouds, with green grass, warblers, and flocks and herds all around the prairie. You can ride on camels and horses, watch wrestling and horse racing, eat the 'lamb feast'  which has a 'grassland' flavor, as well as enjoying a good bonfire in the evening; the unique lifestyle of nomads can be indulged.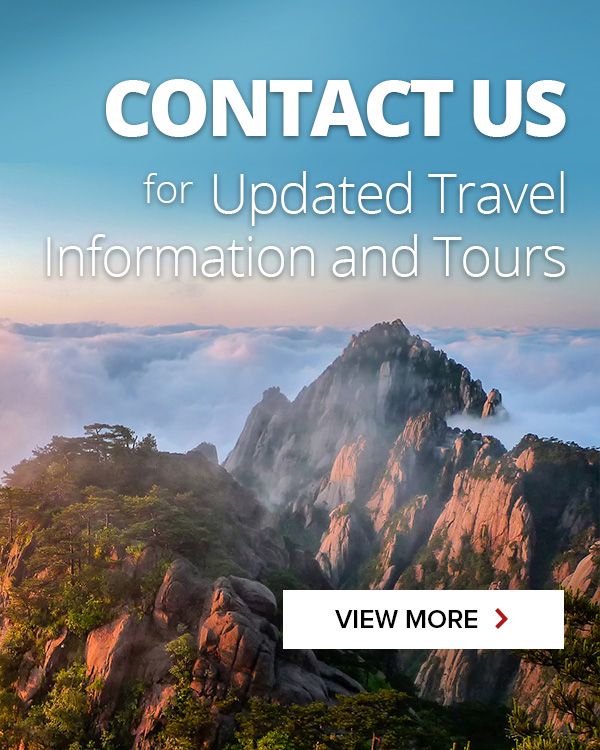 The Legend of Hulunbuir Grassland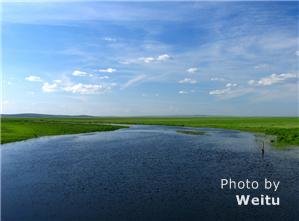 Hulun Lake
There is a beautiful legend about how the name Hulun Buir came to be. Once upon a time, a brave Mongolian tribe had a couple whose girl, named Hulun, was good at singing and dancing and was endowed with both beauty and talent, while the boy, called Buir 贝尔, was extremely strong and was talented in riding and shooting. They fought against the demon for love and the safety of the prairie, and the girl turned into a lake and drowned the demon, while the boy jumped into the lake for the girl, thus came the two lakes of Hulun and Buir..
The Local Customs
Aobao Festival : It is one of the most celebrated festivals in Mongolia. Always set up in the mountains or hills with stones heaped into a solid conical tower with a long rod inserted into the top and livestock wool angle and scripture cloth  tied onto the head of the rod, Aobao is surrounded by stones with burning cypress joss sticks. There are branches inserted into the ground beside it with a whole sheep, koumiss, butter and cheese for everyone.
Wrestling: It is one of the grandest athletic activities for Mongolian people, dating back to 700 years ago, before which it had become an event of the Naadam Festival.
Shooting: The bow was an important hunting tool and war weapon for Mongolian people in ancient times. 700 years ago, the Mongolians had been famous for being good at riding and shooting. Shooting, however, has gradually developed into what is nowadays just a PE sport.
The Unique Culture
The unsophisticated herdsmen must first toast the guests with wine and songs and present them with a hada (哈达) before they visit the Mongolian yurt. You can enjoy the ethnic food including milk, tea, Naigan (dried milk) 奶干, Naipi (the skin on boiled milk) 奶皮子, cheese and fried rice 炒米. Moreover, a wonderful horse race, horse shows, a wrestling contest, Aobao, a shaman religion cultural performance and colorful dining cultures will bring you a sense of ease and simplicity.
The Best Time to Visit

Located in the north-east border of China and at a high altitude, it has a temperate continental climate and has a very low temperature in winter. Grasses in the prairie will always turn into a yellow color; therefore it is better for tourists to visit in July, August and September if you want to see the grassland scenery. However, you must take long sleeved clothing with you even though it is hot in the summer as there is a big temperature difference between the daytime and night-time. 
Transportation
Airplane: There are flights from Dongshan Airport 东山机场 in Hailaer District of Hulunbuir City to Beijing, Hohhot and Xilinhaote every week. Hulunbuir Grassland is about 40 minutes' drive from Hailaer District.
Flights from Hailaer to Beijing, Hohhot and Xilinhaote run every week. You can have about two hours' trip to Beijing and around a two-and-a-half hour journey to Hohhot  from Hailaer. After arriving at Hailaer you can take the tourist buses to the prairie, which will take you one hour.
Train: The Binzhou Railway goes through Hailaer. There are many trains from Beijing, Harbin, Hohhot and Baotou  to Hailaer, with the train from Beijing to Manzhouli also passing Hailaer. You can take the 1301 train from Beijing to Hailaer (it leaves at 09:52 arriving at 15:33 the next day, taking about 30 hours in total). Or you can take the international train K19 which starts in Beijing, passes through Manzhouli  and finishes in Moscow (it departs at 23:10 from Beijing every Saturday, and reaches Halaier at 02:20 on Monday, which takes about 27 hours in total). Moreover, train T439 from the east station of Harbin  (which departs at 19:08 and arrives at 07:21) can be taken to Hailaer; after arrival there are tourist buses available to visit the prairie, which takes an hour.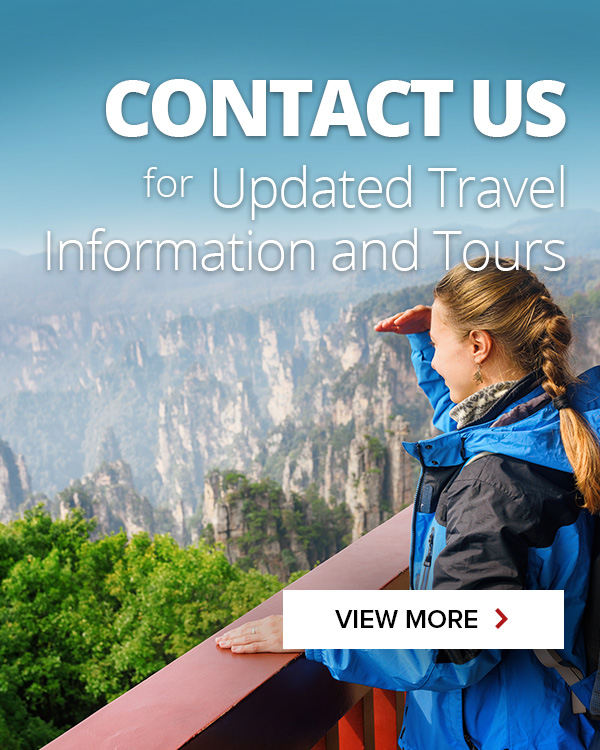 Related Articles

travel guide
The Top 10 China Travel Destinations in 2021