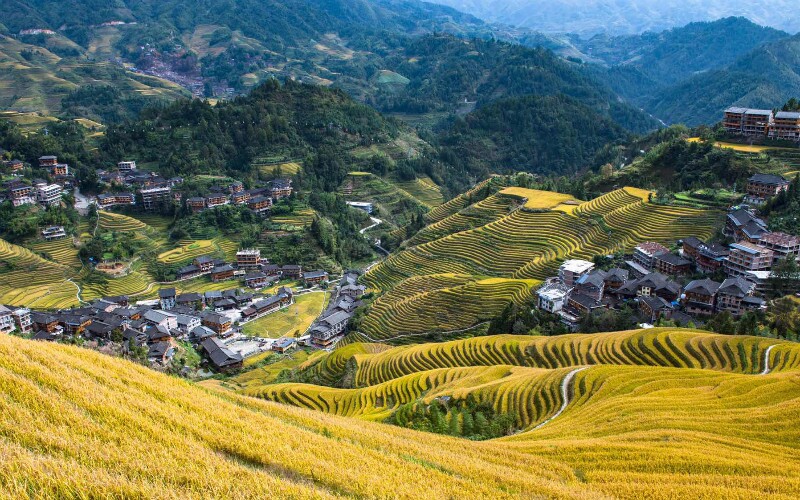 China Adventure Travel: Top Things to Do
Many people who travel China are attracted by its splendid history and culture. Other groups of travelers visit China to seek adventure in this vast country, with its huge cities, grasslands, mountains, and deserts.
If you're planning an adventure tour in China, here are our top recommendations for adventurous China travel.
1. Hike on the Great Wall (Wild Hike)

The Great Wall at Jiankou
Reputed as being an "eighth wonder of the world", the Great Wall attracts numerous tourists from all over the world. For tourists who long for adventure, the best way is to hike the wall.
Trekking from Jiankou to Mutianyu, you will explore a wild and precipitous Great Wall section at Jiankou and a fully-restored section at Mutianyu.
Climb wooden ladders, step over the centuries-old bricks, descend a 50-degree slope, and walk through watchtower ruins. The fabulous mountain scenery, the ruined wall, and the history behind it will make this 5-hour hike incredibly rewarding.
2. Hike among the Longji Rice Terraces in Longsheng

Longji Rice Terraces
Start a hike from Longji Ancient Zhuang Village to Ping'an Village. The scenery along the route is incredible, with seasonal colors, ancient minority houses, and a magnificent view of the Longji Rice Terraces.
Beautiful when the sun reflects in the water of the paddy fields and glowing with yellow ears when the harvest is ripe, the Longji (Dragon's Backbone) Rice Terraces are a feast for the eyes.
When hiking among the rice fields, you will meet local people (mostly ethnic people) and see what their daily life is like. If you are interested in ethnic cultures, you can explore and see their unique wooden houses.
3. Cycle in Yangshuo's Countryside

Cycle in Yangshuo
Surrounded by limestone pinnacles and rice paddies, and with two clean rivers passing through it, Yangshuo is an ideal destination for cycling.
Start cycling from West Street, continue along China National Highway 321 (G321) to Moon Hill, and then go back to Yangshuo. Passing through a series of small villages, karst hills, and rice paddies, the 26-kilometer ride (16 miles) will let you soak up the sights of the beautiful natural surroundings. Read more details on cycling in Yangshuo.
4. Go Rock Climbing at Moon Hill

Rock climbing
Yangshuo is considered the best place for rock climbing in China in terms of its feel, quality, quantity, and range of difficulty levels. Moon Hill stands out among hundreds of crags developed for rock climbing in Yangshuo.
Moon Hill has 15 rock climbing routes, of which the one pioneered by the American rock climbing whizz, Todd Skinner, is very popular. While climbing, you are rewarded by being able to appreciate the beautiful views from the karst arch.
If Moon Hill looks above your level, there are plenty of less demanding crags. See Rock Climbing in Yangshuo.
5. Trek on the Yellow Mountains

Trek on the "mistical" Yellow Mountains.
The Yellow Mountains is a range that is beloved by the Chinese. It is grand, strange, baffling, arduous, steep, flourishing, and spacious.
Start from the foot of the Yellow Mountains in Yungu Temple, then explore off the beaten path in West Sea Grand Canyon, and finally hike down the Yellow Mountains via the Western Steps.
On a 4-day hiking tour, the majestic peaks, legendary pines, oddly shaped rocks, and phantasmagoric sea of clouds along the route will not let you down.
6. Trek in Tiger Leaping Gorge

Tiger Leaping Gorge
This is the only hiking route in China that is as famous as Nepal's Annapurna Circuit, Sweden's Kungsleden, and Canada's West Coast Trail. It is regarded as one of the 30 most beautiful classic hiking routes in the world.
The amazing gorge views make backpackers around the world yearn for it. Tiger Leaping Gorge is one of the deepest canyons in the world. The Jinsha (Yangtze) River rushes through the 3,900-meter-deep canyon.
Trekking through Tiger Leaping Gorge, you will pass waterfalls and side canyons, walk down the steep cliffs, and see where the raging torrent is confined to 9 meters wide. This is the narrowest part of the gorge, where a tiger can easily jump over the Jinsha River, which is how it got its name. The great scenery of the distant Jade Dragon Snow Mountain will accompany you all the way.
7. Visit Everest Base Camp

Climb to Everest Base Camp.
There is nothing more exciting than going to Mount Everest, the highest mountain in the world at 8,848 meters (29,029 feet) above sea level.
Climb to Everest Base Camp at 5,180 meters (16,995 feet). There, you can feel the thin air, appreciate the majestic Himalayan mountains, and explore Rongbuk Monastery, which is the highest monastery in the world.
8. Go Rafting on Shennong Stream
Shennong Stream is a side gorge in the middle section of the Three Gorges of the Yangtze River. It has a total length of 60 kilometers, with a rafting section of 20 kilometers. The peaks on its banks are exotic and lofty.

Shennong Stream
Rafting on the clear waves of the stream on a boat shaped like a flat bean gives you a sense of primitive wildness. In the stream, there are more than 60 sections of rapids, long shallows, riffles at the coves, and shoals.
The average daily water flow of the stream is 20 cubic meters per second, the steepest drop of which is up to 3 meters. All of these ensure you enjoy this extreme sport experience.
9. Go Kayaking in Sai Kung, Hong Kong
If you yearn to explore an endless array of tropical coves, then go to Sai Kung. It is located on the east coast of Hong Kong, and is considered to be Hong Kong's back garden.
Head to Hoi Ha Beach in Sai Kung Country Park where you can rent kayaks to start an adventure in the sea, providing you with a 360-degree view of natural beauty as you cruise over starfish and coral beds.
10. Ride a Camel in the Desert in Dunhuang

Ride a camel in Dunhuang.
Dunhuang is an important city along the Silk Road with a vast desert area. In ancient times, merchants followed the Silk Road, traveling and trading between the East and the West. You can ride a camel in the desert and imagine how caravans crossed the desert over 1,000 years ago.
Create an Adventure Tour in China with Us
We are based in China and know the best destinations and routes for cycling, hiking, and rafting. Just tell us your interests and needs, and let us tailor-make a unique and exciting adventure for you. See our recommended China Hiking Tours for inspiration.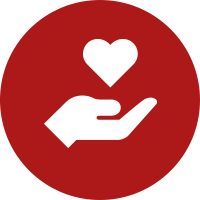 Your Wellbeing is Our Priority.
1-to-1 travel expert
Vaccinated guides
Private Rides
Your Trip is Perfectly Planned.
No crowds
Exclusive Exciting Experiences
Your Booking is Risk-Free.
No cancellation fee
Free changes