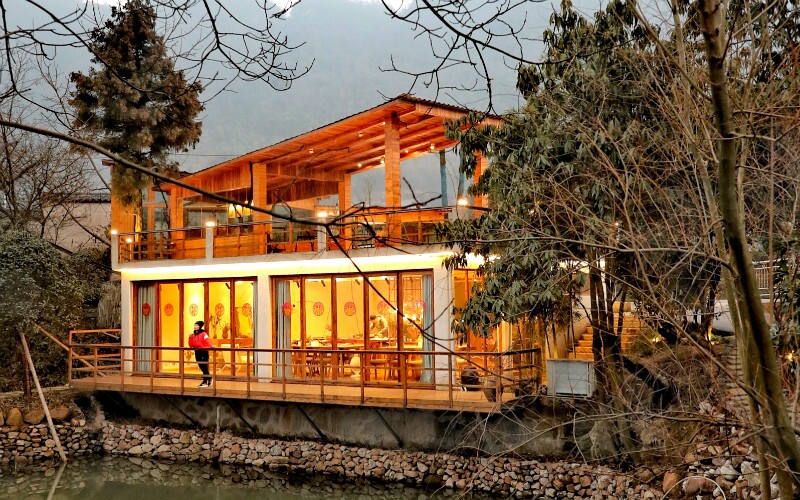 zhangjiajie
How to Plan a Weekend Trip to Zhangjiajie

Zhangjiajie National Forest Park
If you live in China and want to escape from the bustling city, Zhangjiajie is a great weekend getaway destination. Here's what to do on a short trip to Zhangjiajie.
Friday Night: Zhangjiajie Arrival
Take an evening flight to Zhangjiajie. Most flights land in Zhangjiajie in the evening, so you can take an evening flight after work. The cities with direct evening flights to Zhangjiajie are: Beijing, Shanghai, Guangzhou, Shenzhen, Guilin, and Kunming. 
See detailed information about how to get to Zhangjiajie.
On arrival at the airport, take a shuttle bus, a taxi, or a private car (if you have booked a private tour) to your hotel in downtown Zhangjiajie. It is about 4 kilometers (2.5 miles) away.
Recommended hotels: Sunshine Hotel and Resort Zhangjiajie (5-star) / Best Western Grand Hotel Zhangjiajie (4-star)
Recommended Tours:

Saturday: Zhangjiajie National Forest Park
In the Morning: Tianzi Mountain

Tianzi Mountain
Get up early and take a drive for about 40 minutes to Zhangjiajie National Forest Park. You will spend your day visiting the two most classic and popular attractions.
Get out of your vehicle at the Wulingyuan entrance (there are five gates to the national park). Take a cable car up Tianzi Mountain and you will see a sea of spiky peaks thrusting upward from below.
The cable car is 67 yuan for a single trip and helps you save 2–3 hours of walking.
Around Noon
Have lunch at a local restaurant or at the McDonald's restaurant that is located on the mountain.
In the Afternoon: Yuanjiajie Scenic Area
Ride a public shuttle bus to Yuanjiajie Scenic Area. You will see the spectacular Avatar Hallelujah Mountain. Walk around and hike a little to see the First Bridge Under Heaven (天下第一桥) and the Lost Souls Platform (Mihun Tai 迷魂台).
After sightseeing, take a shuttle bus to the cable car and descend the mountain.
Recommended Tours:

The spectacular Avatar Hallelujah Mountain in Zhangjiajie National Forest Park
Another option for you to get down from the mountain is to take the Bailong Elevator (72 yuan for a single trip). It is said to be the world's highest glass elevator built on the side of a cliff. It takes only 2 minutes to descend the mountain, but it may take 1 or 2 hours to queue up for it.
Go back to your hotel in downtown Zhangjiajie.
Travel Essentials
Transport: If you have not booked a private tour, you can go to Zhangjiajie City Bus Station (张家界市中心汽车站) to take a public bus to Zhangjiajie Scenic Area, costing about 15 yuan. The buses run from 6am to 7pm. There is a bus every 10 minutes.
Ticket: The entrance fee is 248 yuan, and the ticket is valid for 4 days with multiple entry allowed. You can buy the ticket for the park on the spot with your passport. To avoid a long queue, you are recommended to book through a travel agency in advance.
Tips: As the park is huge and a limited number of people in the park can speak English, you are recommended to hire a guide. He or she will help you to plan your trip and show you the highlights. See more useful tips>>>
Recommended Tours:

Sunday: Tianmen Mountain and Zhangjiajie Departure

Take the
world's
longest cable car up to Tianmen Mountain
In the morning, take the world's longest cable car up to Tianmen Mountain, which is the highest mountain in Zhangjiajie. In the 30-minute cableway ride, you will enjoy graceful ancient trees, karst hillocks, and curved mountain roads.
On Tianmen Mountain, you can walk along the glass skywalks built along the edges of the mountain's summit and climb up to Tianmen Cave.
In the afternoon, go to the airport for your flight back home.
Travel Essentials
Transport: Tianmen Mountain is to the south of the city of Zhangjiajie, close to the bus and train stations. You can take a public bus or taxi from the downtown area and get off at Tianmen Mountain Cable Car Station.
Ticket: The entrance fee is 258 yuan, including a round-trip on the cable car.
Tip: You'd better arrive there early, half an hour or more before it officially opens (it opens at 8am). Otherwise you may need to queue for 2 hours.
Recommended Day-Trips:

Frequently Asked Questions About the Trip
1. Is Zhangjiajie Grand Canyon Glass Bridge Worth a Visit?

Compared to Zhangjiajie National Forest Park and Tianmen Mountain, the things to see at Zhangjiajie Grand Canyon Glass Bridge are limited. If you have one more day, you can visit it if you would like to experience a terrifying walk.

Zhangjiajie Grand Canyon Glass Bridge

2. Can I Enjoy the Trip If It Rains? What Do I Need to Take?

It is foggy/rainy for over 200 days per year in Zhangjiajie so rain is common, especially in the period from April to June. It doesn't usually rain all day so you can still enjoy your trip. If it rains, you will see enchanting mountains-shrouded-in-mist scenery, and have a chance to see the sea of clouds.

You need to take a raincoat and a pair of comfortable walking shoes with good grip.

See more information about Zhangjiajie weather.

3. Should I Stay in One Hotel or Two Hotels for the Two Nights?

You are suggested to stay in one hotel in downtown Zhangjiajie for the two nights, even though you need to spend some time traveling to and from Zhangjiajie National Forest Park on the second day.

The reasons:
(1) Your arrival in Zhangjiajie on Friday is late, and it is more convenient to stay in the downtown area.
(2) It takes time and energy to open and repack your luggage, and it is a waste of time to check-in and check-out of two hotels.
(3) There are more hotel options in the downtown area, and the facilities and services are better.
(4) Tianmen Mountain and departure options are also both better accessed from city accommodation.

4. How Can I Extend My Trip?

If you have more time, you can spend one more day in the national park. You can reenter the National Park using your day 1 ticket to visit Yellow Stone Village and Golden Whip Stream.

Alternatively, spend a day visiting Zhangjiajie Grand Canyon Glass Bridge and Baofeng Lake.
Recommended Zhangjiajie Extended Tours:

Travel with Us to Maximize Your Time in Zhangjiajie

Touring Zhangjiajie with us to enjoy a hassle-free experience
As your time in Zhangjiajie is limited, a private tour with a private guide and car is a good way to make the most of your time and have a hassle-free experience. 
If you need any assistance, please feel free to contact us. We will be glad to tailor-make a tour for you.
Or see our popular tour ideas below for a customizable starting point:
Related Articles

zhangjiajie
How to Plan a Tour of Zhangjiajie

zhangjiajie
The Best Times to Visit Zhangjiajie

travel guide
The Top 10 China Travel Destinations in 2021

about us
China Highlights Promise