China's Most Beautiful Rivers
Owning a large territory, China has many world-class natural scenery well-known to the world, which attract enumerous tourists every year. Among the natural scenery in China, some major rivers draw a spetacular picture of China. China Highlights has listed some amazingly beautiful and famous rivers in China for you. Check our natural scenery tours, or contact us for a customised tour.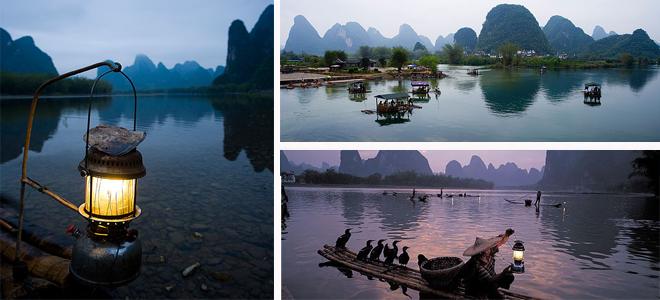 The Li River is the northern tributary of the Pearl River, originating from Kitten Mountain (Mao'er Shan). Li River is the main river system of Guilin.
The Li River landscape is the essence of Guilin. It flows through the city decorated with green hills, which take a variety of different shapes. If you take a bamboo raft cruise on the Li River, you will feel you are in a Chinese landscape painting. The Li River is a must on a Guilin tour.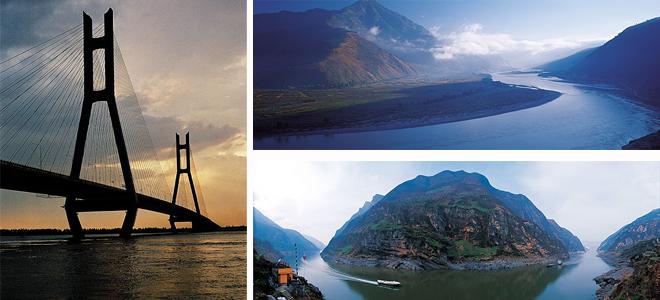 The Chinese name for the Yangtze River is "Chang Jiang" which means 'the long river'. It is the longest river in China, and the third longest in the world. It originates in the glaciers of the Tanggula Mountains in Qinghai Province, and empties into the East China Sea.
The Three Gorges (Qutang Gorge, Wu Gorge, and Xiling Gorge) are some of the most beautiful scenic areas on the Yangtze River. The Three Gorges Dam, which is the largest hydroelectric power plant in the world, was built in the Three Gorges.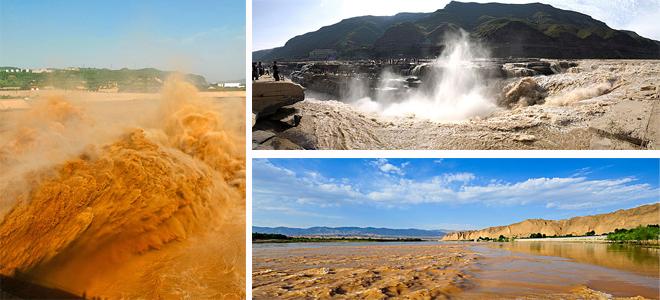 The Yellow River is the second longest river in China at a length of 5,464 kilometers. The Yellow River originates in the Bayan Har Mountains in Qinghai Province, and empties into the Bohai Sea.
She is China's mother river and the cradle of Chinese civilization. However, due to soil erosion and siltation, the Yellow River is facing ever-growing ecological problems, and the lower reaches of the Yellow River have become "the suspended river".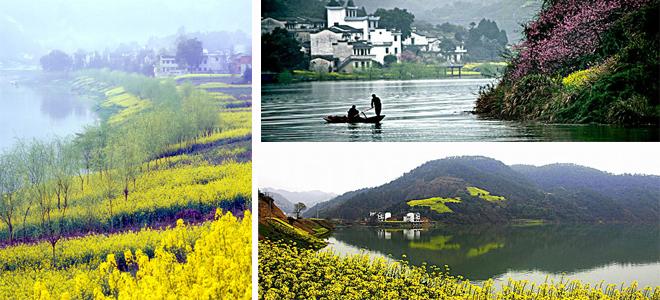 Xin'an River is the main source and the upper reaches of the Qiantang River, originating in Xiuning County, Huangshan Prefecture, Anhui Province, and running for over 373 kilometers.
Xin'an River is famous as a crystal clear river, and the water is clear in all seasons. There are green mountains about the winding river. Many ancient poets praised it with their poetry. It has enjoyed such eulogies as "cool and refreshing world" and "the way of Tang poetry".
Hiking along Xin'an River is another special experience for the tourists to enjoy the magnificent natural scenery of the countryside.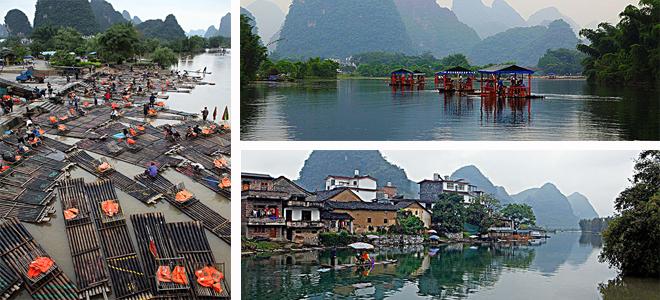 The Yulong River is a small and shallow tributary of the Li River running for over 35 kilometers. It runs from the mountains of Lingui County to Yangshuo's tourist zone.
The Yulong River is also call the "Little Li River" as it captures the essence of the Li River landscape in miniature. It is a good place for being close to nature, with green hills, silky water, fertile fields, and ancient bridges.
Further Reading

China Highlights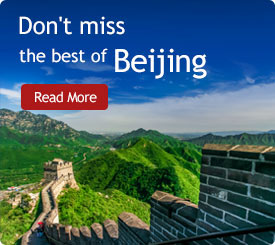 The Most Popular Articles
The Latest Travel Articles