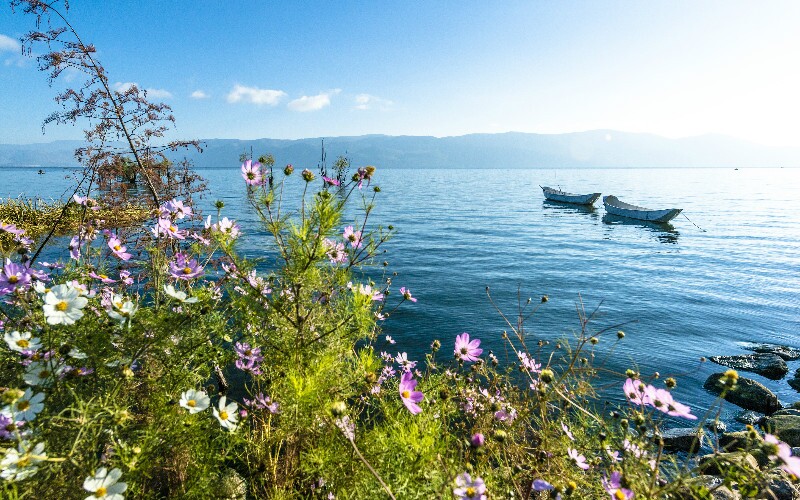 Top 7 Things to Do in Dali
Dali has breathtaking natural scenery and is a great place to experience the culture of China's ethnic minorities. Most Bai people live in Dali.
Here we list the top 7 things to do in Dali, from beautiful old towns and temples to natural beauty, from outdoor adventures to Bai culture experiences.

1. Visit Dali's Ancient Towns
Dali has many old towns. The stone walls are beautifully tiled, flowers hang from the roofs, and streams gurgle alongside the streets.
Visiting the old towns, you can get in touch with local people's lives. It is also a pleasure to take a stroll around the picturesque streets. Here are four recommended old towns around Dali.
Dali Old Town

DALI OLD TOWN
Dali Old Town is the most famous ancient town in Dali Prefecture, and it's famous among China travelers. Almost everyone coming to Dali will go there.
During the day, you could take a stroll in the ancient town and take some photos. There are ancient gate towers, temples, Bai-style buildings and many shops on both sides of the streets. Explore some gadgets with ethnic characteristics or rest in snack bars to taste some local specialties.
At night, take a sip of wine and listen to the music in a bar.
Xizhou Town

XIZHOU TOWN
Xizhou Town lies 18 kilometers (11 miles) north of the Dali Old Town. It has a quieter atmosphere. It has the most and best-preserved Bai residential buildings — characterized by green tiles, white walls, upturned eaves, wall paintings, and "shining walls".
The houses are among the best examples of traditional Qing (1644–1912) architecture in China and are exquisitely detailed.
By visiting this small town, you can gain a better understanding of the history of the ingenious Bai people and an appreciation of a culture that has been important in Chinese history.
Contact us if you are interested in visiting Xizhou Town. We will plan a trip for you.
Shaxi Town

SHAXI TOWN
Shaxi Town used to be an important staging point on the Ancient Tea-Horse Road. With the decline of the road, the town has been gradually forgotten, which helped Shaxi Town better retain its original features. There are ancient village gates, ancient trees, ancient wells, an ancient bazaar, etc.
Highlights of Shaxi Town include the centuries-old stone bridges on the edge of the town and an old theater in the middle of the town's square. You could also find many beautiful wood carvings decorating porches and windows of Shaxi's houses.
Our 4-Day Dali and Tea Horse Road Experience Tour will take you to explore Dali Old Town and Shaxi Town.
Shuanglang Town
Shuanglang Town is located on the northeast coast of Erhai Lake and is called "the first scenic town of Erhai Lake". The main attractions — Yuji Island and Nanzhao Island are good places to watch the sunset.

2. Visit Chongsheng Temple and the Three Pagodas

THE THREE PAGODAS
Chongsheng Temple and the Three Pagodas are located 1.5 km (1 mile) northwest of the ancient city of Dali. They are the landmark of Dali and a witness to the prevalence of Buddhism in Dali.
Chongsheng Temple is the inspiration for Tianlong Temple in The Demi-Gods and Semi-Devils, a martial arts fiction written by Jin Yong. It is said that nine emperors of the Dali Kingdom (937–1253) became monks in this temple.
The Three Pagodas stand in front of Chongsheng Temple in a triangle. The central one is more than 1,100 years old and is one of the tallest pagodas ever built in China. 
There is a small square in front of the temple where you could take a beautiful picture of the Three Pagodas.
3. Bike around Erhai Lake

BIKE AROUND ERHAI LAKE
Cycling around Erhai Lake and capturing the beauty of the landscape bathed in sunshine and breezes is a real pleasure. Erhai Lake is the most beautiful place in Dali.
The crystal sparkling lake is surrounded by lush trees. The water laps against the rocks on the shore. Every December, flocks of black-headed gulls from Siberia fly in to spend the winter at Erhai Lake. You'll be continuously tempted to stop and take photos.
There are two cycle routes around Erhai Lake: Haixi (on Erhai's west shore) and Haidong (on Erhai's east shore).
For the Haixi cycling route, we suggest you start from Cai Village (才村) which is near Dali Old Town and cycle as far as Little Forest (小树林) in Xiaguan District. The one-way journey is about 12.5 km (8 miles).
The peaceful Erhai Lake will be on your left-hand side. You will also see the elegant white houses of Bai ethnic minority villages. It is more suitable for young or inexperienced riders because motor vehicles are not allowed on the cycle path.
Biking on the east side of Erhai Lake will let you view the Cangshan mountains and Erhai Lake at the same time. The best section is from Wase village to Wenbi village, which is quiet and has panoramic views. The one-way trip is about 13 km (8 miles).
We can arrange mountain bikes with helmets for you or you can also use a shared bike (no helmet available) if you have the app on your cellphone. Contact us for a bike trip round Erhai Lake.

4. Visit the Majestic Cangshan Mountains

THE CANGSHAN MOUNTAINS
The Cangshan Mountains are in the ridged transition zone of the Qinghai-Tibet Plateau and the Yunnan-Guizhou Plateau. As the magnificent Hengduan Mountains end at the Cangshan massif, there is no mountain reaching above 3,500 meters (1,500 feet) southeast of it. So, Cangshan is known as "The Eave of the Roof of the World".
At Cangshan, you can see snow-capped peaks, flowing clouds, murmuring brooks, diverse flora, and historical temples.
The best way to enjoy the scenery of the mountains is to combine cableways and hiking. You can take cableways up to the Cloud Traveler's Path, hike along the path to enjoy the views on the mountains, and then take another cableway down to the foot of the mountains.
5. Adventure in Shimenguan Geopark

Shimenguan Geopark
Shimenguan Geopark is hidden "behind" the Cangshan Mountains in Yangbi County's western Cangshan slopes, 45 kilometers (28 miles) from Dali Old Town — 1 hour's drive.
Shimenguan used to be an important strategic pass on the Ancient Tea-Horse Road. Two steep peaks rise from the ground facing each other, like a huge door pushed open, hence the name Shimenguan ('Stone Gate Fortified Pass').
With mountains, streams, waterfalls, glass walkways, hot springs, and temples, you will feel the breath of nature and culture there. You can also try some exciting outdoor activities.
The conducive geological environment provides a natural site for all-terrain vehicle (ATV) driving and via ferrata (steel-cable-protected cliffside adventure courses).
ATV experience: There are sharp bends, deep puddles, and steep slopes to negotiate on the route. You can enjoy the speed and power of off-road motorsport fully.
The coach will teach you how to drive the ATV and he will accompany you for the first loop. And then you can drive on your own for another two loops.
Children under 16 years old are not allowed to drive the ATVs. However, the coach could drive, and one child could enjoy the ride sitting at the back.
Via ferrata: There is an easy route for kids who are more than 1.2 meters (3.9 feet) tall on a cliff about 5 meters (16 feet) above a stream.

6. Learn Tie-Dye in Zhoucheng

TIE-DYE IN ZHOUCHENG
Known as the "the hometown of Bai tie-dye", Zhoucheng is located 23 kilometers (14 miles) north of Dali Old Town. It is the largest Bai township in Dali.
Tie-dye has been a traditional folk craft of Bai people in Zhoucheng since around the Ming-Qing dynasty transition in 1644.
You could take a try at tying up the white cloth with a thread according to a pre-drawn pattern and dying it with natural vegetable dye by yourself. After rinsing and removing the thread, it will show the final patterns.
7. Enjoy Special Bai Cuisine

SPECIAL BAI CUISINE
One of the ways to learn about a place's culture is through its food. The Bai ethnic group is the 15th largest minority in China. Most Bai people live in Dali.
The flavor of Bai cuisine features sourness, coolness, and spiciness. Special foods include rushan (cow's milk cheese), er kuai (rice cake stir-fried with vegetables) and  'sand-pot fish'.
In addition, Bai people are fond of drinking tea.  'Three Cups of Tea' is a traditional tea ceremony conducted by the Bai people to express their best wishes to tea drinkers. The first one tastes bitter, the second sweet, and the last one has a strong aftertaste.
The best way to taste authentic Bai cuisine is to find a local Bai family household who welcome you in to sit in their traditional Bai house, enjoy the food, and listen to stories of the Bai ethnicity.
Explore Dali with Us

Dali has more to explore. Whether you are looking for leisure or seeking adventure, Dali will satisfy you. See our customizable Dali tours: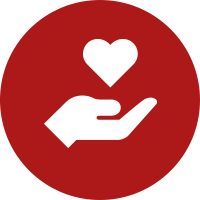 Your Wellbeing is Our Priority.
1-to-1 travel expert
Vaccinated guides
Private Rides
Your Trip is Perfectly Planned.
No crowds
Exclusive Exciting Experiences
Your Booking is Risk-Free.
No cancellation fee
Free changes