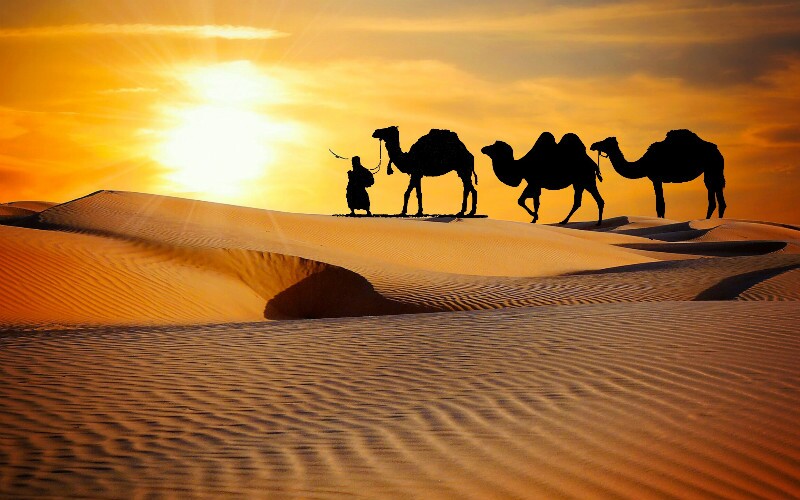 travel guide
Top 10 China Travel Itineraries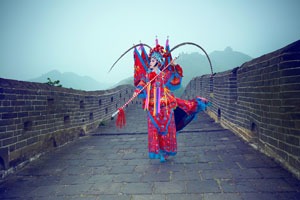 A Beijing opera actor on the Great Wall: China's culture and architectural feats are top reasons to visit.
Are you looking for a suitable China travel itinerary, which matches your vacation time? Here, we offer the top 10 China travel itineraries including lengths of 1 week, 10 days, 2 weeks, 3 weeks, and more. Read on to find which is best for you.
1. Week in China (Beijing–Xi'an–Shanghai)
Spending 1 week in China has a basic itinerary. You can choose three representative cities to help you learn about the country. Our 1-week China travel itinerary is suitable for first-time travelers in China.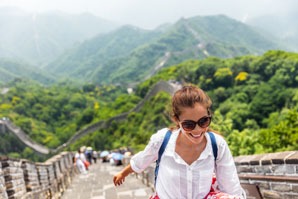 The Great Wall
Beijing is the first choice. It is the best gateway for foreign tourists to learn about China. Hike on the Great Wall, which is the symbol of the Chinese nation. Explore the Forbidden City — the largest and best-preserved ancient imperial palace complex. Appreciate the imperial garden at the Summer Palace, which was originally used as a summer retreat for the imperial court.
As the ancient capital city of 13 dynasties, Xi'an is a place to learn about Chinese history and civilization. Discover the secrets of the Terracotta Army, which was buried with China's first emperor.
Experience China's development in Shanghai. Visit the Shanghai Tower — the tallest building in China. Walk along the Bund to see different types of buildings and listen to their stories.
2. 10-Day China Itinerary (Beijing–Xi'an–Guilin–Shanghai)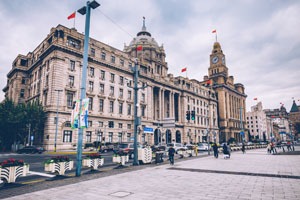 The Bund in Shanghai
10 days in China will give you a relaxing traveling pace. You can choose several different types of cities, such as historical cities and scenic cities. Our 10-day China itinerary is designed for first-time travelers in China.
Immerse yourself in Chinese history and culture in Beijing and Xi'an. Appreciate the stunning night view on the Great Wall. Learn about the stories of the Chinese emperors who lived in the Forbidden City. Visit the Terracotta Army and the ancient city wall.
The picturesque scenery and relaxing countryside lifestyle in Guilin will amaze you. Walk along the Longji Rice Terraces accompanied by the breeze and the sound of birds singing. Take a cruise along the Li River to see graceful bamboo groves, rice paddies, and lumbering water buffalo in the river. Explore a local market in Yangshuo to learn about the real countryside life in China.
In Shanghai, you will experience China's economic development via an in-depth Bund culture discovery tour, which is in sharp contrast to the relaxed ambience in Guilin.
3. 2-Week China Itinerary (Beijing–Xi'an–Chengdu–Shanghai)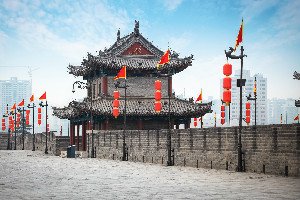 Xian Ancient City Wall
It's not enough to just go sightseeing as part of a 2-week itinerary. Fun and cultural activities should be added. Our 2-week China travel itinerary focuses more on cultural experiences. If you have a deep interest in Chinese culture and language, or are planning a family trip, you will enjoy it.
In Beijing, visit the Temple of Confucius and Beijing Imperial Academy to learn about China's traditional education system. Learn about five gigantic Chinese characters on a hillside by the Great Wall. Practice tai chi with a local master to learn about Chinese culture and its traditional health science.
Visit an ancient academy in Xi'an to learn about China's traditional national costume and try on the traditional dress of the Han Chinese people, imagining what life was like in ancient times.
See cute pandas at a breeding research base in Chengdu and go to Chengdu's last remaining farmers' market where you can try using Chinese to purchase some special delicacies from the locals.
Discover how Shanghai impacts China and how China impacts the world by exploring the Bund, which witnessed the golden age of Shanghai in the 1920s, taking a ferry across the Huangpu River, and ascending Shanghai's tallest building — the Shanghai Tower.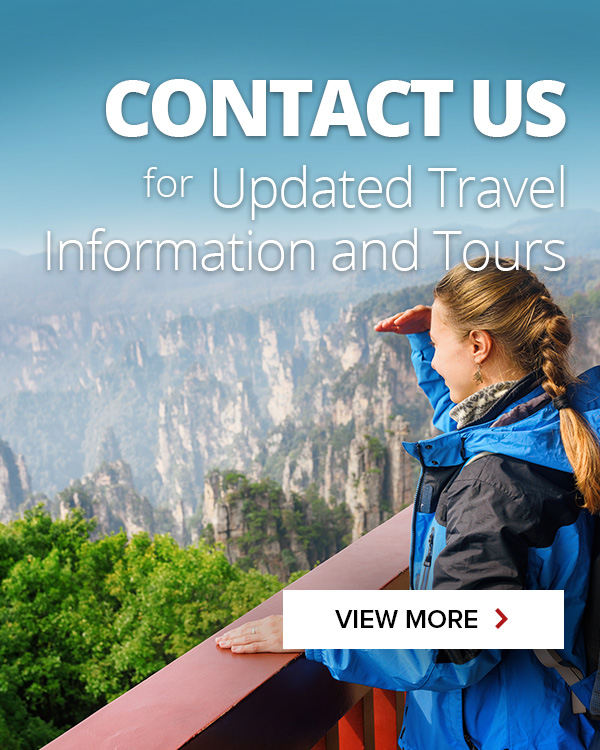 4. 3-Week China Itinerary (Beijing–Silk Road–Shanghai)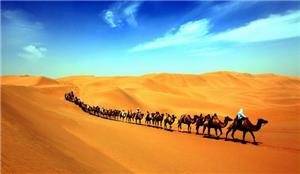 The Silk Road
Three weeks allows you to experience a more colorful China. After a 4-Day Beijing Highlights and Great Wall Night Tour, you can travel to West China, where you can feel a sense of exploration and freshness.
You will see many relics along the Silk Road. Discover the secrets of the Terracotta Army in Xi'an. Appreciate the Rainbow Mountains in the Zhangye National Geopark — a special landform in West China. Marvel at the Mogao Caves and desert scenery in Dunhuang.
Explore the ruins of the ancient city of Jiaohe in Turpan. Visit Erdaoqiao Market — the biggest bazaar in Urumqi. Explore Kashgar Old City, which was made from yellow mud bricks and stands on a small hill.
Then begin a 5-day relaxing and comfortable tour in Shanghai, Hangzhou, and Suzhou to see elegant classic gardens and tranquil water towns.
5. 5-Day Yangtze Delta Itinerary(Shanghai–Hangzhou–Suzhou)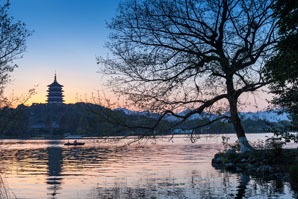 Beautiful Sunset in West Lake
Five days in China may be a little hurried. So our 5-day itinerary includes three important cities that are close to each other in the Yangtze River Delta from where you can experience China's classic beauty. There is no need for a visa with this itinerary.
In Shanghai, visit Yu Garden to see its exquisite layout and beautiful scenery. Walk around the former French Concession precinct to learn about Shanghai's history.
In Hangzhou, enjoy a quiet boat trip on West Lake. Visit Meijiawu Tea Plantation to learn about the process of making tea.
Visit Tongli Water Town — a quiet and classic Chinese town in Suzhou. Take a boat trip along the canal to see the old town and wander through alleys to appreciate its ancient architecture.
6. 4-Day In-Depth Panda Tour in Chengdu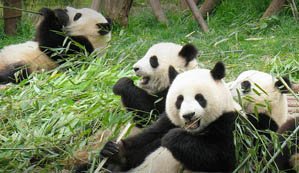 Giant Pandas.
Chengdu is home to giant pandas. A trip to China without seeing pandas is incomplete.
A 4-Day In-Depth Panda Tour will impress you. Hike in Dengsheng Gorge to explore the habitat of wild pandas. Visit at night to see what the cute pandas do at night without tourists and noises to distract them. Be a one-day panda keeper, which includes cleaning the enclosure, weighing and cleaning bamboo, making panda cakes, and feeding the pandas with your own hands.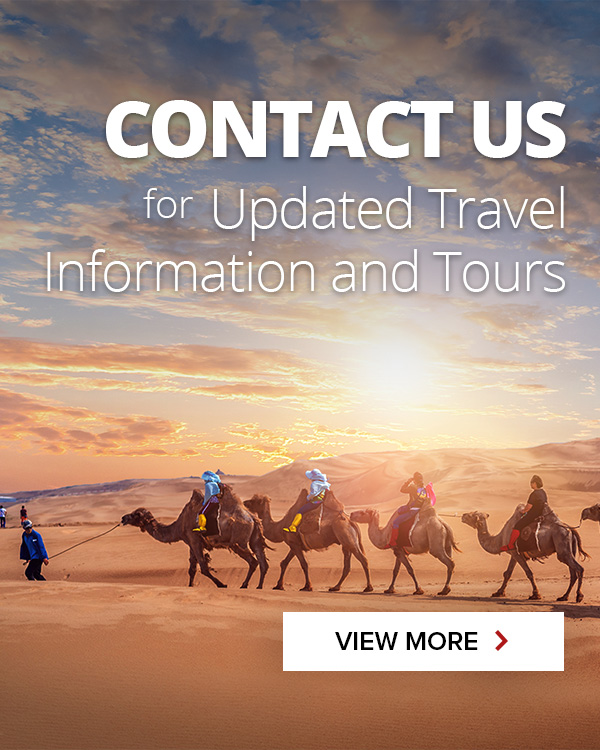 7. 4-Day Yangtze Cruise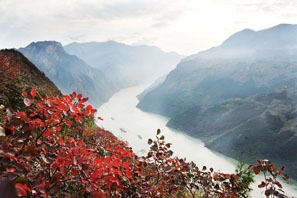 The Yangtze River
This itinerary is completely comfortable and leisurely.
A cruise traveling slowly along the Yangtze River between Yichang and Chongqing will let you enjoy the magnificent Three Gorges scenery while drinking a cup of coffee or glass of wine. Appreciate sunrises, sunsets, and starry nights on the sundeck. Learn how to play Chinese mahjong, a popular Chinese recreational activity. Take part in Chinese painting lessons and traditional Chinese medicine lessons.
You can also take some shore excursions. Visit Fengdu Ghost City, which is linked with the ghost culture, the Three Gorges Dam, which is the largest dam in the world, and Shennong Stream, where you can see rushing waterfalls.
8. 6 Days in Guizhou: Ethnic Culture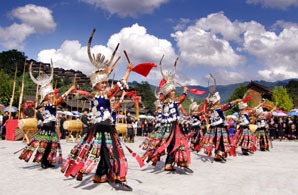 Guizhou Minority People
You can experience the centuries-old ethnic civilization and world-leading technical miracles in Guizhou.
Wander along the flagstone pavements and enjoy a peaceful time under the shade of ancient trees in Qingyan Ancient Town. Get ready for a special welcoming ceremony from the Miao people — drinking their homemade rice wine at the village's entrance. Learn how to make paper from wood pulp and how to make a fine batik in the village.
Pay a visit to FAST (Five-hundred-meter Aperture Spherical radio Telescope), the world's largest aperture, and learn more about it at the museum.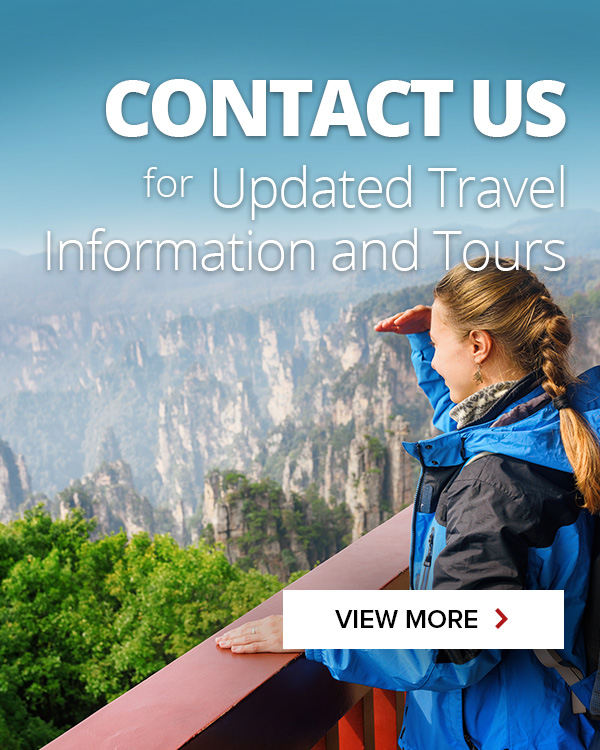 9. 8 Days in Tibet: Highland Scenery and Religion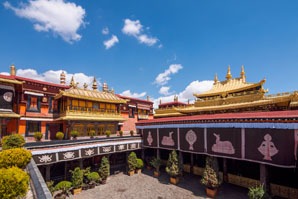 Jokhang Temple, Tibet
If you have more time in China, start a tour to Tibet. The fresh air, mysterious Tibetan culture, and breathtaking scenery will bring you great peace of mind.
You can admire the Potala Palace, which is the symbol of Tibet. Visit the Jokhang Temple and take part in a special local prayer ritual, going clockwise around it with prayer wheels. Take a stroll along Barkhor Street and see some Tibetan handicrafts. Appreciate the beautiful scenery at Yamdrok Lake, which shines turquoise in the sunlight.
10. 8 Days in Yunnan: Nature and Ancient Towns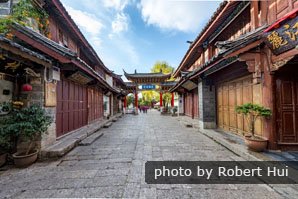 Old Town of Lijiang
If you can't get used to the altitude sickness in Tibet but want to experience the pure beauty of nature, then go to Yunnan. There is similar natural beauty there that makes you feel peaceful and close to nature, and it has well-preserved ancient towns and villages.
Visit the Stone Forest in Kunming, where you can see various shapes of limestone and the Naxi people's colorful embroidery and minority dances. Wander along the lakeside of Erhai in Dali, bathed in the breeze and appreciating the crystal-clear water sparkling in the sunlight. Take a stroll in the Old Town of Lijiang and see handicrafts made of silver, leather, and textiles.
Explore an Authentic China with Us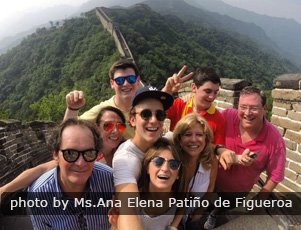 We have escorted 10,000 customers traveling across China every year since 1998. We aim to create your own unique trip, which will show you an authentic China in an insightful way.
Tell us your interests and needs in our Create My Trip service. Our travel adviser will tailor-make a professional and satisfying China travel itinerary for you. You can check our Top 10 China Tours for reference.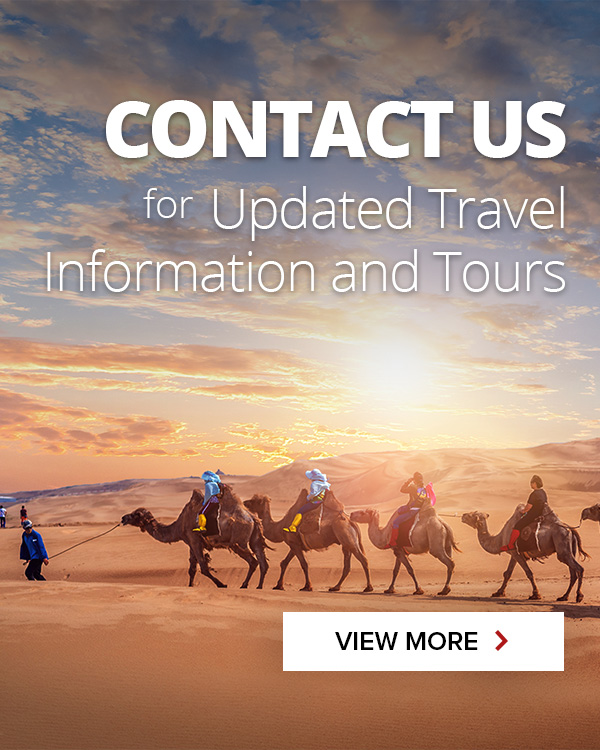 Related Articles

travel guide
Top 6 Places to Visit in January in China

travel guide
The Top 10 China Travel Destinations in 2021

kungfu
Chinese Kung Fu