China's Top Scenic Cities
China has many "cities" with natural scenery that will take your breath away, or at least make a feast for your eyes and a pleasant place to relax.
Usually areas of scenic beauty are found outside city limits in a prefecture governed by, and with the same name as, a city.
A total of 11 areas have been recognized by UNESCO as World Natural Heritage.
Picking the top 10 scenic cities is not easy as China has a great depth of naturally beautiful places. Those listed below attempt to pick out the best of top tourist destinations with a variety of top scenery. With the exception of the more southern places (Guilin, Sanya, and Xishuangbanna), these scenic cities are best visited in the warmer months, as they can become very cold or even shut due to snow in the winter.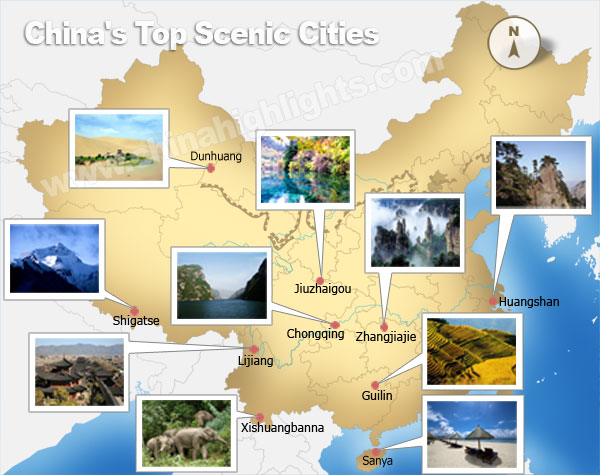 1.

Guilin (including Yangshuo and Longsheng)

Guilin's beauty is legendary and part of Chinese folklore. The Li River with its karst peaks is at its most enchanting between Guilin and Yangshuo. Longsheng with its spectacular mountain rice terraces is also in Guilin prefecture. Elephant Hill is the icon for Guilin scenery, uniting rock and river. Guilin's limestone also gives it a whole list of well-developed and remarkable tourist caves, like Reed Flute Cave.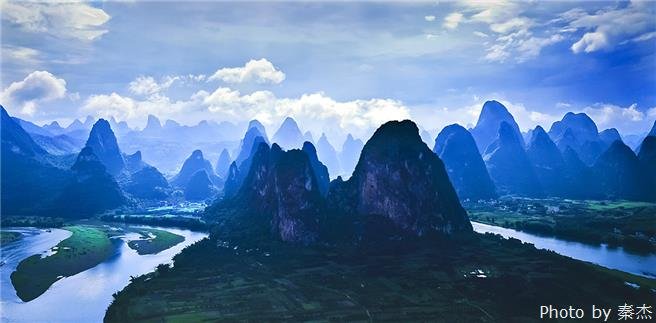 2.

Huangshan (the Yellow Mountains)

Huangshan Prefecture contains the Yellow Mountains, which are, once again, legendary in beauty. The austere beauty of these precipitous peaks, studded with twisted pines, and shrouded in cloud, makes this scenic area the crown of China's mountainous scenic areas. Xin'an River is a beautiful hiking route and Tachuan is known for its fall hues.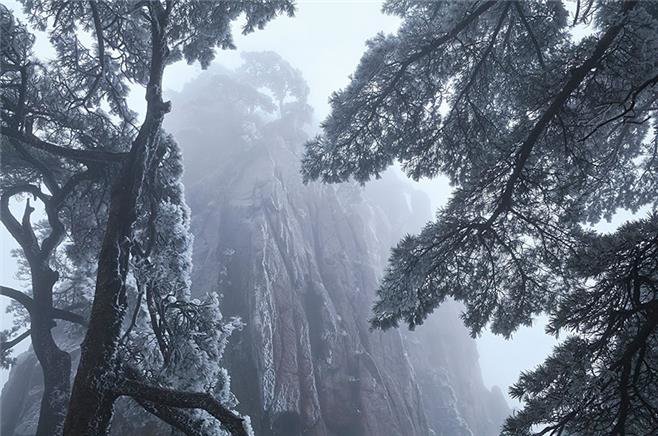 3.

Shigatse

Who can deny the daunting magnificence of Mount Everest? Many make their pilgrimage to Shigatse Prefecture in Tibet just to catch a glimpse of the world's tallest mountain. Even on days when cloud envelopes the peak, the journey to Everest Base Camp through the rugged Himalayas is incredible, and no mean feat.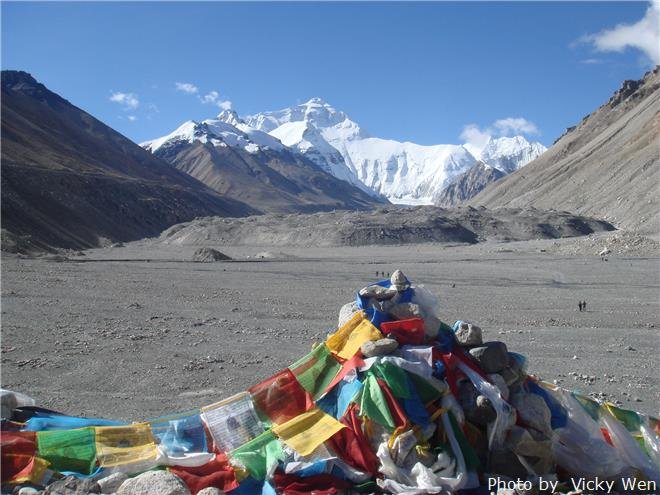 4.

Jiuzhaigou

Jiuzhaigou Prefecture is known for its beautiful valleys (Shuzheng, Rize, Jianyan, Changhai, and Zharu), with crystal clear or vividly-colored water and ancient forests. These high valleys are on the Natural World Heritage list, and are among China's finest mountainous areas that have been made accessible to tourists.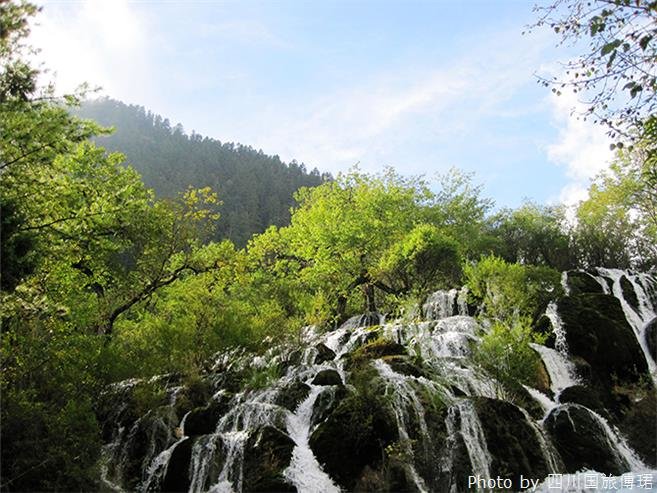 5.

Zhangjiajie

Zhangjiajie Prefecture is known for the awesome forest of towering sandstone pillars and deep canyons of Wulingyuan Scenic Area. Steep-sided Baofeng Lake's waterfalls, a wide variety of plants, along with Yellow Dragon Cavern, one of the largest limestone caves in China, are all in the scenic area.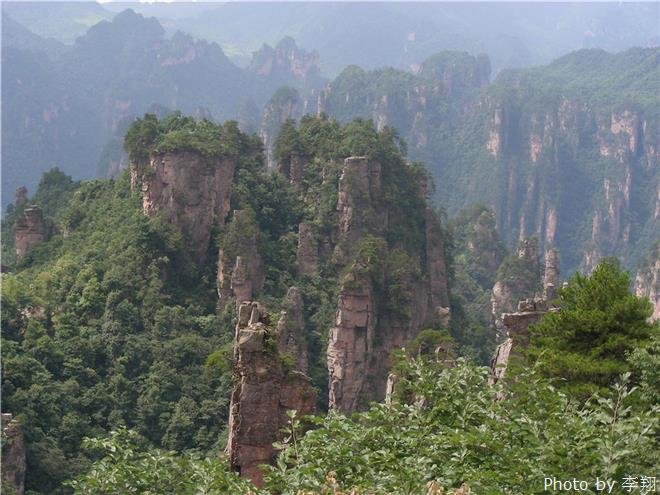 6.

Yichang / Chongqing

One of the classic tours in China is a Yangtze cruise of the Three Gorges. The most popular cruise is downstream from Chongqing to Yichang. This once perilous stretch of canyon-bound mighty river has been calmed in recent years by the Three Gorges Dams, giving way to leisurely cruises of flooded canyons. The most scenic areas are the Lesser Three Gorges and Shennong Stream.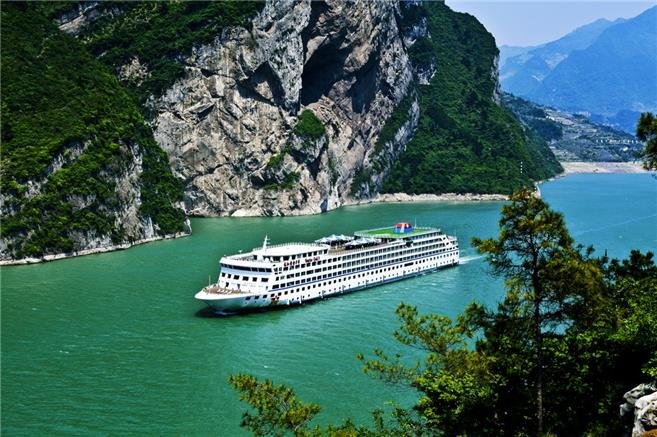 7.

Lijiang

After Yangshuo above, Lijiang is another backpackers' favorite, with its small-town feel and awesome mountain scenery. Tiger Leaping Gorge, Jade Dragon Snow Mountain, and the First Bend of the Yangtze offer stunning places for hikers, photographers and all outdoor lovers to relax and take in the views.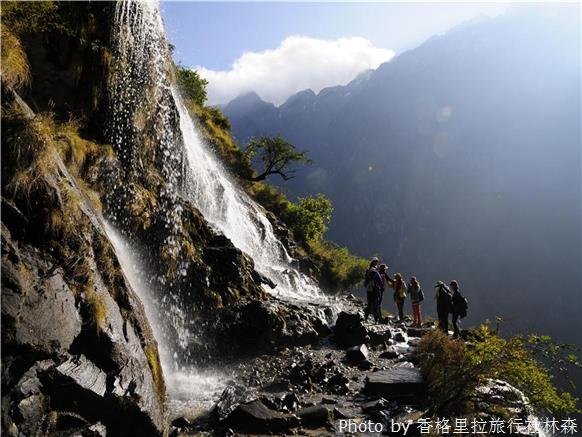 8.

Dunhuang

The desert landscapes of the Silk Road are another facet of China's scenery, and Dunhuang is the classic Chinese desert destination. The pristine curved dunes of Echoing Sand Mountain have an oasis, Crescent Spring, and are only 15 minutes from the city center. Yardang National Park, with its wind-carved boulders and outcrops, offers some of China's most austere scenery.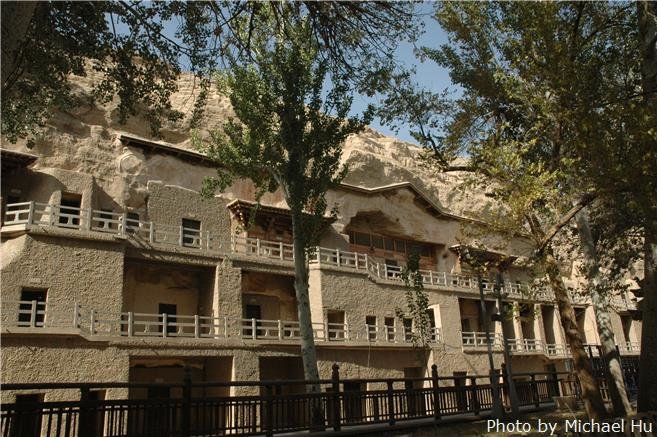 9.

Sanya

For those who like the seaside, China also has some great tropical beaches. Sanya boasts some of the best of these with full tourist facilities. Yalong Bay has palm-lined sandy coves, and clear blue sea, and Wuzhizhou Island, a short distance off the coast, is an island paradise with coral reefs.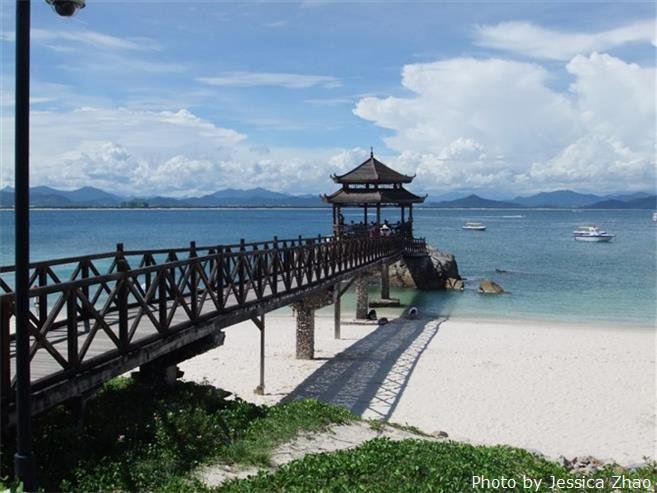 10.

Xishuangbanna

Xishuangbanna in deepest South Yunnan Province, bordering Laos and Myanmar, has most of China's mainland tropical rainforest. This area should be included in the top 10 scenic areas to capture China's full range of scenery. Key scenic areas include Daluo River and One Tree Forest, and Wild Elephant Valley.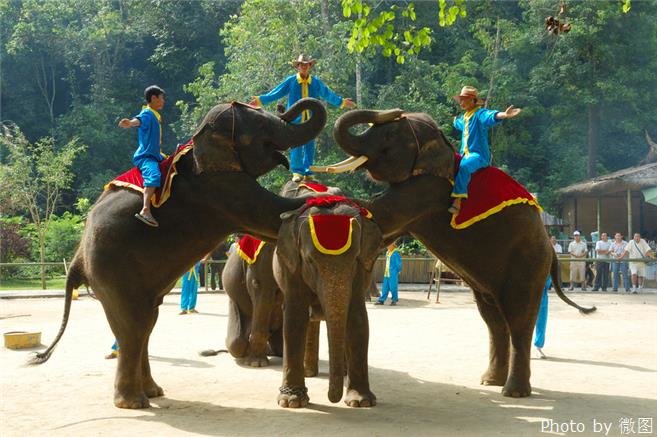 Other Scenic Cities
There are another about 20 cities that have high-class scenic appeal: Lhasa, Dingri (Shannan) and other cities in Tibet, which without exception offer great Tibetan landscapes, Kunming for The Stone Forest and Dianchi Lake, Harbin for winter landscapes, Turpan for Flaming Mountain, Kashgar for Lake Karakuli, Leshan for Mount Emei, Urumqi for Heavenly Lake, Tai'an for Mount Tai, Kanas for Kanas Lake, and Erdos for its grasslands and Singing Sand Ravine.
Shangrila (Diqing) and Jiayuguan are known for their snowy mountains and glaciers, the Hulunbuir Grasslands, Haikou for its mangrove forest, volcano crater and beaches, Yarkent for the Taklamakan Desert, Xi'an is near Mount Hua, Hong Kong has Victoria Peak, Repulse Bay, and many more mountains and bays besides, and who could deny that Suzhou and Hangzhou are scenic cities with their elegant imperial landscaping?
Apart from these many other cities or prefectures might be advertised as scenic, but these are less-well known for their scenery, or their scenery is not outstanding enough to be a strong tourist draw.
If you would like to visit any of these places please contact us for a customized tour.
Further Reading

China Highlights
Questions and Answers About China's Top Scenic Cities
sohail
2012-09-11
Show Answer
I am planning to visit china during october so i need tour
Hi,
When are you planning to visit China? Since 1st to 7th is the National Days of China, there are quite a crowd out front. Many people go out and travel in every destinations during that period. So if your timetable is flexible, may I suggest you avoid that period?

which cities do you prefer to visit?We have many classic China tour http://www.chinahighlights.com/tour/top-china-tours/ I also send an email to you, please check it when you are free. If you have any problems, please contact me at christyluo@chinahighlights.com
Christy Luo replied on 2012-09-12
April Offer $25 Coupon
Send your inquiry before Apr. 30, 2014, and we will email you a $25 coupon.
The coupon is valid till Dec. 31, 2014, for paying tour packages worth $250 or up.
The coupon cannot be used for paying flight tickets, train tickets, hotel rooms and day trips.
Travel Advice or Question? Ask us here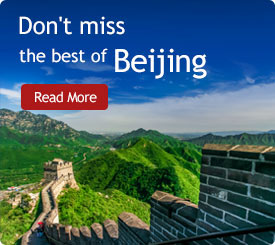 The Most Popular Articles
The Latest Travel Articles