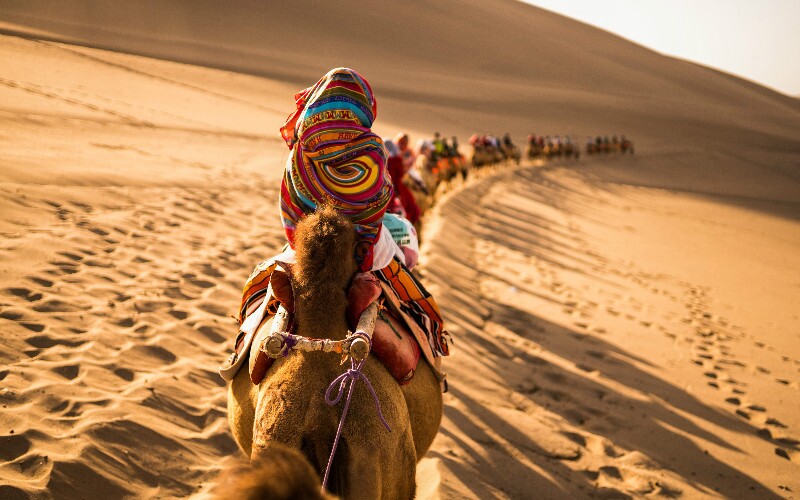 ningxia
Ningxia Travel Guide - How to Plan a Trip to Ningxia
Located in Northwest China, Ningxia is one of the five ethnic minority autonomous region in China with the full name is Ningxia Hui Autonomous Region. Among the population of 5.62 million, one third of which are Hui minority people, and the capital city of Ningxia is Yinchuan. Situated by the upper reaches of the Yellow River, and borders three provinces with Shaanxi to the east, Inner Mongolia to the west and north, and Gansu to the south. Lying on the Silk Road, Ningxia is an important gallery linking West China with East China.
History and Culture
Ningxia features a long history, about 30,000 years ago, there have been human beings living in the region. Since theWarring States Period (475–221 BC), Qin State established 3 administrative units in Ningxia. For a long time, Ningxia was a part of Gansu Province, and until the year of 1929, Ningxia was changed as a province. Ningxia got its name in the Yuan Dynasty (1271–1368), which means the stabilization in the Western Xia (a regime founded by Qiang Minority during 1038 and 1227). After the founding of the People's Republic of China, Ningxia was given a full name of Ningxia Hui Autonomous Region in 1954.
Hui minority is the main nationality in Ningxia, and Hui people take Islam as their religion. There are two famous traditional festival for Moslems: Eid-ul-Fitr (the 'Festival of the Breaking of the Fast') and Eid-ul-Adha (the 'Feast of Sacrifice', the great festival of Islam, which is also known as Baqri-Eid–the 'Cow Festival'). Mosques are Moslems' places of religious worship, and also places of social contacts for Moslems. For costumes, the main deference between Hui people and Han people comes from the dress on the heads. Men usually wear black or white skullcaps, and women always wear endshield with the colors of white, cyan and green according to their ages.
There are many taboos on food. Hui people do not eat pork, dogs, horses, donkeys and mules. If animals are killed by people from other nationalities or die naturally, the Hui people should not eat them. Only those that are killed by the special cook or the imam from the mosque can be eaten. No jokes about food are acceptable, and any food that is unacceptable by the Hui people can not be used to make metaphors; for example, one should not say that the color of chili is as red as blood. See Halal food in China
Attractions
Ningxia could be an interesting tourist destination because of its unique landscapes and customs, and ancient historical sites. The splendid long history gives Ningxia numerous cultural sites, such as: the Mausoleum of Western Xia Dynasty in Yinchuan City is known as 'oriental pyramid'; Gaomiao Temple in Zhongwei City is a ancient architectural complex which was first built in the Ming Dynasty (1368–1644) and the Xumi Mountain Grottoes in Guyuan City has a long history up to 1,400 years. Besides those historical sites, the unique natural landscapes in Ningxia are also very worth to visit, like:Shapotou in Zhongwei City is a tourist area with unique spectacles and is famous for its sand-control achievement;Liupan Mountain Tourist Area in Guyuan is famous for its exuberant forest, clear streams and plenty of cultural and historic sites; and the Suyukou National Forest Park in Yinchuan City is rich in natural scenery spots.
Weather
Situated in Northwest China, Ningxia features long and chilly winter, short and hot summer, rare snow and rainfall, arid climate, winding with sand, warm in south and cold in north. Period from June to September is the rainy period of Ningxia. The coldest month for a year is January, and the average temperature is -8° C (18° F) and the lowest temperature is about -22° C (-8° F).
The most typical feature in Ningxia is the big difference in temperature between day and night. In most places of Ningxia, the difference temperature can be up to 14° C (57° F). Hence, even in summer, travelers intending to Ningxia still need to bring with several warm clothes. The best time to visit Ningxia is in the period from May to October.
Weather Forecasts for Major Cities in Ningxia
Major Cities in Ningxia
Related Articles

travel guide
The Top 10 China Travel Destinations in 2021