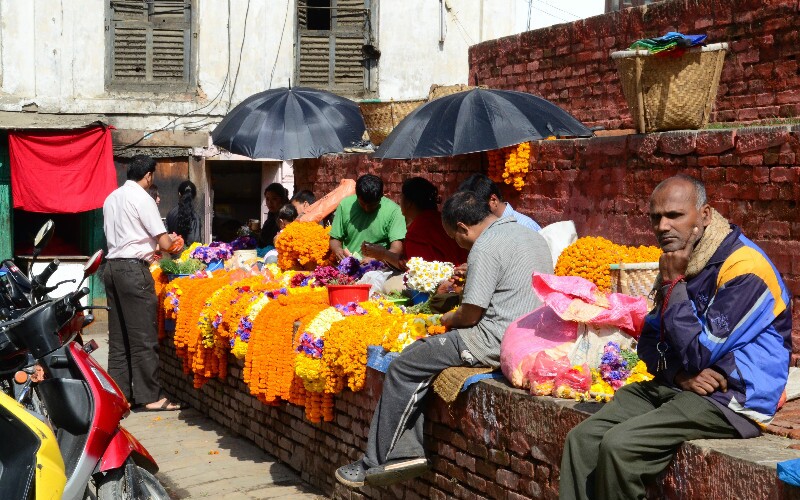 Tibet
Enter Tibet From Nepal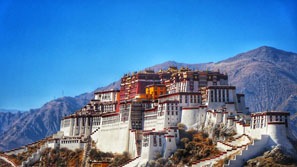 The Potala Palace, the symbol of Tibet
All travelers entering Tibet from Nepal must apply for their China Group Visa in Nepal, through the consulate of the People's Republic of China in Kathmandu. Furthermore, a Tibet Travel Permit is needed for all foreign travelers to visit Tibet.
This article will tell you how to get the documents and how to travel from Nepal to Tibet. Read on to see the detailed process and useful information.
How to Get A Visa Application in Nepal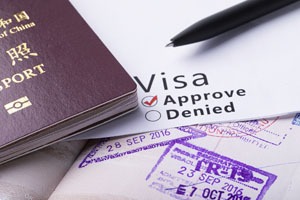 You can apply for a group visa in Nepal
The China visa you get in Kathmandu is a group visa valid for 30 days. A group should have at least 3 travelers. Besides of Tibet, you can also visit other cities in mainland China like Beijing, Xi'an, Shanghai with the group visa.
This visa application is compulsory, despite that you have already had a China visa issued in other countries.
You are not allowed to travel in Tibet independently according to the government policy so you must find a travel agency, like China Highlights, to help you with the application and Tibet tour arrangements.
4 Steps to Get Your Visa in Nepal

Confirm your Tibet tour with us
Step 1: Confirm Your Tibet Itinerary with a Travel Agency
According to the current policy, you must book a Tibet tour via a qualified travel agency. If you choose to travel with us, your travel consultant will help you to arrange your Tibet itinerary. This is a prerequisite for the following steps.
As it takes time to apply for the documents and book hotels/tickets, you are advised to confirm your tour booking at least 1 month (or as early as possible) before your departure to Tibet.
Step 2: Apply for Your Tibet Travel Permit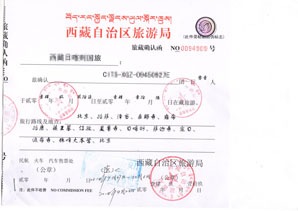 A Tibet Travel Permit
Scan your passport and those of your fellow travelers and email us the scanned copies. We will then use the copies to apply for your Tibet Travel Permit and to get the Visa Invitation Letter from Tibet Tourism Bureau. This may take 7 to 10 working days.
Be aware that after submitting your passport copies to Tibet Tourism Bureau, your Tibet itinerary will not be able to be modified.
Step 3: Get to Kathmandu in Nepal and Apply for the Group Visa
After the permit and letter have been issued, we will send the copies to our cooperator travel agency in Nepal.
To apply for the group visa, each person is required to submit his or her original passport and a 2-inch photo that's been taken with a white background.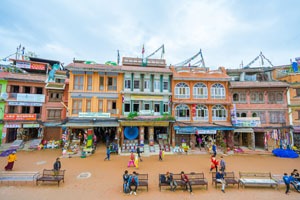 Get to Kathmandu and Apply for the Group Visa
Your group needs to arrive in Nepal at least 3 days in advance (4 to 5 days is advised). Our cooperator will meet you in Kathmandu and assist you with filling in the application form and collecting your passports and photos.
Generally, the group visa will be issued in 4 days although an urgent application takes 3 days. For example, if you submit your passport on the morning of June 1st, your visa will be issued on the afternoon of June 3rd (for an urgent application) and you can start your journey on June 4th.
While waiting for the group visa to be issued, you can travel in Nepal with your passport photocopy.
Step 4: Group Visa Is Issued - Start Your Tibet Tour
After your visa has been issued, our cooperator will give it to you and return your passport. Now you have everything you need, you can start your Tibet tour!
How to Use Group Visa
This visa is usually not placed in your passport but is a sheet of paper that lists all the names of the people in your group along with their nationalities, birth dates and passport numbers. This group visa is usually not able to extend.
With the group Chinese visa, members in your travel groups need to enter and exit at the same time and the same place.
How to Get from Kathmandu in Nepal to Lhasa in Tibet
Most Recommended: by Air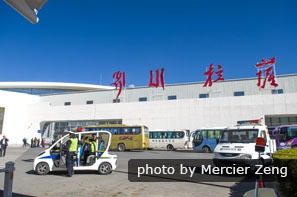 Lhasa Gonggar Airport
We suggest you fly from Kathmandu to Lhasa because it saves time and effort. A leisurely journey and a good rest help you acclimate to the high altitude.
Only with your passport and group visa in Nepal can you board the flight from Kathmandu to Lhasa. After you arrive in Lhasa, your tour guide will pick you up at the airport and give you your Tibet permits.
Budget Option: by Road
Traveling by road is a good option when on a budget but is not suitable for everyone. By road, you will travel from Kathmandu to Gyirong Port, pass through the port, and take another vehicle to Lhasa. The whole journey takes 3 days.
If you travel by road, your tour guide will pick you up at Gyirong Port and give you your Tibet permits.
Hassle Free Tour with China Highlights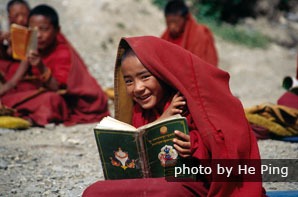 Visit Tibet with us
China Highlights can help arrange your Tibet tour, Tibet permits,and group visa from Nepal. You need to provide your passport to apply for group visa, and Tibet permits, at least 15 days before departure. 
Most Recommended Tibet Tours
Take a look at our most popular Tibet tours for inspiration:
We have more Tibet tours, or we could create your own individual journey. Also we are confident that we can customize you a tour to include a true Tibetan flavor, even if you can't get to Tibet for some reason.