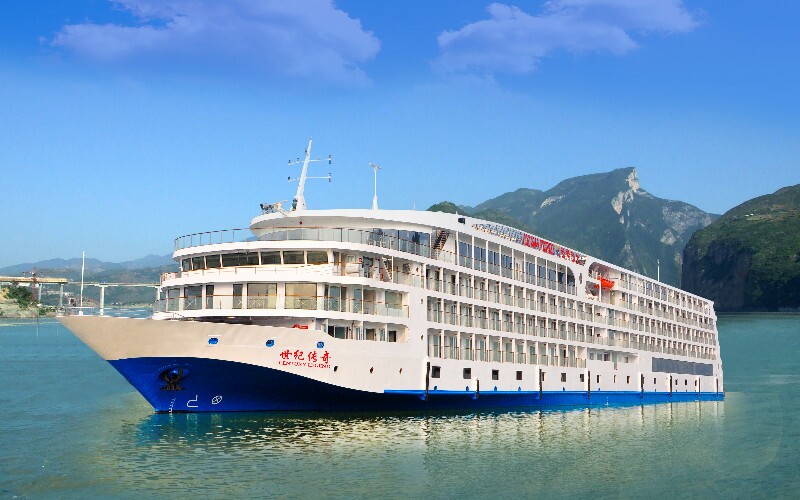 yangtzeriver
Yangtze River Transport
The Lower Reaches of the Yangtze are known as "a land of fish and rice" by the Chinese. There are many lakes and connecting waterways in this low-lying region, which is one of China's most fertile, most populous and most affluent zones.
Shanghai
Shanghai is located in Southeast China, and covers the south portion of the Yangtze River Delta.
As China's biggest and most prosperous city, Shanghai has a world class transportation network of flight routes, roads, railways and shipping lanes. Everyday there are hundreds of domestic and international flights between Shanghai and many cities in China as well as many major cities abroad.
More information about Shanghai Transportation
Chongqing
Chongqing is located near the end of the navigable part of the Yangtze River for large ships. It is located in the joint area between East China where economy is developing quickly, and West China where there are abundant resources. So Chongqing is the hinge of transportation in Central China with a convenient network.
More information about Chongqing Transportation
Yichang
Yichang lies at the eastern end of Xiling Gorge, the longest of the Three Gorges (the other two being Wuling Gorge and Qutang Gorge). It is the gateway to the Three Gorges Dam site.
There is a small airport which has a few flights to Beijing, Shanghai, Guangzhou, Chongqing and Chengdu. Flights to Wuhan operate daily. There is also an expressway between Yichang and Wuhan, which is about 4 hours' drive.
More about Yichang Transportation
Wuhan
As a big city at the confluence of the Han River and the Yangzte River, Wuhan has a comprehensive transportation network of air, rail, waterway and highway. It is easy to get to Wuhan, where transfer to other cities in China is also convenient.
Bullet trains are available between Wuhan, Shanghai, Beijing, Guangzhou and Shenzhen.
More about Wuhan Transportation
Jingzhou
It sits on the southern border of Hubei Province. Wuhan is about 200 kilometers to the east, which takes about 3 hours by car.
There is no airport in Jingzhou, but every day there are frequent buses between Wuhan and Jingzhou, which depart every half hour.
Nanjing
The city is situated on the lower reaches of the Yangtze River, near the western border of Jiangsu Province. The Yangtze River flows from the southwest to the northeast through the city.
Nanjing is 300 kilometers (186 miles) from Shanghai, which takes only two and a half hours by bullet train. The city also has an airport, a railway station and several long-distance bus stations.
More about Nanjing Transportation
Yangtze River Cruise Transportation
All Yangtze River tour packages arranged by China Highlights include pier transportation to board the cruise. China Highlights' tour guides and drivers meet and pick up customers at the designated hotel, airport or train station, transfer customers to the pier and help them board the cruise, which takes the hassle out of finding the ship.
Take a look at our Yangtze River Tours
For customers who only book a Yangtze River cruise, China Highlights suggest that you also book pier transportation service from us to avoid any possible troubles. Our transfer service will ensure that you get to the correct pier with the following advantages:
Our transfer service includes a porter's service from the vehicle right to the ship and vice versa. At some piers there are many steps from the road down to the ship.
Our tour guide will assist your check-in at the cruise ship.
Most cruise ships do not include a dinner for the first night onboard. Our tour guide can help you find a good local restaurant and help you order dishes for dinner. The guide will also take you to a supermarket to buy snacks and water before boarding, because they are marked up on the ship.
See Yangtze cruise ships.
Recommended Yangtze River Tours
Related Articles

travel guide
The Top 10 China Travel Destinations in 2021

tour planing
How China Highlights Selects Your Hotels