Insider Beijing Experiences with an Expert
1-Day In-Depth Beijing Culture Tour
This is a tour for travelers who would like to discover aspects of Beijing more deeply for a unique perspective far beyond the ordinary tourist's.
We have selected four must-sees of Beijing and have invited some of China's top experts in history, culture, and the arts to lead your tour or give a lesson. They will offer you the very finest viewpoints on traditional culture and contemporary thought.
Our relationships with partners and institutions will also allow you exclusive access to some of the most exciting sites in Beijing, which will give you enviable once-in-a-life-time experiences.
Please consider these options as thought-starters from which we can create your exclusive Beijing city tour. We are ready to tailor-make your tour according to your interests and requirements.
Tour 'Wow' Points
Morning Option 1: Get a Real Taste of Imperial Life
Guided by a famous expert, you'll get insider knowledge about China's royal architecture and imperial court life. Enjoy special access to areas of the Forbidden City that are normally still "forbidden"to the public. Drink champagne with the departed emperors at the Imperial Ancestral Temple.


Morning Option 2: Experience the Harmony of Nature and Humanity at the Temple of Heaven
Admire the amazing architecture of the Temple of Heaven. Learn about the mysterious Chinese philosophy of fengshui ('ind and water'in Chinese, it refers to Chinese geomancy). Have a tai chi lesson with a Chinese kung fu expert.


Afternoon Option 1: Dial 798 for Contemporary Chinese Art
Delve into the heart of Beijing's contemporary art scene at the 798 Art District, based rather ironically in an abandoned industrial complex — the opposite of modern and artistic — which makes the art stand out. Visit some private galleries and talk with a local artist.


Afternoon Option 2:Discover the Best of Peking Opera — Its Intricacies and Secrets
Enjoy a private Peking opera performed by famous actors. Discover the backstage secrets and talk with the actors. Dress up in their costumes and apply the make-up that has become World Cultural Heritage..


Why Choose Us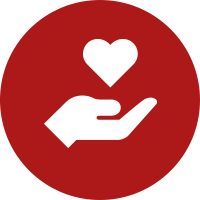 Your Wellbeing is Our Priority.
1-to-1 travel expert
Vaccinated guides
Private Rides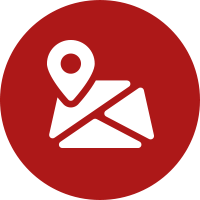 Your Trip is Perfectly Planned.
No crowds
Exclusive Exciting Experiences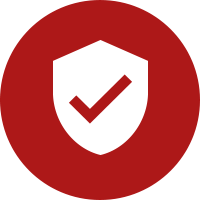 Your Booking is Risk-Free.
No cancellation fee
Free changes
Finish Your Booking in as Quick as 1 Day
1. Tell us your dream travel idea
2. Work out your unique plan with 1 to 1 expert advice
About China Highlights
Since 1998 we've guided everyone ranging from US presidents, Australian Geographic and retired backpackers. Our goal is to create unique trips that take you off-the-beaten path, helping you discover China in a more authentic way. Our motto: "Discovery Your Way!"

Staycations for expats in Beijing

reviewed May 2022, Lisa
We are expats living in Beijing, and due to the current epidemic prevention rules, we had to cancel our original plans for a long weekend at the last minute. We contacted China Highlights and they planned a great last-minute staycation for us near the Great Wall. more
Itinerary Quick Look
Here is a suggested itinerary. We are happy to customize a tour according to your interests. The time frame is just for your reference. It could be adjusted according to your schedule
9:00am–12:00pm:
Explore the Forbidden City or the Temple of Heaven
Explore the Forbidden City with an expert in both traditional and contemporary Chinese architecture. Visit the emperor's main halls and the palaces of empresses and concubines. And then explore a private area which is normally closed to the public. It could be Shufangzhai (The Lodge of Fresh Fragrance) or Chonghua Palace (The Palace of Double Glories). Both are exclusive areas reserved for state guests when they visit the Forbidden City.
At the end of the tour, you will enjoy champagne with the emperors of old at the Imperial Ancestral Temple which was where the emperors worshipped the ancestors, often with an alcoholic offering.
The other option for the morning is…
Explore the Temple of Heaven with a lesson on fengshui — Chinese geomancy. Experience a Chinese philosophy that integrates the universe, the earth, and human beings.
You will have a tai chi lesson with a Chinese kung fu expert there. Discuss the history and art of tai chi and its lasting influence on today's Beijingers. Then experience natural and human harmony in a place full of auspicious geomantic omens.
2:00–5:00pm:
Explore the 798 Art District or Peking Opera
Visit 798 Art District — the No. 1 contemporary art community in China. Delve into the heart of Beijing's contemporary art scene. Explore the district with an expert guide and hear the stories behind the many pieces of modern art that stand out in the abandoned factory zone.
You will also have the chance to visit private studios and meet local artists. Gain an insider's perspective into the development of Chinese modern art.
The other option for the afternoon is…
Experience Peking opera with a private Peking opera performance given by famous actors in a small traditional courtyard. Your private guide, who is very knowledgeable about Peking opera, will give you explanations about the history, the characters, the costume, etc.
Step into the backstage zone and talk to the actors face-to-face. Learn how artists prepare for a performance. You can even get into a full costume and makeup and learn some typical movements in an opera.
FromCNY2,630 / USD410 p/p
Based on a private tour for 2 people. Price varies depending on program, travel date, and number of people. It is possible to book a single experience instead of a day tour.
Price Includes:
Private air-conditioned business car with big windows and ample space
Activities and meals listed in the itinerary
24/7 helpline for while you are traveling
Tour code: bj-2c

Quickly inquire about this tour via our WeChat:
chinahighlightstour
Or submit an inquiry below